Let's talk all about how to cook long grain white rice shall we? What is the best way to cook it, should you rinse it, and what are the nutritional facts. We will even share how long does rice take to cook on the stove, slow cooker, microwave and pressure cooker so you can explore it all and enjoy this grain with dinner more often.
Looking for tips and information about long grain white rice? It's important to know the difference between using this or brown rice in recipes. Many people think that it doesn't matter but that's just not the truth. (affiliate links present, originally published 3/21)
Part of cooking rice correctly is the balance of liquid to dry grains! If you're ready to learn how to make perfect rice, read on for these great tips.
Long Grain White Rice Instant Pot
One of the easiest ways to cook up rice is to use the rice cooker setting on your Instant Pot. Seriously, if you haven't made Instant Pot white rice or Jasmine rice in Instant Pot yet you must right now!
I don't always rinse my rice, rather I add it into the pot and swish it around to remove the outside dusting. Same goes with our Instant Pot brown rice.
How to Make Long Grain Rice
I like to use Jasmine rice. I prefer to add 2 3/4 cups water to 2 cups rice. The exact amount depends slightly on your altitude. A bit more than shared in how to cook couscous, you need a decent amount of liquid to get it nice and tender.
If you find it to be a bit too dry, add 1/4 c water to yours next time. Just remember that unlike a rice maker, you need more than a 1:1 water to rice ratio.
This method takes less than 30 minutes from start to finish. It's fast and simple to make. Once it releases pressure, just fluff with a fork and enjoy!
I also love to cook up Ninja Foodi rice as well. It's ready in just 15 minutes (18 minutes total when you let cool down and fluff). I include the recipe for white or brown rice in the post above. Recently we have made Ninja Foodi wild rice. That has more texture, needs more liquid, and takes the longest to cook.
Now you can add it into an Instant Pot casserole too without having to cook it beforehand. This is a game changer. The trick to this is adding all the other ingredients and then sprinkling it on the top.
You'll need to just gently submerge it into the liquid but do not stir or you will get the burn notice and your dish will be ruined. We have made a lot of dinners this way.
From pressure cooker chicken and rice casserole to this Instant Pot sausage and rice dish people rave over.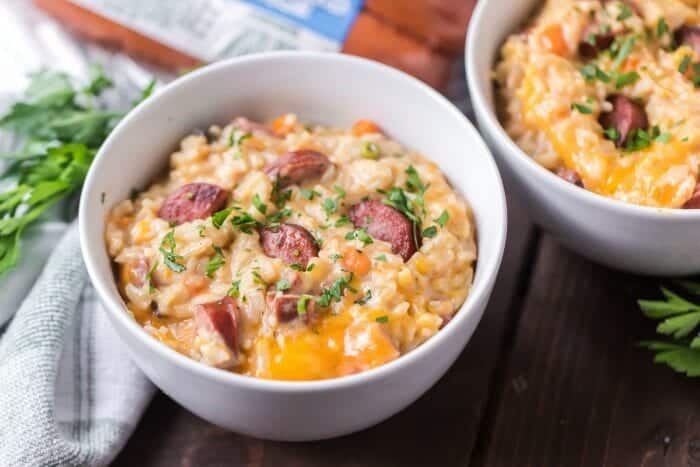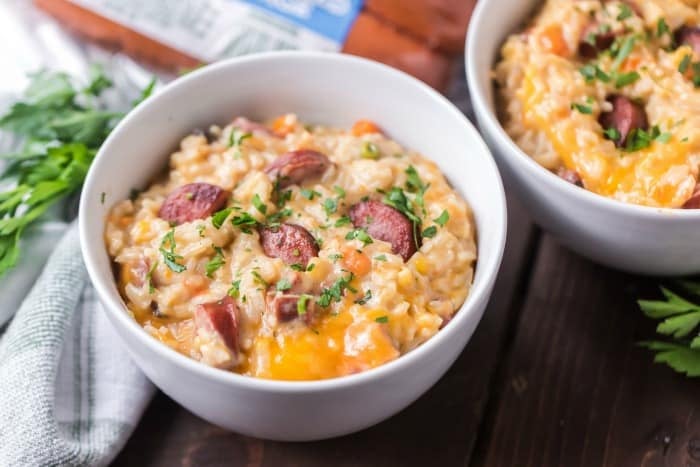 Cooking white rice on the stovetop
One of the other popular ways to cook basmati rice is to cook it in a medium saucepan on the stove. The recipe is as simple as adding water to bring to a boil and also adding in the butter, rice, and salt once you've brought the water to a bowl)
Ratio to this style rice is 1 cup basmati to 1.5 cups of water.
Reduce to and bring water to a boil for about 18 minutes. Then remove from heat. It's really as simple as that.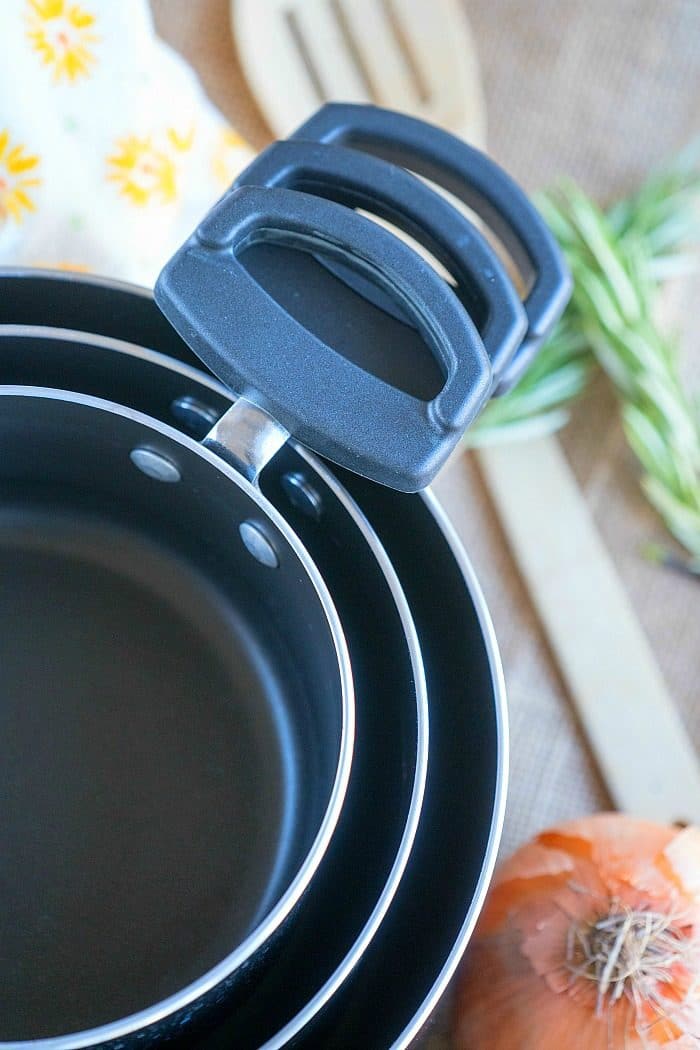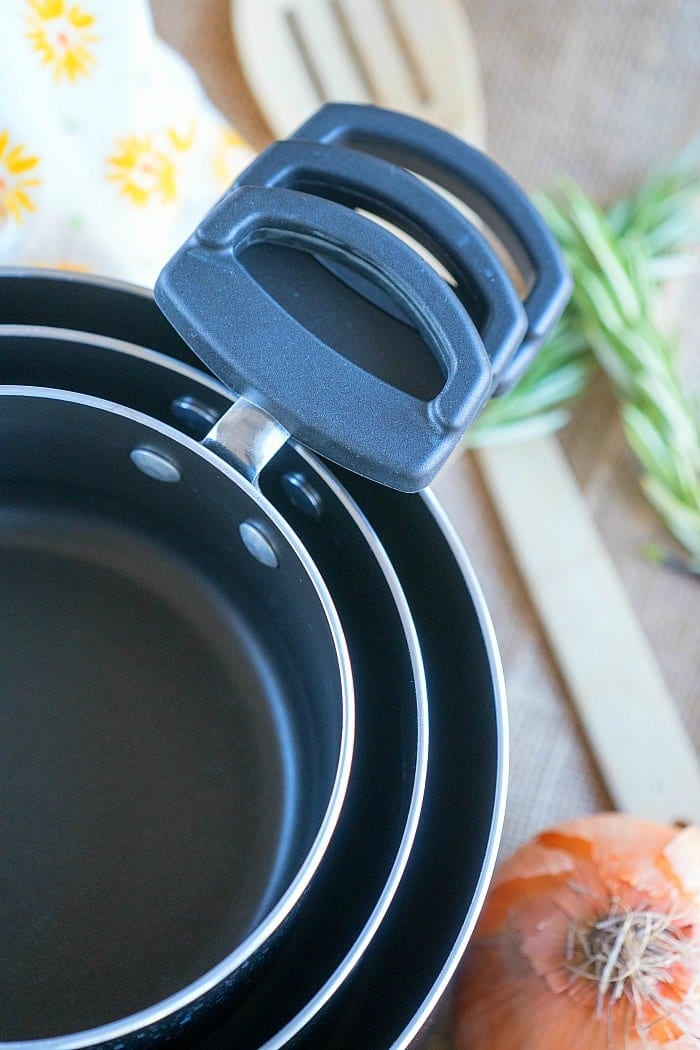 Rinsing rice before cooking
If you don't already rinse your rice before cooking, now is the time to start. This is a simple process that not only gets rid of the starches but also just helps to clean the rice, too.
If you wanted to see what you were washing off, just add a pan underneath to catch the water as it passes over the rice. You'll notice that the water looks a bit cloudy! Rinse until water runs clear and then cook.
Nutritional Value of Long Grain Rice
For each serving size (typically about 1/2 cup), white rice will have about 160 calories and 36 grams of carbs. It also has 0 fat grams and 4 grams of protein per serving as well.
Brown rice is better for you of course. With the husk in tact it provides fiber and is higher in protein than it's lighter counterpart.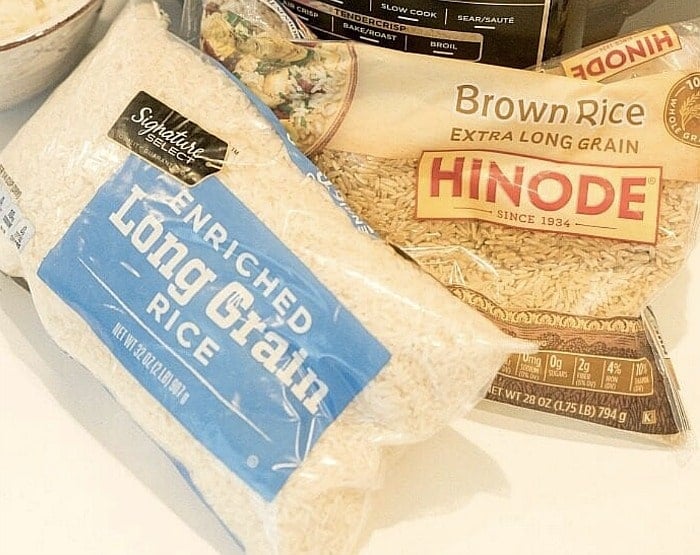 Positive and Negatives Of Eating Rice
I grew up eating rice. We literally ate it every single day and have it very multiple meals, if not all the meals. It was just a staple dish that was filling, delicious, and easy to make.
While I have so many positives to eating rice, there are a few things to consider that could be viewed as a negative, too.
White rice is higher in carbs which can cause weight gain if you're not active and moving about during the day.
On the flip side, white rice is a great addition to your meal because it's affordable and can help you feel full quicker, too.
Since the body has to work harder to burn carbs, eating white rice can actually help to speed up your metabolism and help you have more energy during the day as well.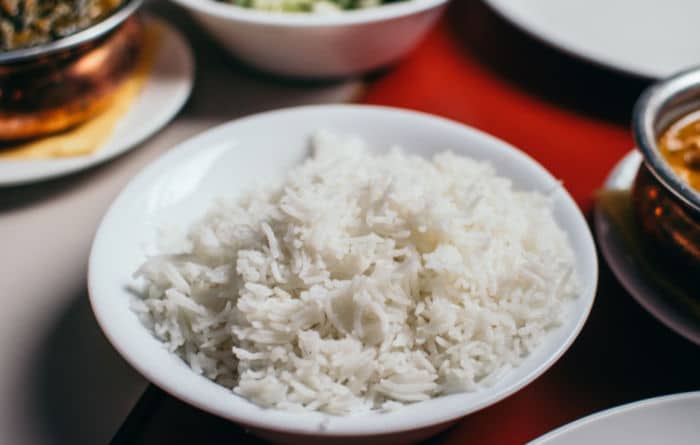 Softening white rice
One of the biggest complaints that happen with white rice is that it gets hard when it's not eaten right away. It really doesn't save well unless it is mixed in with something else, like chili.
This can cause a bit of an issue for some. It seems like everyone always overestimates how much you'll actually eat! It's like spaghetti – you add the noodles and soon you have enough to feed a whole army!
Leftover Rice Recipes
The first option would be to use it and create a fried rice dish. This is just where you can sautee it up on the stovetop and add in some green beans and chopped carrots as well. Once you fry it up, it won't matter what the texture is because you cooked it and gave it a whole new flavor.
The other option is to reheat it in the microwave to make it soft. I always add in a tad bit of butter as that helps to give it some moisture which makes it soft fast.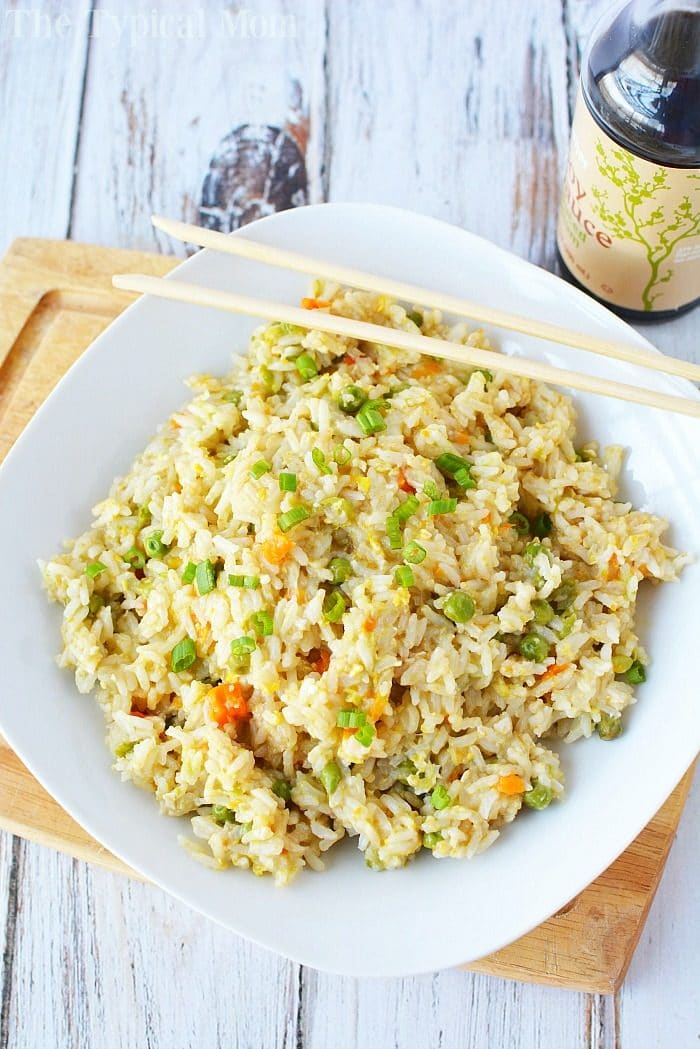 Fun Toppings for White Rice
Another reason that white rice is so popular is that it can be enjoyed in so many different ways. One of my favorite ways is to add a bit of butter and salt to the cooked rice and enjoy eating it that way.
I also like adding some soy sauce from time to time as well.
I remember putting in a bit of milk and sugar as well when I was a kid to create a sweet treat that really is like a cross between a custard and a rice pudding.
Since rice really doesn't have a distinct flavor, you can easily add ingredients that will make it taste savory or sweet.
The next time that you're craving long grain white rice, don't forget the options mentioned here to cook! In a few short minutes, you'll be enjoying your white rice however you want to enjoy it!
Want to see a few of my favorite things that I am totally obsessed with?? Take a peek and see how many you might already have…twinsies!
Looking for more easy family recipes and tips? LIKE The Typical Mom Facebook page?
Then sign up for my free newsletter, and follow me on Pinterest! 😉
***** If you LOVED this recipe give it 5 Stars below and let everyone know what you thought about it. 😉