14 easy brunch menu ideas, perfect for Mother's Day, Easter, a baby shower, or any occasion! Easy recipes that satisfy your savory and sweet tooth.
When Mother's Day or Easter are approaching I'm always looking for a bunch of great recipes. Here are 14 easy brunch menu ideas to start you off for your occasion. (originally published 5/17, affiliate links present, links to retailer sites may be present)
Typical Brunch Foods
You can always make air fryer breakfast to serve during this middle of break. and lunch time of course. We always have our traditional quiche and a warm goodie like bread pudding, but it's always fun to try something new that hasn't been on the menu before.
Baby shower brunch recipes are always helpful as well to throw the perfect party since bite sized foods look pretty and add to the decor really. Making finger foods means you can have a little of this and a little of that and not feel so guilty. Some sweet and savory like a butter board throughout the fun day makes the time more memorable.
If you want to buy the best unique sweet treats I swear by Goldbelly (you can get $25 off your order too). You can order cakes, cookies, bagels and more. Let's start out with a Fall favorite. These pumpkin cinnamon rolls are always a hit.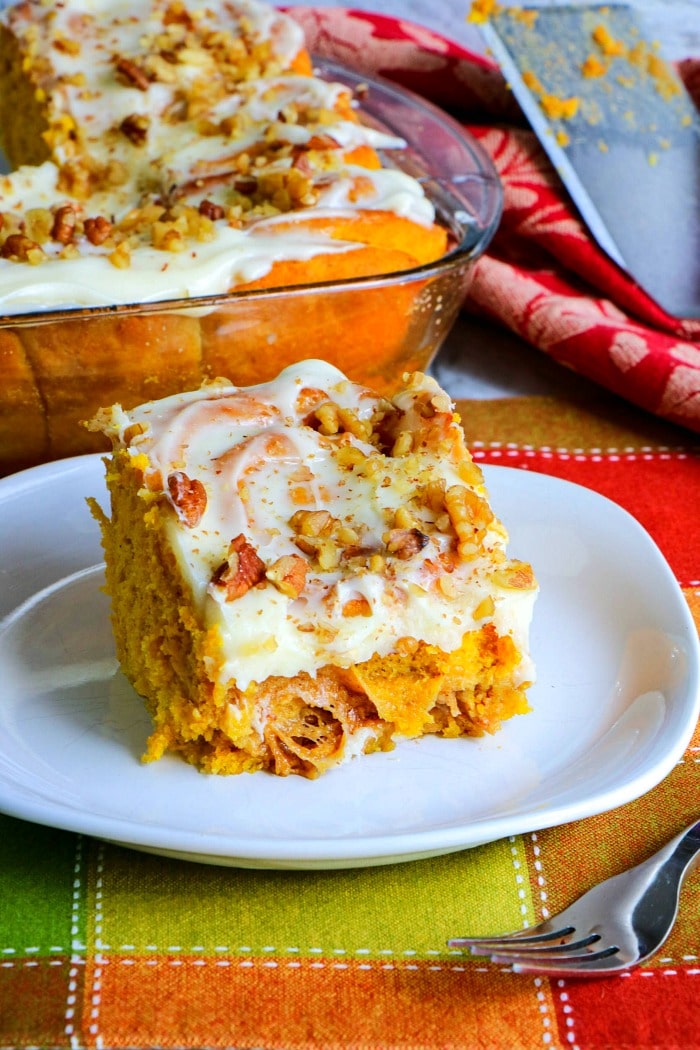 Brunch Ideas for Menu
Many can be made ahead of time. Then you're not stressed out cooking and baking all the breakfast recipes all at once. Like let's take our crack chicken deviled eggs for example. I always like the filling to be super cold anyway so this one works out well. I mean any stuffed eggs are great for any occasion.
Make a few poached eggs to serve when making toast in the oven for a bunch of people, and serve with all the things. A toast bar is actually super fun to create with a crowd. Probably something they've never seen before, cheap, and you can serve cold as well as serve to order things like eggs, sausage patties etc to go on it.
You just prep the filling and spoon it into pint size freezer bags. For those that aren't as thick you can then clip the edge off the next day and squeeze into the hollow egg whites so they're prepped and pretty. I do the same thing with frosting to pipe on top of a 1/2 sheet cake or cupcakes.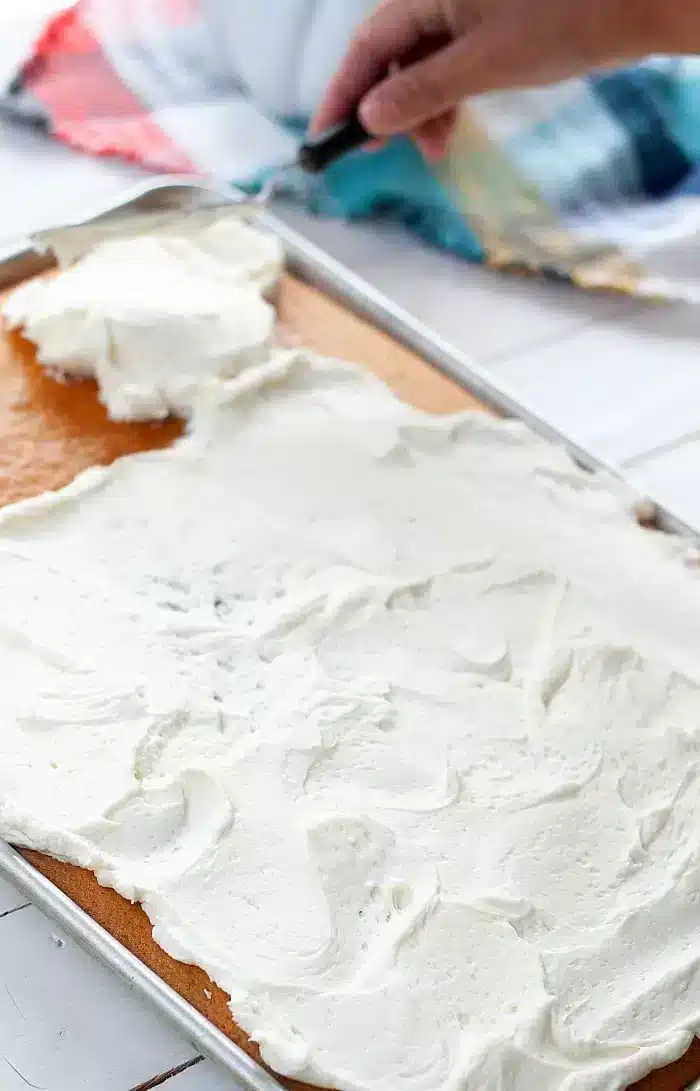 Baby Shower Brunch Ideas
No matter what you prepare, remember it's the thought that counts. If you are the host for an important person in your life don't make things that will cause you to remove yourself from the event itself. Remember the moment! 😉
Blueberry Pancake Bites or homemade waffles with huckleberry jam are great. You could even do a whole spread of toppings for one thing like a pancake or waffle bar.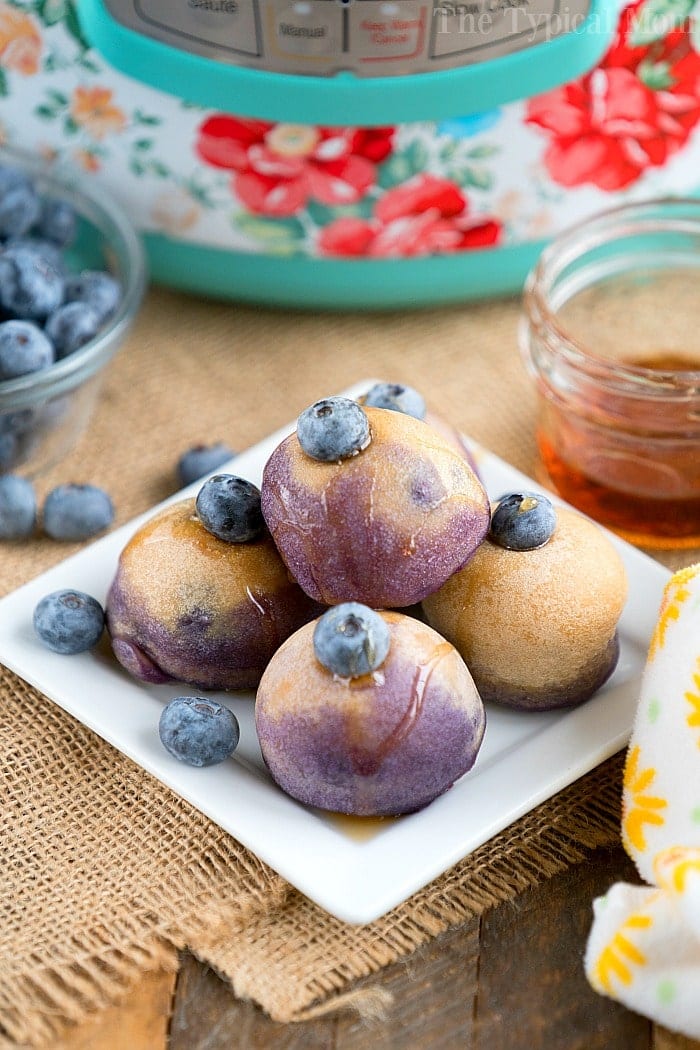 Easter Brunch Menu Ideas
Think of easy breakfast dishes that can be kept at room temperature too when you're planning things out. Many times you want to have people over for many hours so you don't want to have to think about "oh no I have to put that in the fridge". It is best if items can sit and not spoil.
OR if you do have crab deviled eggs let's say. You can keep them cool for many hours by placing the egg plate on top of another bowl that is filled with ice.
For instance a dutch baby is always impressive but sitting out for a while isn't so great. French toast sticks would stay fresher longer and are much easier to make.
Cooking time is a factor as well. You do NOT want to spend time in the kitchen while the event is going on. Enjoying the get together yourself is important so sweet breads are always a good choice.
You can make them ahead of time and they'll still be fresh if wrapped up on the day of. Monkey bread is always a great choice. You can make a smoked monkey bread, air fryer monkey bread or in the oven.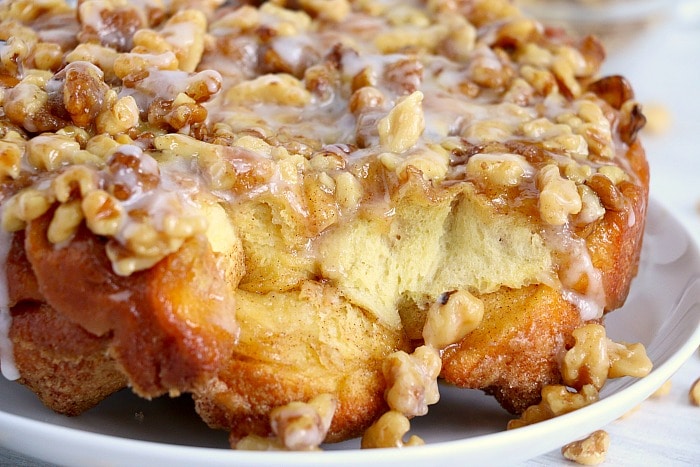 Bridal Shower Brunch Menu Ideas
Now if you have a young gal who is getting married, ask her what her favorite items are. If she just loves something like cake you could do a full cake bar with ALL THE THINGS. Cakes yes but you could just frost them and have toppings on the side like fresh fruit, sprinkles, whipped cream, chocolate chips, etc….
We share here too how to make a charcuterie board. You can make those themed too and that is super fun. You can even make a large one and have little boards set out so everyone can gather what they want and take it to their seat. OR make a dessert candy charcuterie board.
If you are making a few items in the oven at the same time I would add 1 tray of bacon in the oven with aluminum foil, pancakes on another, and eggs on another.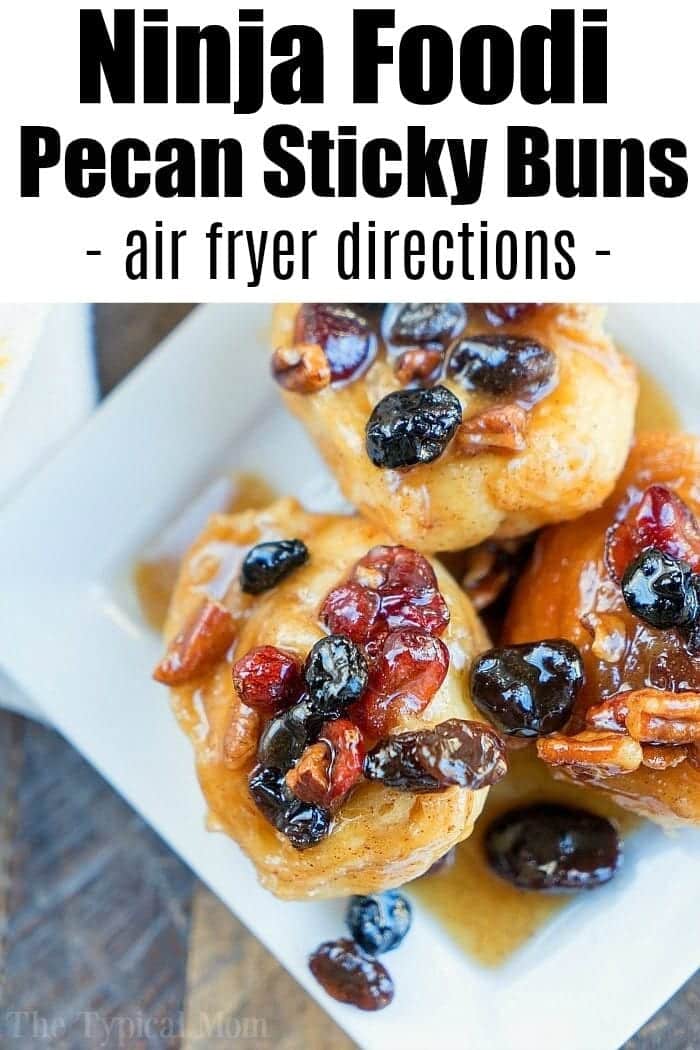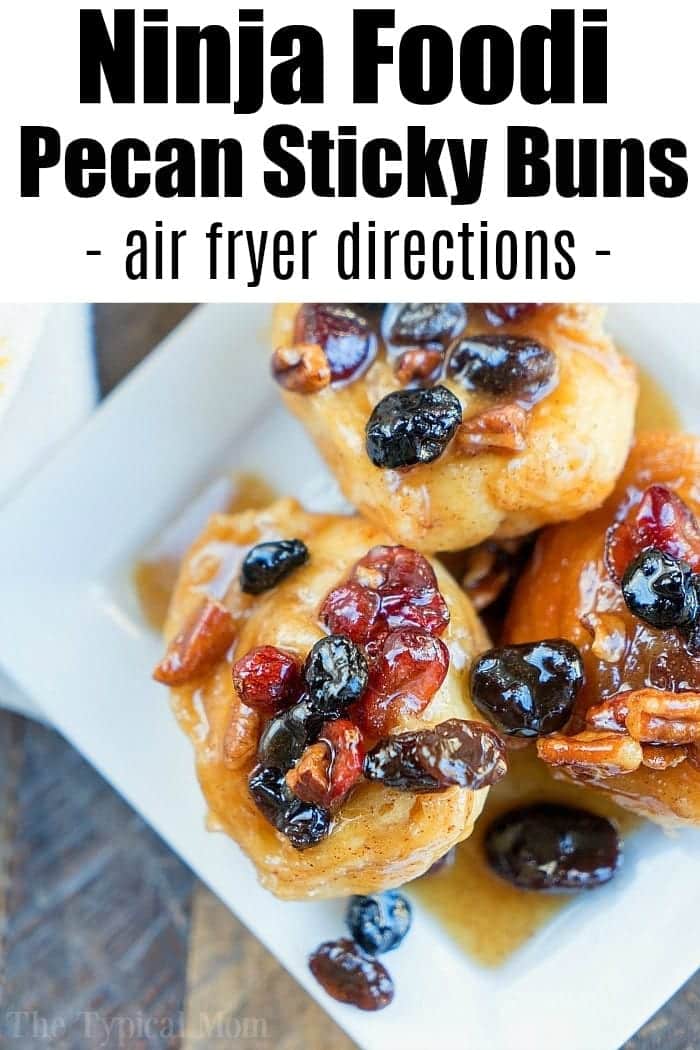 Brunch Menu Ideas for a Crowd
For a savory option you can make cheese grits casserole or our copycat Trader Joe's spanakopita recipe.
Always have sweet options available because um that is what people will expect. I would suggest having a gluten free brunch item too.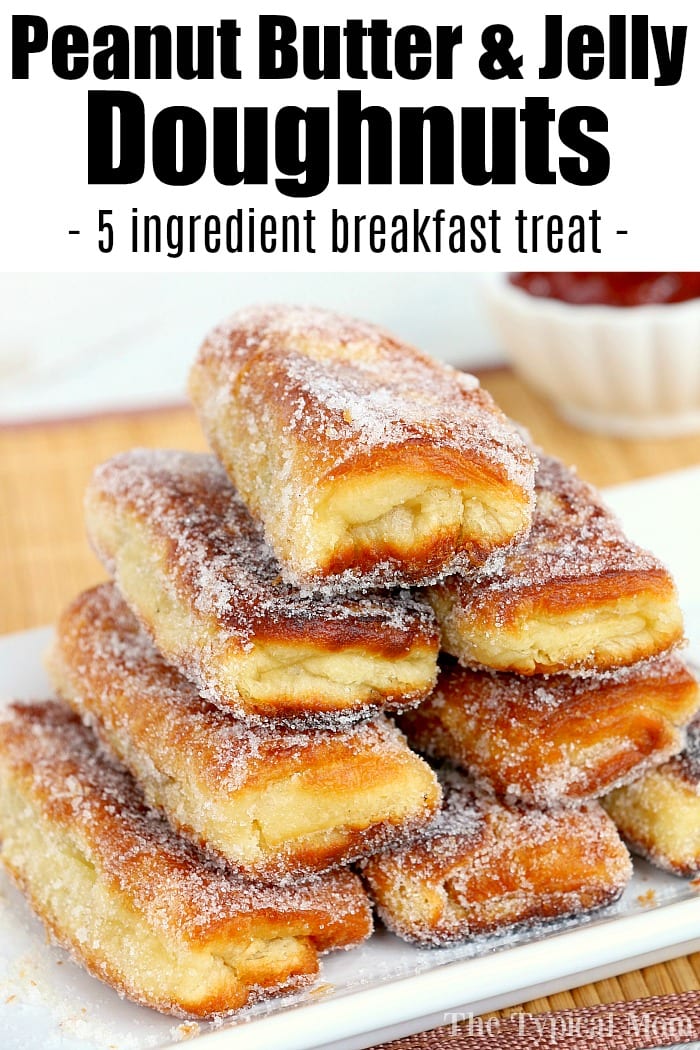 What to Serve for Brunch
We have more on our Christmas brunch menu here too. As a treat you should make some pressure cooker jam that will impress your guests and only takes 15 minutes using any fruit(s) in season…with bagels it is a great brunch item.
Easy recipes are perfect, and ones that can be cooked and kept in your crockpot like my crockpot breakfast casserole recipe can help as you can prepare them well in advance and have it cook while you're getting ready.
If you're preparing for a little one coming and on a budget take a peek at our DIY baby shower decorating ideas post too!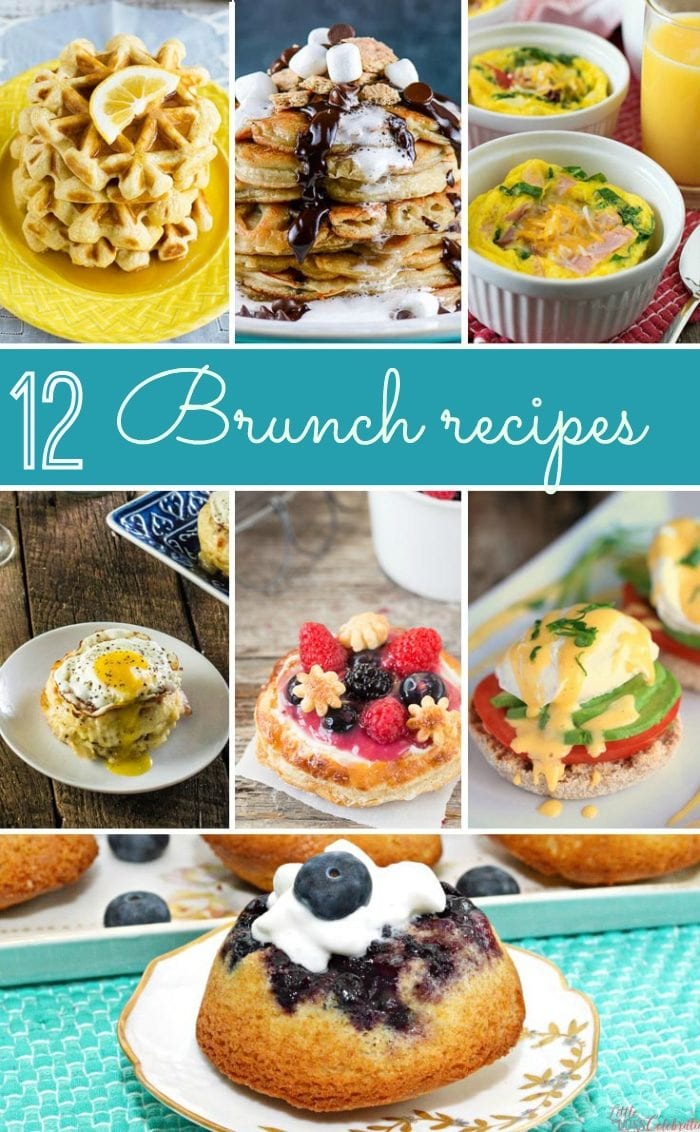 You don't have to spend a lot to serve a really nice brunch. When it comes to decorating you can find a lot of great table decorations at the dollar store, grab disposable items to eat on there too that are pretty and very inexpensive too. It is all about the thought for these special occasions and that needs to be kept in the forefront.
Now that you have some ideas for what to eat, check out a great roundup of non-alcoholic baby shower drinks / punches perfect for brunch and any occasion that might come up.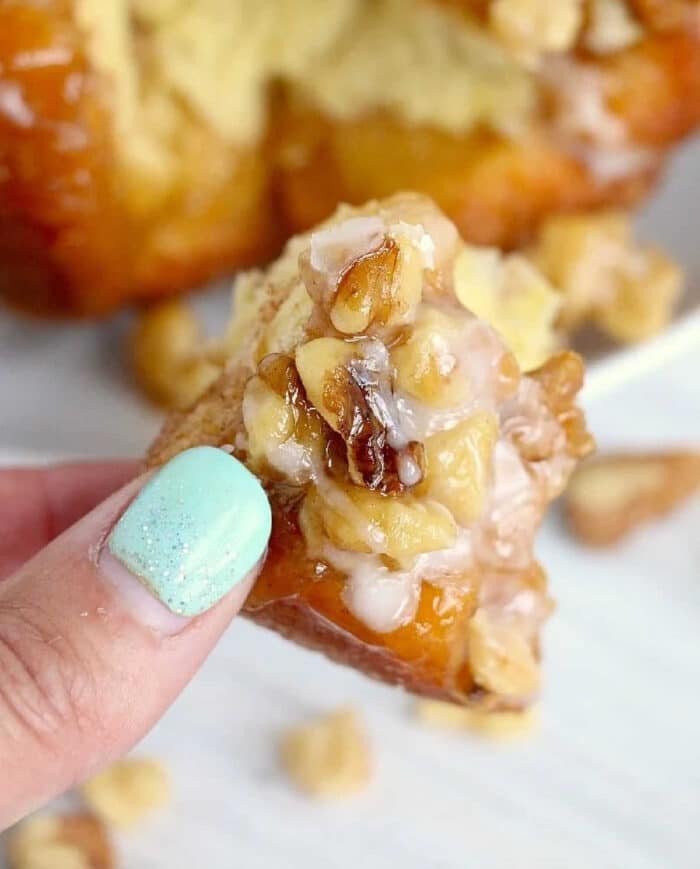 Brunch Menu Ideas
Easy brunch menu ideas you can make for the holidays or a baby shower. Cheap breakfast and lunch recipes that can be made quick for your guests.
Instructions
Preheat oven to 325 degrees F and spray inside of your bundt pan with non stick spray. Cut all the biscuits into quarters. In a bowl combine your sugar and cinnamon, mix. Sprinkle nuts into bottom of bundt pan if desired.

Dip each biscuit piece into the cinnamon mixture and into your pan. Do this until no pieces remain. Melt your butter and brown sugar in the microwave so sugar dissolves.

Pour this brown sugar mixture over your biscuits. Put pan into the oven for 30-35 minutes or until top is golden brown.

Remove and allow to cool for at least 5 minutes. Put a plate on top of bundt pan and gently flip over so it slides out.

You can melt a tub of frosting and pour over the top before serving if desired. Pick apart for serving.
Nutrition Facts
Brunch Menu Ideas
Amount Per Serving (2 oz)
Calories 790
Calories from Fat 324
% Daily Value*
Fat 36g55%
Cholesterol 26mg9%
Sodium 1385mg60%
Potassium 376mg11%
Carbohydrates 111g37%
Protein 10g20%
Vitamin A 292IU6%
Vitamin C 0.1mg0%
Calcium 111mg11%
Iron 5mg28%
* Percent Daily Values are based on a 2000 calorie diet.
Want to see a few of my favorite things that I am totally obsessed with?? Take a peek and see how many you might already have…twinsies!
Looking for more easy family recipes and tips? LIKE The Typical Mom Facebook page?
Then sign up for my free newsletter, and follow me on Pinterest! 😉
***** If you LOVED this recipe give it 5 Stars below and let everyone know what you thought about it. 😉