Halloween treats for kids you can make at home and are easy to make! Try these fun edible crafts with your kids this Halloween.
Don't you love getting creative and cooking with kids especially during the holidays?? Well from spiders to ghosts and a lot more here are some easy Halloween treats for kids you can make at home this year! (originally published 6/16, affiliate links to retailer sites present)
Easy Halloween Kid Treats
Remember, when "cooking" or creating treats with kids things don't have to look perfect. The important thing is having fun, but when you can create something cute out of something ordinary it brings fun into the kitchen.
Make a batch and let them decorate their own Halloween candy apple let's say, while you make the rest that are "pretty" for the guests. You also want some Halloween games to play! We love free so we have a ton of holiday printables to choose from like our Halloween bingo you see here.
Whether it is the weekend and you just want an activity to do together, or you're looking to make a bunch for a crowd we have them here. Easy and cheap party foods are what we are all about so get ready to have some fun.
Halloween treats for kids
Of course you can certainly pick up some store bought treats, but your kids will love working with you in the kitchen so much more. Especially if you re having a Halloween party it is great to say "we made these!". Here are some Halloween desserts you and your kids might like.
Halloween trifle is a fun Halloween treat that can feed a crowd and is layered in glasses.
Try making some witch hats that only need cookies, some melted white chocolates and kisses.
Incy Wincy (Itsy Bitsy) Spider Healthy Cheese Snack is a savory element to your charcuterie board
Spider Pretzel Crackers: Halloween Snack is perfect for Halloween, and super cheap too
Spooky Spider Energy Balls Recipe
Easy Mini Spider Donuts can be decorated with melted candy melts with all different colors
Ghost Pudding Halloween Snacks for Kids my girls love
You can see our trifles in glasses here. Use mason jars with twine and labels hanging for extra fun set as place settings. They are great for all different types of holidays with just some food coloring. Everyone loves pudding cups and these take that idea to a whole new level.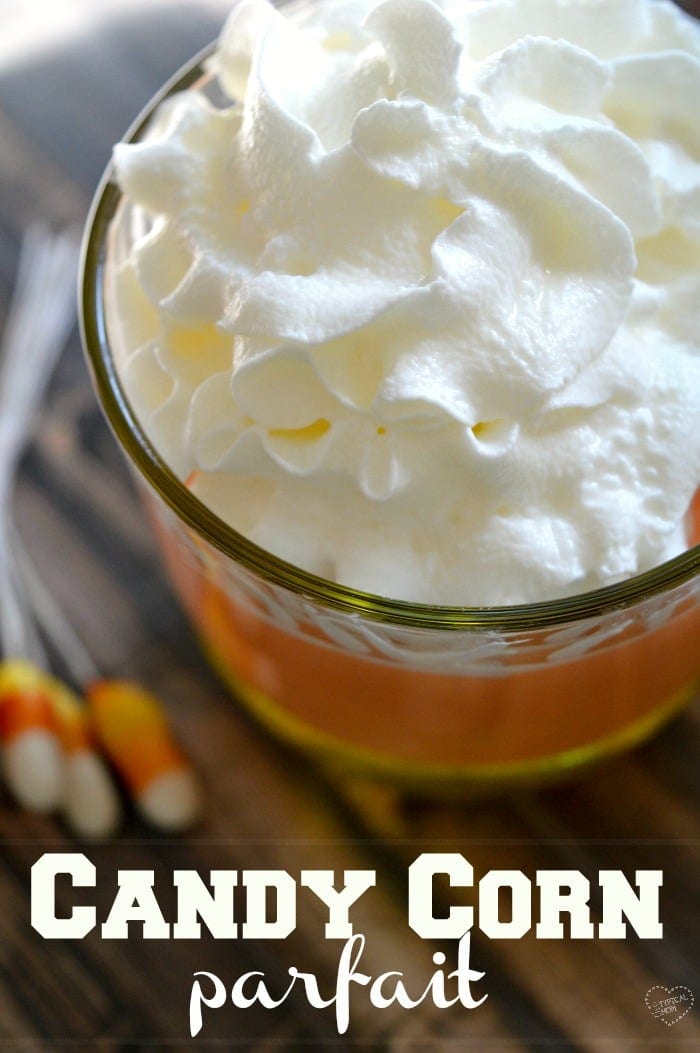 Kid Friendly Halloween Desserts
And of course we have a bunch of other spooky Halloween treats that all ages will get a kick out of. Take a look at all of them and decide which wold be appropriate with your brood. If you have toddlers you would want something really simple so they can take part in creating them.
Older kids can do more complex items, but even the easiest thing like chocolate dipped pretzels should be included. You can make some orange as pumpkins with candy eyes, white for ghosts and green for witches. Really cheap dessert idea.
Ghost Cookie Treats are super easy
Halloween Witch on a Broomstick Snack can be made with little ones
Pumpkin sugar cookies – are fun to decorate at a party!
Spider cupcakes are just one of many cute cupcakes we have listed on this post
Candy corn parfait is what is above in that glass. You can make any colors you like so they would work well at Christmas with red and green colors too.
Use the same idea and instructions from our unicorn bark but make into white yellow and orange like pieces of candy corn
What is a fun idea if you are having people over is to line your island with long butcher paper. Set your treats down and just write underneath what each one is. Then when everyone is done eating, move away and it is a coloring table!
Healthy Halloween Treats for Toddlers
When you have itty bitty ones you may not want them to have a sugar high around this time of year. I always opted for bags of cereal with different shaped sprinkles mixed inside. Cheerios or Kix are great for this, inside baggies that can be enjoyed on the go.
You can take the rind off the outside of cuties with half of a tootsie roll at the top, or a piece of celery can be used too.
With grapes you can dip 1 edible candy eyeball in chocolate and place in the center. They'll kinda' look like cyclops, a bit of sweetness to it but mostly just fresh fruit.
Make kabobs with fresh fruit with little marshmallows in between the pieces as treats for them.
If you love cute cupcakes you can click on the picture below and try a few of these too! Some are Halloween themed and others are just adorable and could be used year round like the ladybug cupcakes, monkeys and turkey cupcakes for Thanksgiving!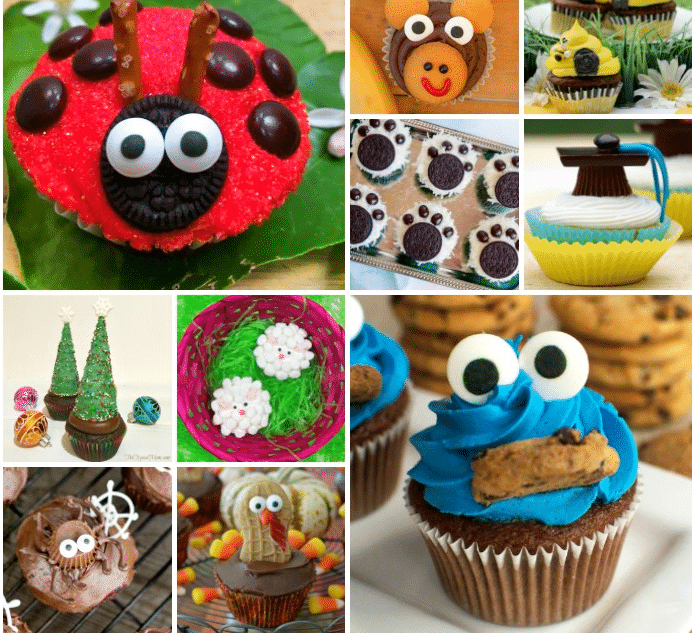 What do you bring to a Halloween party?
If you aren't the host but you were invited to someone's house, bring something to share. You can opt for a bowl full of fun sized candy, bring a homemade snack like one of these, or just a bottle of wine for the host with a fun glass.
This holiday typically focuses on just the kids but adults will definitely be there and want to loosen up too. Bring a game that all of you can enjoy and play together too. This yarn pumpkin craft made with licorice is always a hit and people think you are so clever when you set it up for everyone.
If you do bring treats, send them off on a plate that you don't need to take back. You can find a ton of options at the dollar store. Then when you're ready to leave you don't have to feel sad to walk away from it. Let them keep it as a gift, they very well may do the same when they come to your house next too.