Easy 10 minute seafood pasta recipe is here. Using simple and fresh ingredients to make a quick shrimp and noodle is possible in no time with this.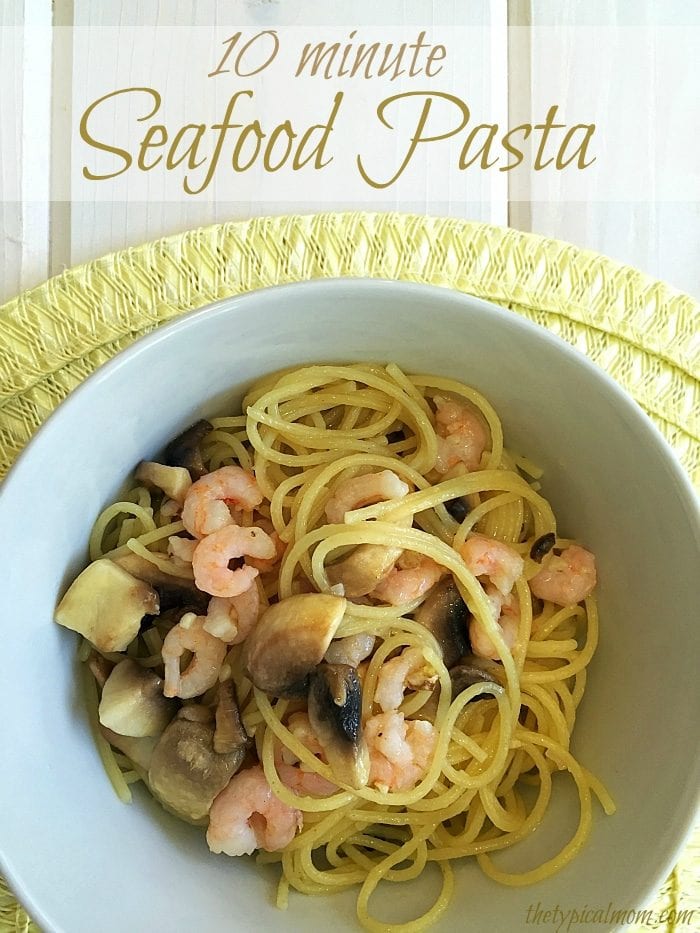 Do you love pasta? Think it takes too long to make at lunch or dinner time? Here is a way to make an easy 10 minute seafood pasta you will love! You could really make this into any type of pasta in just 10 minutes, but anything with seafood gets our seal of approval so we will start there, let us show you how we whip it together. 😉 Sponsored by Barilla.
Looks yummy right??!! Well it was! Loaded with shrimp, mushrooms, garlic and the quick and easy noodles that make this meal possible……they're from Barilla® Pronto™!
If you haven't seen these yet you can find spaghetti (that's what we used), elbows (great for quick mac n' cheese), rotini, penne, and linguine varieties at your local Ralph's store!
They're in a little package with the noodles shorter than you normally see them in the packaging, which is actually great when I'm making this for my kids (shorter noodles means less mess with them).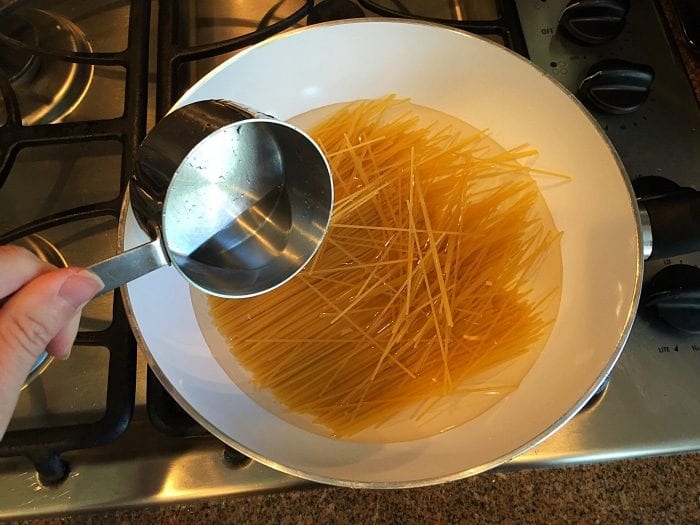 And pronto is right! All you do is get a pan like this one, add all the noodles in the box, add 2 cups of cold water and then turn your burner on high for 10 minutes! Let me show you what I do in the meantime while the Barilla® Pronto™ noodles are absorbing the water.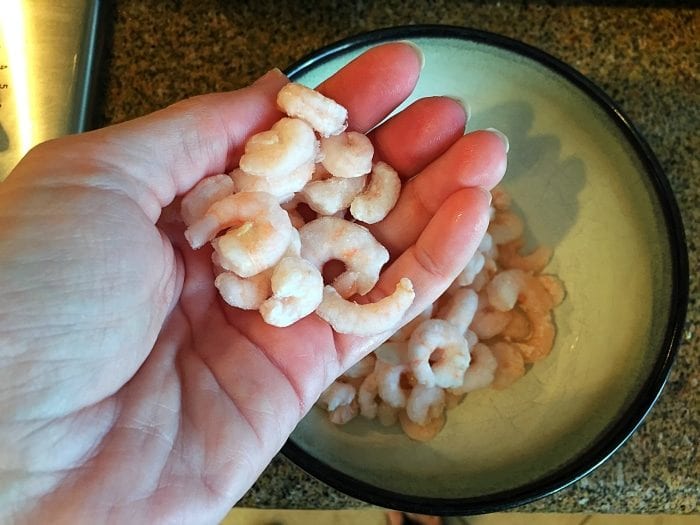 While at Ralph's I just pick up a small bag of frozen salad shrimp in the frozen seafood section. We like to add mushrooms, so that's in the produce section, and olive oil and minced garlic are always good add ins (can't get enough garlic)….I typically have those two at home already.
Empty the bag of salad shrimp into a bowl with a few tablespoons of water. Microwave for 30 seconds, stir, put them in for another 30 seconds. Stir, and one more time thereafter. I drain the liquid that's in the bowl and add them at about minute 5-6 of the pasta being cooked.
This is what the noodles should look like for your seafood pasta.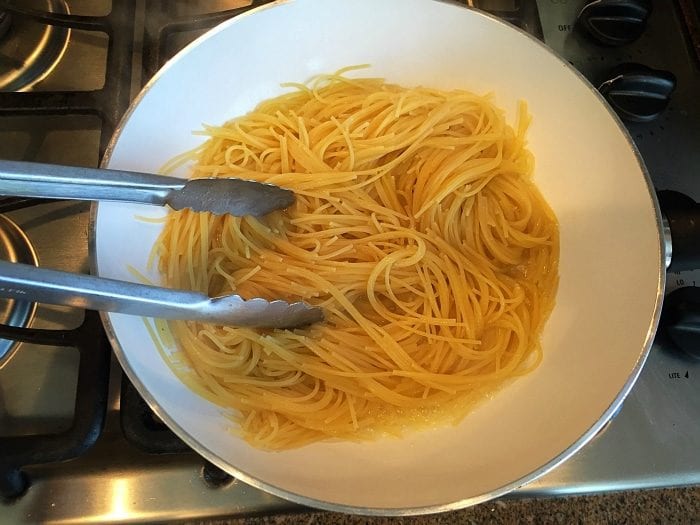 Throw in your shrimp, some sliced mushrooms, a few tablespoons of olive oil and butter. We like about 1 teaspoon of minced garlic too.
A few grinds of sea salt is great to add too, then top off with some parmesan cheese!
This is a sponsored conversation written by me on behalf of Barilla®. The opinions and text are all mine.