Deep fried green beans recipe is here. Like a copycat green beans recipe from The Habit! Great vegetable side dish that my kids love and we do too.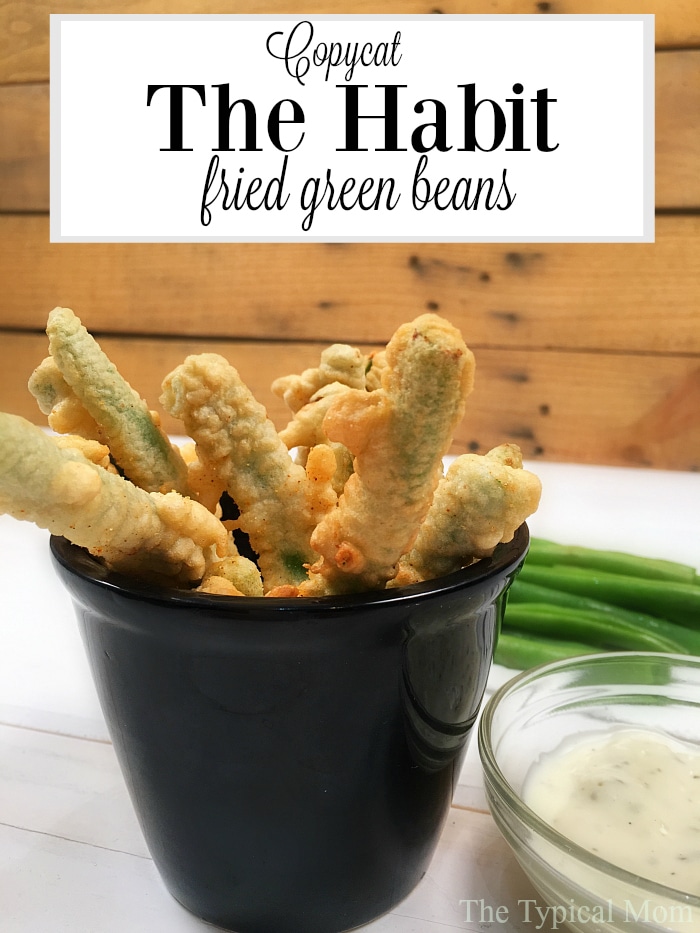 So I'm always looking to add a new and tasty vegetable side dish to our dinners. So far it has worked since we went from children liking NO veggies to now they sometimes prefer them over their meat dish. These fried green beans are now they're favorites. (originally published 2/16)
I started with salt and pepper zucchini chips which they love. I moved on to fried green beans which are now top of their list. I LOVE The Habit's green beans so I made a copycat version here, hope you like them.
Deep Fried Green Beans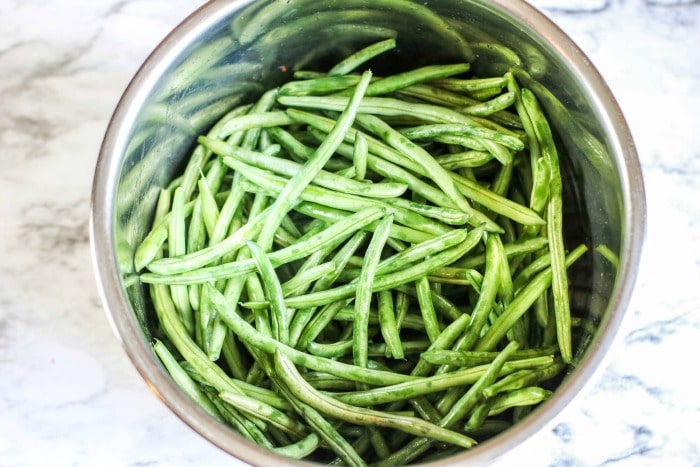 It isn't often that we go out to eat but when we do I gravitate toward these fried green beans at The Habit.
I figured there had to be a way to create a recipe so I could make them at home for dinner too. It was really quite easy.
Of course it isn't exactly the same but I since I can cook them with really fresh green beans they come out a bit more turgid and fresh than in the restaurant which is a win.
Here is the recipe for tempura batter you will need.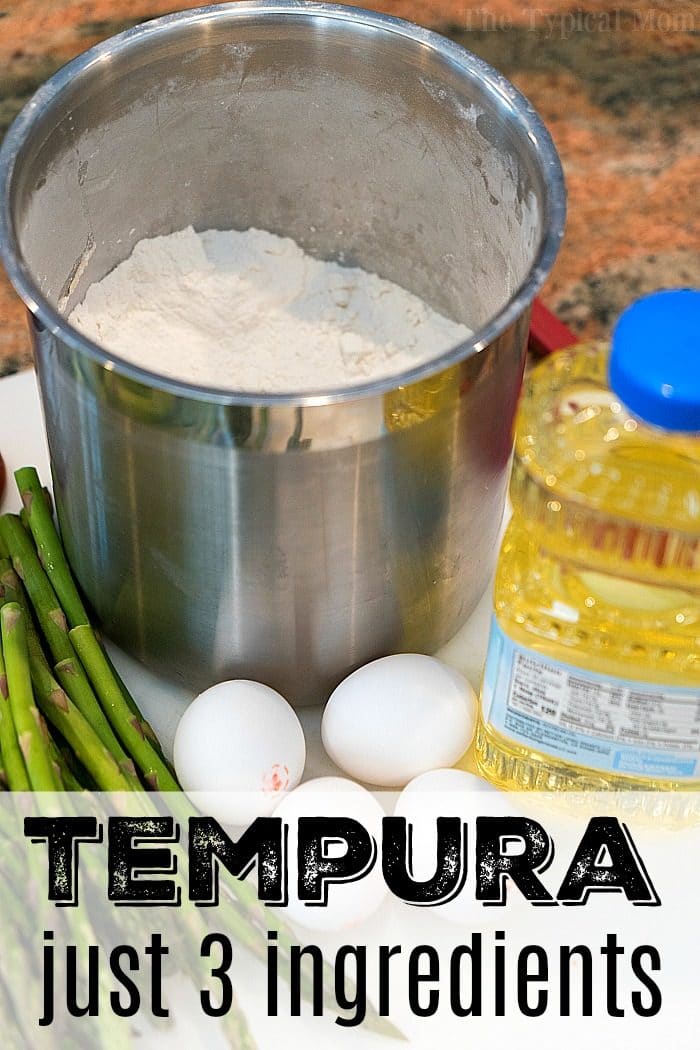 Tempura green beans
Flour
Cold water
Egg
Fresh green beans trimmed on the ends and cut in half
Garlic powder
Seasoned salt
You'll need vegetable oil too. If you are deep frying them you'll need more than just adding that into a pot or cast iron pan. Either way works great just so long as they're submerged.
The base is just 3 main items. From there add as many seasonings as you would like to the batter in order to jazz it up. From there add more seasonings before serving.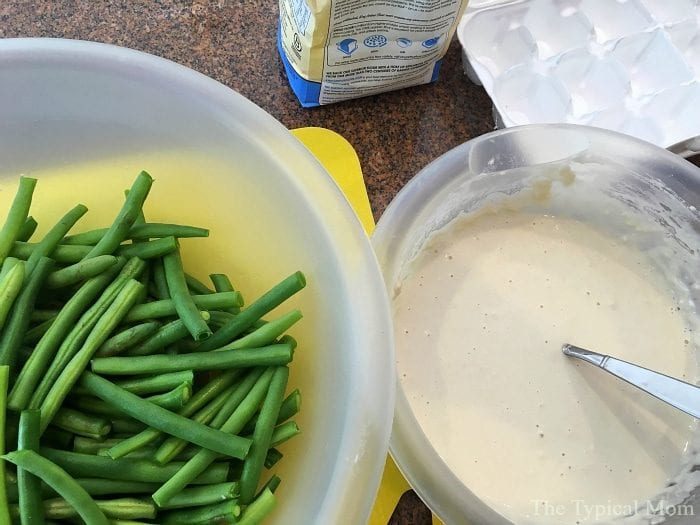 From there it is quite simple. Using fresh vegetables is best and you'll want to trim them just as you would if you made baked green beans in the oven. I use the same method when making air fryer green beans as well.
Make sure they're dry on the outside so the batter sticks well and doesn't slide off. Making sure your oil is nice and hot before submerging will ensure they come out crispy like you want them.
Next you can try our tempura mushrooms too that are now a hit and made with this same tempura batter.
The Habit Fried Green Beans
Want to see a few of my favorite things you might want to write on your Christmas list this year??!! 😉 Take a peek and see how many you might already have…twinsies!
Looking for more easy family recipes and tips? LIKE The Typical Mom Facebook page?
Then sign up for my free newsletter, and follow me on Pinterest! 😉
***** If you LOVED this recipe give it 5 Stars below and let everyone know what you thought about it. 😉
It is nice to mix it up at dinner time, and if you want a fun way to serve them at dinner or at a party these basket/cones are fantastic especially when you have kids.
Fried Green Beans
Fried green beans recipe, like a copycat green beans recipe from The Habit! Great vegetable side dish that my kids love and we do too.
Instructions
Heat oil until hot. Test by putting one drop of your batter inside, if it fries immediately then it is ready.

Mix flour, water, and egg in a bowl until smooth with a whisk.

Wash and cut off ends of green beans. Lay on paper towels and roll up to dry outsides off so batter will stick.

Use a fork and dip green beans into batter and put in oil when hot, turn over when lightly browned. Put on paper towels to absorb excess oil when done. Put a pinch of seasoned salt on and serve!
Nutrition Facts
Fried Green Beans
Amount Per Serving (3 oz)
Calories 111
Calories from Fat 9
% Daily Value*
Fat 1g2%
Cholesterol 27mg9%
Sodium 17mg1%
Potassium 198mg6%
Carbohydrates 21g7%
Protein 4g8%
Vitamin A 560IU11%
Vitamin C 9.2mg11%
Calcium 35mg4%
Iron 1.9mg11%
* Percent Daily Values are based on a 2000 calorie diet.
Believe me when I say that it took some time to get my kids to truly love vegetables but trying new ones, and new ways of cooking them helps to enhance the love.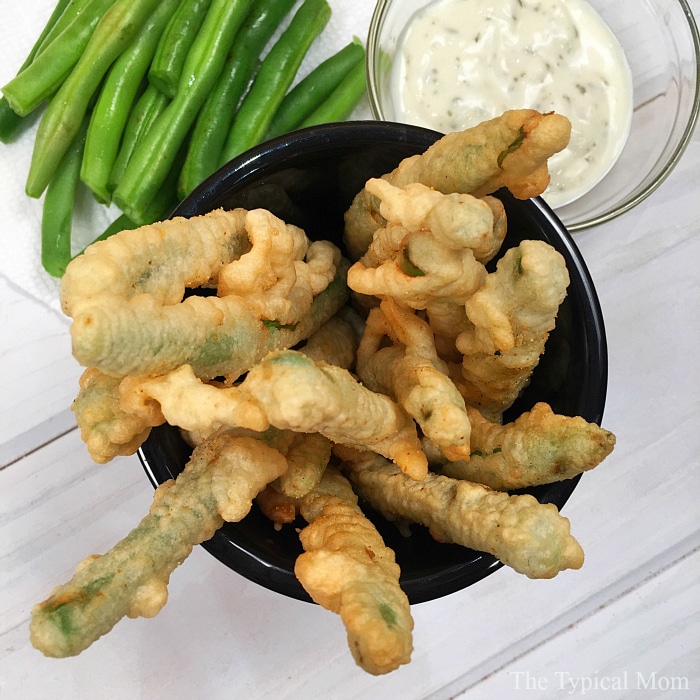 Let me know what you think of our fried green beans recipe! Do you have a vegetable side dish that you love?? I'd love to try it and add it to our rotation….I am always looking for another winner!