Are you ready for the best green bean recipe ever? I will admit I was always a "buy it in the can" kinda' cook, but when we aimed to eat healthier that was one thing I changed and I rarely cook veggies out of a can or freezer anymore (tastes so much better fresh). It's a perfect alternative to the traditional calorie laden green bean casserole you serve at Thanksgiving, or just a great side during the week for dinner. Even my kids love these.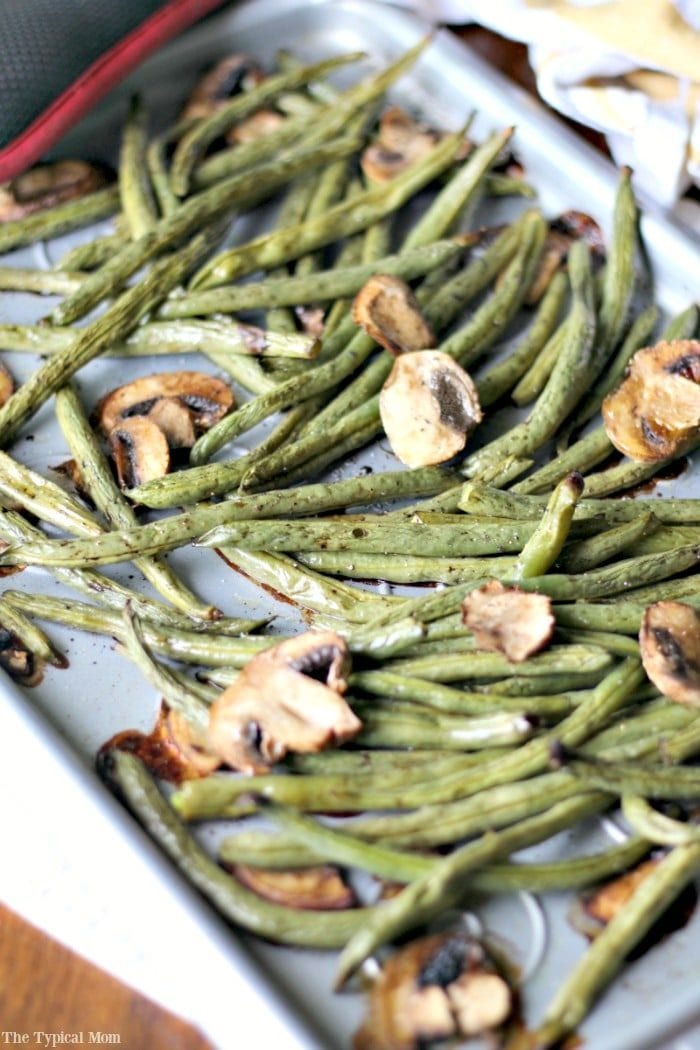 You can add mushrooms or omit but the combination is a great one. Balsamic is also used which creates a great flavor to the green beans and a perfect side dish during the week or served at Thanksgiving or Christmas time. Forget the traditional green bean casserole year after year (especially if you're looking for a healthier option), and give these baked green beans a whirl. There is nothing like fresh green beans, and this recipe is super easy.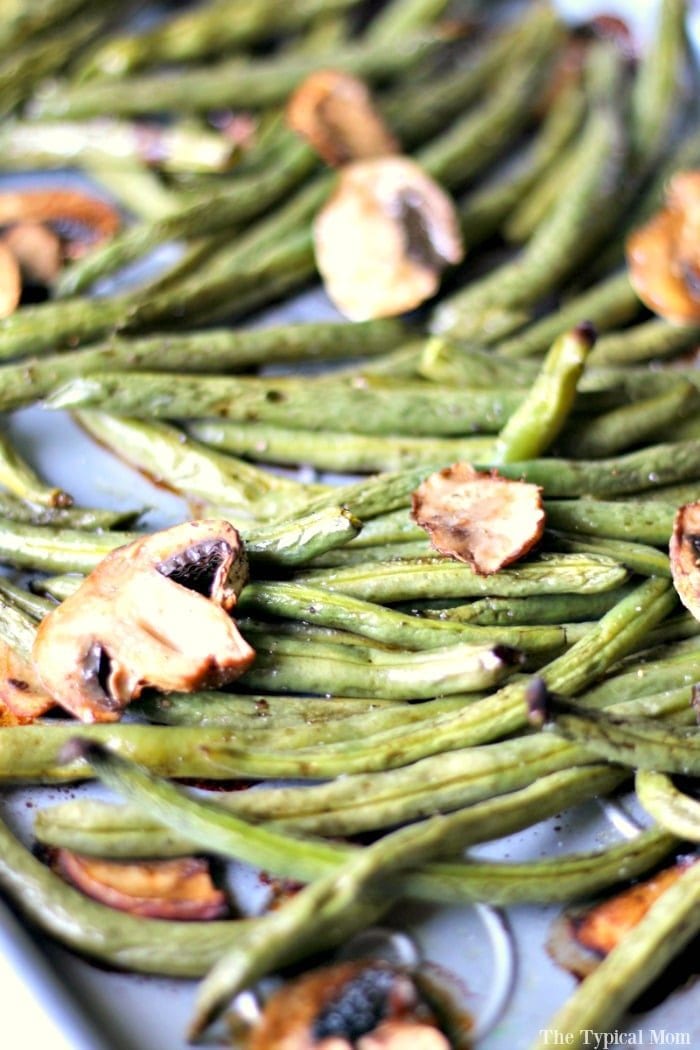 There aren't a lot of steps to this green beans recipe which is good because I'm always in a rush so believe me nothing is difficult to make on my site. You probably have everything you need at home, other than a bunch of fresh beans. Here's what you need and a printable recipe to save for next time too.
Best green bean recipe
Ingredients
1 lb. fresh green beans, trimmed
1 pkg. fresh mushrooms, sliced
2 tbsp. olive oil
2 tbsp. balsamic vinegar
1/2 tsp. garlic powder
1/2 tsp. salt
Instructions
Preheat oven to 425. Cut ends of green beans off, rinse, and put into a bowl. Add all ingredients on top and mix well until coated. Put flat on sprayed cookie sheet where items aren't overlapping too much and bake for about 25 minutes. Serve!
6.6.15
https://temeculablogs.com/best-green-bean-recipe/
Just snip ends off, rinse, combine items and bake on a cookie sheet until golden browned and tender! If you love this best green bean recipe you've got to try our savory monkey bread, we serve this at holidays too and it's phenomenal! We hope you have a wonderful holiday and/or enjoy this green bean recipe during the week too. Let us know what you think!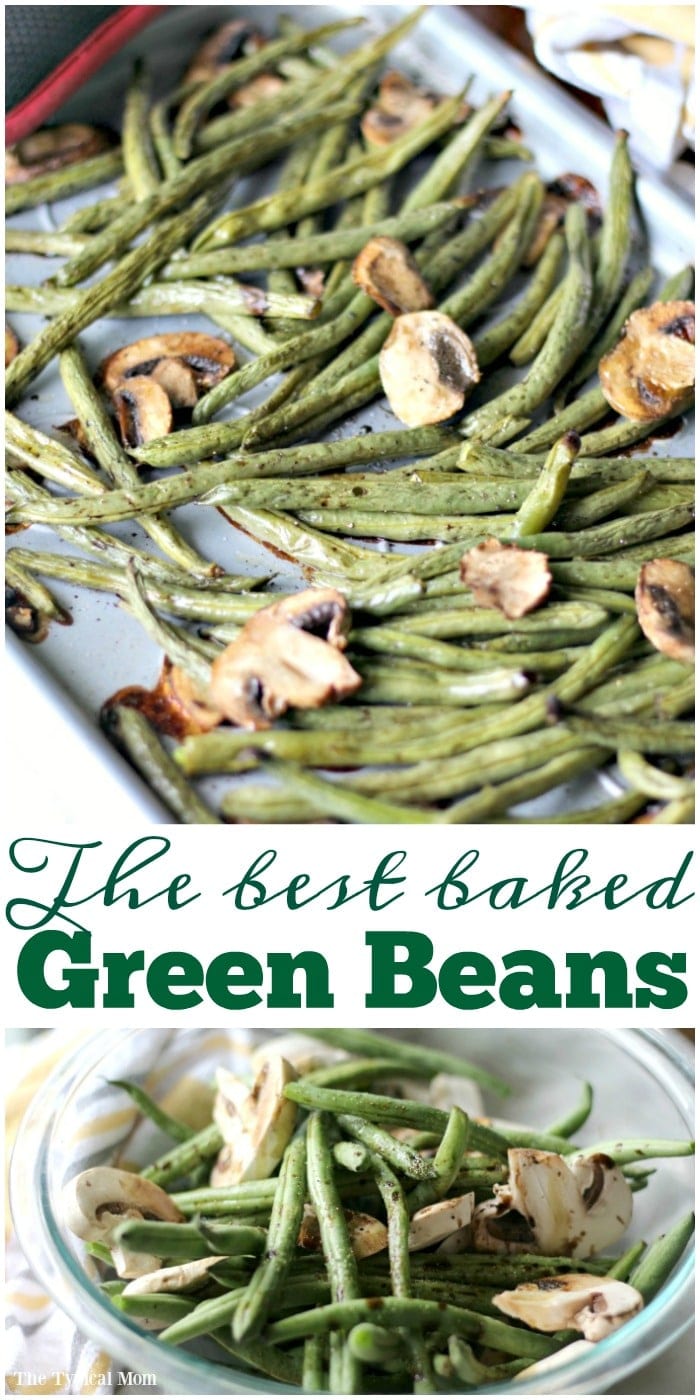 For more easy recipes, tips and crafts please LIKE The Typical Mom on Facebook and follow me on Pinterest! You can also sign up for my free weekly newsletter which is packed with goodies I know you'll love. 😉