How do different types of eggs vary and what are all the different ways you can cook them up? Learn all about them here and try something new this week.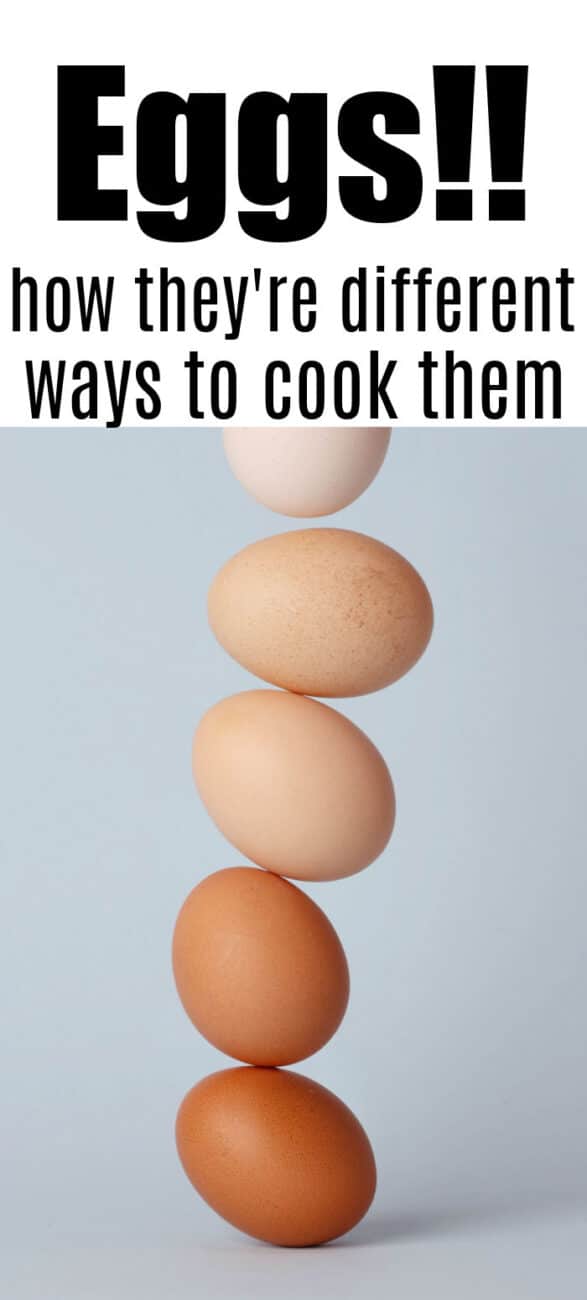 When it comes to cooking up different types of eggs, do you know the difference and try new methods of cooking? I tend to eat scrambled eggs a lot but recently realized that I need to branch out a little bit more. Here's everything you need to know about these bites of goodness. 😉 (affiliate links present, originally published 5/21)
Different Types of Eggs
I find myself eating a lot of these "babies". There's just something so good about free-range or a cage-free egg that fills my tummy and makes me happy. Now that we have our own hens it is fun seeing my kids get breakfast right out of the coop, so fresh!
They are one of those foods that can be cooked and enjoyed in so many different ways! Let's dive into a couple of the best way to cook eggs.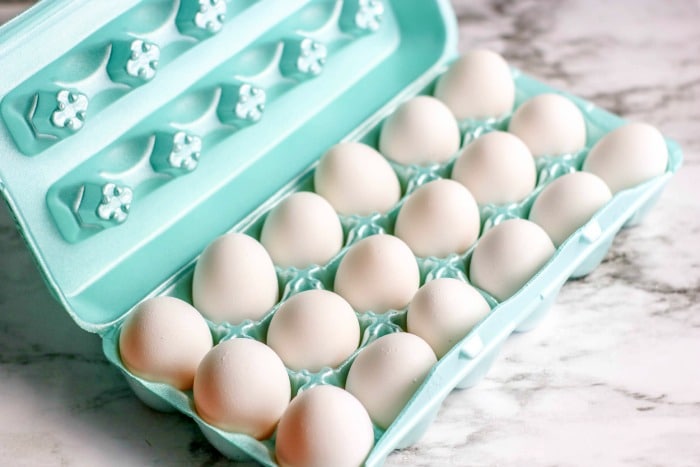 Different Ways To Cook Eggs
If you get into a rut like me in terms of cooking eggs, it's totally fine. Nowadays there are a ton of great ways to cook them different and fast beyond easy over in a pan! Want fancy? Try egg nests with zucchini and cheese all together.
Fried Eggs
Or as I like to call them, "easy eggs". This is basically you literally just fry up the raw egg in your frying pan and top with salt or pepper. It's fast, simple, and delicious. Air Fryer eggs are easy to make too.
The latter add cheese, diced leftover ham or bacon, even small bits of bell peppers and/or mushrooms work great.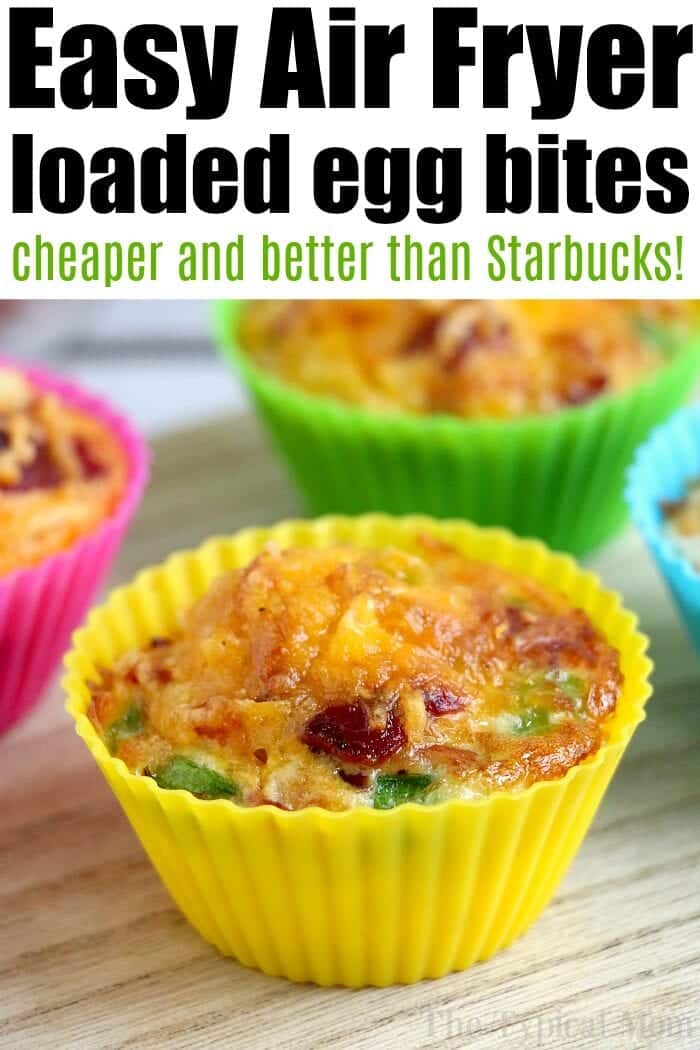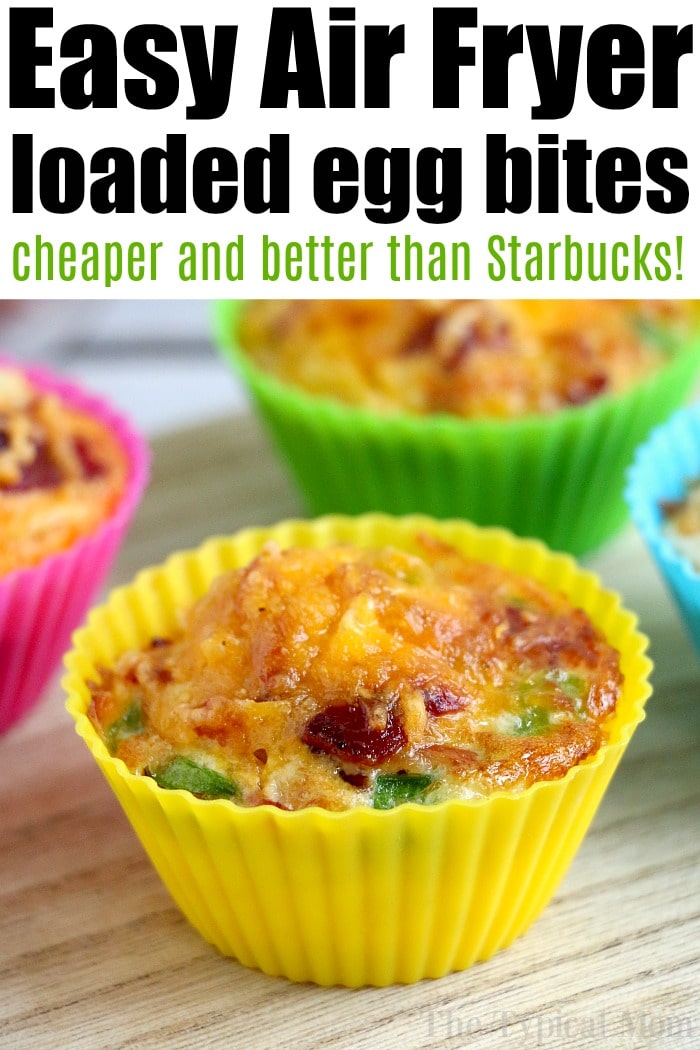 Soft Boiled Eggs
People either love or hate this type of egg preparation. You're basically boiling eggs in super hot boiling water where the white part is done and the yolk is soft. It's a texture to get used to but some people really do love it.
Slow cooker eggs can be made soft boiled or hard using silicone baking cups. If you haven't done them this way it's quite easy and fun. If you want scrambled eggs in Crockpot those are great too especially with kids.
You can make them using our Instant Pot poached eggs instructions as well. For this all you need are a few silicone muffin cups, I use these for air frying these babies too.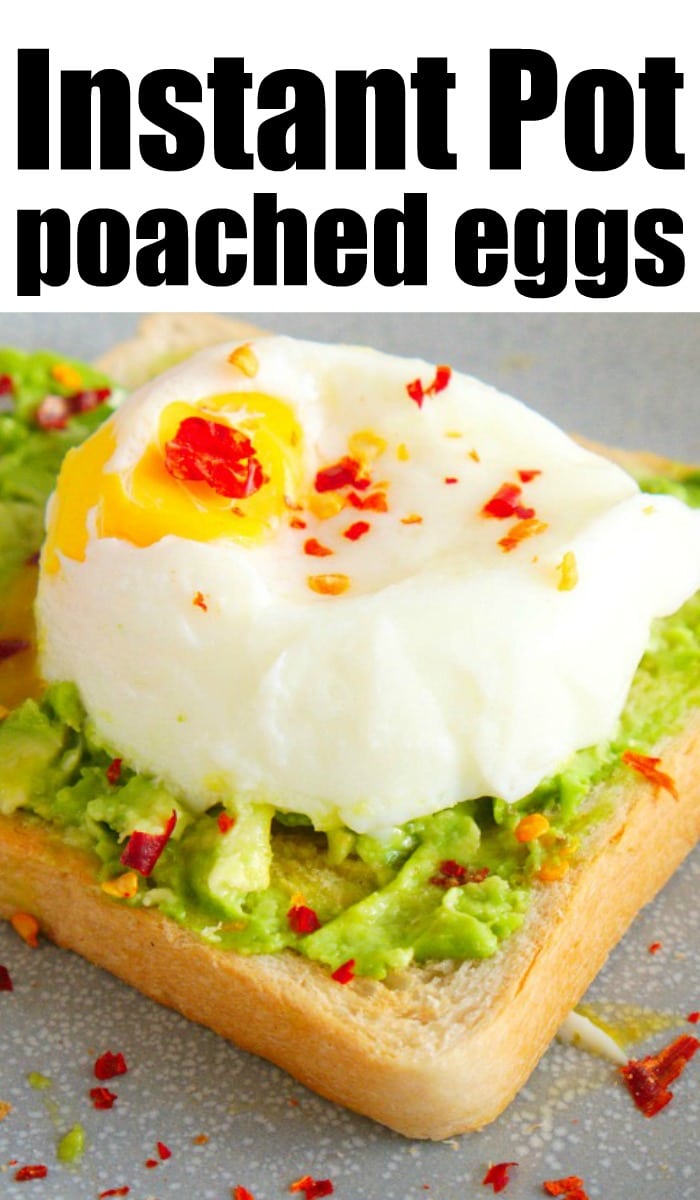 Baked Eggs
One thing we do a lot is use a bunch in our spinach quiche and breakfast quiche recipe. With added cheese and sliced mushrooms it is a fantastic way to bake them in the oven.
Popping your eggs in the oven and baking them is so simple to do. It might take a bit longer but they'll come out cooked perfectly every single time. You can literally add the egg white and yolk and let you oven cook it low and slow. Then use your hard boiled eggs to make our crack chicken deviled eggs or egg salad sandwiches.
A lot of people will fill a muffin tin or even a baking pan full of eggs and cook them this way to be able to do a lot in a short amount of time.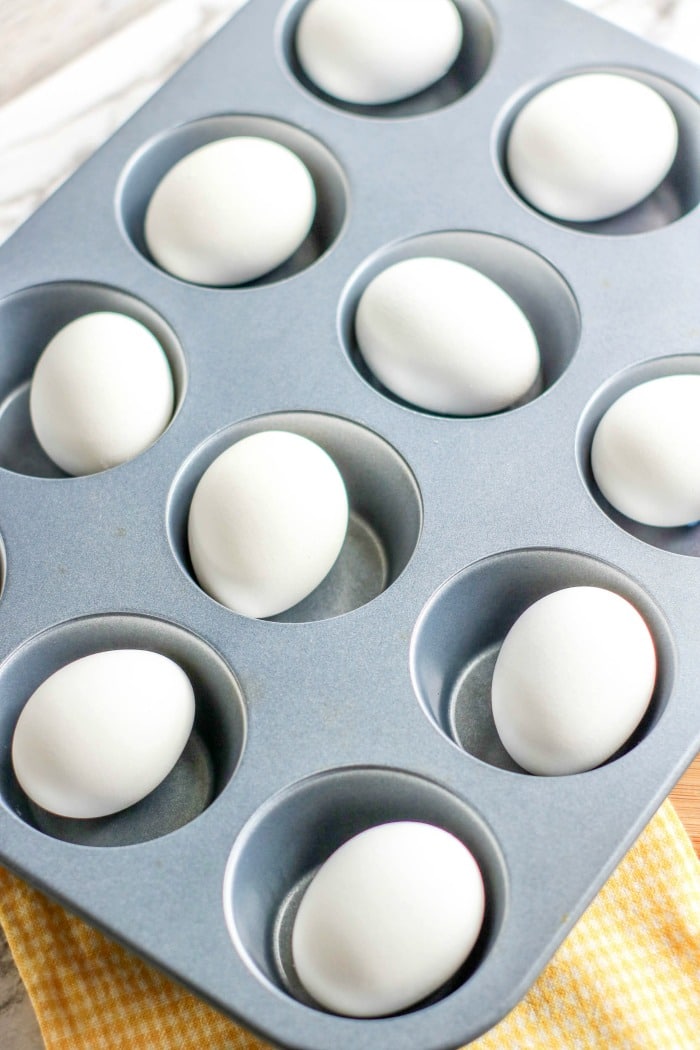 Sunny-Side Up Eggs
When you're cooking these up, you're going to want the yolk side to not cook all the way through so that it spills out onto the plate. A lot of people use bread or rolls and soak up the yolk as it holds a lot of great flavors.
Those are just a few ways to make eggs for breakfast and all are quite popular. Don't forget that hard-boiled and deviled eggs are two other super popular recipes as well.
Different Types of Eggs To Buy
If you've ever felt overwhelmed staring at all the egg options at the store, you're not alone. From white, to brown, organic or not, how do you even know where to start?
All you can do is educate yourself on the type of eggs that you want to consume. How you want to use them varies too. If you want to make Instant Pot hard boiled eggs recipe or air fryer hard boiled eggs, white and not super fresh is best!
A light color is best if you're going to dye eggs with Kool Aid too for Easter.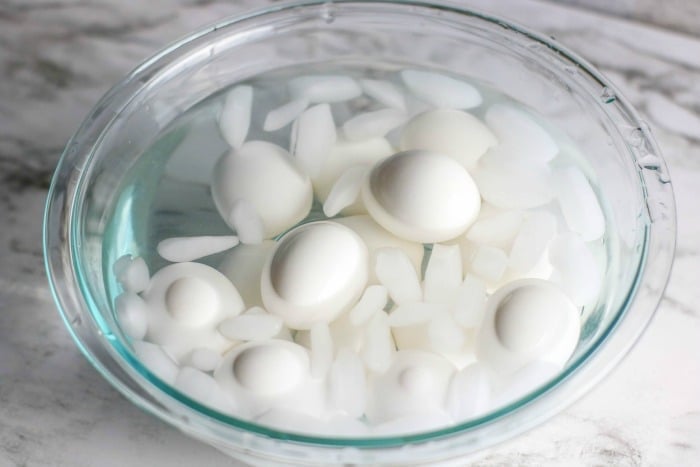 Free-range eggs
If you see this on the label, this basically means that the chickens were not cooped up in a small area. Keep in mind that this also doesn't tell you how big of an area that they were able to roam around in, either.
Many people will pay a higher price for the eggs on the mere fact that they feel the chickens are treated better when they're free-range.
Cage-Free Eggs
This pretty much is what it says and is very similar, if not comparable, to free-range. The chickens are not cooped up in a cage and are able to roam around a bit more freely.
Brown Eggs
Believe it or not, the color of the eggs doesn't have an effect on the nutritional value of the egg. A lot of people buy brown eggs and think that they're better quality but it's just not the truth. Both types are the same in terms of health benefits.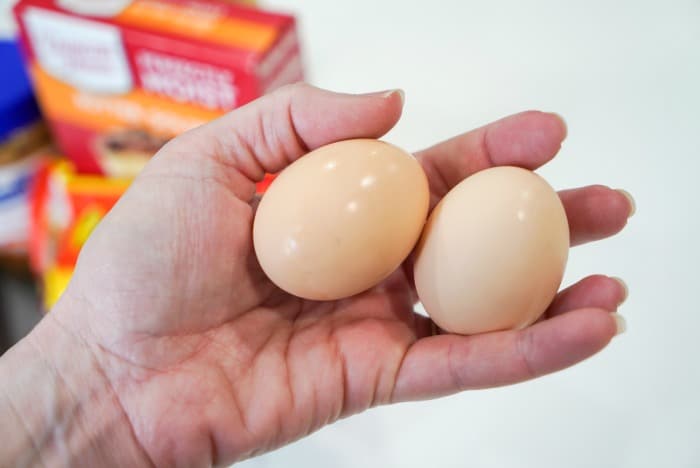 Organic Eggs
You're going to hear that a lot of people buy organic eggs but you're also going to notice that they're extremely high priced as well. Some people swear that organic chicken eggs taste better while others say that they can't tell a difference.
Most people end up buying them because it's a personal choice that they made based upon how they think that the chickens are treated. People tend to associate organic labeling as a "less cruel" approach to handling animals.
What eggs are the healthiest?
If you're willing to pay a bit more the best are said to be the free range organic variety. You CAN tell the difference if you ask us who get them right out of the coop and eat them that day. They have a richer flavor for sure.
Now that you know that there are so many different types, it's time to figure out which ones you like the best. You can easily have a taste test to decide if you really can taste a difference between any of them at all! Want more info., check out all the different kinds of cheese there are too.
Try our omelette in a mug with them and see if you can tell which ones were made with each batch.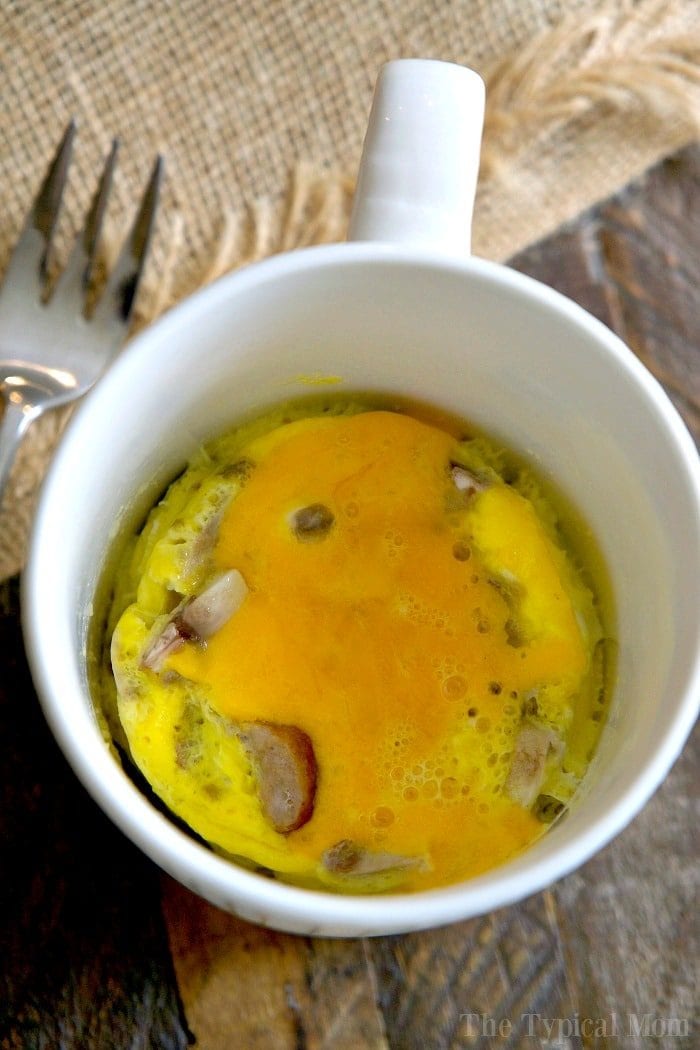 Many times you will whisk these and coat your chicken with it in order for your coating to stick. The most common way for sure but we do share how to bread chicken without eggs too if you are allergic.
Want to see a few of my favorite things that I am totally obsessed with?? Take a peek and see how many you might already have…twinsies!
Looking for more easy family recipes and tips? LIKE The Typical Mom Facebook page?
Then sign up for my free newsletter, and follow me on Pinterest! 😉
***** If you LOVED this recipe give it 5 Stars below and let everyone know what you thought about it. 😉