Here are cool cake ideas for Birthdays that everyone will rave about and are so EASY to make, much easier than traditional cake mix ideas.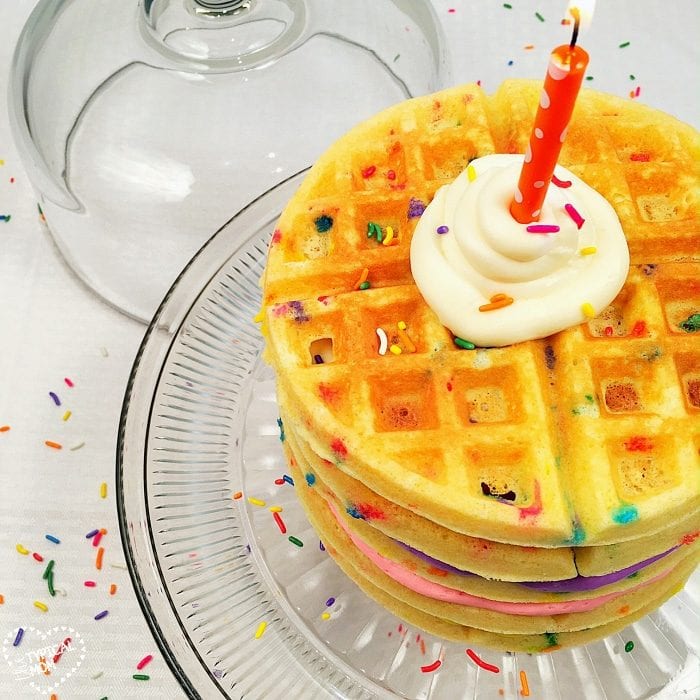 Do you have a Birthday coming up in your house but looking for something totally cool instead of a traditional sheet cake, well I have a cool cake idea for you that's super simple to make! I've seen lots of cool cake ideas online but most of them require a lot of skill and kitchen instruments that I don't have, check out this waffle cake idea my kids loved!
How fun is this to celebrate a Birthday??!!
All you need is cake mix and a few frostings. Easy enough! You really can use any type of cake mix for this cool cake idea. We used Funfetti and frostings that were already colored to save me a step too.
Preheat your waffle iron (if you don't have one there is an inexpensive one I have here). Use about 3/4 of a cup of batter and slowly put down the top.
Check when the button says ready but may need a bit more cooking until it looks like this. I put each one on a paper towel until they are cooled. Make sure you use lots of non stick cooking spray before each time you make a new waffle!!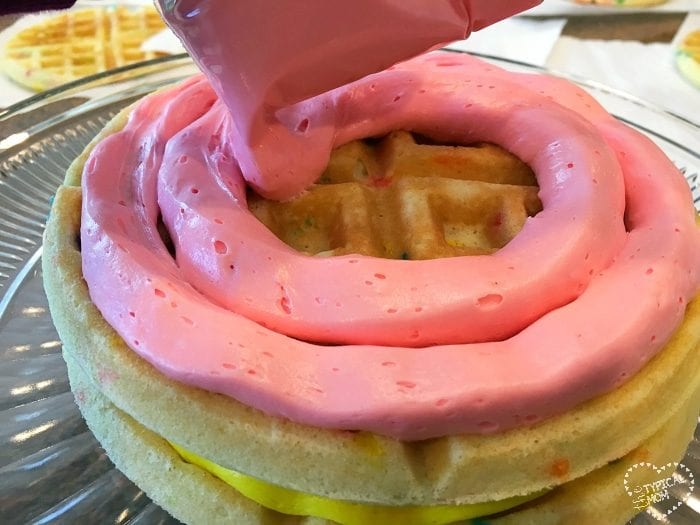 You can see all the paper towels with my waffles on the counter here cooling down.
When they are cool stack them putting a different colored frosting in the middle of each layer to make this cool cake idea this year!
It looks really cool when you cut it too, rainbow!! Tastes just like a cake you normally cook but quite frankly stacking the layers of a waffle cake are much easier than trying to make several cake layers the traditional way.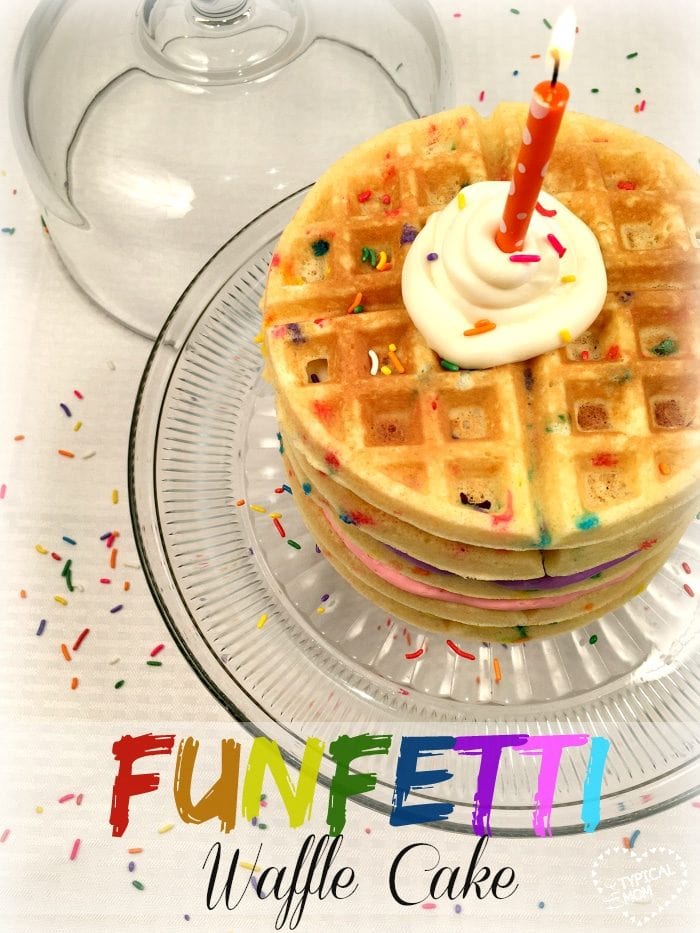 For more easy recipes and crafts please LIKE The Typical Mom on Facebook, sign up for my newsletter, and follow me on Pinterest!