We love making cute cupcakes and have a lot to share with you like these adorable monkey cupcakes that are SO easy to make and perfect for any Birthday party, both boys and girls! Here is how you make these adorable animal cupcakes.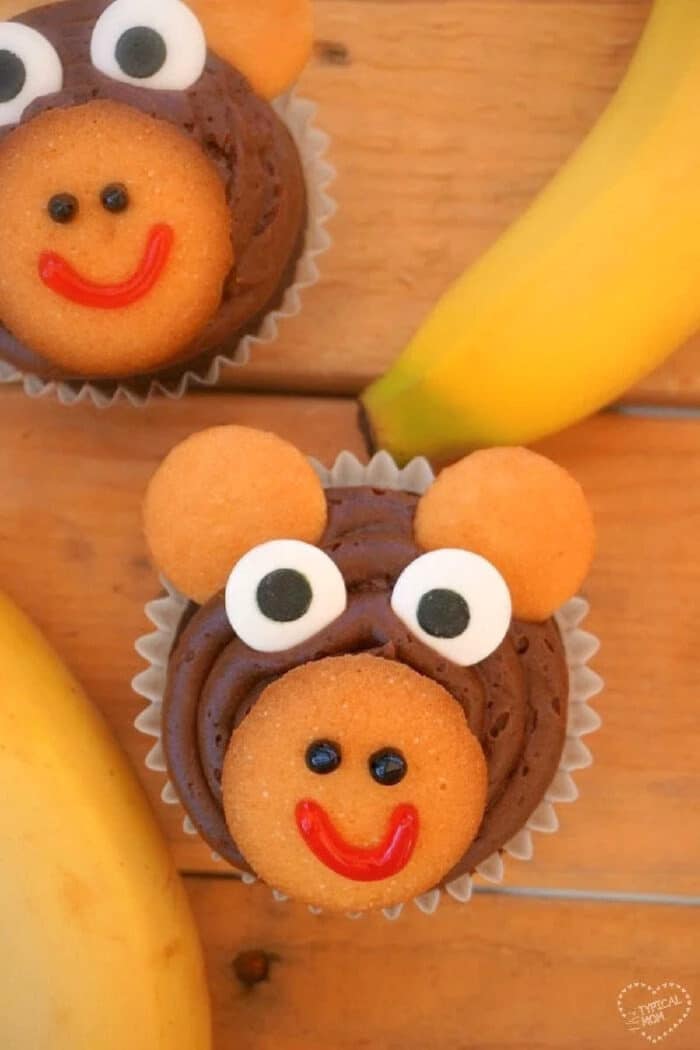 You only need a few things which we love. I use this recipe to make just 6 cupcakes here when we are doing a fun project, but if you're making a bunch for a party you will probably want to make the whole box of cake mix and make chocolate cupcakes to start with. These are really cute to make for a first Birthday party or for someone who just loves monkeys! (affiliate links present, originally published 5/16)
Monkey Cupcakes
These came about when we were just messing around in the kitchen together one weekend. My children were young and loved everything animal. We had visited the zoo earlier that week and just wanted a treat after lunchtime. Using what we had in the cupboards we just messed around to see what we could make.
You could call these easy monkey cupcakes or they could be seen as bears, they kinda' resemble both. They were a huge hit with us and if you were throwing a baby shower they would be super popular too.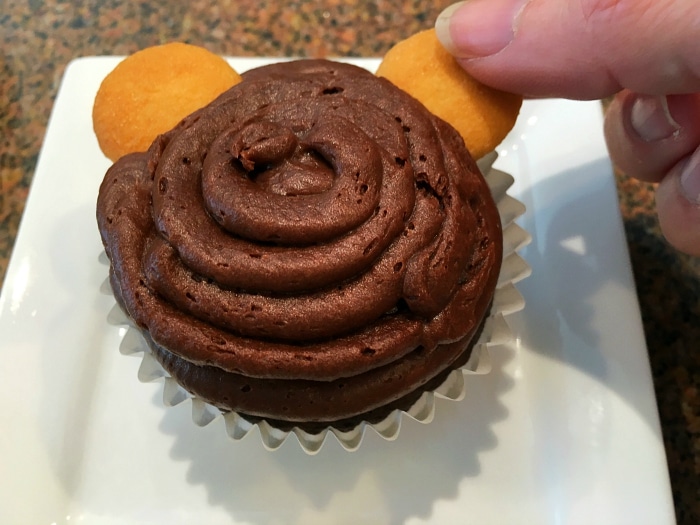 Bear Cupcakes
Just pipe chocolate frosting on top of your cupcake and use 2 mini vanilla wafers for the monkey ears. Then you will need 2 regular vanilla wafers, black gel and red gel, and large candy eyes which you can grab here.
Gorilla Cupcakes
Just use the gel to make a smiley face which will serve as the monkey nose and mouth, put in the eyes and you are done! We have found the cutest cupcakes.
Those that are NOT hard to make and just use a few ingredients that you can find in just about any store. Here's a run down of just how easy these monkey cupcakes are to make.
Animal Cupcakes
Many times you can find the candy eyes at Walmart, I just prefer to shop online and save myself a trip at all possible. 😉 They typically have a variety of different sizes but I think the really big ones really look great. You want to grab everyone's attention and big and large are in charge sorta' speak.
Time needed: 10 minutes
Monkey Cupcakes
Bake

Use cake mix or homemade batter to bake as many cupcakes as you'd like, chocolate works best colorwise.

Frost

Pipe chocolate or ganache frosting on the top all the way around. Add 2 mini Nilla wafers on to the frosted cupcake at the top for the ears.

Decorate

Pipe a red smile on a regular size vanilla wafer cookie with two dots for the nose. Can place mini chocolate chips on for the nose if you like or just use black gel. Add two edible eyeballs at the top near the ears and enjoy.
I think the photos in this post show you step by step how I made them but the video embedded will show you exactly how we made them. I suggest you watch that at the beginning so you can see what I am referring to.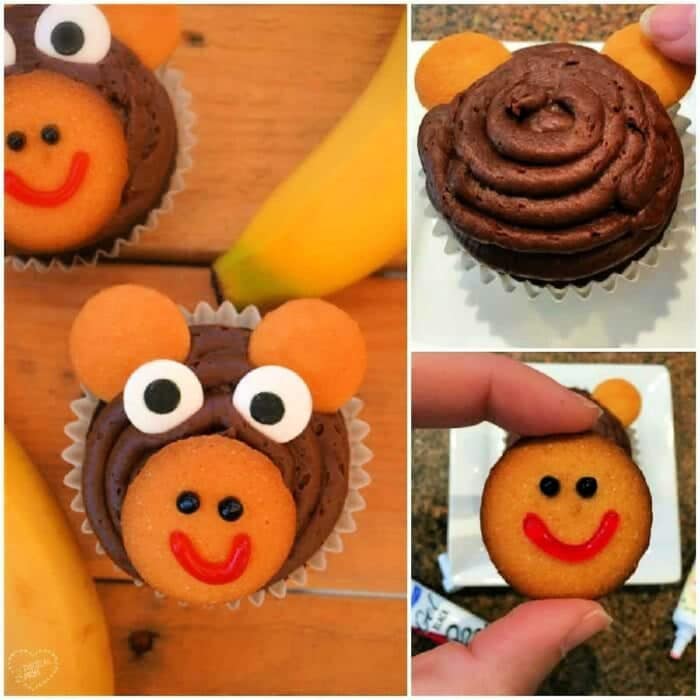 Monkey Cupcake Cake
We made these into regular sizes but you could make them even smaller which may be even cuter. This is how long to bake mini cupcakes. You would have to use mini Nillas for that to try and make that work with the difference in sizing.
If you love these cute cupcakes check out our sheep cupcakes and ladybug cupcakes, that video went crazy on Facebook with a reach of over 1 Million! These are great ways to get your children involved in the cooking process. If they haven't set foot in the kitchen yet this may get them going. Baking is not only fun but delish too.
From there go ahead and see what other animals you can come up with using items from your own pantry. If you come up with another in the process let us know below so we can try your creation!!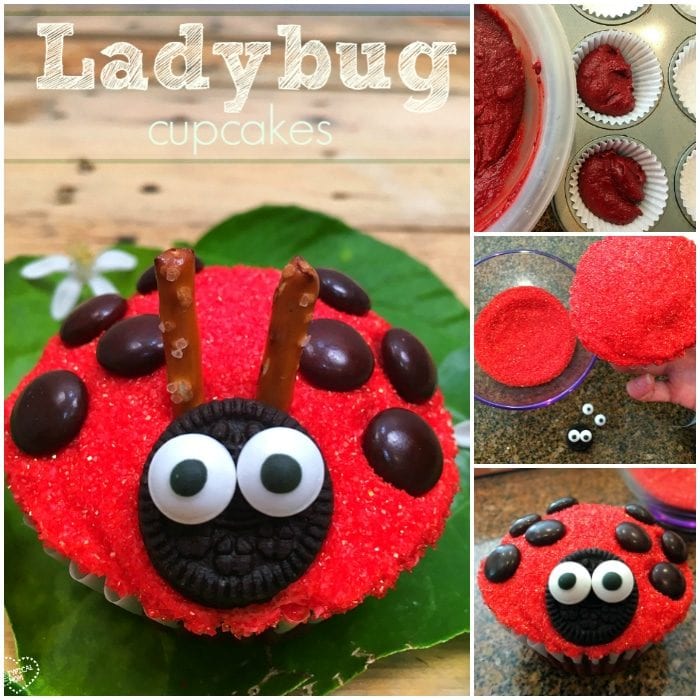 For more easy recipes and crafts please LIKE The Typical Mom on Facebook, sign up for my newsletter, and follow me on Pinterest!