Thousand Trails camping membership offers free camping in each zone in the country. RV or tent camp at thousands of places in the US for one low yearly fee.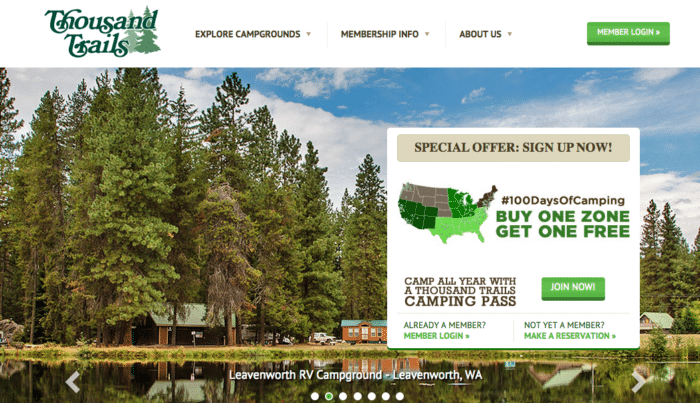 I am always looking for great deals and resources for camping. Now that Summer is right around the corner I am really digging in to find some affordable RV resorts and camp sites. I happened upon this site called Thousand Trails that does just that! (originally published 6/15)
This site provides you with a pass so you can visit multiple campground for a low cost. Their latest deal to try their site was where you got a two month pass for just $45. It's a great way to see if you want to extend your camping membership.
If you're love camping in your tent or RV Thousand Trails is a great resource.
It's broken down into different zones of the country. You choose a zone you want to frequent, and when you're a member you pay just one low yearly fee to use the sites in that area for free.
It saves you a lot of money in the long run if you are an avid camper/traveler.