Simple seafood pasta recipe using Pompeian olive oil, seafood, angel hair pasta and spices. So simple to make and delicious dish to make during the holidays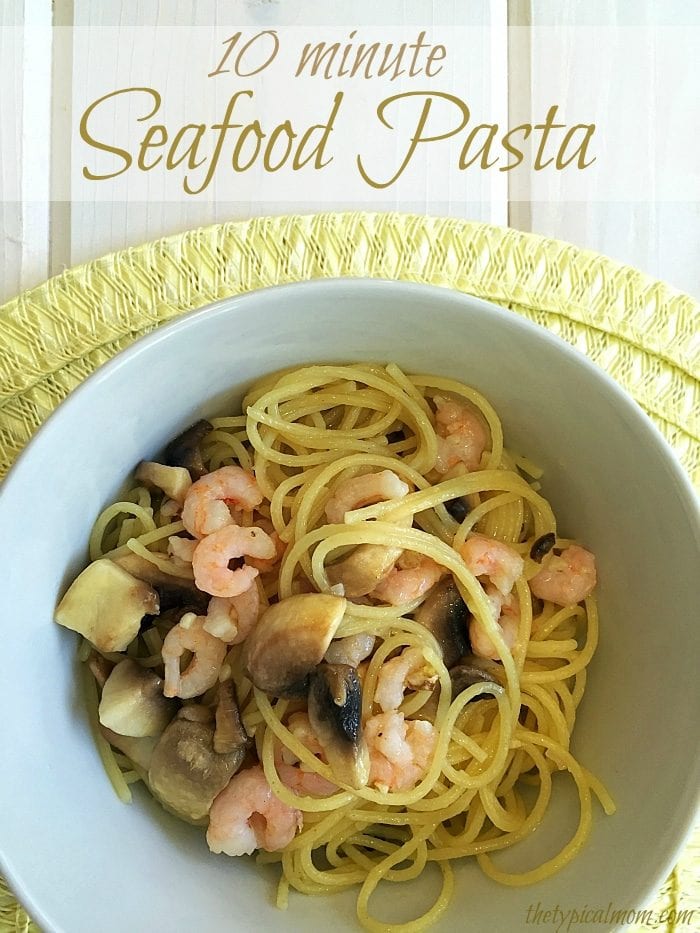 So it is the holidays, and with the holidays comes special meals! We love to cook, and we especially love simple recipes that taste delicious. Special thanks goes out to Pompeian Extra Virgin Olive Oil for sponsoring this post so I could share this simple seafood pasta recipe we make each year with you.
There aren't a lot of ingredients to our special dish, which I love. Most of them are probably in your cabinet, well minus the seafood of course. 😉 For this dish you will need the following ingredients:
Extra Virgin Olive Oil ~ I recommend Pompeian, it adds a wonderful flavor to the dish!
Angel hair pasta
1/2 lb. shrimp & scallops ~ you can add other seafood items if you like but these are easy and won't fall apart.
Half of a yellow onion ~ diced
1 tablespoon garlic ~ minced
1 tsp. oregano
parmesan & mushrooms ~ optional
First thing first you will need to shell the shrimp and cut off the tails. The size of the shrimp is really up to you but I prefer medium so they cook at the same rate as the scallops.
The medium size shrimp and scallops also soak up more of the yummy Pompeian olive oil and garlic.
Chop up a yellow onion into small pieces.
Then add your Pompeian Extra Virgin Olive Oil
Add your seafood, garlic, and oregano and simmer for a little bit until the shrimp are pink
Turn off the heat and let it set in there while your pasta is cooking
This will allow them to soak up all those yummy flavors!
You could cook our best green bean recipe to serve on the side.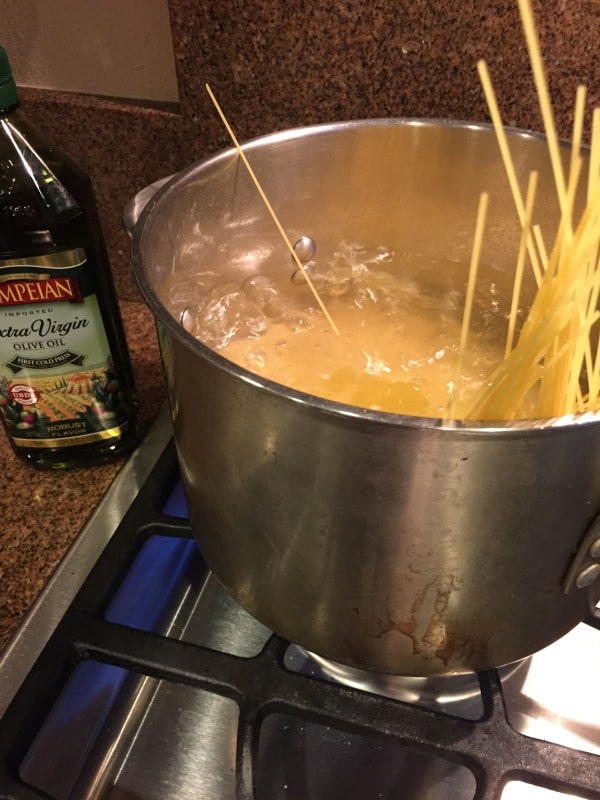 When you have put all of your seafood ingredients into your pan to simmer, start cooking your angel hair pasta. Pour a few teaspoons of olive oil into the water when it starts to boil to add extra flavor and prevent the noodles from sticking.
Angel hair is best for this dish as it is lighter and thinner which again soaks up more of the flavors.
We added some french bread slices with a side of vinegar and olive oil. Our simple seafood pasta recipe is done! So yummy and easy to do!
Combine your pasta and seafood mixture that has been simmering and soaking up all that goodness. Your simple seafood dish is complete!!
This is a great meal to serve during the holidays or when special company arrives. It is really tasty, easy to do, and is sure to impress anyone.
Every year when we make this 10 minute seafood pasta I have people ask just how we do it. This year I found a fun way to show them how, and create a little gift out of it!!
I created one by uploading my family's picture, the ingredients to this holiday meal of ours, and directions as to how it is made. It was FREE to do too.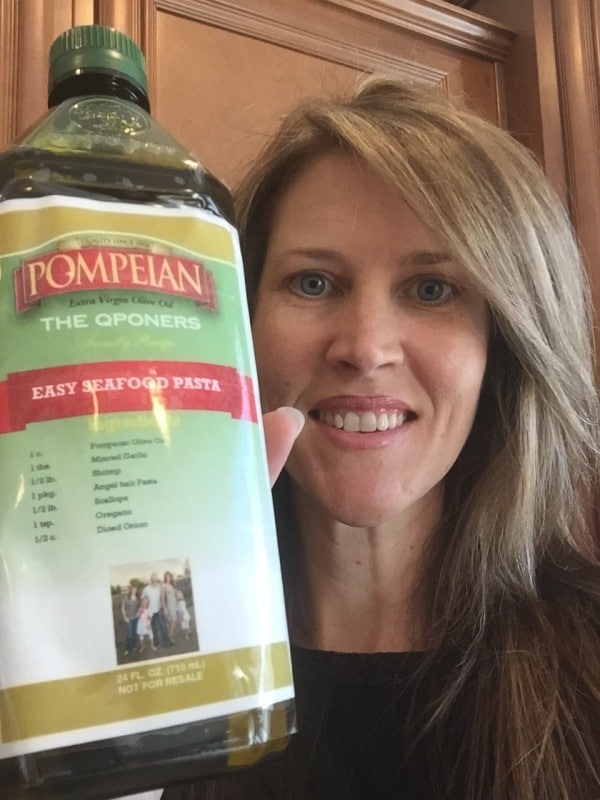 This is a sponsored post written by me on behalf of Pompeian