I don't cook a lot of things from scratch, but there are a handful of baked goods that just taste better when they are homemade. If you want to know how to make blueberry muffins at home easily, this is a great recipe to follow….and a really simple streusel to top it with too! Special thanks goes out to Fiber One for sponsoring this post so we could share how to make blueberry muffins with you.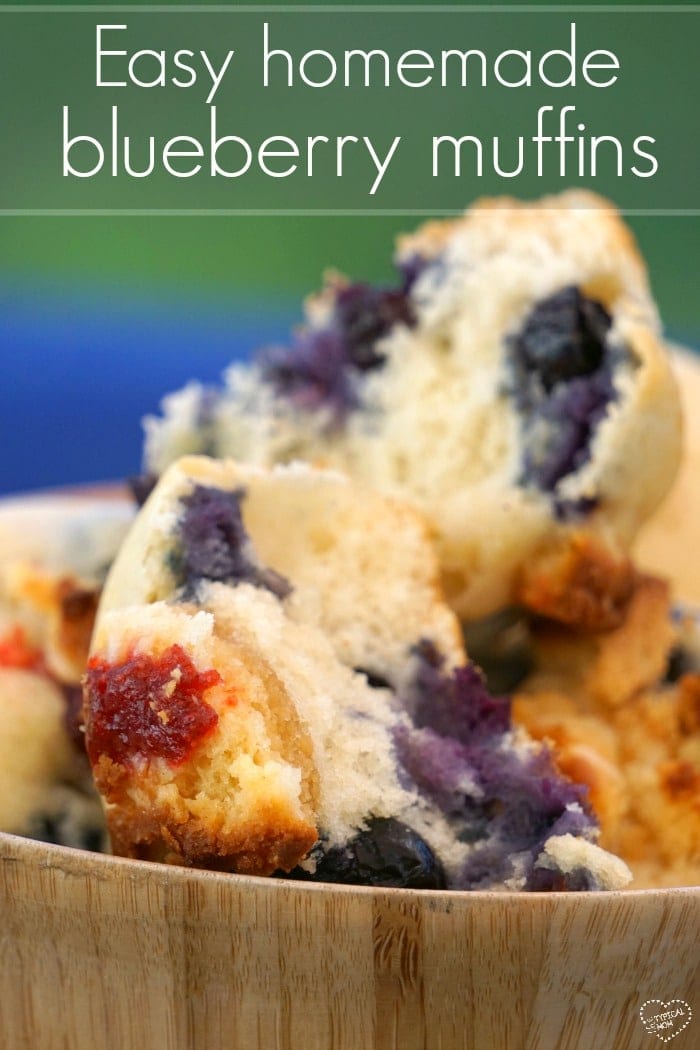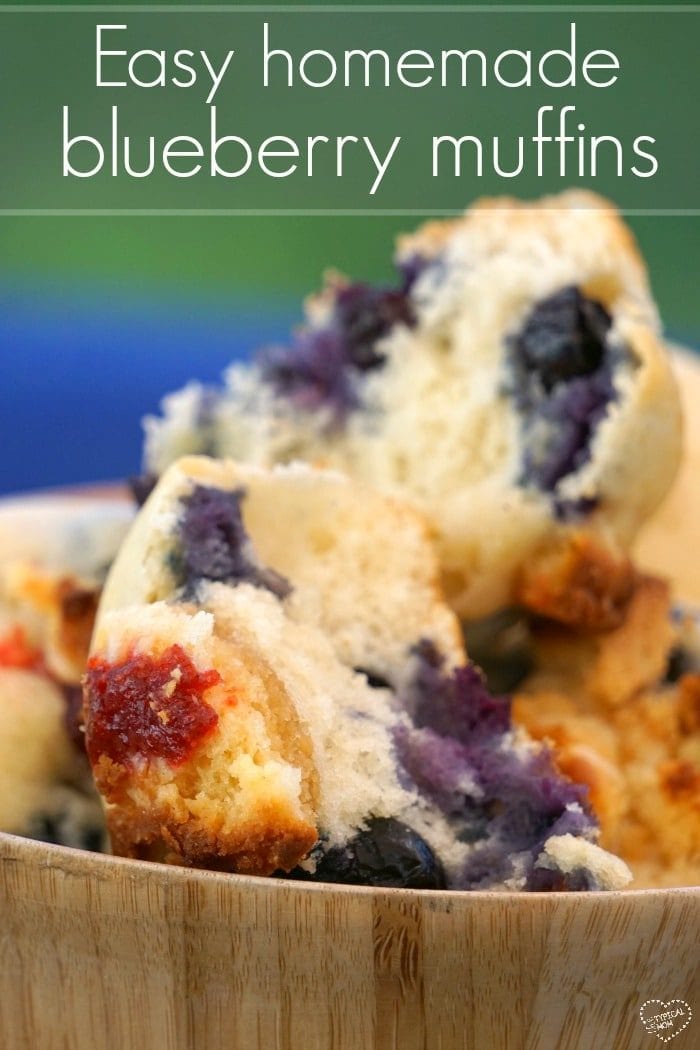 This muffin recipe is super simple and versatile too which I love. What I mean is, if you find fresh strawberries or blackberries at the store you could substitute the blueberries for those, or add a bit of each and make a mixed berry muffin too!
Of course fresh berries are always best but during the colder months you can easily use frozen fruits as well. Here's what you will need for the muffins and topping.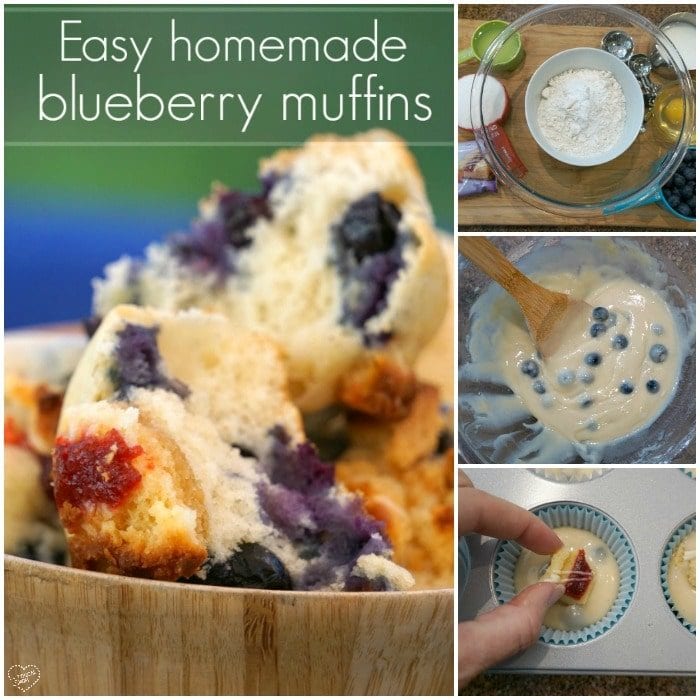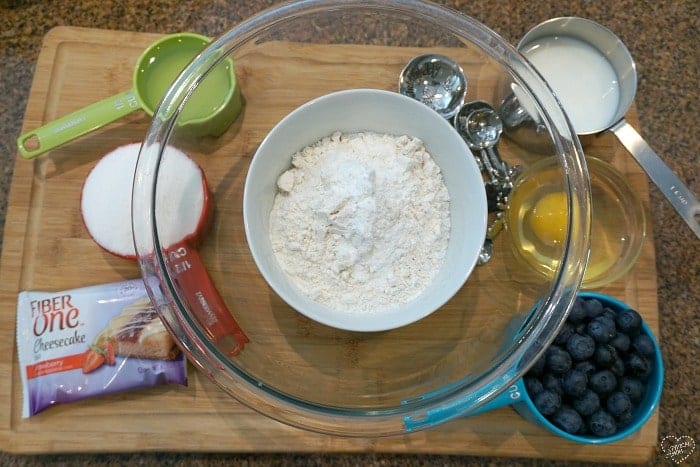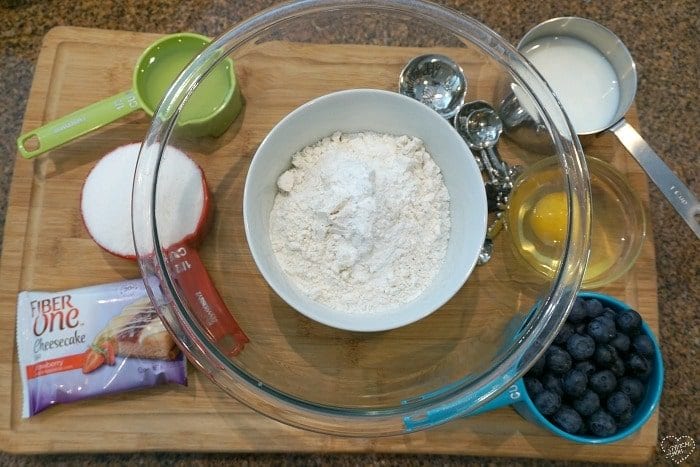 I love recipes where I have everything at my house already and I don't have to head to the store, this is one of those. If I find blueberries on sale or we visit our local blueberry picking farm (that is a fun afternoon), I make these blueberry muffins that evening with a wonderfully easy streusel like topping using Fiber One Cheesecake squares!
How to make blueberry muffins
How to make blueberry muffins
Ingredients
Instructions
Add flour and baking powder, mix. Add in all other ingredients and fold together, leave blueberries until mixture is combined well. Gently fold in fresh or frozen (defrosted) blueberries until combined. Spoon into muffin cups (with liners or spray well) about 3/4 full. Break apart Fiber One strawberry cheesecake bar and place a piece or sprinkle crushed bar on top as a streusel topping. Bake at 400 degrees for about 12 minutes.
With fresh berries and a lower amount of sugar than most muffin recipes these muffins are a bit healthier than most but don't lack in flavor that's for sure! Add the crumble on top for more texture and sweetness and they're perfect for breakfast or to serve at a brunch. Here's a quick rundown.