This is how to make chia seed pudding topped with blueberries and almond milk! With a touch of sweetness this treat is light dairy free & gluten free dessert everyone will love.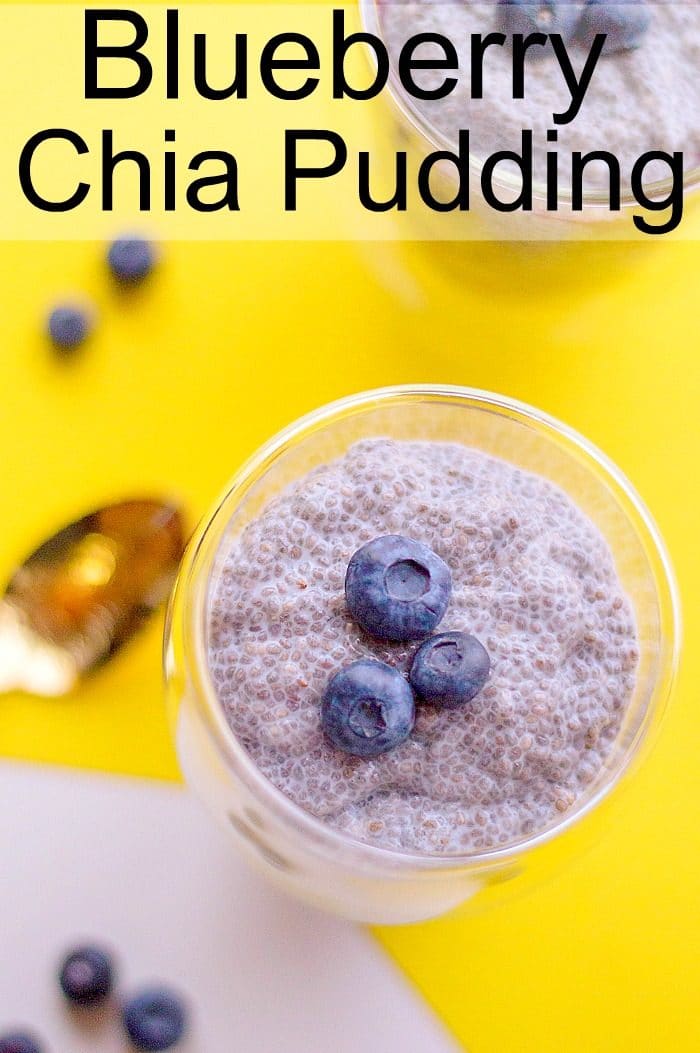 Ok so I will admit that dessert comes before dinner sometimes in my world. We love trying new treats too. So, the other day we figured out how to make chia seed pudding and it was great! This one used almond milk so it's even dairy free, but doesn't lack any flavor at all. Cashew milk could be used as well. (affiliate links present)
Chia seed pudding

recipe

It's definitely a different consistency if you're used to homemade tapioca or rice pudding, but a nice texture change. Feel free to add any fresh fruit on top, we chose blueberries for this batch.

Here's a quick peek of the process.
You can also choose your sweetener of choice. Honey was used this time but pure maple syrup would work well too.
Pudding with chia seeds
This is what you'll need to make a batch of chia pudding
Almond milk

or cashew milk
milk and sweetener could be used too

Honey
Sugar
Additional items that could be added
1/2 cup of whole / diced fresh fruit for topping
1/4 cup granola to sprinkle on top
A bit of protein powder mixed into the pudding itself
A tsp. of almond butter for the top
Mason jar for serving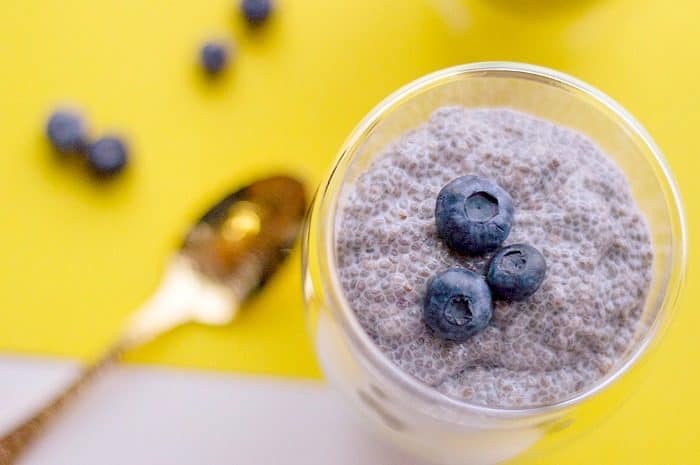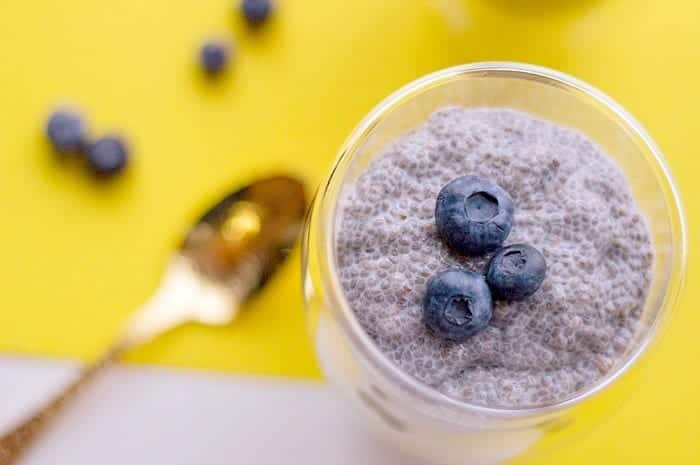 Chia Dessert
This has a pudding consistency with with the few tablespoons of chia seeds inside which is different from anything else you've tasted.
In order to make your chia seed dessert right you need to leave it in the fridge overnight. This will allow the seeds to soak up the milk and sweetness and become soft.
Cooling in the refrigerator overnight also allows it to get really chilled! This is the best way to serve and eat it. To me room temperature pudding is just a NO.
Then try these easy dessert recipes:
Print recipe and view nutrition facts below:
How to Make Chia Seed Pudding
This is how to make chia seed pudding topped with blueberries! With a touch of sweetness this treat is light dairy free dessert everyone will love.
Instructions
In a large bowl, whisk milk, chia seeds, and honey together. Cover bowl with plastic wrap and let set in fridge overnight.

In a medium-sized saucepan, heat blueberries and sugar over medium heat until they burst and become soft. Remove from heat and turn into a thick puree (with the help of a potato masher). Allow to cool.

Once the chia seed has set, start preparing your cups. Scoop your blueberry puree into your serving glass first, it will act as the base. Then fill the rest of your cup with chia seed pudding. Garnish with blueberries and enjoy!