Great Easter games for kids including a You've Been Egged neighborhood game with a free printable to use so you can start this tradition too. If you're looking for some fun Easter activities for the season here are a bunch.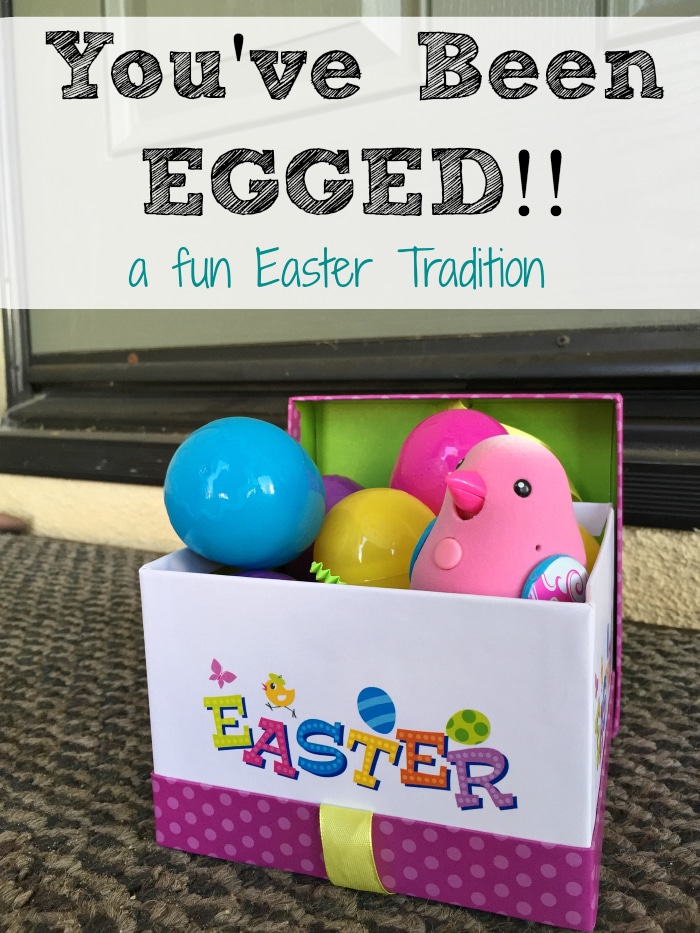 Have you played the fun game in your neighborhood around Easter time called You've been egged??!! It's added to the fun Easter games for kids each year that we started a year or so ago. If you've participated in You've been BOOed during Halloween it is very similar and it is a fun way to meet and treat the people in your neighborhood. I've created free printables for you to use and an explanation of the game below….you're gonna' love it! 😉 (originally published 2/15)
You've been EGGED is started about 2 weeks before Easter arrives. One family starts this domino effect of niceness with a little basket full of goodies like this one, a note, a sign for the neighbor they're giving it to to hang on their door, and instructions for that family to treat someone else! Here's how it goes……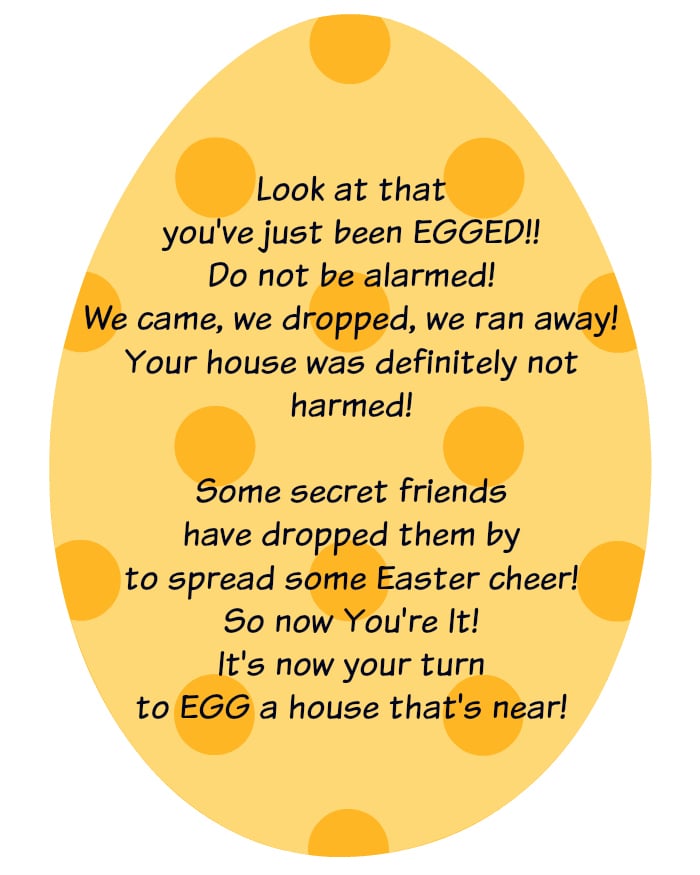 Included in your basket full of goodies is the note you see above, you can print this note right here!
This is a fun way of introducing the You've Been EGGED game to your neighbor. You can either leave a basket full of goodies like you see up above on their doorstep at night for them to find (if you knock and let them find them immediately these glow in the dark plastic eggs are fun to use, or spread the eggs on their front lawn with the notes and empty basket on their stoop (may want to write on this note that the eggs are hidden on their front lawn if you do that).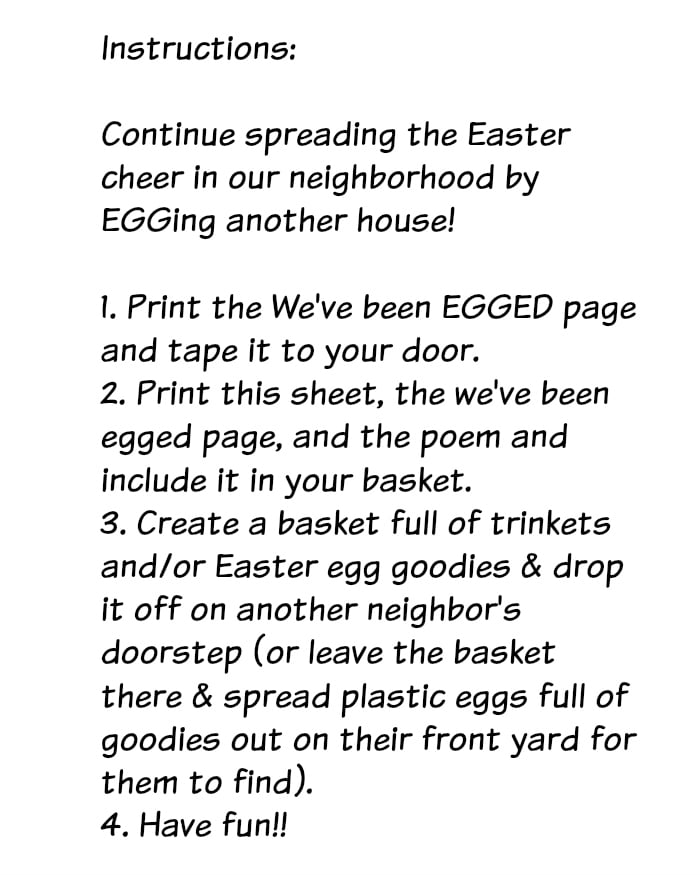 You print a copy of these instructions and include them in your basket for them so they know what to do next, and lastly print a copy of this You've Been Egged sign so they can hang it on their door telling other neighbors they have already had the pleasure of getting a treat from another neighbor!
It is fun to find little things each neighbor's children would like. Get creative like the Play doh Easter eggs here or Easter Legos if you know they have a little boy  Easy and so much fun to do.
Looking for other fun Easter games for kids and activities for the day?
For more easy recipes, tips and free printables please LIKE The Typical Mom on Facebook and follow me on Pinterest! You can also sign up for my free weekly newsletter which is packed with goodies I know you'll love. 😉