Here are a bunch of fun Easter activities for children you can include in their basket that all ages can enjoy! Free Easter printables, coloring sheets, games, a word search, and simple crafts that will make your Spring holiday fun. With these and your favorite candy in their basket you'll surely make them smile.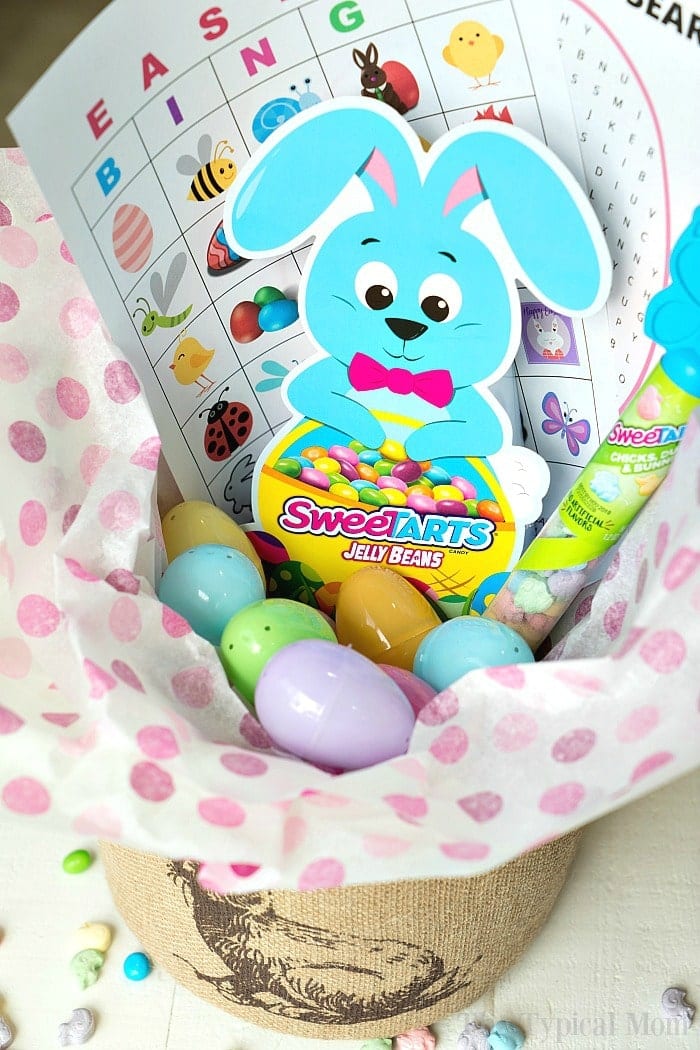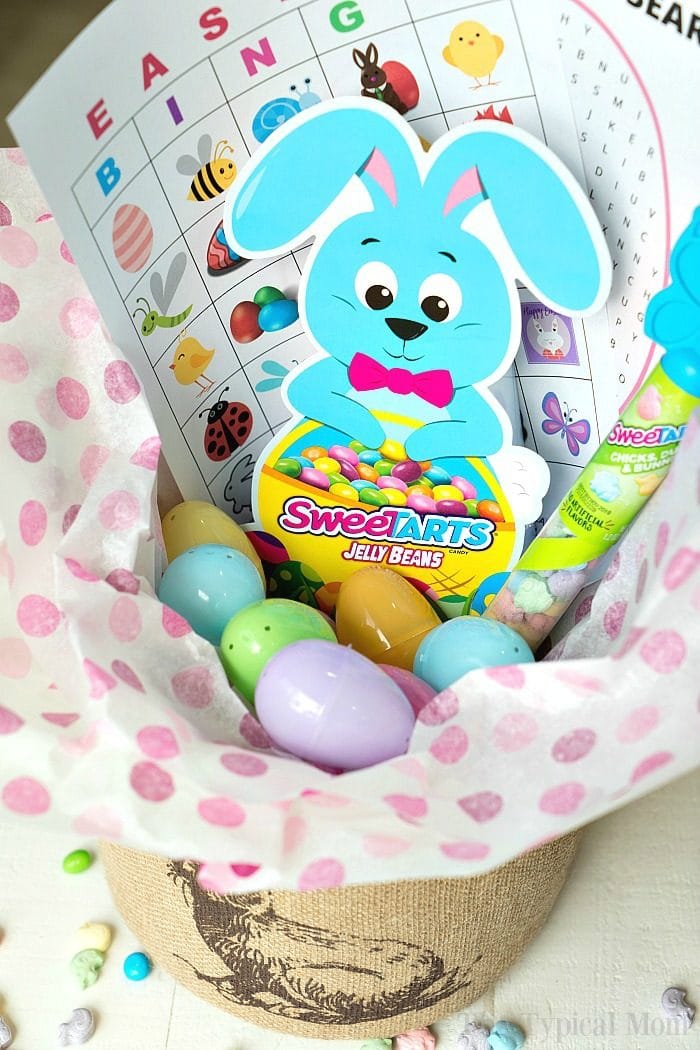 It's that time again!! Time to find some fun Easter activities for children that they can enjoy all day long on that special day. I love creating Easter baskets for my 3 girls. Even my oldest who is 17 expects and enjoys finding hers in the morning…I don't think you can ever be too old for treats and games. 😉 Each year I like to include their favorite sweets and crafts we can do together, this year is no different. Special thanks goes out to SweetTARTS for sponsoring this post so I could share our favorite Spring activities for kids with you this yea
What do you think about the basket I put together this year??!!
I love finding cute but reusable baskets like this one that can be later used as a bin for treasures in their room. Then I move on to including their favorite treats and this year SweeTARTS has these adorable tubes filled with the flavors we love from them in the past but in adorable shapes and in a cute container. You've gotta' check out the SweeTARTS Chicks, Ducks, and Bunnies Toppers!
Tell me this game brings back memories of your childhood. 😉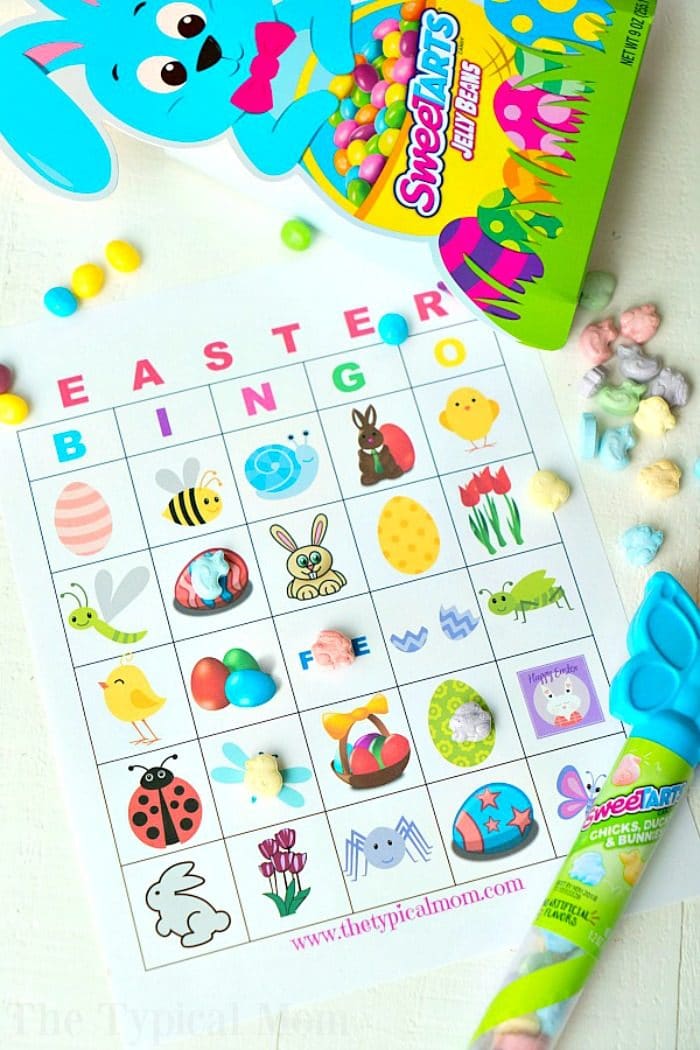 So…after the excitement of opening all goodies in their Easter basket, it's time for playing with the fun Easter activities for children included inside! The SweeTARTS jelly beans and SweeTARTS Chicks, Ducks, and Bunnies Toppers are not only delicious (and free from artificial flavors) but they are an important part of the first fun game you can all play together!
Include a different printable Easter Bingo page in each child's basket and then sit down and play together.
Mom…all you have to do is cut one sheet up into squares and pull that picture out of a hat and either call it out, or for young children show them the picture so they can see if they have it on their Bingo card and mark it off with either a SweetTarts jelly bean, chick, duck, or bunny candy!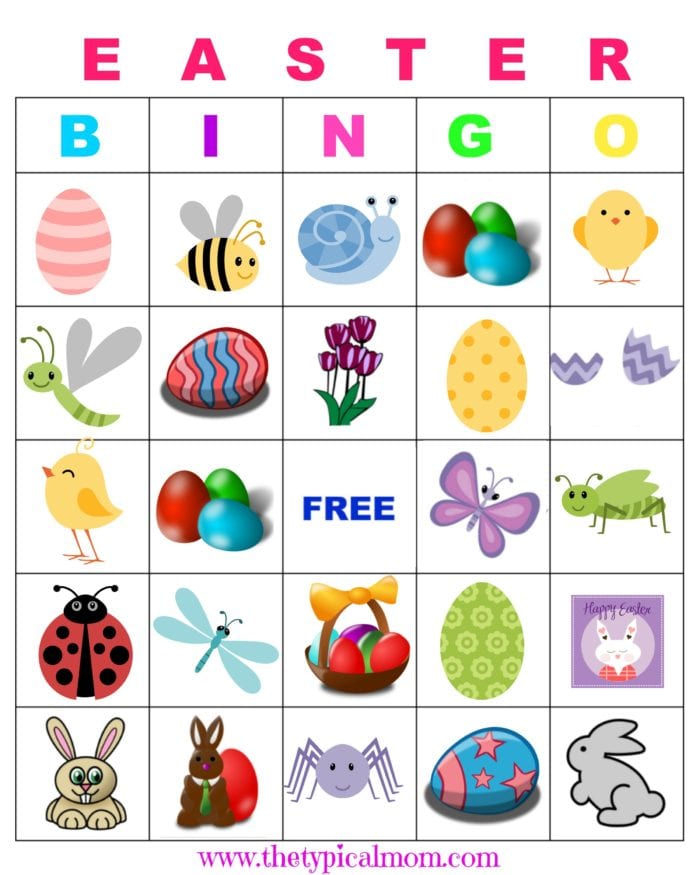 When you're done with that fun Spring time activity it is on to the next, check out how to make homemade play putty!
You can make a batch the night before and stick some in the plastic eggs. Then include small cookie cutters, plastic knives, and maybe a small plastic cutting board and have fun with it! Save a newspaper and show them how the image transfers from the page to their putty, or for added fun allow them to draw a picture with markers on a paper and show them how it "magically" transfers to their putty too when they press down on it!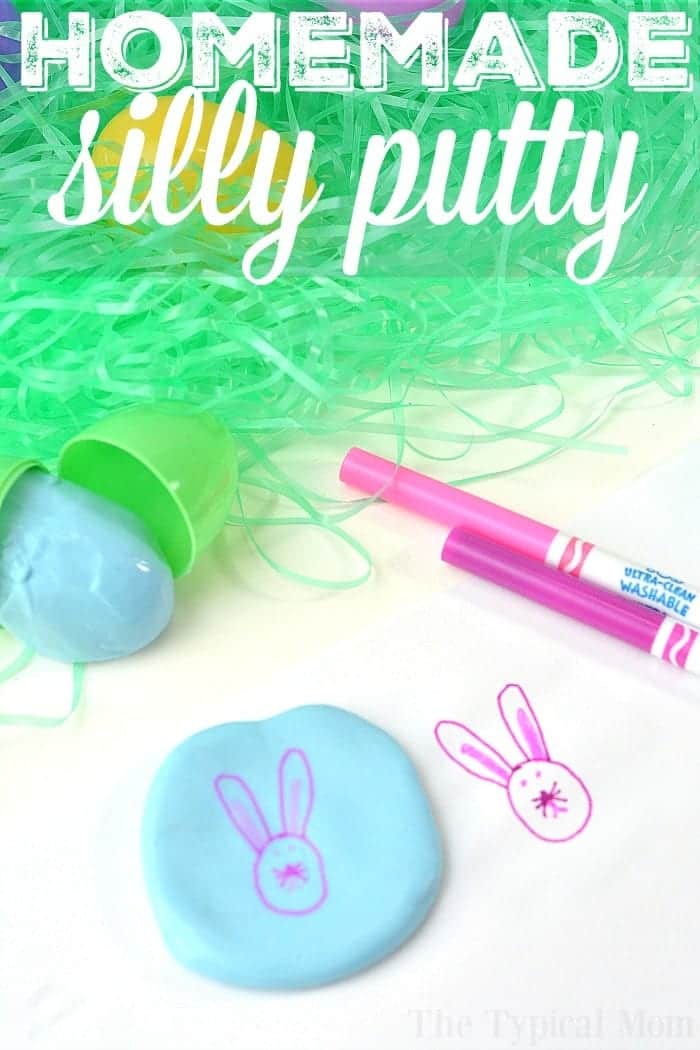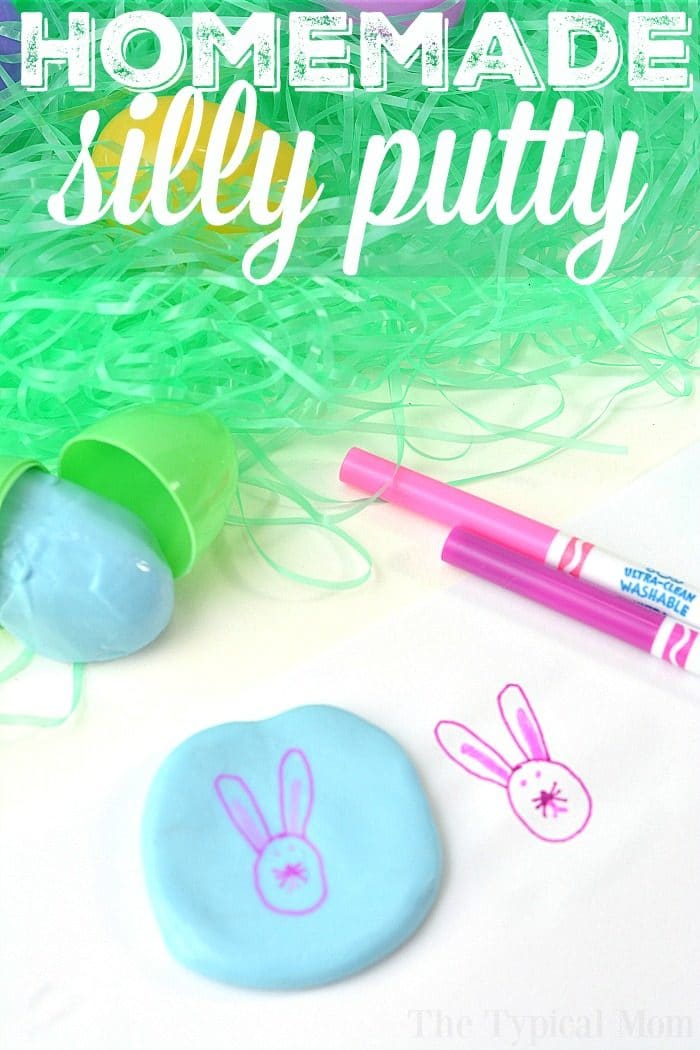 Inside each child's Easter basket you can also include an Easter Word Search and they can have a race to see who can find all the words first.
Include a yellow marker inside their basket so they can use it as a highlighter when they are finding each word. Have them put a SweeTARTS jelly bean over the words at the bottom as they find them so they know how many they have left to find….then they can eat their treats when they're all done!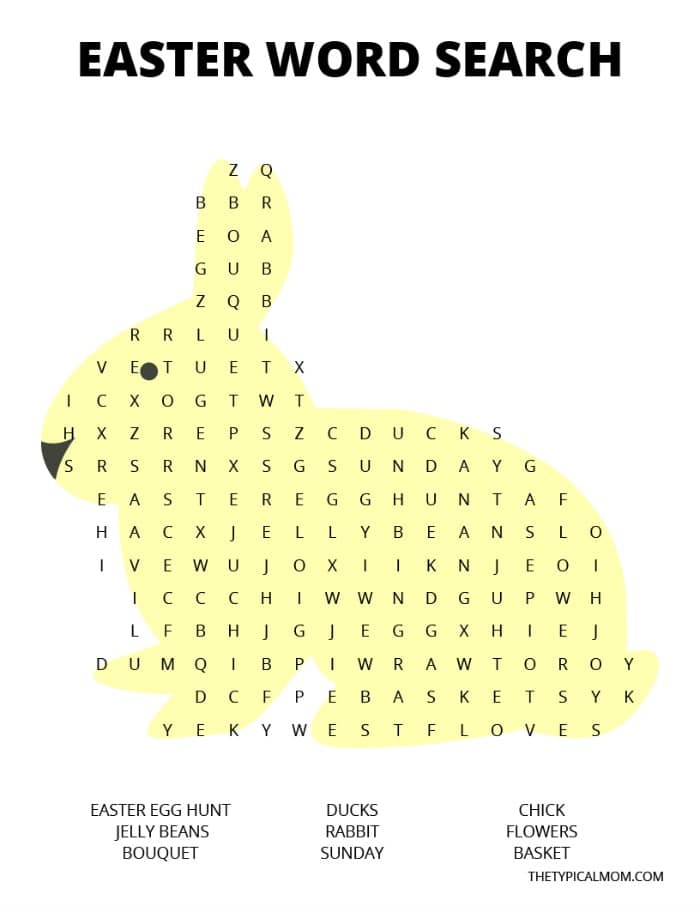 There really are so many fun Easter Activities for children beyond dyeing eggs (though that is fun too), here are a few more we enjoy:
You can definitely fill the day with the ones I shared above and the simple Spring crafts below too. Whether you spend the holiday as a family or have your entire family over there are really fun things you can do together to make your holiday special. We hope you have found some ideas here your kids will enjoy.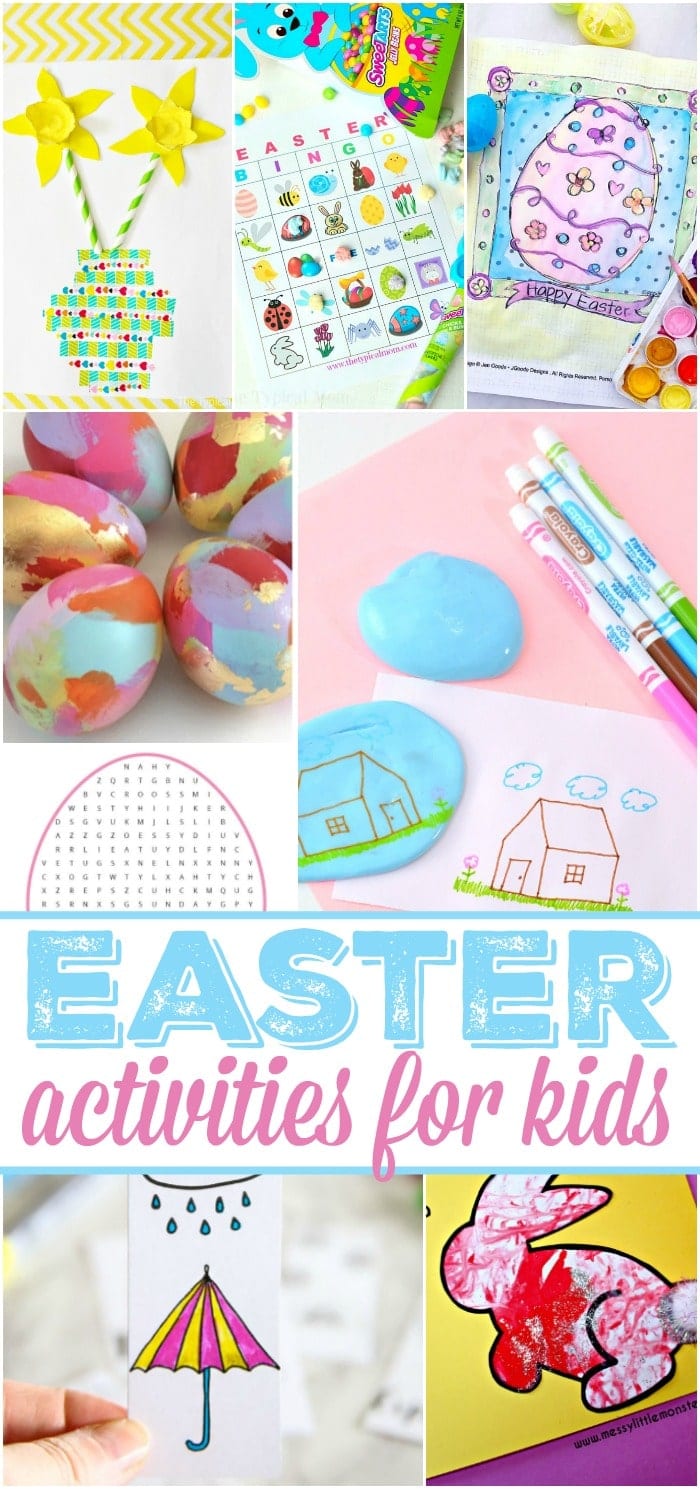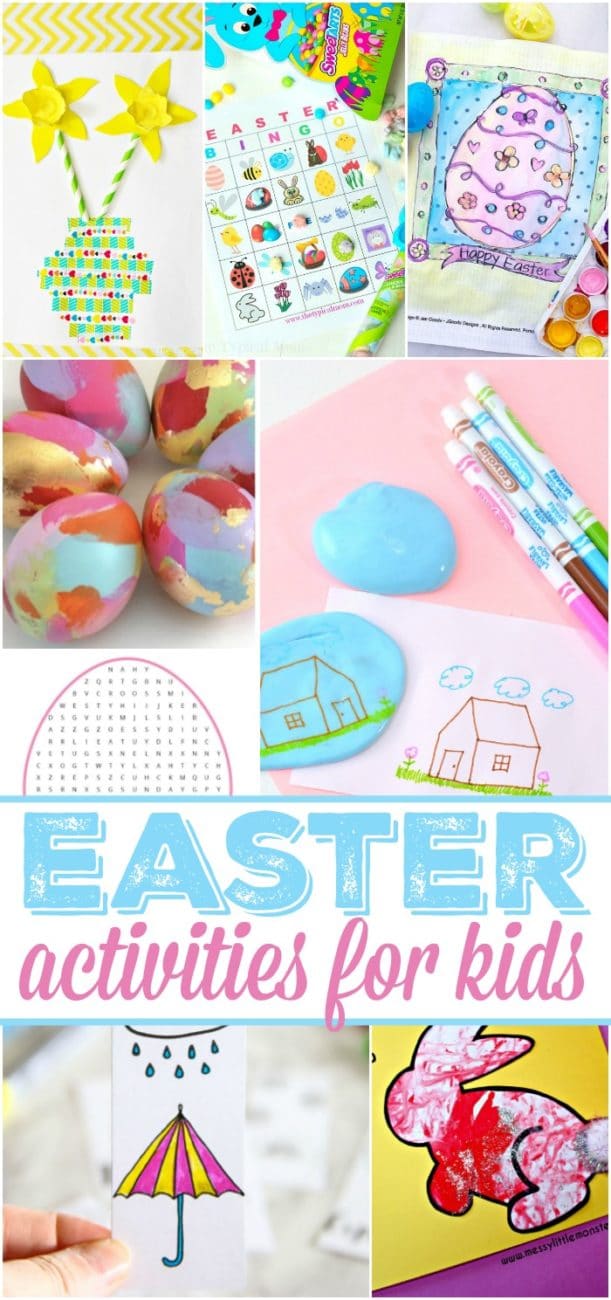 What are some other Easter activities for children your little ones enjoy??
This is a sponsored conversation written by me on behalf of SweeTARTS. The opinions and text are all mine.