If you're looking for a cute but easy Easter garland decoration these yarn chicks are the best! Using just a few items from the store you can do it yourself with your kids or students in the classroom. It's a cheap way to decorate your mantle for Spring time. If you loved our burlap garland you can decorate it for the holidays this way.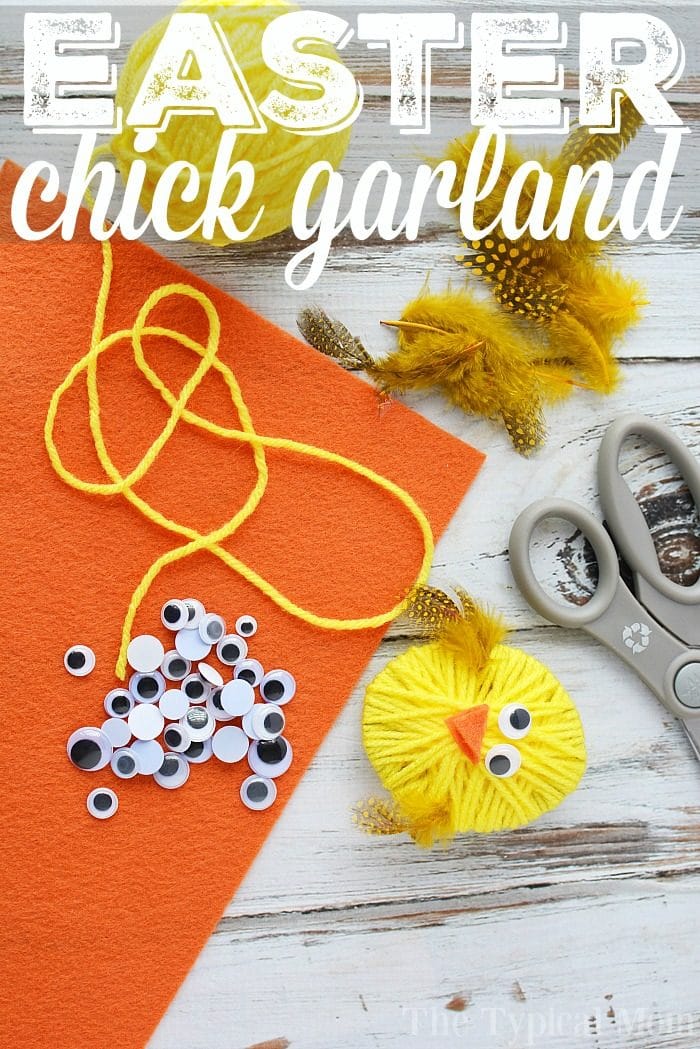 If you love to decorate for Spring you might be looking for an easy Easter garland decoration you can make that isn't too expensive or complicated. These yarn chicks are adorable but don't take a lot of skill to make which is great for kids or you if you have a limited amount of time. (originally published 2/18, affiliate links present)
Easter Garland
With some feathers and felt you too can put this on your mantel during the holidays too. Save it to use year after year like we do with our others we have made throughout the year.
If you're a Girl Scout leader this is a fun craft to do with them as well as it isn't expensive at all and simple enough for smaller hands to do. Easter is a fun time to decorate and hopefully this Spring garland is just what you were looking for. 😉
Here is a picture of the general steps you will take. Of course there will be variations in feathers so they may look a bit different, and you can choose what size and style google eyes you want to use too.
Twine was used to string all of these chicks together but you could use ribbon as well if that is what you had or all you could find at the store.
Easter garland decoration
How do you make Easter garland
We will explain the steps and items you will need right here. You can skip the eyes, beaks and feathers and keep it as Easter egg garland instead if you wanted.
Cardboard – you can use an empty cereal box, cut open and trace an oval(s) on that
Oval shaped cookie cutter – if you want to be exact about your tracing
Scissors
Yellow yarn
Hot glue gun – you'll need to help them with this, here's a cheap one
Jute twine – or ribbon
Orange felt
Google eyes
Feathers – Guinea Plumes is what these are
Directions:
Easter Egg Garland
Trace an egg shape onto the cardboard and cut out
Wrap yellow yarn around the cardboard, every which way until it is completely covered, tuck the end into the back of the yarn
Use a hot glue gun to glue eyes on
Cut out a small piece of orange felt in a diamond shape, folded in half, for beak
Tuck two feathers into the yearn, one on each side
Make as many as you like
Measure your twine to go across your mantel + 6″ longer
Add a slip knot to each end
Glue chicks on to the twine with hot glue gun
Hang
If you're looking for other fun Spring time activities here are a few more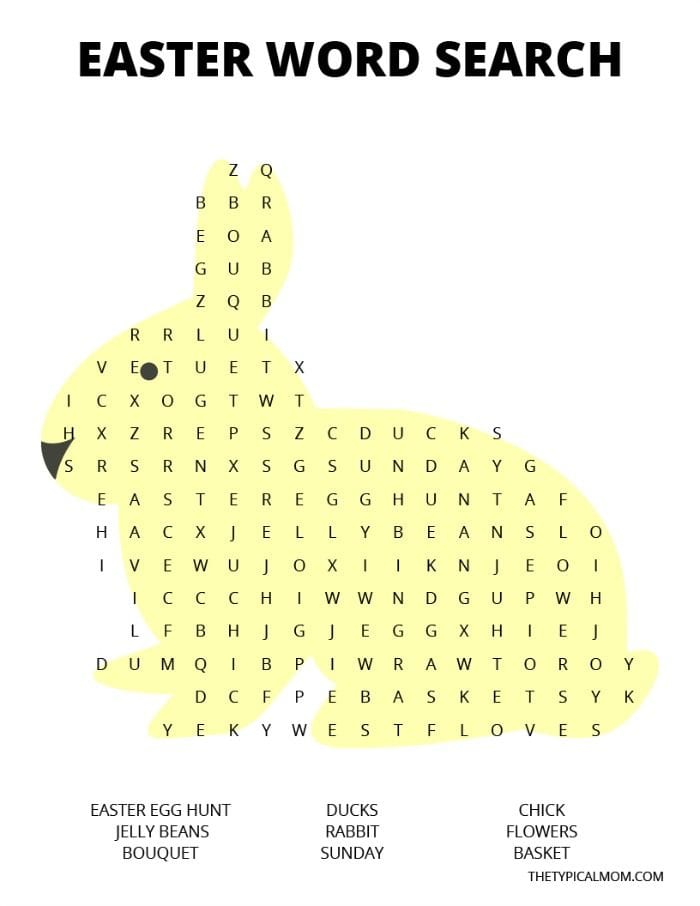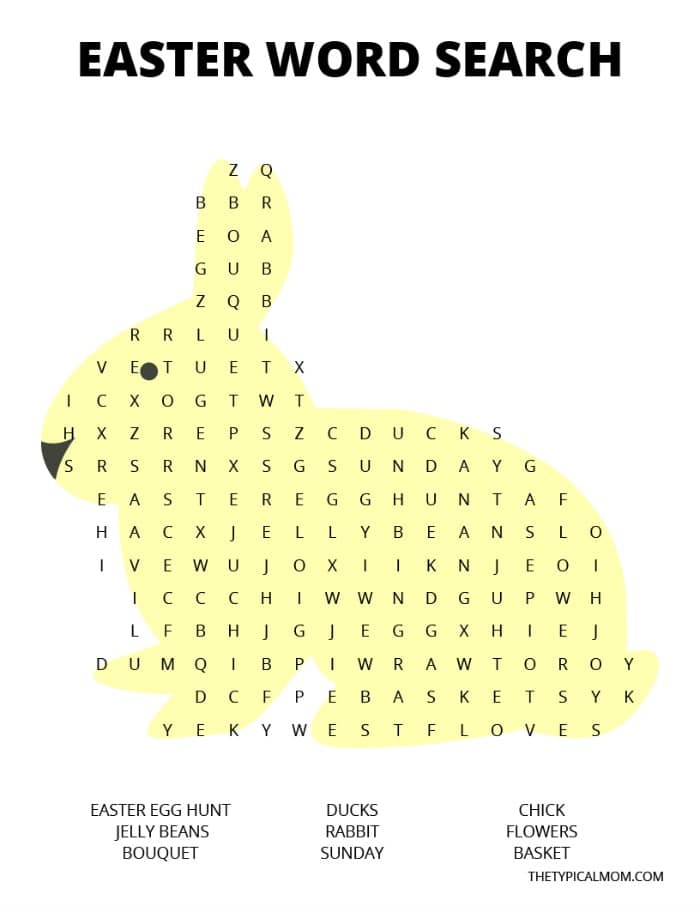 Cheap Easter Decoration
Do you have other Easter garland decoration ideas you've made that people rave about?? We'd love to see them! Simple crafts during the holidays are the best. Let us know what occasion you made this for and what yours looks like!
Want to see a few of my favorite things that I am totally obsessed with?? Take a peek and see how many you might already have…twinsies!
Looking for more easy family recipes and tips? LIKE The Typical Mom Facebook page?
Then sign up for my free newsletter, and follow me on Pinterest! 😉
***** If you LOVED this recipe give it 5 Stars below and let everyone know what you thought about it. 😉