I'm a really busy mom who doesn't have a lot of time to do much of anything, but at 40 something, I always want to look my best! Here is my 5-minute beauty routine that works great, is affordable, and has kept my skin looking great.
This. Is. Me. No makeup, no hair dryer used, and a flat iron hasn't hit my head in the past 24 hours. No, I am not a beauty queen by any means, but at 41 I think I'm doing alright. 😉 If you knew me in High School you'd be shocked because my skin was dry, constantly broken out, and my hair was stick straight! I don't know what happens when you age, and when you hit the big 4-0, but things definitely changed for me. Lemme give you a peek at my 5-minute beauty routine that has made a big difference in my complexion! Special thanks goes out to Olay for sponsoring this post so I could share my secrets with you.
Olay Daily Facials Review
I have 3 girls and work full time. Needless to say, I do not have much more than 5 minutes in the morning and evening to reset my skin and do my best to "pretty up" = take care of my skin.
For someone who has had really dry sensitive skin all my life I will tell you there is a huge difference in my complexion when I do take the time to cleanse and moisturize daily and when I don't it is noticeable (not in a good way). Ugggg.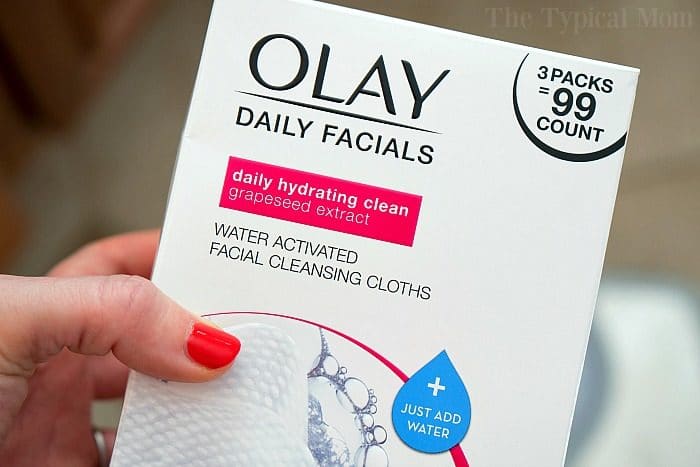 Not only is it important to have an easy, consistent way to take care of my skin, but I want it to be affordable too.
5 minute beauty routine
First, I love things that I can take with me when we travel (which is often). These Olay Daily Facials is a 5-in-1 cleansing cloth that not only cleans your skin but hydrates as well. Now they come with Grapseed extract too!
So….when I travel or when we go on one of our many road trips I can put a few in my makeup bag and with just a little water they are activated. I wipe my face clean and I am on to the next step! Another thing is you can buy them in bulk at Sam's Club which will save you some money and you'll have a spare box in the cupboard to use when you run out.
It's the perfect beauty product for us on the go.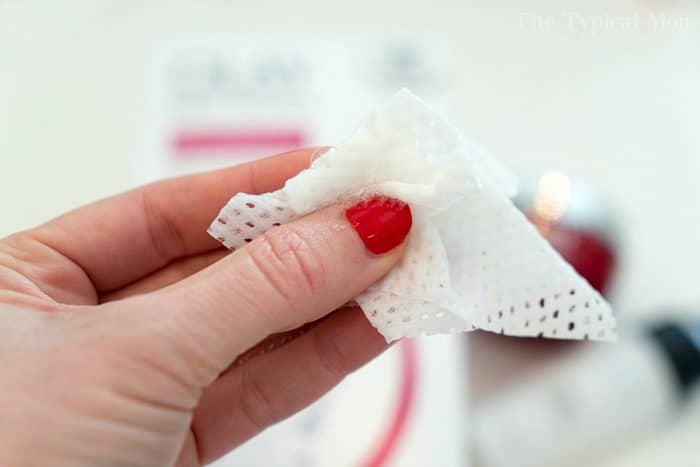 On to Olay Regenerist Micro Sculpting Cream. I shared my experience using this for 28 days and it really did make my face quite smooth…which I love.
It also instantly plumps and lifts surface cells which helped the lines around my eyes and around my mouth. I use this daily in the morning and night after washing with the cleansing cloths above…literally these two only take me maybe 3 minutes to do.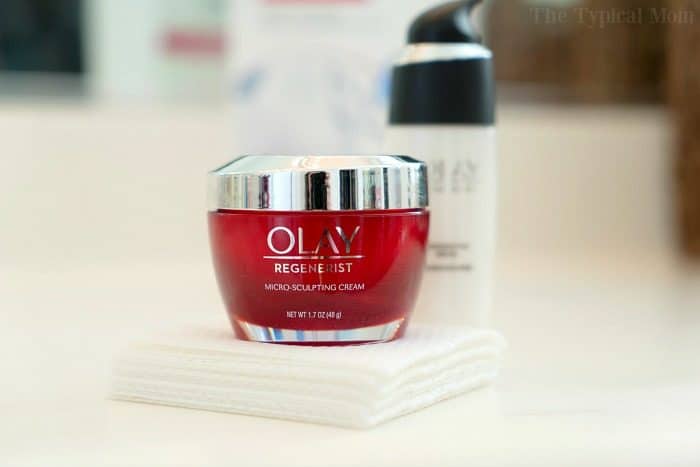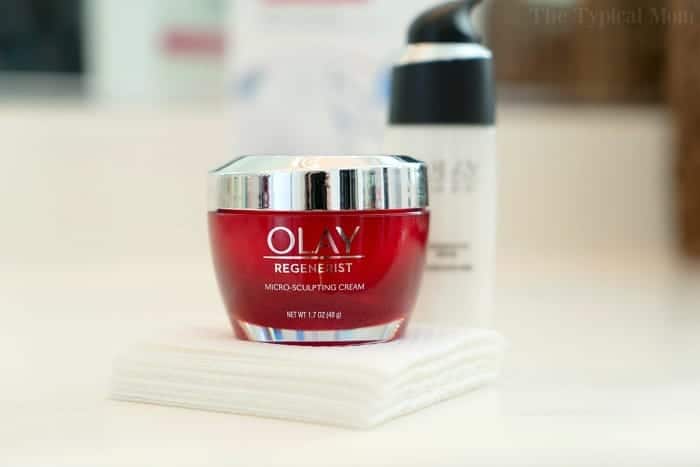 Olay Regenerist Review
Last step: Olay Regenerist Regenerating Serum. This is a creamy light gel face moisturizing layer that has anti-aging ingredients!! Hello…thank you!
It's goal is to give you visibly smoother skin starting day 1. I have incorporated it into my routine for a few days now and must say that I do see a difference in the way it feels. I normally have skin that is quite dry to the touch and not super soft. This step seemed to bring a smoother feel to my cheeks and forehead, love.
I will tell you that I am not someone who wears makeup every day, some powder in the morning if I have the time. So…I really need products that don't take a lot of time to go through the whole routine in the morning and at night.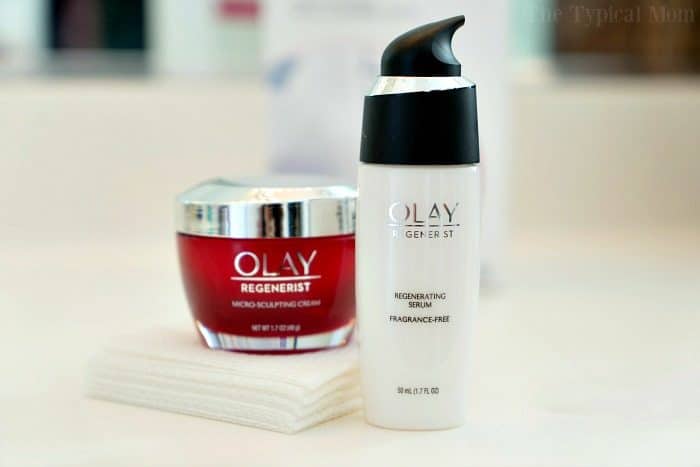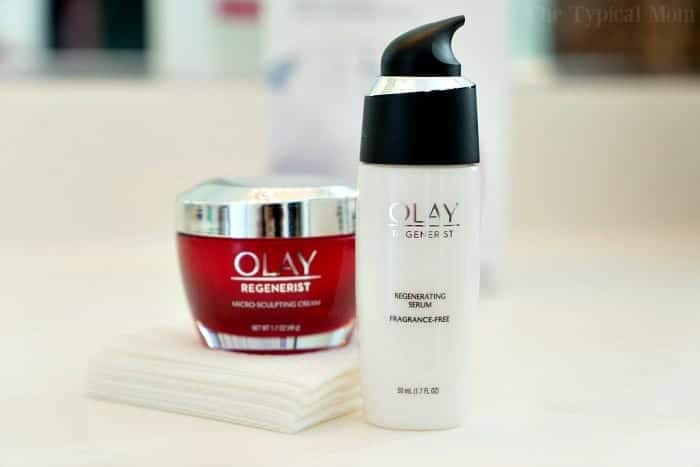 Micro Sculpting Cream
I literally have enough patience and time for a 5-minute beauty routine and that is it! With that said I want to maintain all the youthfulness I can because quite frankly I don't feel almost 42 and I don't want to look that "old" either if at all possible.
If you want to try the Olay trio too you can take advantage of the following deals now too!
Daily Facials: Buy 2 Save $5 off your purchase at Sam's Club
Micro Sculpting Cream: $8 off your purchase at Sam's Club
Simple solutions, easy routines, that is my style! Simple solutions, easy routines, that is my style! You can get your products here This is a sponsored conversation written by me on behalf of Olay. The opinions and text are all mine.