This cobbler dessert in a mug is fantastic! Tastes like blueberry or strawberry cobbler and just takes less than 2 minutes to make this dessert for one.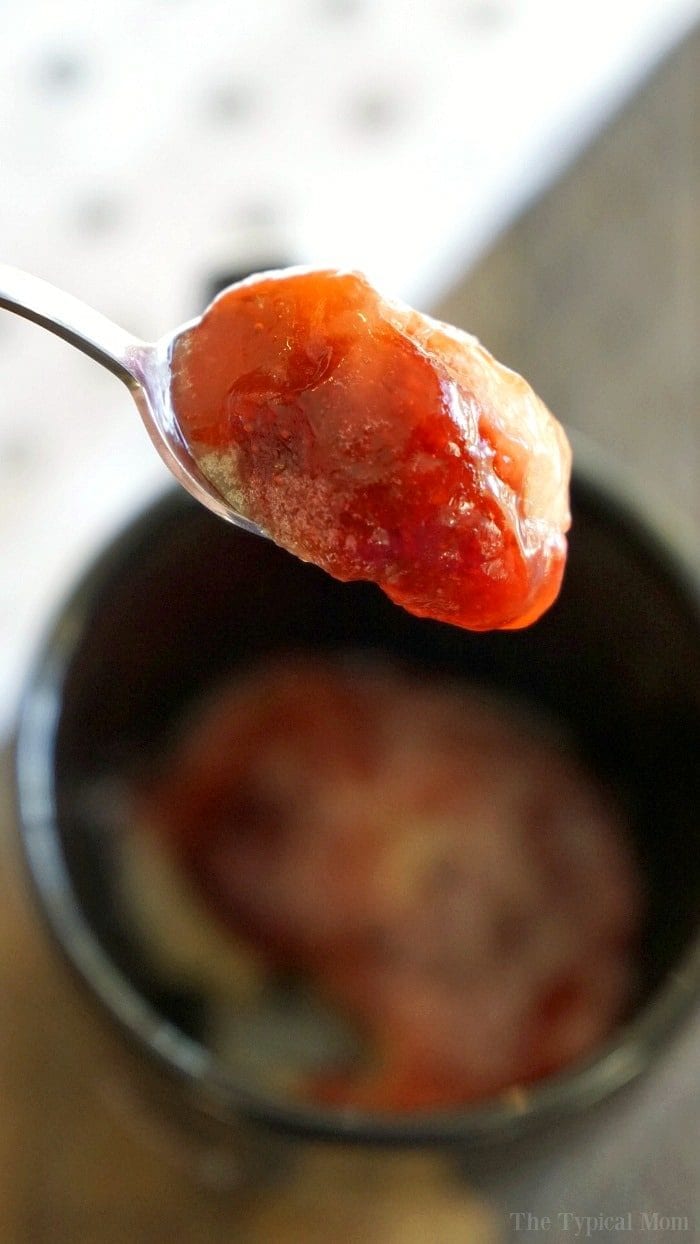 I made a chocolate chip cookie in a mug the other week and it was such a hit I decided to continue to create another yummy dessert in a mug, this is what I came up with! I like to call it either a dump cake in a mug or to me it tastes like a bite of fruit cobbler. Many times I just want a sweet bite of something but definitely don't have the time or energy to bake a whole dish (nor do I need more than a few bites), so this easy dump cake in a mug is just right…and you could use blueberry too!
Ok so I've made crockpot dump cake before and it turned out pretty yummy. It's kind of like a cobbler idea with pie filling, any kind, and cake mix.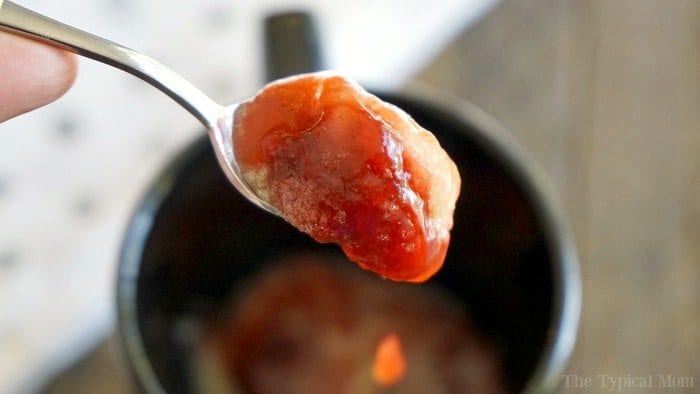 When you want something sweet but don't want to put in a lot of effort it is kinda' a win win. Just 3 ingredients and you can have a warm feel good dessert in a mug if you are looking for something sweet that is made just for one!
We have made it with blueberry and strawberry pie filling and both are good but the strawberry is just great! If you only make one just put a piece of press and seal wrap on the top and put the rest of the can in the fridge so you can have another on a different night. When we make this for dessert it is a good size to make all 5 of us one.
If you love easy mug recipes we have more here that I know you'll love.
Dessert in a mug
Dessert in a Mug
Ingredients
1

tbsp

. butter

3

tbsp

. vanilla cake mix

2

heaping tbsp. pie filling

strawberry is fantastic
Instructions
Melt butter in mug. Then add cake mix and stir until well mixed. Spoon 2 heaping tbsp. of pie filling on top and microwave for 1 minute 20 seconds. Let it sit for 30 seconds at least to continue to cook. Done. If you like a bit drier you can do 10 more seconds or add another 1/2 tsp. cake mix, but this is the way to go. It will not look done when you take it out, let it sit for 30 seconds to finish cooking.
For more easy recipes, tips and free printables please LIKE The Typical Mom on Facebook and follow me on Pinterest! You can also sign up for my free weekly newsletter which is packed with goodies I know you'll love. 😉