I've always wanted to make a cheesy garlic pull apart bread and now was that time! We were having chili for dinner and I thought that would be a perfect side so I mixed a little of this and a lot of that (there's never too much cheese) and came up with a  REALLY delicious cheesy garlic bread recipe. Here's how you make it.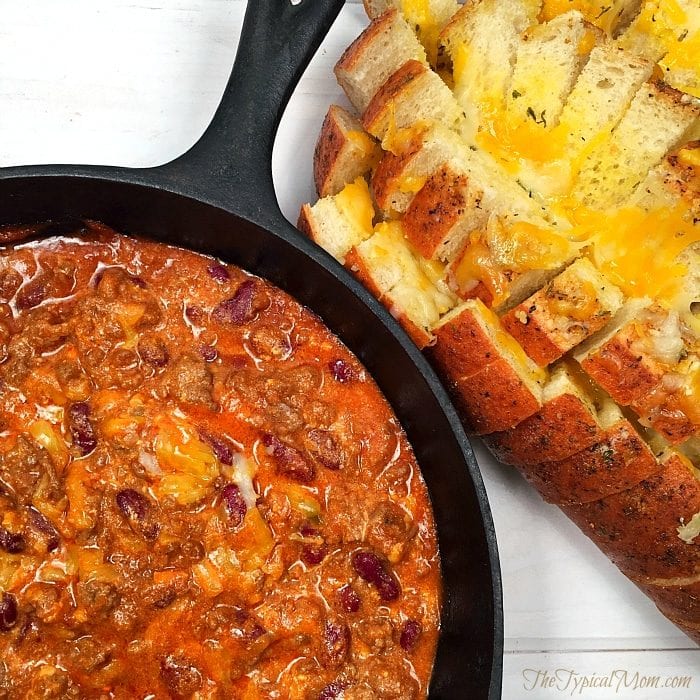 No this isn't our crockpot chili, it's actually my cheesy chili dip recipe that's seriously to die for and you have to try that too! Ok back to the cheesy garlic pull apart bread, it's actually really easy to do (but then again all of my recipes are).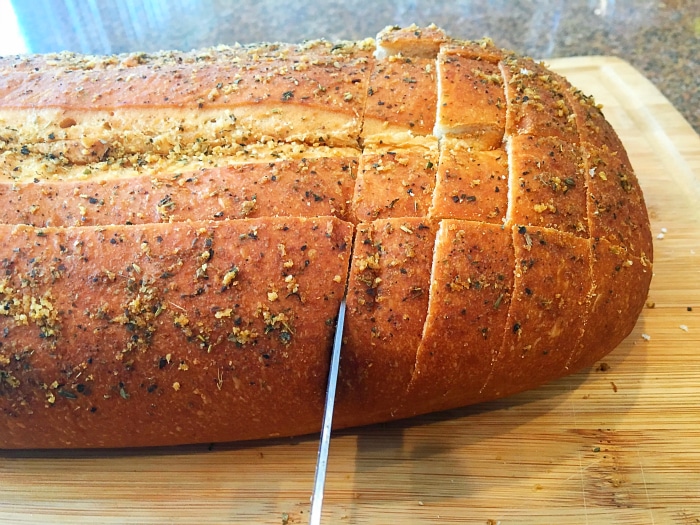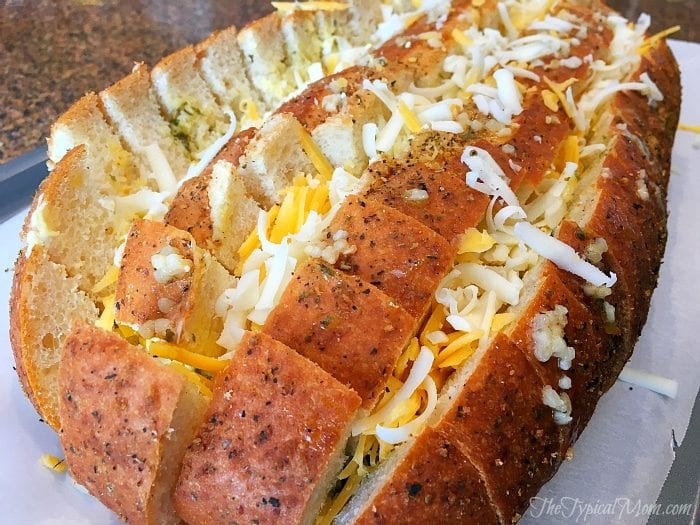 First you are going to cut the loaf of bread. I buy one that already has some Italian spices on the outside, but plain is fine. Cut it in 3 or 4 the long way, and then across so it criss crosses down the length of the bread but not all the way through. Leave the bread attached at the bottom. Now melt about 1 stick of butter, about 1 tbsp. of minced garlic (less if you desire) and a few shakes of salt….then pour down the crevices!! Now stuff those crevices with cheddar and mozzerella cheese and stick in the oven at 250 degrees for about 10 minutes.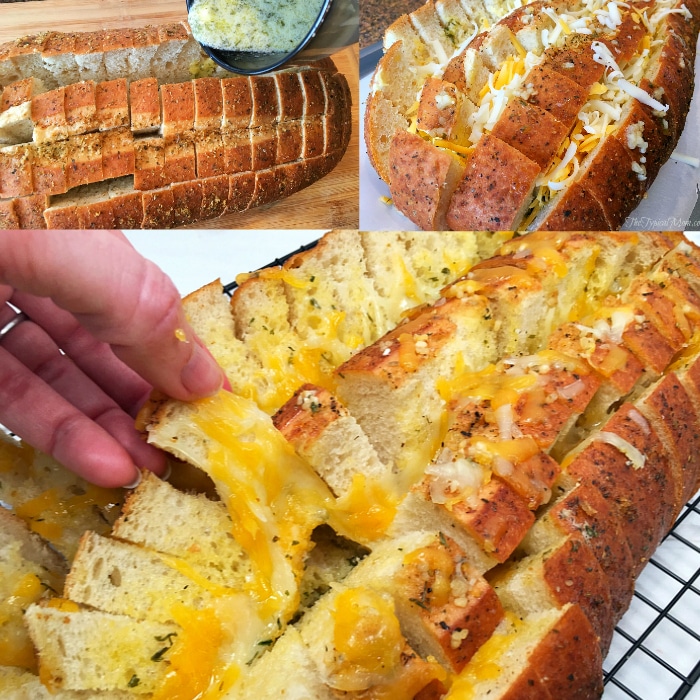 Pair it with my easy 4 ingredient chili recipe or serve next to my cheesy chili dip too!
For more easy recipes and crafts please sign up for my newsletter and follow me on Pinterest!
Visit The Typical Mom's profile on Pinterest.