Popsicle stick magnet craft you can make in the classroom or with your own kids at home. Easy craft for kids or gift idea.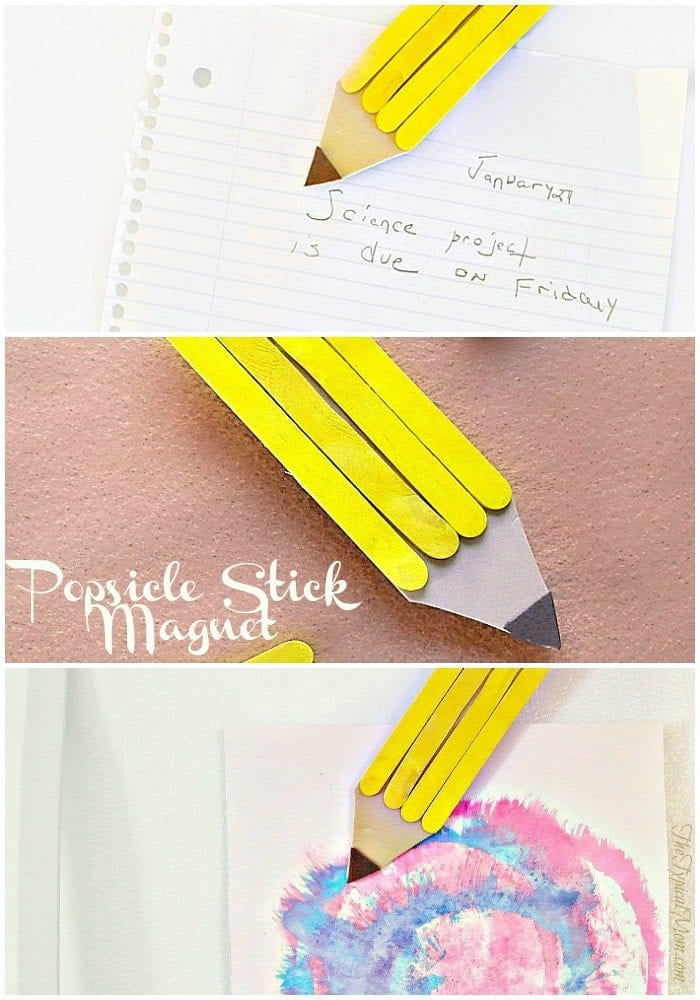 If you're looking for a fun and easy craft to do with kids this is a neat one. You can make it as a gift for Mother's Day, or just as a classroom project. It's not only a magnet but a clip you can display your child's beautiful work on…they always love seeing their work on the fridge! Here is our tutorial to make this popsicle stick magnet craft. Isn't it just too cute….and easy too so it's perfect for little hands. Here is what you will need. (originally published 1/16, affiliate links present)
Crafts with popsicle sticks
This pencil is a fun one!
A popsicle stick puzzle is fun

just stack them, glue a photo on top, cut sticks and try to put them back together so you can see the picture

Make a boredom buster jar
Flags are easy to make for the holidays
Create garden stakes
There are lots of art and craft ideas for kids you can do with them
Materials Needed
4 Yellow Popsicle Sticks
Light Brown & Dark Brown Foam
Clothespin
Magnet strip
Scissors
Glue
What paint to use on popsicle sticks
If they aren't already colored like these were: Acrylic paints are the cheapest and easiest to use. It covers the wood craft stick nicely with a solid color.
Can you color popsicle sticks with markers?
For sure. It won't turn out as brilliantly as paint will but especially if you have little ones, washable might be your best bet.
Start by cutting a rectangle shape from the light brown foam. Use the popsicle sticks to measure the size that you need, then cut the piece about 2 inches longer.
Cut the corners off of one end. This will create the pencil body.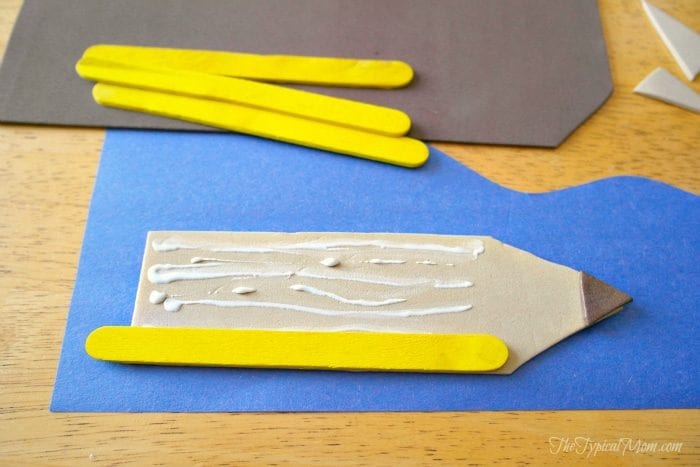 Line the popsicle sticks up even at the end you did not cut. Glue them down. You should now have the pencil with tip (refer to photo).
Cut a small triangle from the dark brown foam and glue this to the pencil to make the "sharpened tip" .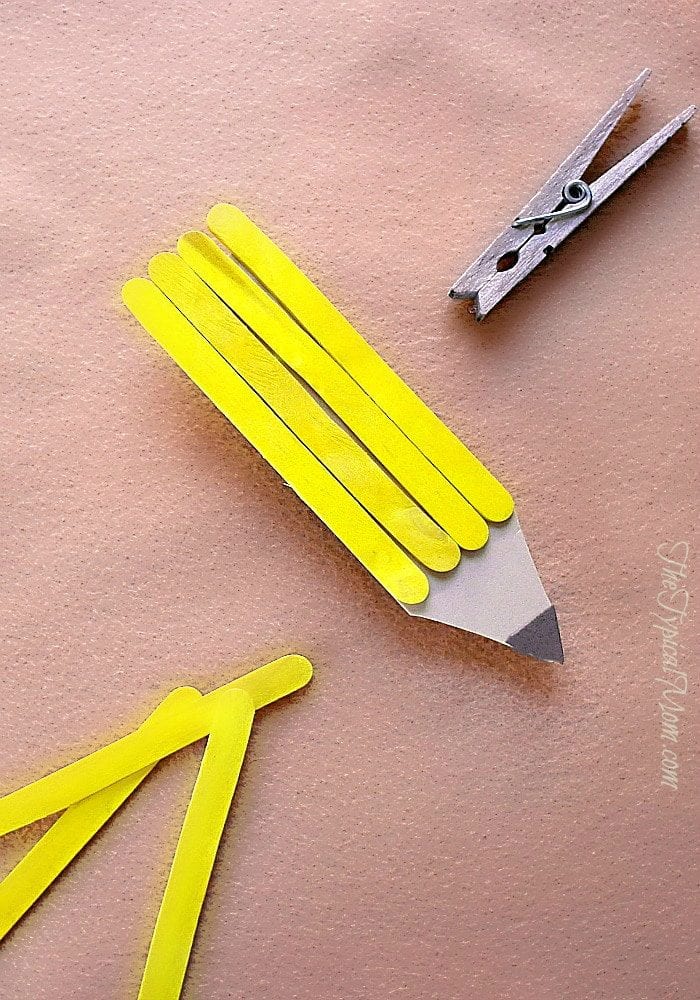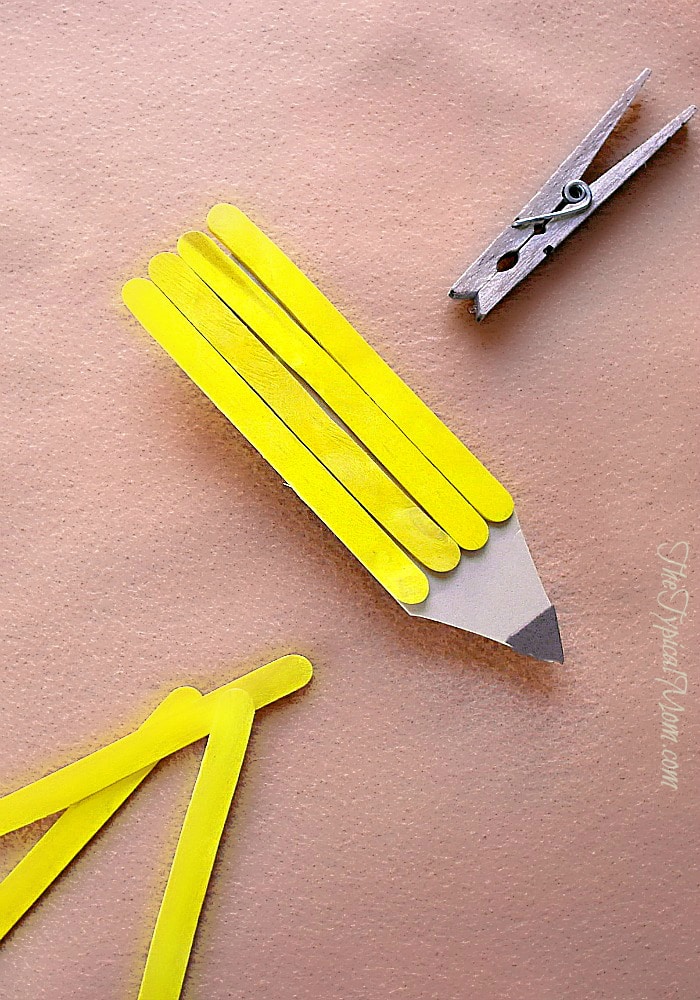 Allow this to dry completely. Once dry, glue the clothespin onto the back parallel to the pencil. Finish the pencil craft by glue a thin strip of magnet (most craft stores sell magnet sheets) onto the clothespin.
Popsicle Stick Crafts
Allow to dry. Now hang up that homework reminder on the fridge!
Looking for other cute crafts for kids? Try our Lorax finger puppets!
Depending on the time of year you could make this into a fourth of July craft. Use red white and blue paints and stack them so it looks like a flag!