Pecan snowball cookies are the classic shortbread Christmas cookies you remember from your childhood. Add nuts or chocolate chips for a yummy treat.
I remember pecan snowball cookies at my grandparents house each year. Reminding me of a shortbread cookie but packed with chocolate chips or crushed nuts, they were my favorite dessert. We decided to make them together this year and my girls loved them too. (affiliate links present)
Have you tried these yet?? Or maybe you're looking for a new and easy Christmas cookie to bake this year. This might be the one!
Do you do a lot of baking during the holidays? It's one thing I've tried to incorporate with my girls because it is part of my childhood memories growing up. This is how easy these treats are to make.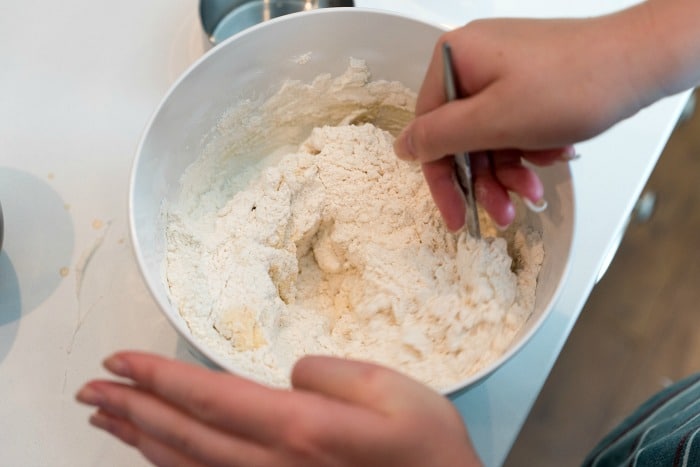 Ingredients you will need:
Room temperature butter
Flour
Vanilla
Salt
Powdered sugar
Baking sheet with parchment paper
Add ins
Chopped pecans
Finely chopped almonds would work
Chocolate chips
That is really it! They are very simple with only a few items needed which I love. The texture is dense like a shortbread cookie, buttery like those too. These and my Lebkuchen are my two musts for the season.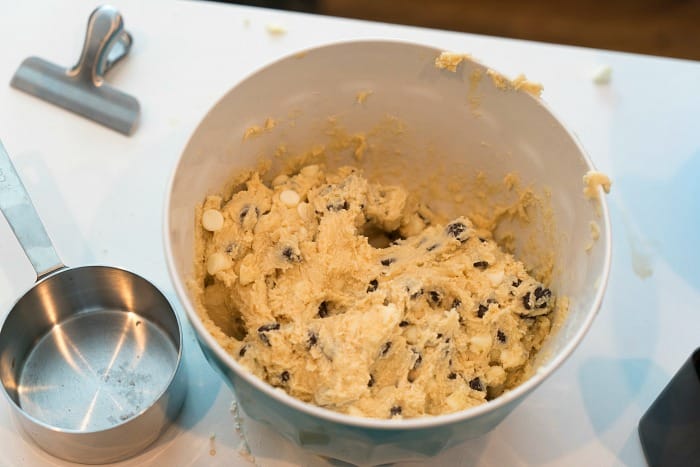 You just need a bowl and spoon to mix the butter and sugar ingredients. You can use a mixer to cream them together too.
Your hands come in handy after that to shape them.
I suppose you could need a food processor to chop the nuts but I typically buy them already crushed. At the end you'll just need to ensure that all the flour is mixed in well.
Roll them into small balls and place them on a baking sheet. Mine are already non stick so no spray is needed. These won't spread much at all so you can really load up your tray.
If you really don't want them to spread at all put your dough into the fridge for an hour first.
Just 10 minutes of baking is all you need. You just want a very light brown on the top, then remove from oven. Wait until they're cooled completely on your cookie sheet or cooling rack. Sprinkle or roll in powdered sugar so they look more like snowballs. Then enjoy.
They're a melt in your mouth flaky consistency and 1 with a cup of coffee is perfect.
I've heard others call these Russian tea cakes Mexican style too. I suppose you could call them what you like but during my Merry Christmas days they were snowballs.
Start to finish they're done in about 30 minutes which is great. Then you can move on to other cookies you might want to try. My memories are of baking a ton of varieties, filling tins with all of them, and sharing them with relatives and neighbors.
Try them and let us know what you think of them below in the comments!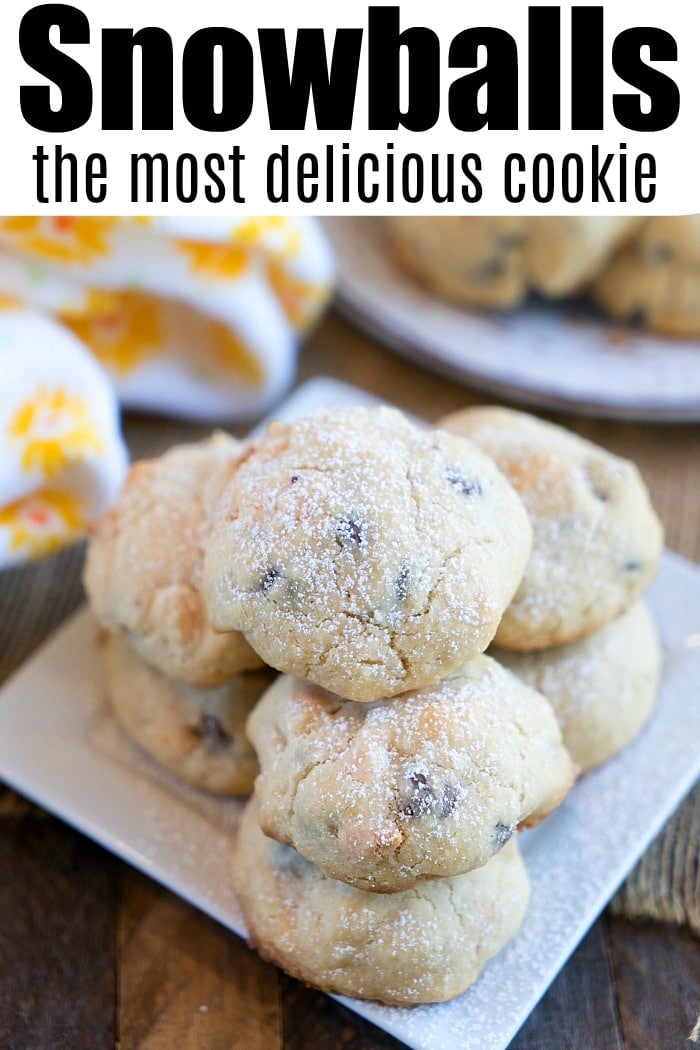 Looking for other easy cookie recipes?
Below is the recipe for tea cakes Mexican wedding (another name for them) is below along with the nutritional facts.
Pecan Snowball Cookies
Pecan snowball cookies are the classic shortbread Christmas cookies you remember from your childhood. Add nuts or chocolate chips for a yummy treat.
Instructions
Preheat your oven to 375 degrees.

In one bowl beat your butter, sugar, vanilla and salt together until creamy.

Gradually add in the flour until it is well incorporated. Then gently fold in your added ingredients like crushed nuts and/or chocolate chips.

On a cookie sheet put balls that are about 1-1.5" size, about the size of a golf ball. Leave some space in between them.

Bake for 10-12 minutes or until they are set and very lightly browned on the top. Remove and sift powdered sugar over them when they're still warm. Leave on cookie sheet until cool, then remove and sprinkle more powdered sugar on top.
Nutrition Facts
Pecan Snowball Cookies
Amount Per Serving (2 oz)
Calories 528
Calories from Fat 297
% Daily Value*
Fat 33g51%
Cholesterol 65mg22%
Sodium 271mg12%
Potassium 57mg2%
Carbohydrates 53g18%
Protein 5g10%
Vitamin A 773IU15%
Vitamin C 1mg1%
Calcium 49mg5%
Iron 2mg11%
* Percent Daily Values are based on a 2000 calorie diet.