How to build a reindeer with a Twinkie and other snacks. Fun edible Christmas craft for kids during this season. Great party activity.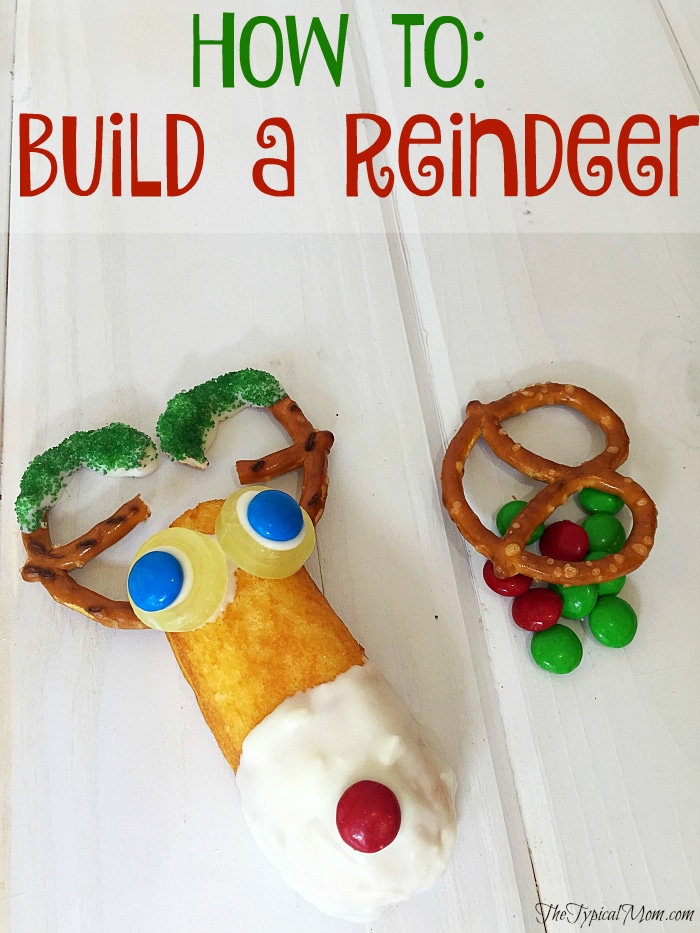 Don't you love crafty recipes you can eat after you've made it??!! Now that it is holiday season again it is time to think of more easy Christmas recipes and crafts to do with kids. Here is one on how to build a reindeer using pretzels, chocolate pieces, a Twinkie, and a few other yummy items!
Remember Twinkies when you were younger….yes they are nostalgic. You will need one for the base of this Christmas recipe.
Then grab a few chocolate pieces, two lifesavers (pineapple is white like you see here), large pretzels, sprinkles if you so desire, and white chocolate you can melt.
You will want large pretzels for this crafty recipe. Break one side off of two of them to make the antlers and set aside.
Now get your white chocolate melted. You can either use white chocolate chips or it's usually easier to get Candiquik that is meant to be melted in the microwave. It's a lot easier to use.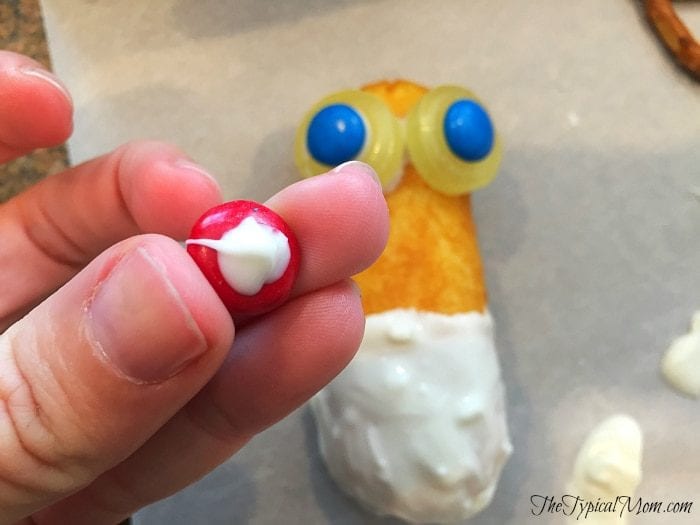 Lay the twinkie on a piece of parchment paper and coat the bottom 1/3 with the melted white chocolate.
Then use dots of the chocolate to adhere the 2 life savers for the outer eyes. A few blue chocolate pieces for the blue eye color, and red piece for the nose.
Use some of the chocolate to cover the top of the pretzel and cover it with sprinkles while the chocolate is still melted so it sticks.
Lay all the pieces on your parchment paper until they are cool and the chocolate has hardened, then you can assemble.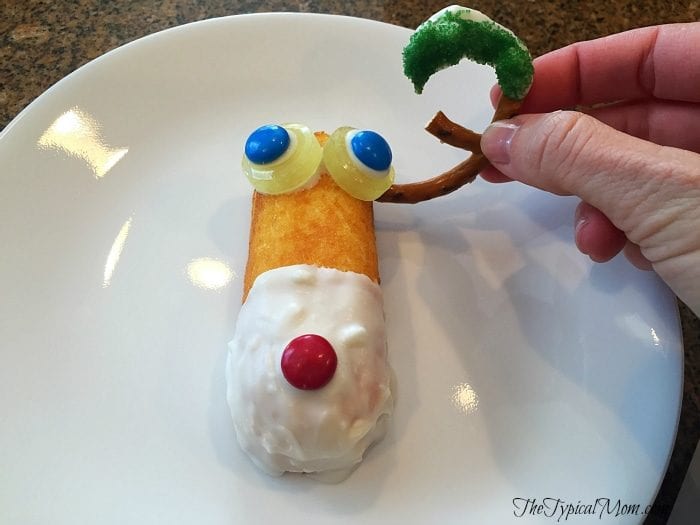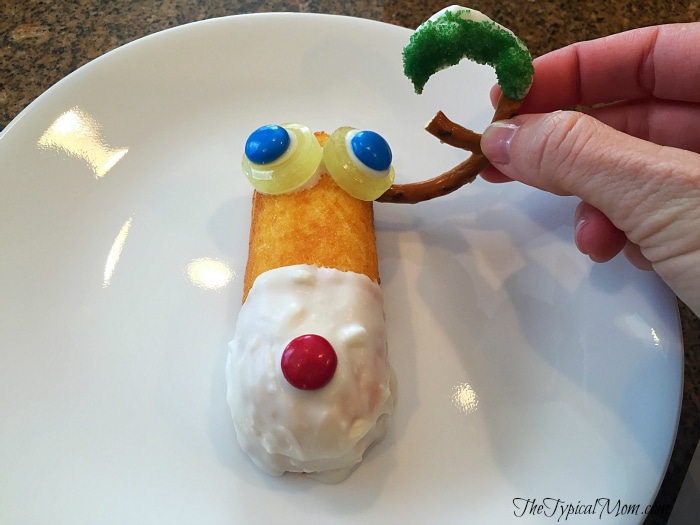 Push the antlers into the side and you're done! A fun Christmas craft that is also a snack, great to do with kids!
Here's how to build a reindeer sandwich too! You can have a fun afternoon eating these and print out these free reindeer coloring pages for the kids to do too.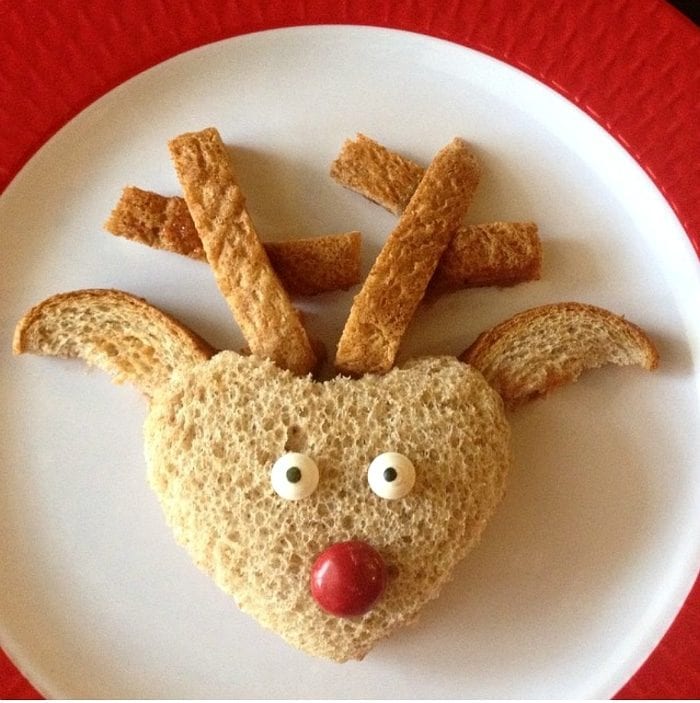 If you're looking to make a reindeer Christmas ornament we have that craft here too.