Best Crockpot black eyed peas recipe using leftover ham or a ham hock. Homemade tender peas and meat served as a soup or a hearty meal with a side of bread. Make it for good luck in the New Year but can be enjoyed all year long too of course!
This Crock pot black eyed peas recipe is perfect with leftover ham after the holidays, keep vegetarian for dinner or a side dis. Using dry peas and just a few other ingredients you too can make this easy Crockpot recipe tonight. (affiliate links present, originally published 3/20)
Black Eyed Peas with Ham Hocks
We have made black eyed peas and ham in our pressure cooker before and that was great. If you don't have that machine though, a slow cooker works well too. This has a huge variety of ways you can tweak it. Keep it vegetarian like the base instructions show you, or add meat if you like.
I think our favorite way if I don't have leftovers after Easter or Christmas is to use ham hocks in the bottom. With those since they are already smoked you don't need any other seasonings, really.
FIRST – You should sign up for my free newsletter so you get new posts emailed to you twice a week and never miss out on anything! Let's talk a little bit about slow cooking shall we?? First off I have a few different varieties and I love them all. Each one has an occasion to be used like….
This is my favorite 6 quart programmable one with a locking lid so it's great for bringing to a potluck too.
If you just want to serve a few appetizers you should get this one that sit side by side one another.
I prefer not to use liners, but rather just spray olive oil inside before adding my food for easier cleanups.
Let me give you a peek of my pretty thang I bought recently. It goes with my kitchen so I can just leave it out on the countertop all the time. 😉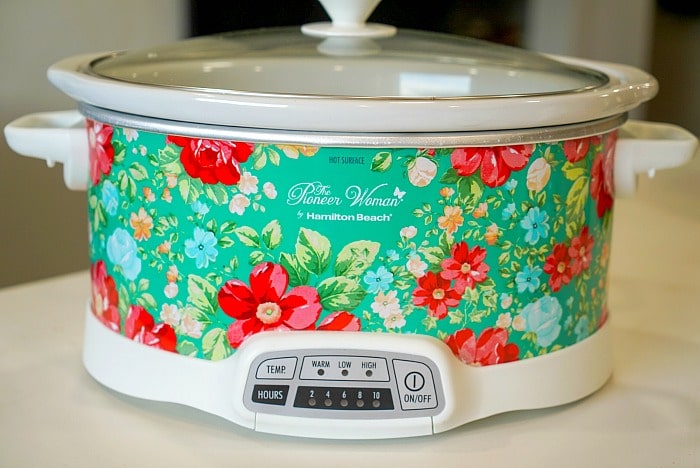 Crockpot Black Eyed Peas and Sausage
Another option is to buy a kielbasa at the store. I like the Johnsonville smoked style. Cut it into dials or those pieces in half like half moons. Throw them in at the beginning so they swell and soak up the flavors in the broth and seasonings. Easy peasy way to make it a hearty meal vs. just a side dish.
During the wintertime when it is quite chilly outside you probably are looking for comfort food meals. Something warm you can pair with some dinner rolls, and bam..dinner is complete. This is also served as a New Years dinner for good luck in the new year! It's a great pantry item recipe too using dry beans you have on hand.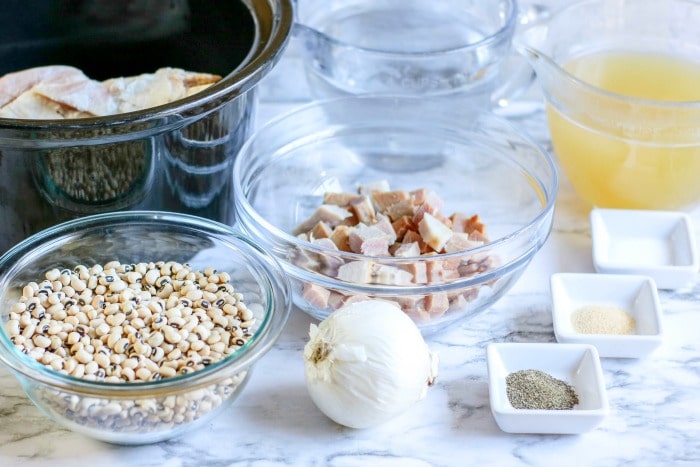 Crockpot Black Eyed Peas and Collard Greens
You could push greens into the liquid halfway thru. My biggest suggestion for the ultimate outcome though is to make collard greens in slow cooker number 2 if you have more than one. If you don't you can use your Foodi or make Instant Pot collard greens with it.
If you're using leftover ham it makes prep even easier. I dice that up and remove any fat, then throw it right in. You won't need a lot of additional seasonings in this case. During other parts of the year when I don't have leftovers I can still make this by picking up a ham hock at the store. These are usually super cheap since it's usually discarded.
Diced ham or ham bone
Bag of dry black eyed peas
Beef or chicken broth
Water
Onion
Salt and pepper
Garlic powder
Some like to add large chunks of bell peppers and/or carrots too.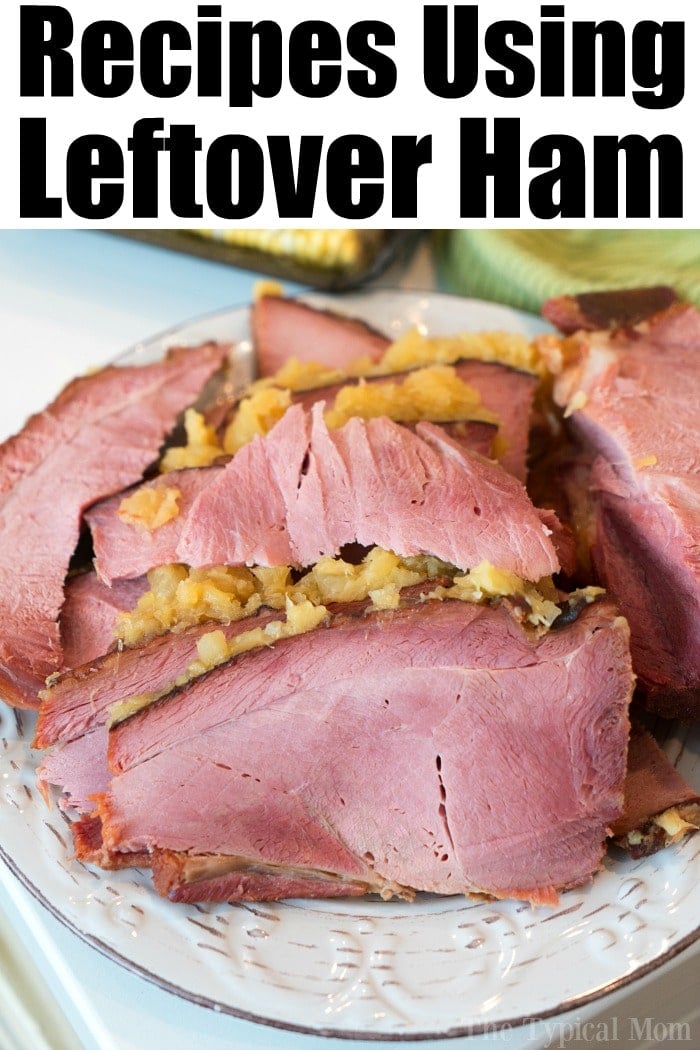 Do black eyed peas need to be soaked?
When cooking Crock pot black eyed peas there is no need to soak the peas beforehand. Since they're slow cooked all day long with a really lengthy cooking time, they'll soften quite nicely without this added step.
It is not recommended to cook on high because everything needs time to get tender and the meat to fall off the bone.
If making on the stovetop, put peas in a large pot and cover them with about 4 inches of water. Soak them overnight, then drain the water and rinse. Cook as directed.
You could alternatively add precooked and diced smoked turkey pieces if you wanted. This is really versatile as far as the choice of meat and amount of seasonings you choose to add.
If you love the flavors of liquid smoke, add a bit of that too! I tend to add salt and black pepper at the end as well to taste. Even though they were stirred into the mix you may want a bit more.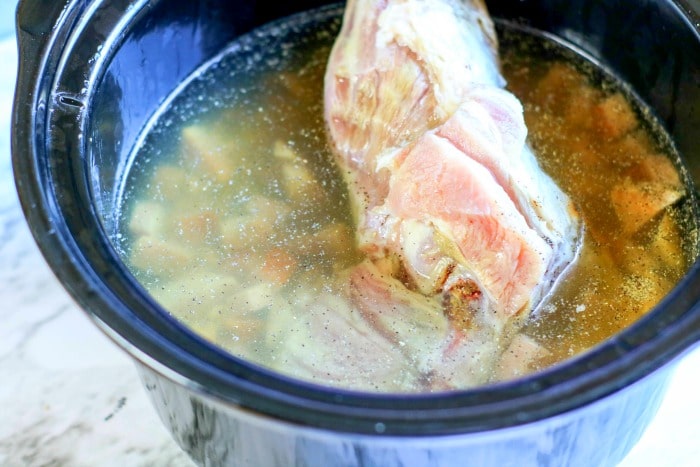 Are black eyed peas good for you?
They do provide a number of nutrients, are a rich source of fiber, and can be used in a number of recipes.
For vegetarians, they can provide a needed source of iron.
If you have high cholesterol the fiber can help lower your LDL levels.
No matter how you choose to prepare them, they're a wonderful supplement to a healthy eating plan.
What are black eyed peas made out of?
Black-eyed peas are are actually a variety of the cowpea. They're a part of the family of beans & peas, legumes in the USA. Although called a pea, it is actually a bean! Can you believe that? Both have edible seeds and pods, these are quite filling.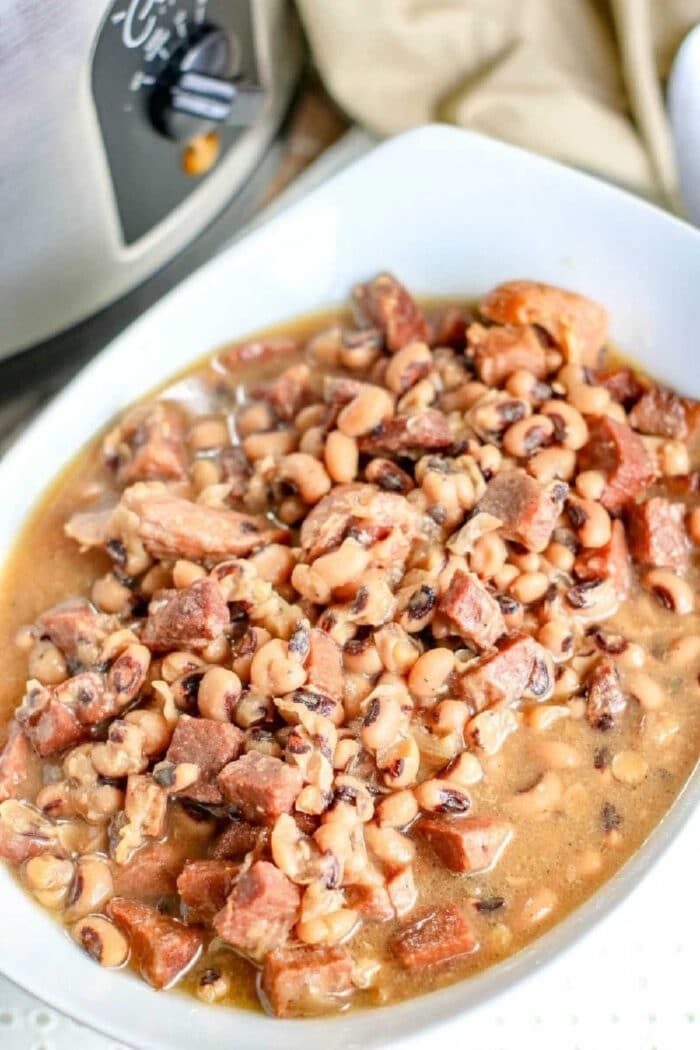 Black Eyed Peas with Leftover Ham
Looking for more easy slow cooker recipes?
If you want to make it quicker you should try our Instant Pot Hoppin' John recipe too. With a few additional ingredients it is really popular year round but especially at the beginning of each year.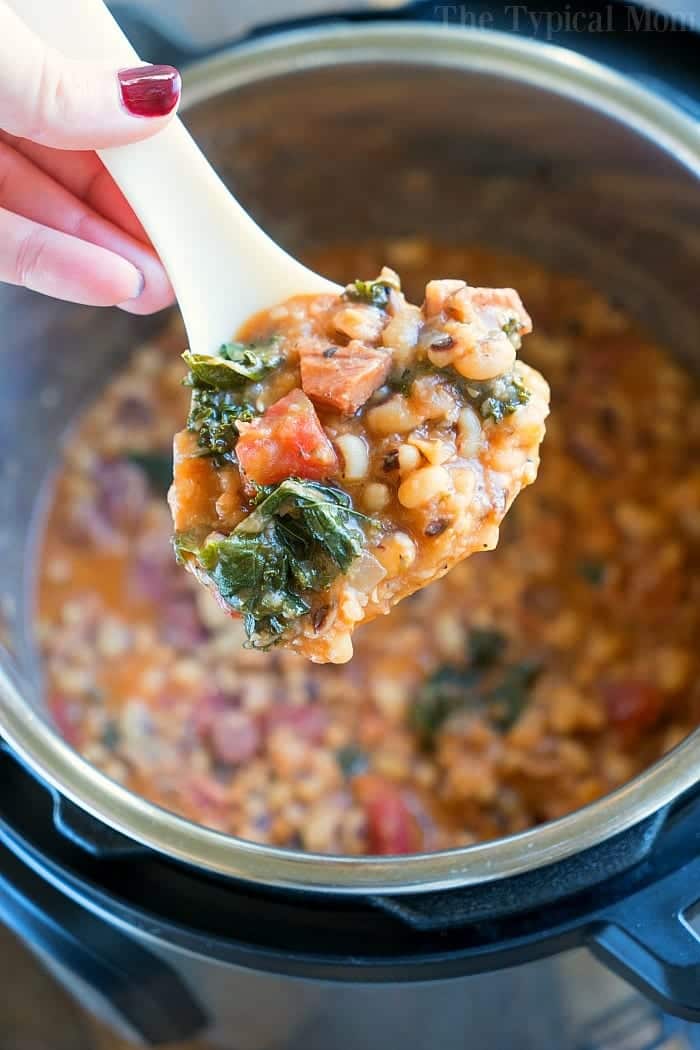 What do I serve with black eyed peas?
If I make the dish above it is pretty much a full meal and usually don't feel as though I need a side dish. If you want to amp it up, you can make slow cooker Hoppin John for New Year's Day. Here are a few suggestions if you feel you need something a bit more though:
You can print recipe below and keep it handy for this time and in the future.Whether you're making this after Christmas or for good luck, Happy New Years to all of you!
Want to see a few of my favorite things that I am totally obsessed with?? Take a peek and see how many you might already have…twinsies!
Looking for more easy family recipes and tips? LIKE The Typical Mom Facebook page?
Then sign up for my free newsletter, and follow me on Pinterest! 😉
***** If you LOVED this recipe give it 5 Stars below and let everyone know what you thought about it. 😉
Crockpot Black Eyed Peas Recipe
Crockpot black eyed peas recipe using leftover ham or a ham hock. Homemade tender peas and meat served as a soup or a hearty meal with a side of bread.
Instructions
Rinse peas and remove any dirt or rocks.

Put all ingredients except for your salt into your pot.

Close lid and cook on low for 6-8 hours until your peas are as tender as you'd like them to be.

Remove ham bone and pull any meat off that is tender enough to eat. Put into your pot with rest of ingredients. Gently stir together.
Nutrition Facts
Crockpot Black Eyed Peas Recipe
Amount Per Serving (3 oz)
Calories 164
Calories from Fat 54
% Daily Value*
Fat 6g9%
Cholesterol 22mg7%
Sodium 1049mg46%
Potassium 326mg9%
Carbohydrates 13g4%
Protein 13g26%
Vitamin A 9IU0%
Vitamin C 1mg1%
Calcium 27mg3%
Iron 2mg11%
* Percent Daily Values are based on a 2000 calorie diet.