The Temecula Balloon and Wine Festival 2016 is almost here! From May 20th – 22nd there will be FUN festivities centered around the wonderful hot air balloons that we see in the sky, as well as wonderful wine we are so lucky to taste in the valley! Pair these two together with concerts and it is a GREAT event that you won't want to miss!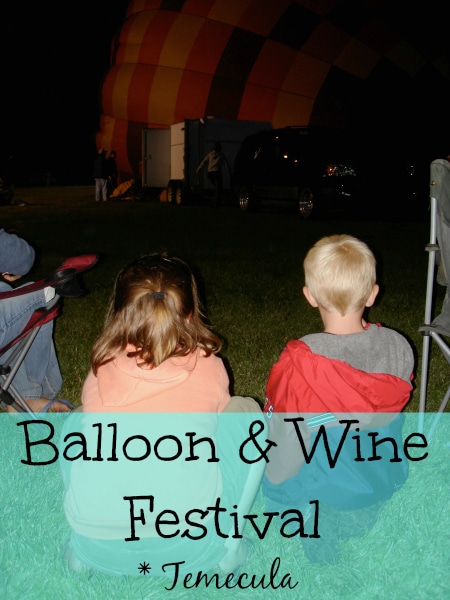 Save $7 a ticket when you buy online now.
There are lots of things to do as well as activities for the kids! Each year they have a great new and popular artist performing on stage there, and in the evening as you can see above they light up the hot air balloons right before your eyes so you can see them soar off…it's really cool!
You can become a vendor and sell homemade goods and other products there which is a great way to spread the word about your business as thousands of patrons come from miles and miles around for this popular event in Temecula! Mark your calendars and plan on attending the Balloon and Wine Festival 2016 in Temecula this year….should be great as always! Here is the concert schedule, you can purchase tickets here when they're available.
If you're coming from out of town and need a hotel or somewhere to stay you can find somewhere close here. If you would like to camp that weekend make sure you reserve your spot SOON as they sell out quickly here.