What to do at Silverwood Theme Park is here. Best Northern Idaho theme park to visit with your kids and teens! With rides, a water park, and great food it's a must stop on your next road trip.
Have you been to Silverwood Theme Park yet? If you're planning on visiting Coeur d Alene or Sandpoint Idaho on a road trip, it's a must stop for sure. Let us show you what like to do when we're there.
Idaho Theme Park
We moved to Boise a few years ago, and recently bought a cabin in Sandpoint because it is so gorgeous there! Last summer we discovered Silverwood and had so much fun together! I took all three of my girls there to go on all the roller coasters, then we discovered there was a waterpark too.
Not only kids have a blast there but adults as well. Visit the lazy river during the afternoon when it is hot outside or relax and let your toddlers enjoy their splash pads at Boulder Beach. Idaho is Known For fun and beauty, there is something for everyone in this park just North of Coeur d'Alene in our gorgeous state.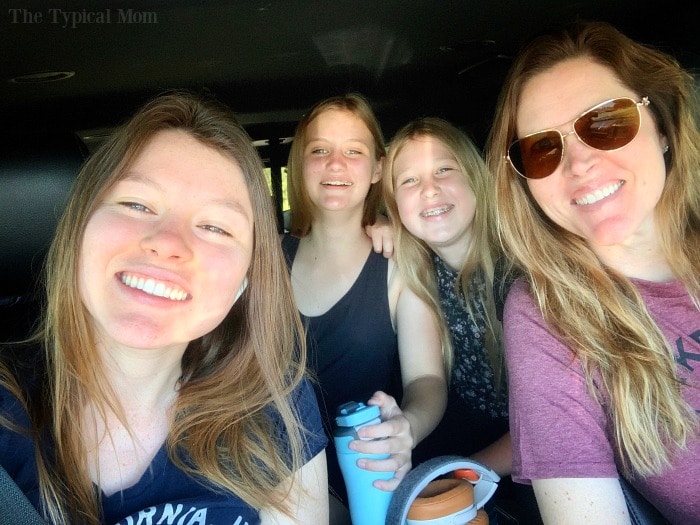 Things to do in Northern Idaho
I have teens. Ok an almost adult, teen, and tween daughters to be specific. It is hard to find an amusement park and/or waterpark they all can enjoy together. This has been a great one for all of us.
I will admit, I do not do a lot of the riding…I leave that to them. 😉 BUT I do love that I can hang out with them, enjoy a funnel cake together, and chat before and after they've enjoyed some adrenaline.
With any theme park you should get acquainted with it and all that it offers.
You can grab a pocket version of this map here at the entrance and take it with you.
Then you can make a plan and head in a direction once you get there.
Since my kids are older they sometimes head off on their own with phones in hand and I meet up with them later. 😉 There are tons of shaded benches all around the park which I appreciated if I wasn't quite ready to join them on an adrenaline heavy ride.
Silverwood Theme Park Map
There's a really fun Instagram photo spot at the entrance too! Let's talk a bit about the park itself if you're preparing a visit soon:
Is Silverwood Theme Park open?
YES! Both the rides and water park opened earlier this month, in June. Many things are in place at this time to be safe including hand sanitizer at the exit of all rides and employees wearing masks.
How far is Silverwood from Seattle?
264 miles from Seattle, it is located about 15 miles North of Coeur d Alene and approximately 45 miles South of Sandpoint Idaho.
How much does it cost to get into Silverwood Theme Park?
Under 3 years is free, from 3-7 years and Seniors 65+ are only $25.00 each. Other ages are $48.00 each with a $6 discount for active duty, Police and Fire.
Where can I get discounted Silverwood Tickets?
If you stay at the Silverwood Campground you can snag discounted tickets from the general store there. Purchasing a season pass saves you quite a bit of money too!
Rides at Silverwood
When you're set with all of this we will continue with what to bring and favorite rides for teens there. Sometimes it is hard for older kids to find a park they love. When we were in California we visited Disneyland quite a bit and there was a wide range of options there too. Of course this is much smaller than that, but less expensive too.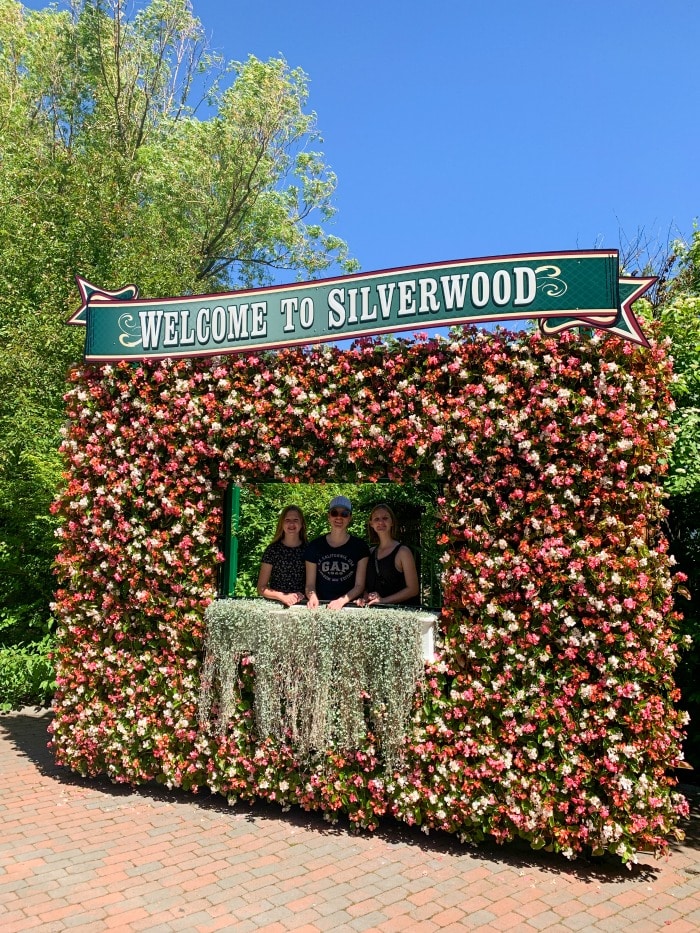 When it comes to teenagers at theme parks they will be able to help "carry the load" somewhat for you. If you're traveling with a toddler I would make sure you bring a stroller. Not only may they need it, but it's great for toting around all that you will need.
What to bring to an amusement park
Backpack

one for everyone
older kids should pack their own and be responsible for bringing necessities such as:

Lip balm
Water bottle that can be refilled all day to hydrate
Light jacket
Money/wallet
Hair tie for girls
Hat and/or sunglasses
Sunscreen
Change of clothes if going to the water park

plastic bag to hold wet swimsuit
This last one is a must and so easy to throw into their bags. Nobody wants or should walk around in a wet suit after a day of fun. It may be a long ride home or to your hotel too and dry and warm is key to comfort for all.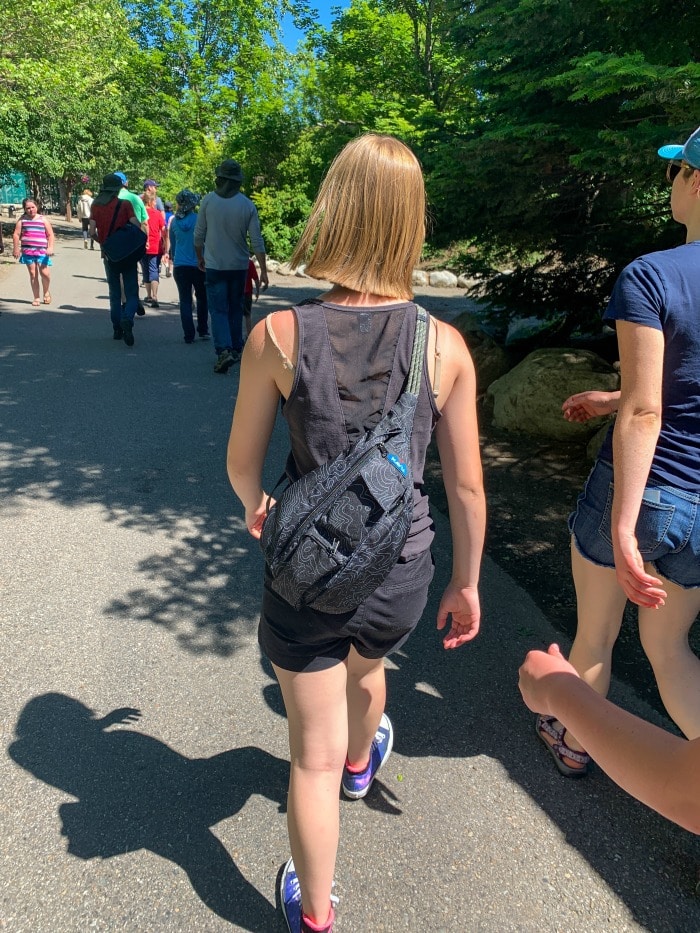 What is there to do at Silverwood Theme Park?
There are tons of water slides, rides, splash pads and water fun at the Boulder Beach water park side for sure! All ages can enjoy slides and wave pools or sit side by side on tubes. If you are traveling they have one of the Best Campgrounds in Idaho right across the street too!
As for rides there are some for little ones but more roller coasters for older ages which is great for my girls. They love riptide racer!
We lived in SoCal for many many years so we've been to a lot of amusement parks big and small. We would compare this to a smaller version of Knott's Berry Farm but with MUCH shorter lines!
AND the water park is in the same location instead of across the street. A great value since you get entrance into both parks! That is right, you could visit just one side or both if you wanted to. Start out early in the day and bring your suit in a backpack with a towel and you'll never run out of fun.
Does Idaho have an amusement park?
With 70 rides, slides, shows and attractions it is the largest theme park in our state surrounded by beauty. Come visit!
I think we've shared with you how you should prepare for your visit! Of course there has to be an element of surprise so we don't want to tell you ALL about it. 😉 When you visit let us know what your favorite part was!