New attractions, pictures, and what to do at Knott's Berry Farm in Buena Park are here. See the newest ride and shows there, great amusement park in SoCal.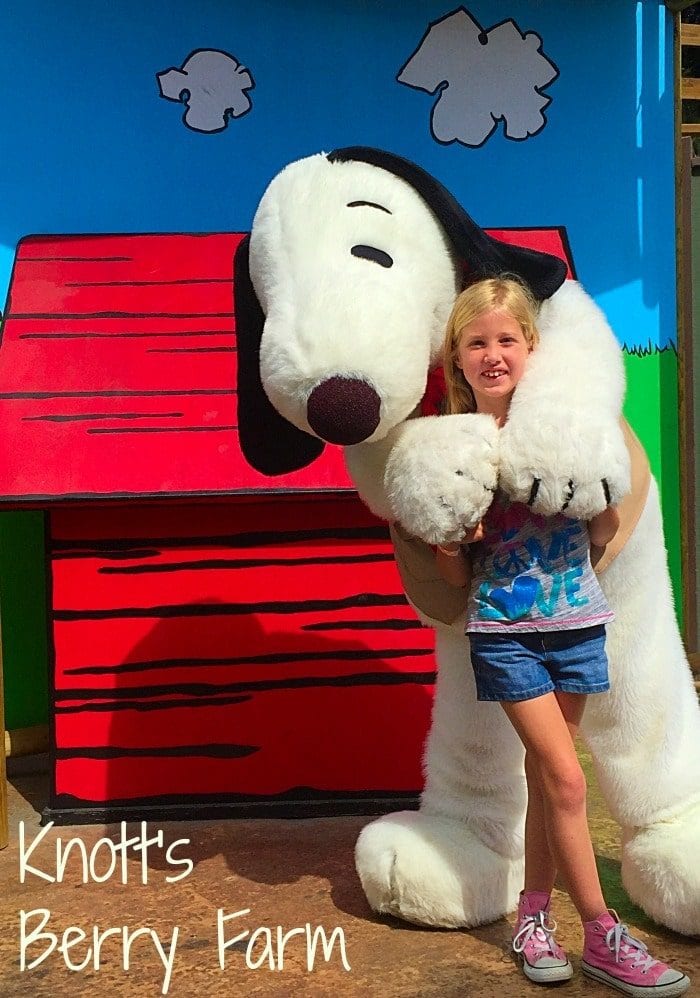 If you've never been to Knott's Berry Farm, or are wondering about the new events and rides, let me share with you why we love it! Special thanks goes out to Knott's Berry Farm for sponsoring this post
What to do at Knott's Berry Farm
Knott's Berry Farm is a great place for the whole family. They have big roller coasters as well as an entire area called Camp Snoopy, for smaller children. Or those who prefer a slower pace. 😉 They are always adding new rides, attractions, and shows.
I look forward to sharing each one of them with you in the future too!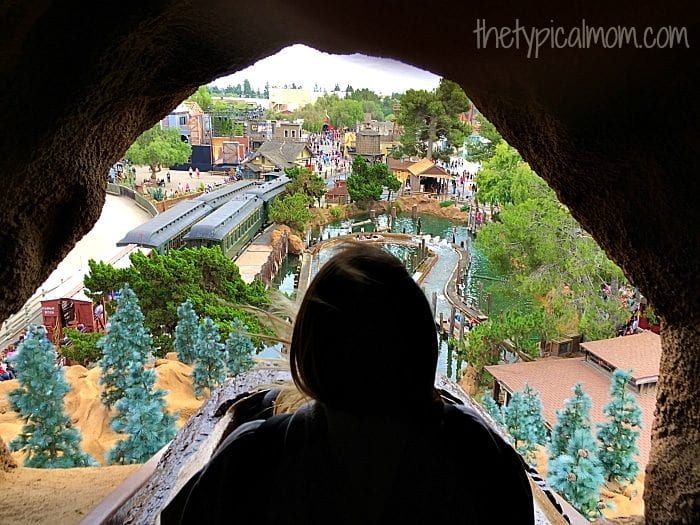 Of course there are a few things at Knott's Berry Farm that will never change (and we hope they never will)! Snoopy and his friends are always on hand to perform in shows and provide a hug/picture with his fans. 😉
Another thing we think of when someone mentions Knott's is the log ride…..you just have to take a trip down that long slide on every visit (just wouldn't be the same if you didn't right).
Knott's Berry Farm Review
On our trip to Knott's Berry Farm this weekend we were excited to see and ride in their newest adventure, Voyage to the Iron Reef.
We heard it was an interactive game/ride of sorts that was in 4D (only one of it's kind), but really wanted to experience what it was all about for ourselves…..needless to say it was amazing and we went on it 3 times!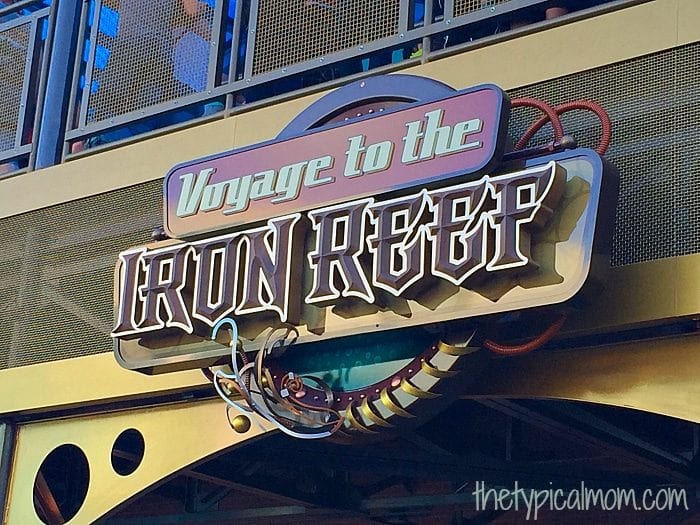 Rides at Knott's Berry Farm
You jump into a slow moving car of sorts, are given a pair of 4D glasses, and each person has a laser gun in front of them. As you move thru the adventure you first sink into the sea in "your submarine" so you can battle the creatures below.
The graphics are amazing! Each person has a different color laser beam so as you're battling you can tell which color you are. At the end your score is tallied and there's a screen that shows each person's total…..we loved it.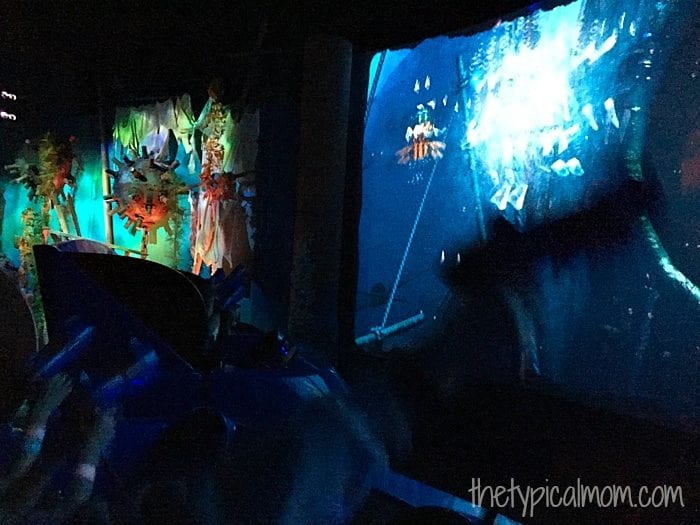 Shows to see at Knott's Berry Farm
When we had battled each other a few times at Voyage to the Iron Reef. We headed to Snoopy's ice show, Blockbuster Beagle!
It's a special show going on this Summer. Not only did Snoopy and his friends skate, but the other ice skaters did some amazing tricks too!
Flipping, twisting, turning, and doing a hands free back flip on the ice. It was not only entertaining for my little ones, but my 14 year old and I too!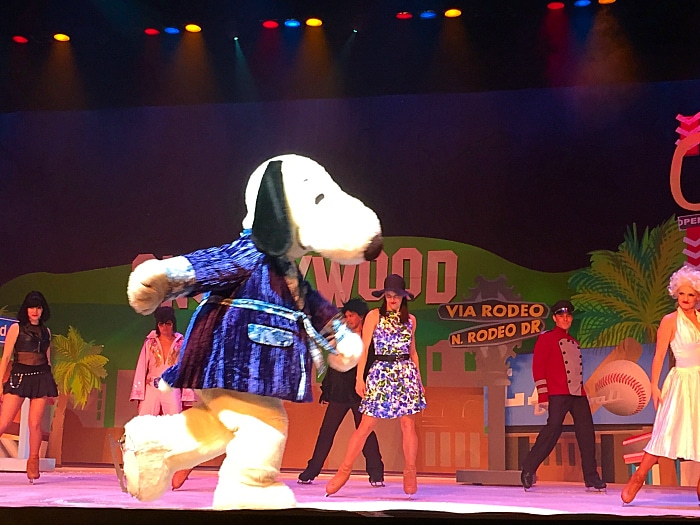 There are tons of other live shows at Knott's Berry Farm at all times, you can see the Summer lineup here. This is one reason why we love this amusement park.
Not only are there great rides, and characters to meet but they are always changing the live shows. There is always plenty to choose from. After all this fun it was time for a bite….and there is always great food at Knott's too.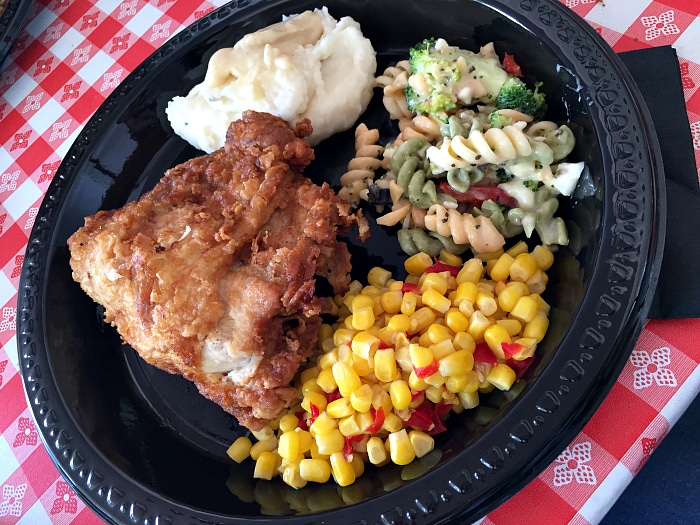 Knott's Berry Farm Chicken Dinner Restaurant
Have you ever had the food at Mrs. Knott's Chicken Dinner Restaurant??!! If you haven't it is great and makes you think of your Grandmother.
You know the love she put into each piece of chicken and side dish when you came over. It just makes you and your stomach smile.
The main dishes are amazing and of course. They have Knott's famous boysenberry pie to top off your meal….if you have space that is. 😉 Of course there are many other dining choices, but this one is our favorite.
Knott's Berry Farm Holidays
A little sightseeing was in store after our meal. If you like trains Knott's Berry Farm is the place for you!
There are small trains, big trains, slow trains, fast trains…..you pretty much have your pick! They also have an old stagecoach that 2 horses pull. That is so much fun for the kids to ride in or on.
My older 2 girls headed off to ride some big rollercoasters. I headed to Camp Snoopy with my "little" one to find some characters. It has a few slower rides too. That's another thing that's great about Knott's there's something for everyone!
It was time to head home. We found this blacksmith in Ghost Town who made things right in front of your eyes. From a small straight piece of steel he would bend and create a custom horseshoe just for you. He'd even put your name on it.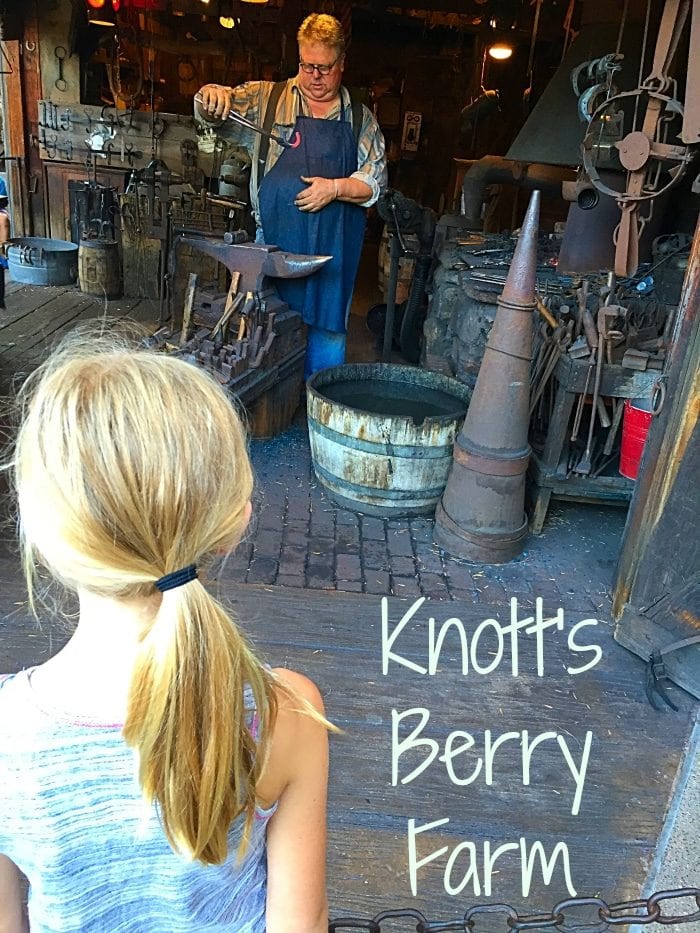 That was our kind of souvenir! This is definitely something most kids only see in books, not witness it in person. Love adding a little learning to our fun trips. 😉
For more information on tickets, season passes, hours, and new attractions visit the Knott's Berry Farm website. Great Summer fun for kids and adults!
Want to see a few of my favorite things that I am totally obsessed with?? Take a peek and see how many you might already have…twinsies!
Looking for more easy family recipes and tips? LIKE The Typical Mom Facebook page?
Then sign up for my free newsletter, and follow me on Pinterest! 😉
***** If you LOVED this recipe give it 5 Stars below and let everyone know what you thought about it. 😉