This post brought to you by Stop & Shop. The content and opinions expressed below are that of The Typical Mom.
It's summertime and that means barbecuing and really great food! Of course traditional hamburgers are great but put a great new twist on it like this New York pizza burger and your bbq will be the bomb!! It's a really combination of the two foods we all love and are a real hit during any celebration or get together. Let me show you how to make them.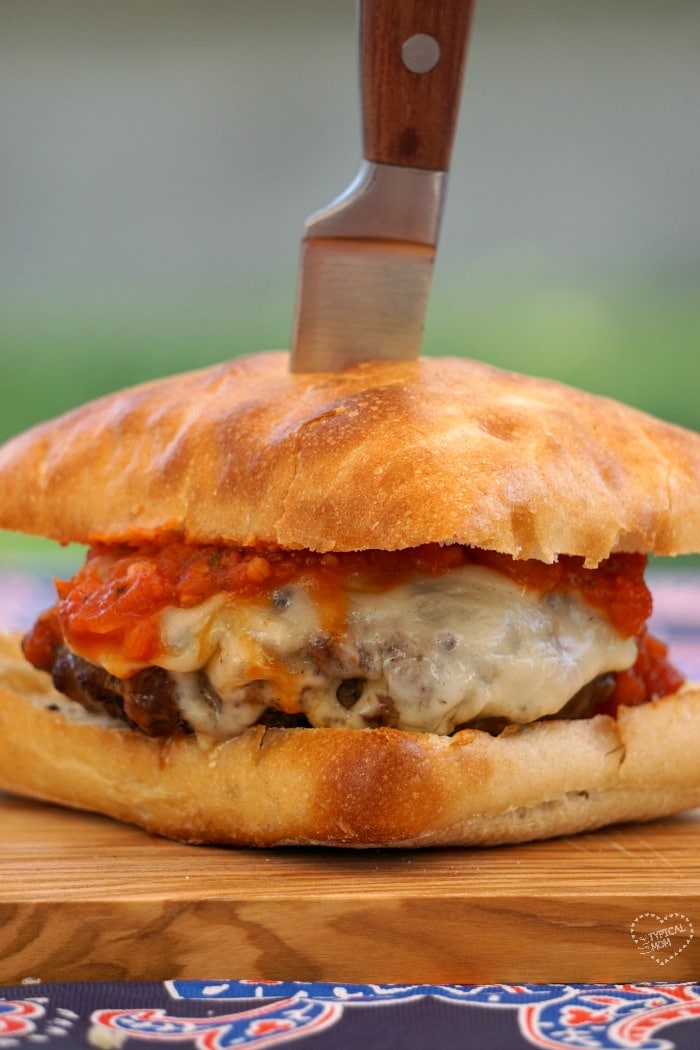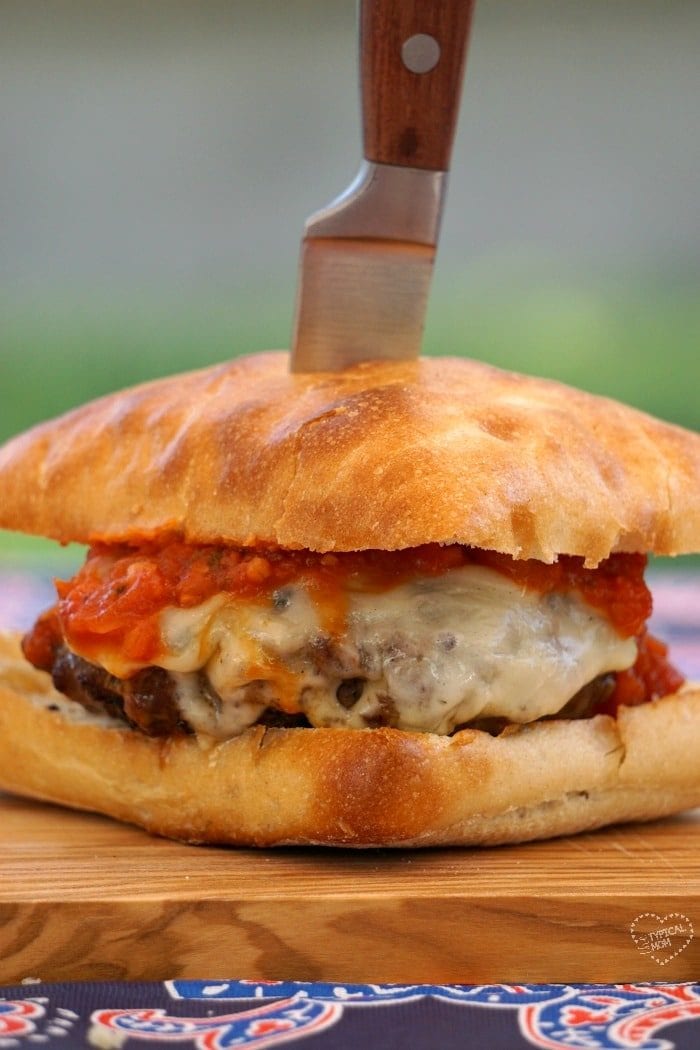 I know…..it not only looks delicious but it tastes incredible!! Perfect for your Fourth of July bbq and/or celebration, and everyone will ask for the recipe when they bite in. Everyone loves an ooey gooey pizza, and hamburgers are synonymous with any barbecue…..so why not blend the two and make a pizza burger like this one! It's really easy to do and even my kids ask for this one when summertime arrives and we lift the cover off of our bbq. 😉 Here's step by step directions.
New York pizza burger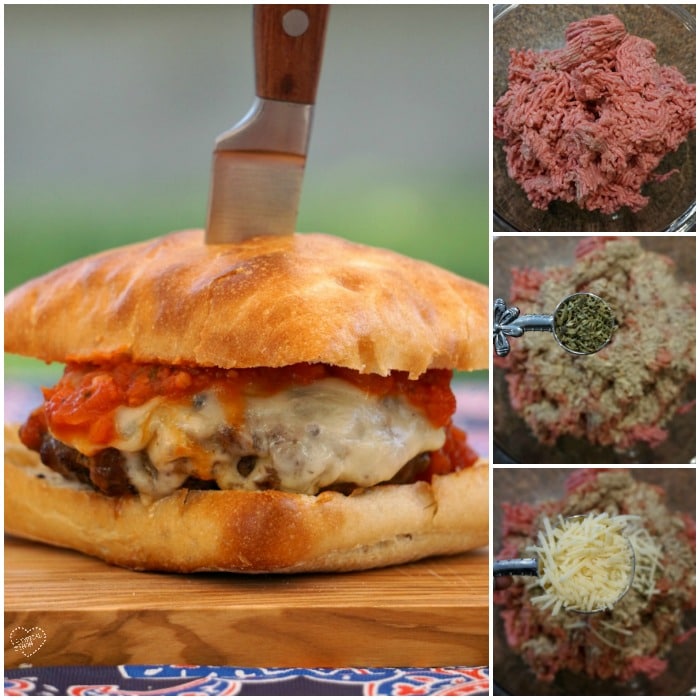 In preparing for your summertime get together and bbq stop by your local Stop & Shop to pick up what you need. If you've never been there it is not only a great place to shop where everything is super convenient, the staff is great, and they even have great recipes like this one (and more) online to help with meal prep. Many items to make this burger I had in my fridge, but usually need enough ground beef, parmesan, and a few other things to make this NY Pizza Burger. Everything is easy accessible and affordable there which makes a difference when you're cooking for a crowd. 😉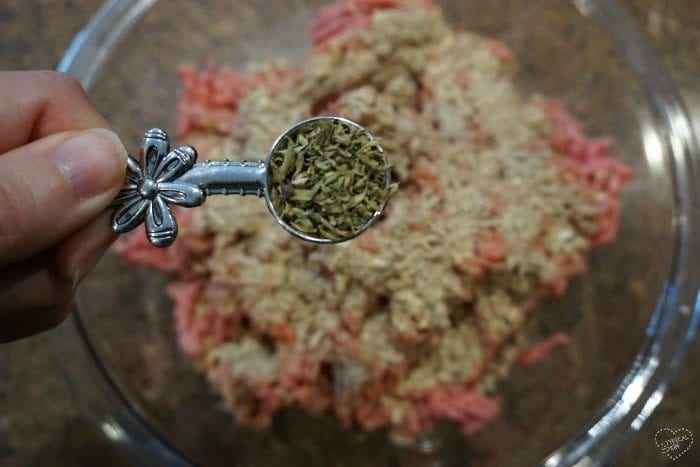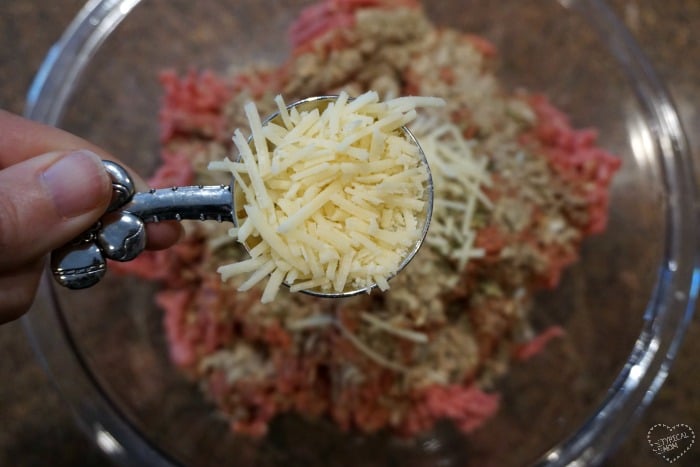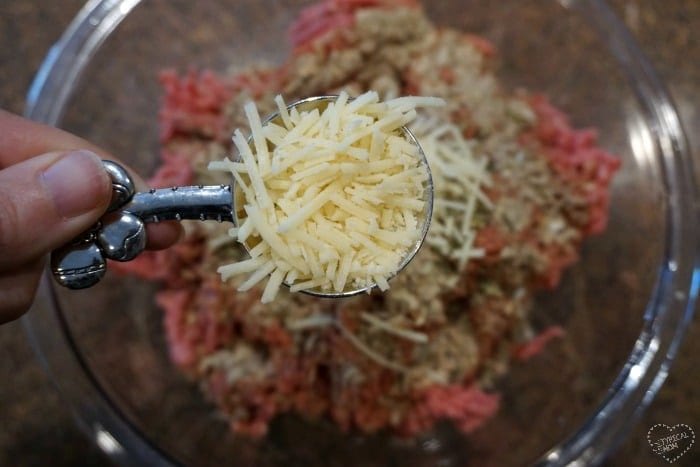 Just grab a bowl and add all of your ingredients into the mix (excluding the cheese, sauce, and buns). One of the many things that makes this burger unusual and so good is that there are goodies hidden inside the meat to make it super flavorful, like parmesan cheese! Oh if you have never added this into your meat you're in for a yummy surprise. To mix the meat and add ins really well I use my hands….your best and easiest resource in the kitchen! Mix all the spices and cheese into your meat so every bite gets the utmost flavor, then make them into patties and grill as usual. You can find the entire recipe on the Stop & Shop Savory Recipe Center!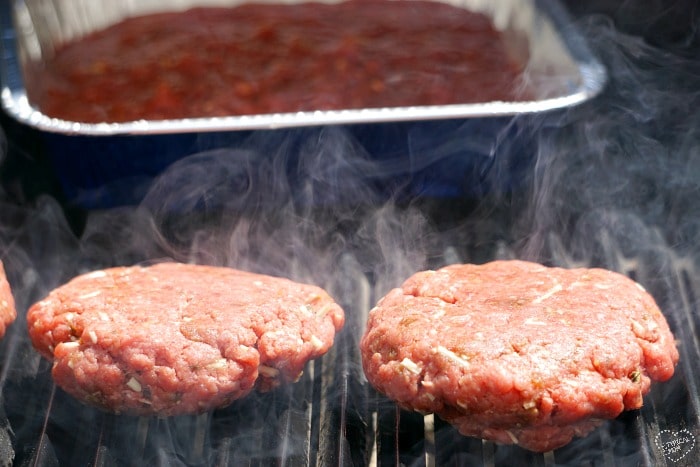 If we're cooking outside we like to put everything on the grill. The best way to heat up your pasta sauce is to add it to an aluminum cake tin and put that on the bbq too! It works really well and you just discard it when you're done. New York pizza burgers are just as easy as traditional burgers to make with just a few more add ins that make them taste incredible….and something a bit different from the norm. Check out the results!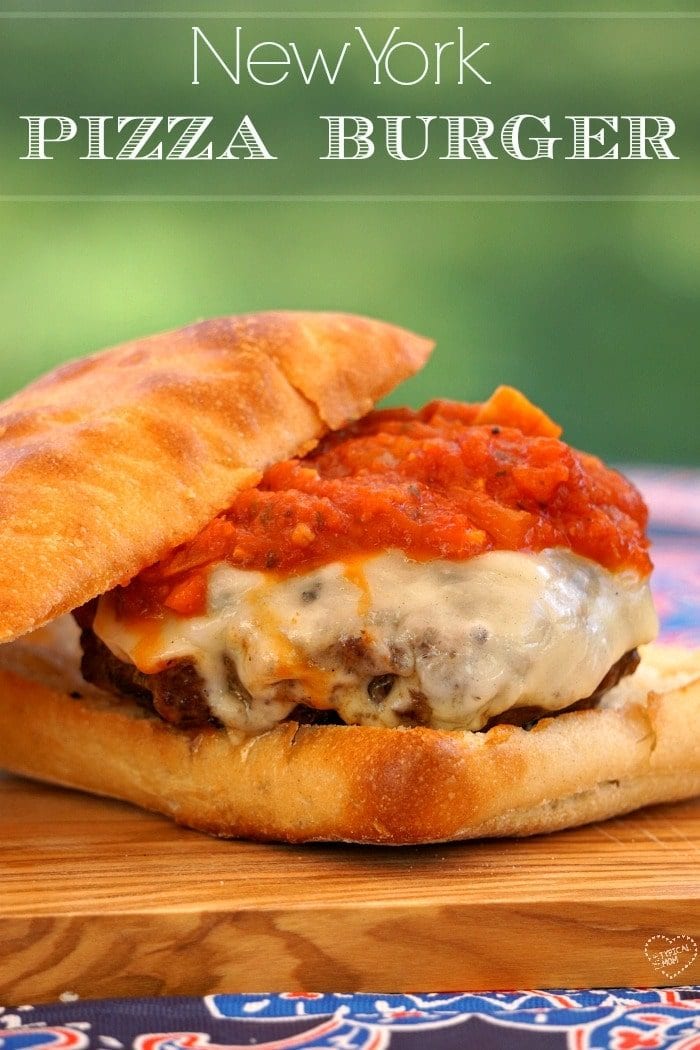 From The Typical Mom family to yours I hope you too have a fun summer, and find this New York pizza burger to be an amazing addition to your bbq get togethers as well. Happy grilling my friends.