Easy lemon pepper chicken marinade you can make before making grilled chicken, baked, or in your Instant Pot! Simple fresh ingredients you will love.
Best chicken marinade recipe
Of course you can make moist chicken all day long, but I love a great sauce. With this you won't need anything on top, it will soak it up before cooking. Oh yes.
With fresh lemons and herbs, it's light and refreshing that's perfect for the summertime for sure.
Okay so we make it year round but who's counting really.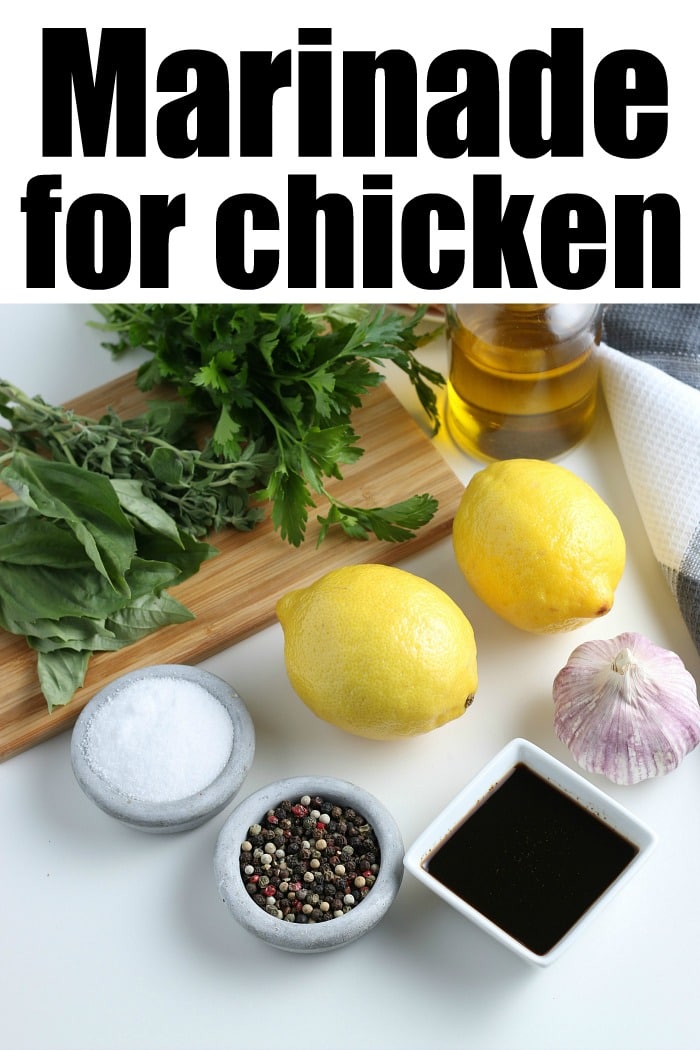 This is a great chicken kabob recipe too!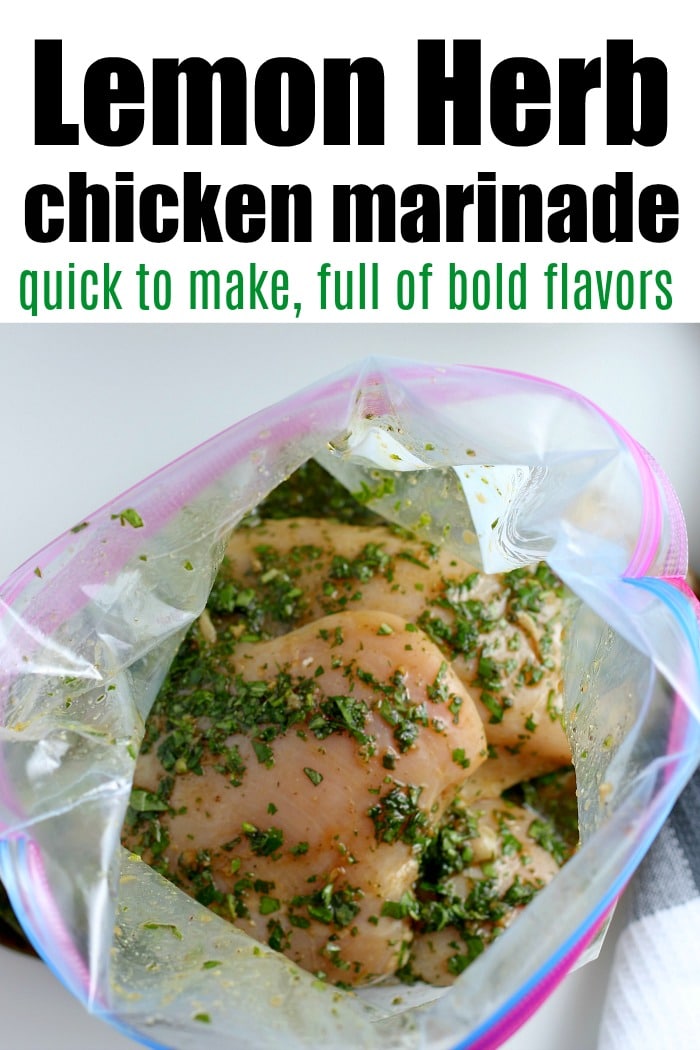 Herb chicken marinade ingredients
It is harder to find some of these in the Winter time, at least where we live, so I like to have dry herbs at all times.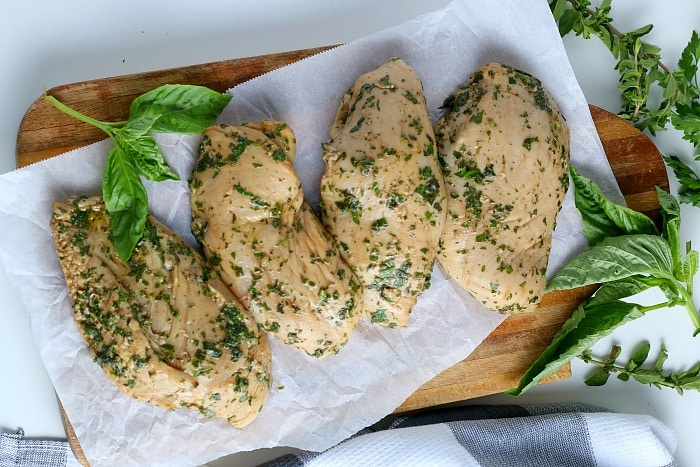 Lemon pepper marinade
How long do you marinate chicken?
It depends on what pieces you are cooking really. Wings and legs could marinate for 30 minutes and soak up enough garlic and lemon flavors in that time.
A whole chicken or thick breasts would take longer. 2 to 8 hours is typical, overnight isn't recommended with a lemon based mixture like this.
Is it better to marinate chicken in the fridge?
Yes…always!! Do not leave poultry at room temperature ever or it will increase the growth of bacteria.
Put into a freezer bag with your ingredients, or in a baking dish covered with plastic wrap.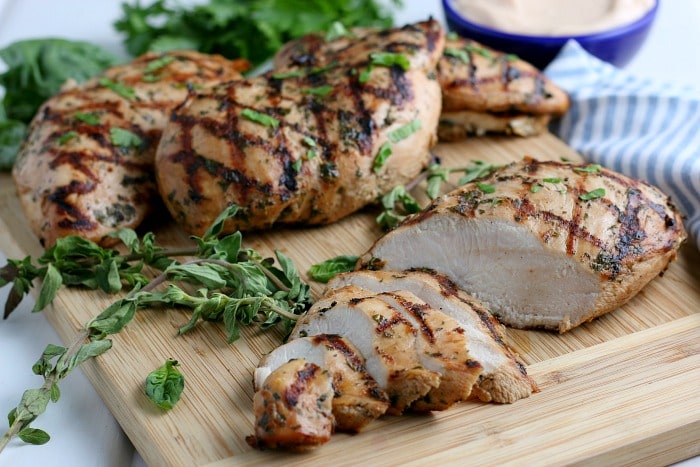 How long does chicken take to cook?
Cooking times vary widely depending on how thick your meat is. The mode of cooking makes a big difference too. That is why you MUST have a meat thermometer to check the internal temperature.
You can find handy guides on line like this one for how long to cook chicken.
Tips for cooking moist chicken
A preheated grill always makes it cook quicker and more evenly.
You'll want to make grilled chicken over indirect heat so it doesn't get too brown on the outside, and still raw inside.
For baked chicken, use the middle rack in your oven.
If cooking on your stovetop, do so over medium high heat with a lid on to maintain the moisture.
Once it's done, allow meat to rest for at least 5 minutes before slicing.