Knott's Berry Farm Spooky Farm is a great time to visit this Southern California theme park. Halloween trick or treating throughout the park make it fun!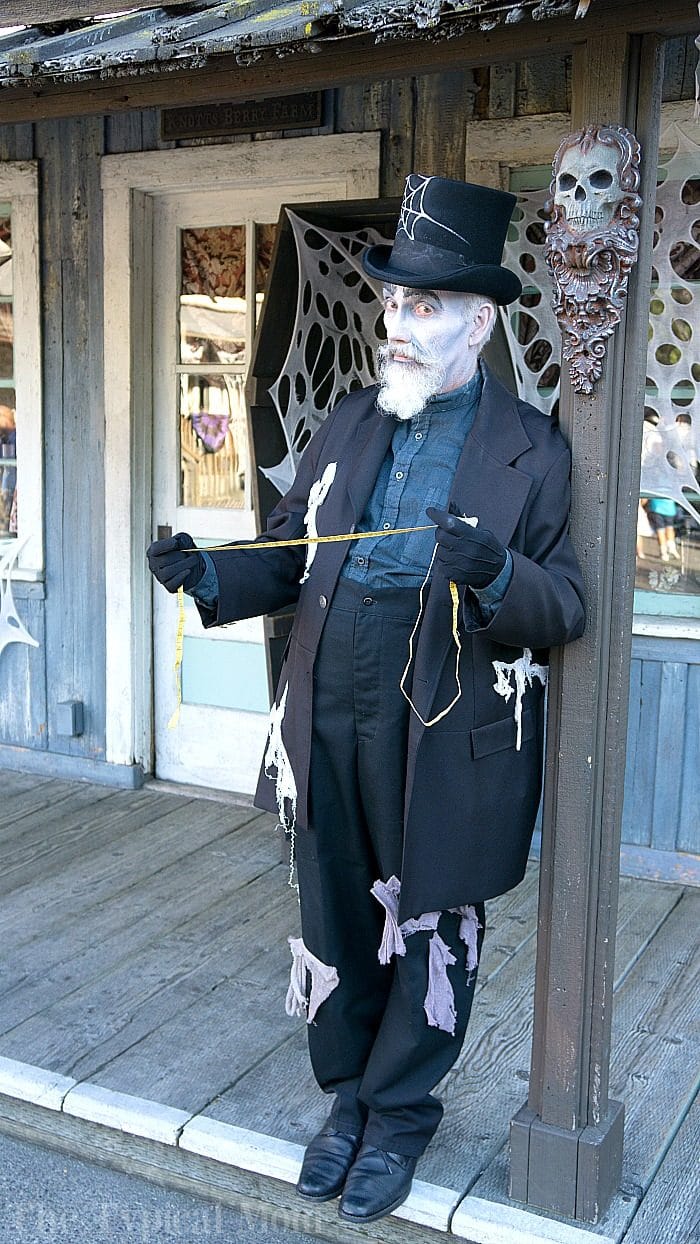 If you haven't been to Knott's Berry Farm Spooky Farm before it is a really fun time of year. Of course this fun Southern California theme park is always changing things up and adding new decorations and live shows according to the seasons, which makes Halloween so much fun! If you have kids you might want to head out to Spooky Farm as opposed to the night time which turns into Knott's Scary Farm. Still fun, but as it says it is quite scary. Special thanks goes out to Knott's for sponsoring our visit so we could share our experience with all of you.
There's no scaring during the day during Spooky Farm, just fun and trick or treating!!
Yes…included in your admission is trick or treating where they hand out candy at several different stations throughout the theme park. Many are along Ghost Town and they give you a map when you enter so you can find them throughout the day. They give children a yellow bag too to hold their goodies…but mine ate them along the way. 😉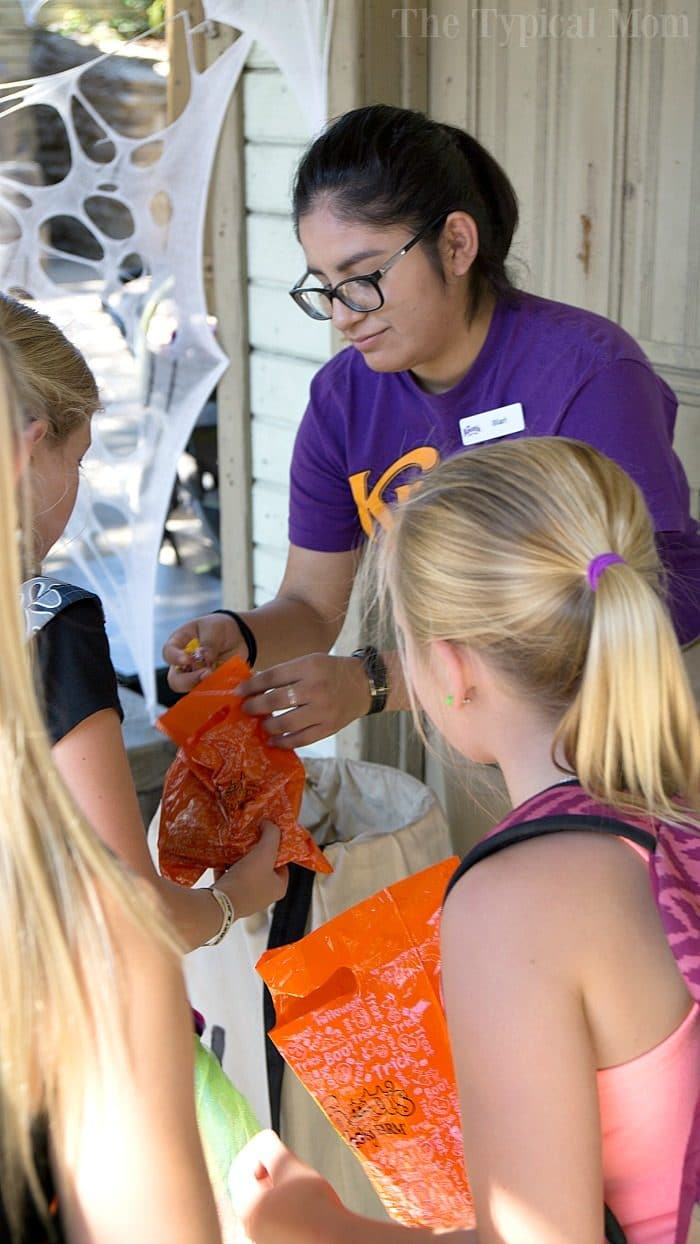 As always, Knott's Berry Farm always has the entire place decorated in cobwebs, with skeletons and scarecrows hanging by your favorite rides like Ghostrider…I even think this one is pretty fun!
There are lots of characters like the one you see at the top of this post, witches, and they are ready to snap a picture with your bunch. You're free (and encouraged) to wear your costume to the park too. My group of girls dressed up as rainbow as they could this year which was fun…any excuse to dress up really.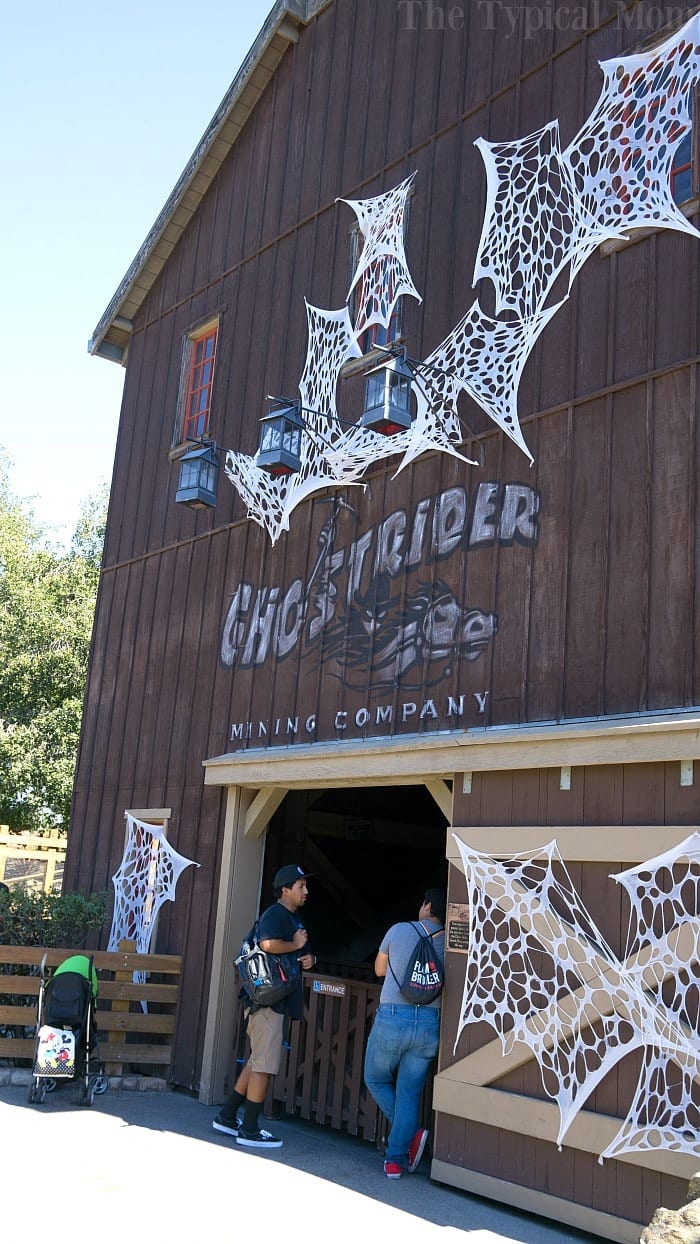 Throughout the park were several booths with great Dia De Los Muertos souvenirs and games for kids to play, activities to do, coloring stations and more in honor of the upcoming holiday.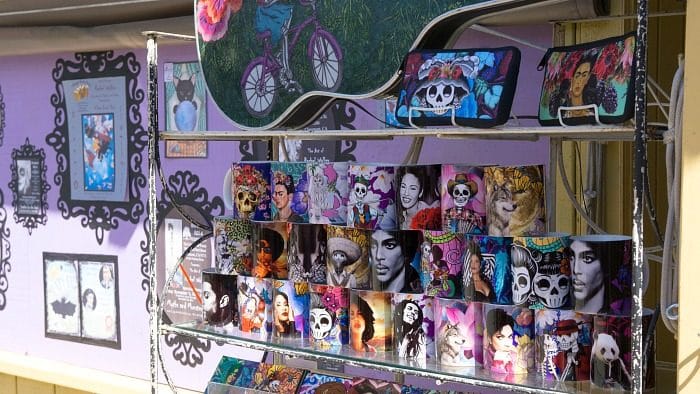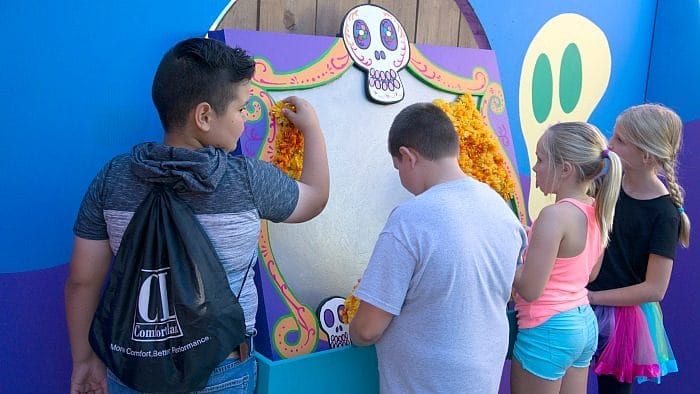 Inside the horse stables the horses were striped as though they were wearing a costume too and there were several animals the kids could touch like this snake!! There was a rat, worms, a possum, and other fun creatures too.
If you've never been to Knott's Berry Farm Spooky Farm it's a really fun time of year to visit. You can find more information about the shows and what is offered during this time of year here. This, Boysenberry Festival, and Knott's Berry Farm at Christmas are our favorite times of the year!