Knott's Berry Farm at Christmas time is a lot of fun. Holiday shows, crafts, Santa, and they even have snow in Ghost Town too this year.
Have you visited Knott's Berry Farm at Christmas time? It's called Merry Farm and they transform this fun theme park into everything Christmas. It is pretty fun. Special thanks goes out to Knott's for sponsoring our trip so we could share photos and video with you. (originally published 11/16)
Christmas Events at Knotts
There are so many things to do at Knott's Merry Farm! We go there fairly frequently because they are always changing things up throughout the seasons, and my kids love the rides! During Christmas time they bring in many things including snow to make it feel like the holidays!
It used to be, Disney had the same thing back in the day but unfortunately they ended that many years ago. Planning a fun filled family vacation?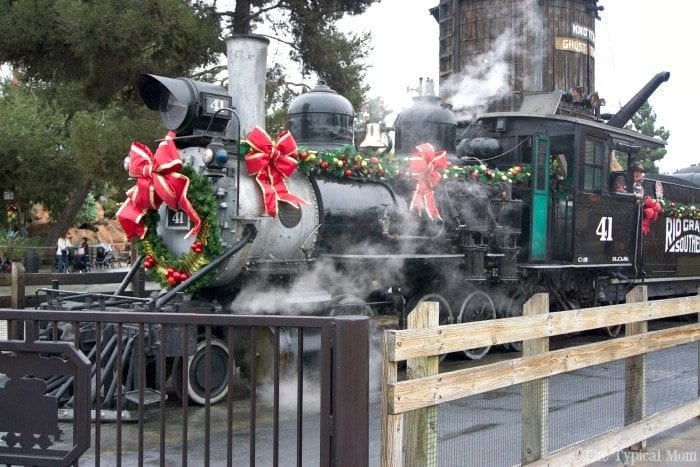 Is Knotts Free on your Birthday
Many times you can find a Knott hotel ticket package to save you a bit. They're usually the best deals anywhere else you'd find.
If you're planning a quick overnight getaway there are hotels locally and if you live locally buy your 2020 season passes at lowest prices ever to save a bunch.
BUT if you have a bit of time to plan, follow these tips:
All throughout Calico Ghost Town there are bows, garland, wreaths, and the stores are filled with Christmas decorations.
Log Ride YouTube Video
Visit Christmas crafts village too while you're there.
Of course we had to ride our favorite rides in between Snoopy's Ice Show where everyone was dressed in Christmas attire. During Knotts Merry Farm there are crafts and holiday themed shows too. Our favorite find were the singing carolers!! See park calendar and hours for Merry Farm here.
Santa Claus at Knotts Berry Farm
It was sprinkling a bit when we were there but that didn't stop the carolers from "singing in the rain", literally. There was snow in the evening too after the tree lighting ceremony, the most fun for my SoCal babes!!
One of the things we look forward to each year during Merry Farm is Santa! There are tons of treats in his "cabin". Full of loaded cups of hot chocolate, cookies, milk, egg nog, roasted nuts, and more, it's a great place to sit and relax with other families there.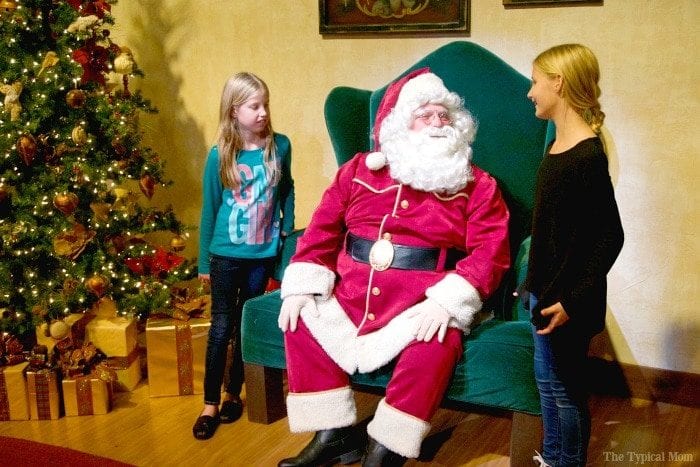 Is Knott's Berry Farm open on Christmas Day
It is not, in fact Dec. 25th they are in fact closed but every other day you can go.
For the last few years this is where we get pictures with Santa to put in their memory books. If you haven't experienced Knott's Berry Farm at Christmas time it really is a great and different experience you will get at any other time during the year.
Don't forget to experience Knotts Berry Farm at New Years Eve too.
During the summertime you should try Knotts Soak City
In October buy your Scary Farm tickets online for a treat

kids 13 years of age and older just love this
enjoy the spooktacular Halloween season there with all ages