Here's a Knott's Spooky Farm review of this fun but scary event at Knott's Berry Farm. Every October you too can take part in the activities and shows they offer.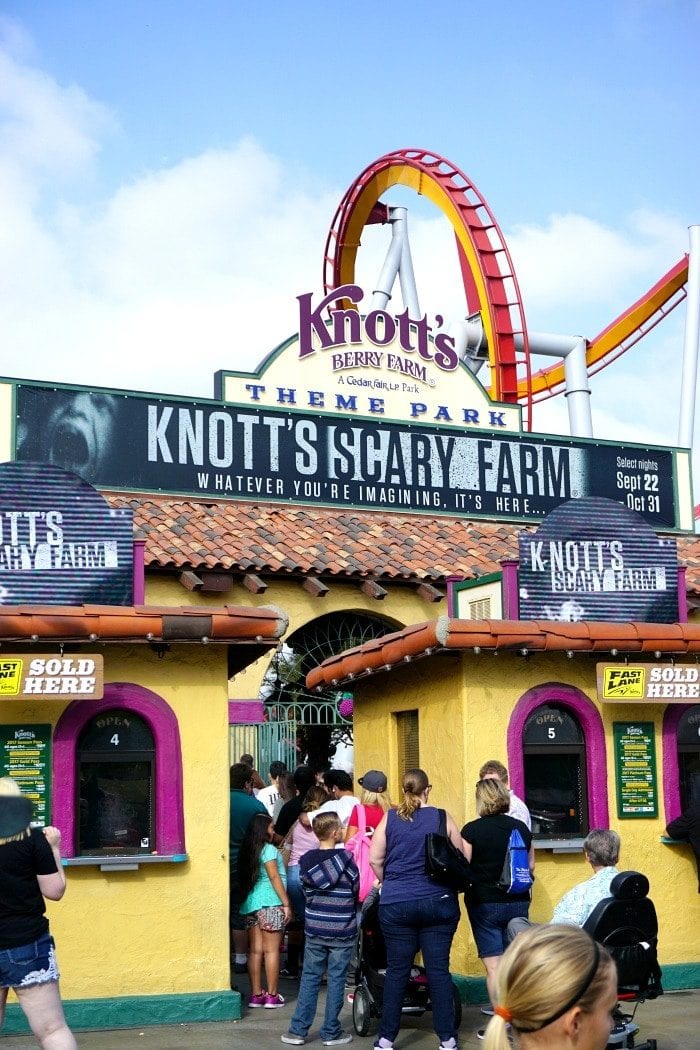 It's October and that means it's time for Knott's Spooky Farm!! If you haven't been it's pretty awesome and full of surprises at every corner. Here is a peek of what you might see once you're there and a deal to boot too! 😉 Special thanks goes out to Knott's for sponsoring our visit so we could share our pictures and experiences with you. (originally published 10/16)
You may have heard of Knott's Scary Farm and although that is fun. But Knott's Spooky Farm is something different as a Halloween treat for!! We went a few years ago, my kids wore costumes and had a blast!
This year they opted for Halloween shirts and met a few friends there too. As always they have the park fully decorated, have a fun maze, lots of fun activities in "the barn", trick or treating, "spooky" characters, and also have special shows for the season too.
Knott's Spooky Farm Review
The stables transforms into a place where you can see and pet horses into a fun area.
Filled with coloring, hay bales, games, painting pumpkins, and classic Peanuts movies playing in the corner.
Knott's Spooky Farm
"Monsters" return to Ghost Town and kids have an opportunity to trick or treat (just fun, no scare here)
It's a Great Pumpkin Charlie Brown! themed activities are celebrated and for a nominal fee kids can decorate and take home their own pumpkin like this!
Dia de los Muertos (not scary) fiesta takes place at Knott's in Fiesta Village
Spooktacular costume contest happens daily!
The Spook Hollow Maze returns inside of Camp Snoopy too, here's a peek below
6. Halloween themed live shows in Camp Snoopy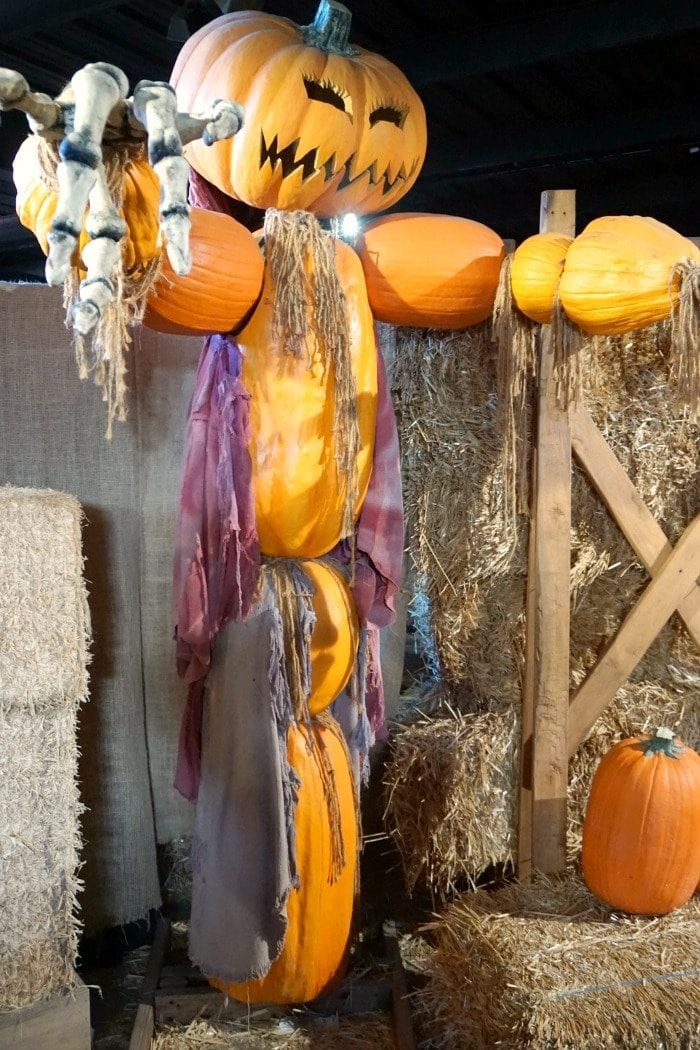 What is the difference between Knotts scary farm and Spooky farm?
Scary farm is at night and more for older teens and adults. If you have younger children who want to go to Knotts in their costume during Halloween you should take them during the day which is spooky farm. A tamer time, still fun, but not scary for younger kids.
Can a 12 year old go to Knott's Scary Farm?
Yes but recently Knotts has changed their policy on minors attending alone. Currently kids under 15 must be accompanied by an adult inside the park.
Can I take my 8 year old to Knotts Scary Farm?
I would recommend for ages 3-11 go during the day to their less scary event known as Knotts spooky farm. It still has a Halloween theme but not people jumping out to scare them so it is more appropriate for younger ages.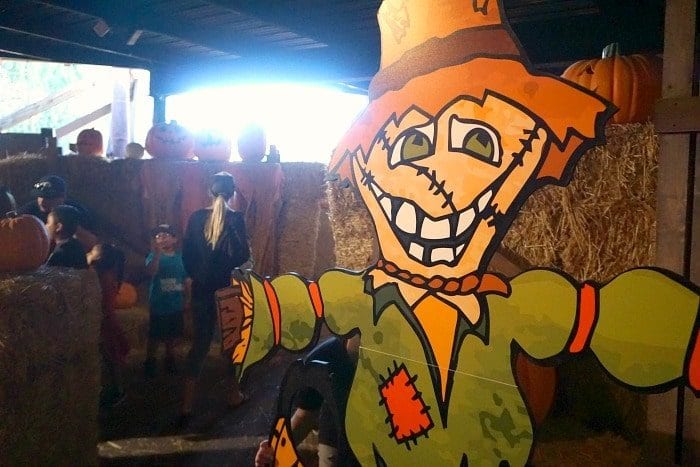 What else….well did you know Knott's Berry Farm offers ALL DAY dining??!! We did this on our last 2 visits and there are TONS of options + you can eat up to every 90 minutes for just one price per person…perfect when you are staying all day.
Don't forget to visit the graveyard before leaving Knott's Spooky Farm either! Feel for the knocking down below at this grave site….is he trying to get out??? 😉