Ready to learn how to start homeschooling? I'm a mom of 3 who decided to start in middle school and never went back because it worked so well for our family! Let me help you decide whether you want to start on this new journey as well.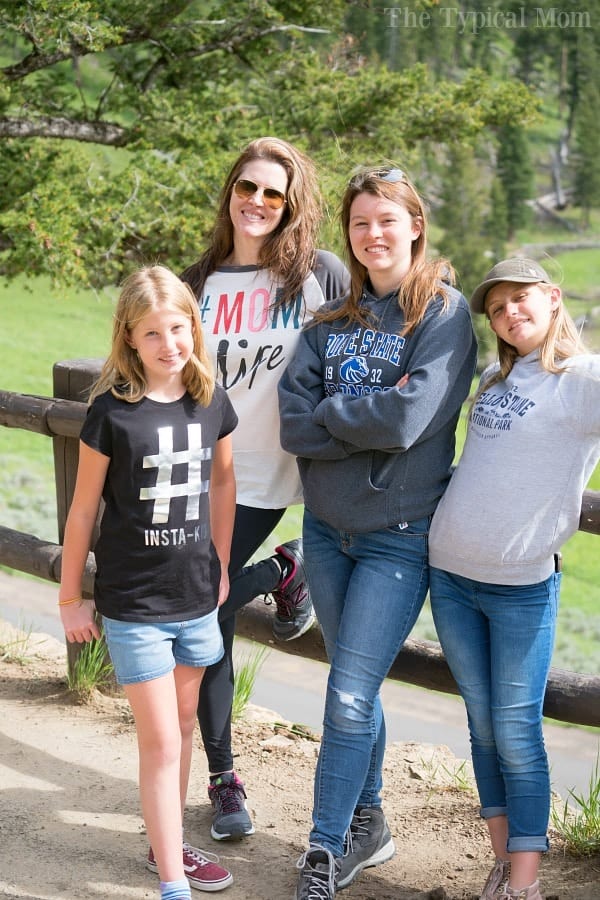 Wondering how to homeschool and whether it's right for you? Trying to understand if a public school or private schools are right for your child is hard enough. Adding in the mix of wondering if you can successfully homeschool your child can be a lot. Our family has done both so I see the benefits and challenges to both.
How to Start Homeschooling
First you should start by reading our journey and why we decided to homeschool middle school. My oldest went through public school K-12 and our youngest 2 were pulled out in the 5th and 6th grade, NO regrets!
The most important reason to change is to focus specifically on YOUR child's learning style. Not every family is going to have the same homeschool journey or the same homeschool curriculum and that is totally okay.
That's precisely the way it should be. Each experience is unique. One of the biggest perks is that you have the freedom and the flexibility to make choices based on what you want to teach in your school at home.
You'll find that a lot of parents struggle with it at first. They lack confidence in their ability to teach. This is quite common but there are a few things that can help get you over that mental hurdle.
If you can start viewing home education as a way for your child to learn more about themselves at their own pace, it just might help you be kinder to yourself as the teacher, too.
You'll find that most homeschooling families will say that this method of learning allows freedom and flexibility in pretty much every aspect of their life.
Having the ability to structure the day in a way that works well for the child and you is priceless. Plus, you're free to start your days at a time that is better suited as well and have the ability to do all the extracurriculars that are important to you and them.
Parents also love that they're not having to drag everyone out of the house or spend their mornings being a taxi driving. You can now focus on skills that are most important in life, and to your family, and skip a lot of the "busy work".
Homeschool laws for beginner homeschoolers
One of the biggest aspects that tends to overlook is the laws in the state that you're living in. These laws are important and pertain to homeschooling parents. Each state is different in what they require.
Some states like Idaho are very relaxed. Others have a much more rigorous process and requirements. It's very important that you pay attention to the laws in your state. You don't want to do anything that would jeopardize your ability to continue, or hinder them from higher education opportunities.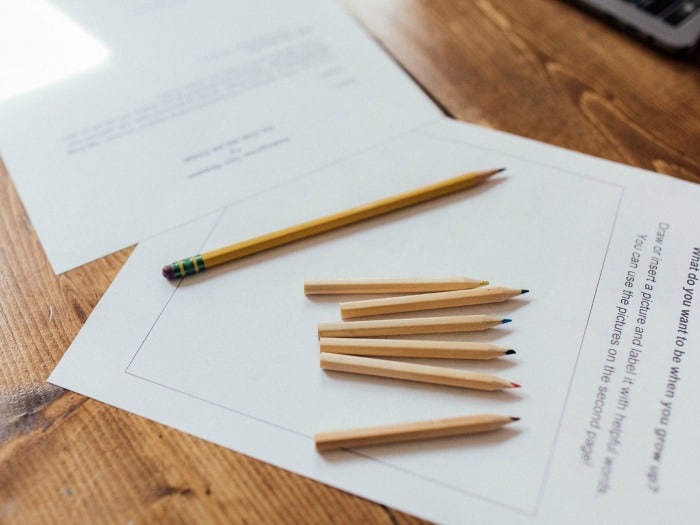 There are a lot of online resources that you can get information from so that you stay educated. It's also a really good idea to join support groups of other local homeschoolers if you have some in the area. You'll find some veteran homeschoolers with a lot of information, as well as other beginners that will support your decision.
It's a good idea to meet other families who are on the same journey. This gives your children the social interaction that many people talk about being a potential issue.
Homeschooling 101 Tips
When you're trying to decide on homeschooling or not, it can literally feel like the walls are closing in. Take a deep breath and realize that you're making a choice to do what is right for YOUR family. Not matter if your child is in elementary, junior high, or high school, it's never too late to try it.
Can you start homeschooling at any time?
Yes!! We didn't begin until we decided to homeschool middle school grades. Initially we thought it would just be for those difficult 3 years but then they began riding horses, we traveled a lot, and they decided to stick with it long term.
Looking back 3 years later I wouldn't change a thing. There is no more anxiety, drama, and both of them are able to focus on what matters. To us those aspects are family, happiness, and learning not only from books but from life experiences as well.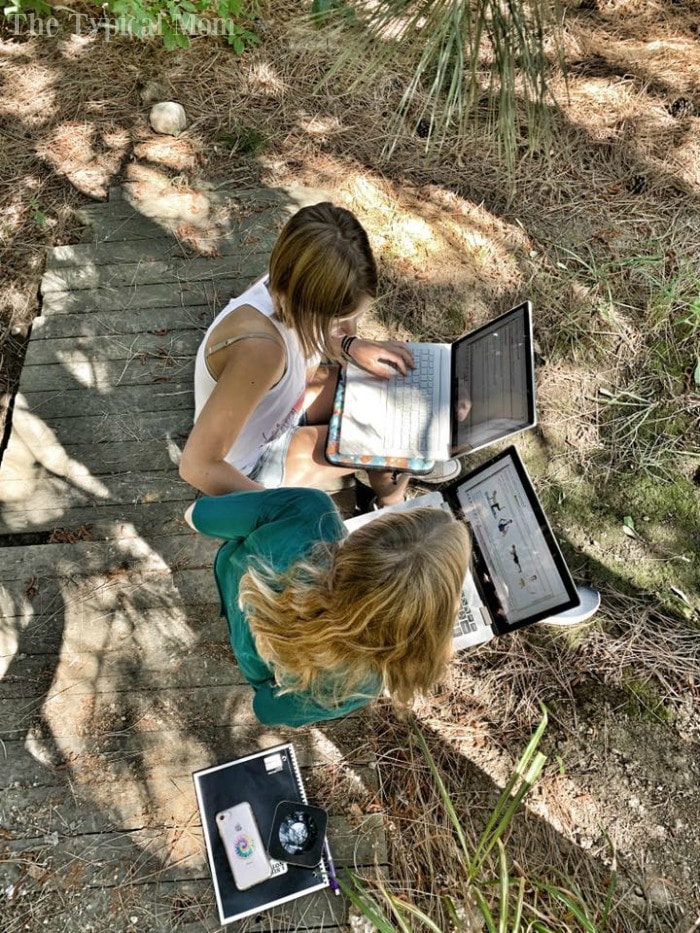 My recommendations for figuring out how to homeschool children are simple and straight-forward. I'm a big fan of jumping in with both feet and immersing myself in the information.
Read all you can online about the pros and the cons. Talk to other families who have been doing it for years and see what their experiences have been. Talk to them about what their child learned in public school versus what they're learning in now.
Find out if there are any homeschool conventions in the area that you can sign up for and attend, either in person or virtually. Watch YouTube videos and listen to audiobooks on the benefits and challenges too. BUT at the end of the day do what your gut tells you is right for YOUR child.
Homeschooling for Beginners
Make certain that you're focusing on a curriculum that complements the learning styles of your child. Some kids are visual learners (like mine) and need programs like Accellus, Time4Learning, or Khan Academy. Others would rather read text for online learning and Connections Academy is preferred.
How much does it cost to homeschool your child?
It's free!! You can find some who charge a fee but most cost nothing to you. Instead of your taxes going to the public school for your child, it will go to the online program instead. Check with your local state laws because each one is different. Some states and programs, like Idaho, will pay YOU to homeschool your child!
There are TONS of free homeschooling programs available. You need to look at them all to see which suits your family and child the best. Do NOT be afraid to start one and switch to another if it doesn't work for you either. We did this our first year and I'm glad I went with my gut.
Supplement with educational websites on days when you are traveling to fill in the gaps and you'll enjoy just how versatile your new life is.
One of the biggest positives about homeschooling is that it does give your child the chance to get a better-rounded education. This is because the curriculum is tailored more to them and their interests which has them being active and engaged.
Some states will pay YOU to teach at home too!!
If your state has a program like Tech Trep they'll offer up to $1,700/year to pay for extracurricular activities and curriculum. This is the one we used last year and will for the next 4 years since they have an online accredited High School program now.
How to Start Homeschooling Today
Start by searching the programs online and look at examples of their lessons. There is surely one that will resonate with you and your child.

OR if your state allows it, you can create your own curriculum yourself and not use any online programs. Most times in this case you just need to submit evidence to the district of their attendance.

2. One thing that commonly gets overlooked by parents is that they don't tell the current school that their child is in that they're going to be homeschooled. Make sure you do this so they aren't marked as truent.
This goes back to the "laws in certain states" information above and is important. You have to communicate with the school that you're homeschooling your child. There are some states that actually have to have it written out and submitted for their files. I just needed to tell the school secretary before the beginning of the next year and we were done.
If we've answered your questions of how to start homeschooling and you're ready to get going today, count your research as part of the process and start the first steps. I have other resources on my blog too like homeschool field trip ideas, indoor exercises for kids as well as culinary ideas of course too.
How to Get Started Homeschooling
Choosing to homeschool your child is a really exciting time. Not only are you making a choice to provide them with a great education but you're also opening up the door to some really cool field trips and other unique and fun learning activities, too.
Homeschooling your child is an awesome opportunity that can really help to provide them with a great foundation for life. All you have to do is make certain that you're following the rules and guidance in your state to not have any issues getting started.
The sooner that you can verify, the sooner that you can get started. Websites like ours with lots of free printables for kids like using things like a printable Daily Checklist to keep everyone on task is vital to being organized and saving you money too. SO bookmark "us" because we add new things daily you might find handy.
Want to see a few of my favorite things that I am totally obsessed with?? Take a peek and see how many you might already have…twinsies!
Looking for more easy family recipes and tips? LIKE The Typical Mom Facebook page?
Then sign up for my free newsletter, and follow me on Pinterest! 😉
***** If you LOVED this recipe give it 5 Stars below and let everyone know what you thought about it. 😉