How to help sinus pressure at home easily with just two items! The best way to get sinus relief when you have a cold and during flu season. Simple and effective!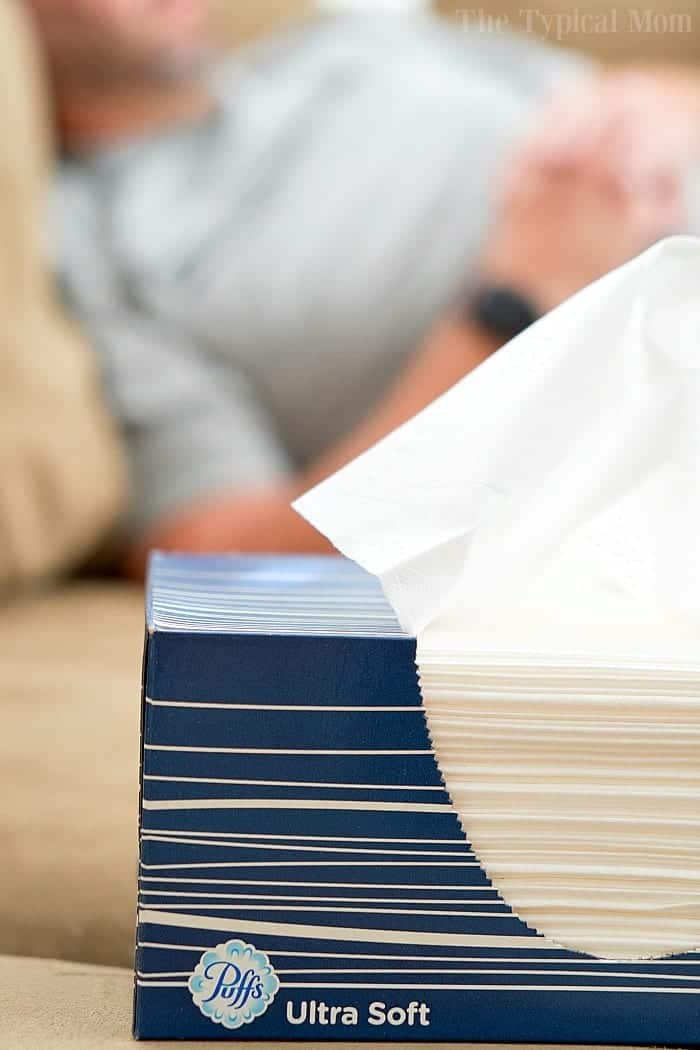 You know it's coming….the flu and colds! Especially if you're a parent it's pretty much inevitable that one of your children will catch something and bring it home to "share it" with you. Not fun. Battling the flu, drippy noses, and stuffed up sinuses are all too familiar to us, this is how to help sinus pressure as we know it and what has helped my husband and I for years. This conversation is sponsored by Puffs and Vicks available at Walmart. All opinions are my own. (originally published 10/17)
I bet someone in your house has the sniffles right now….my daughter does…..
This is what we always have on hand to help sinus pressure, my husband swears by this method so follow along…..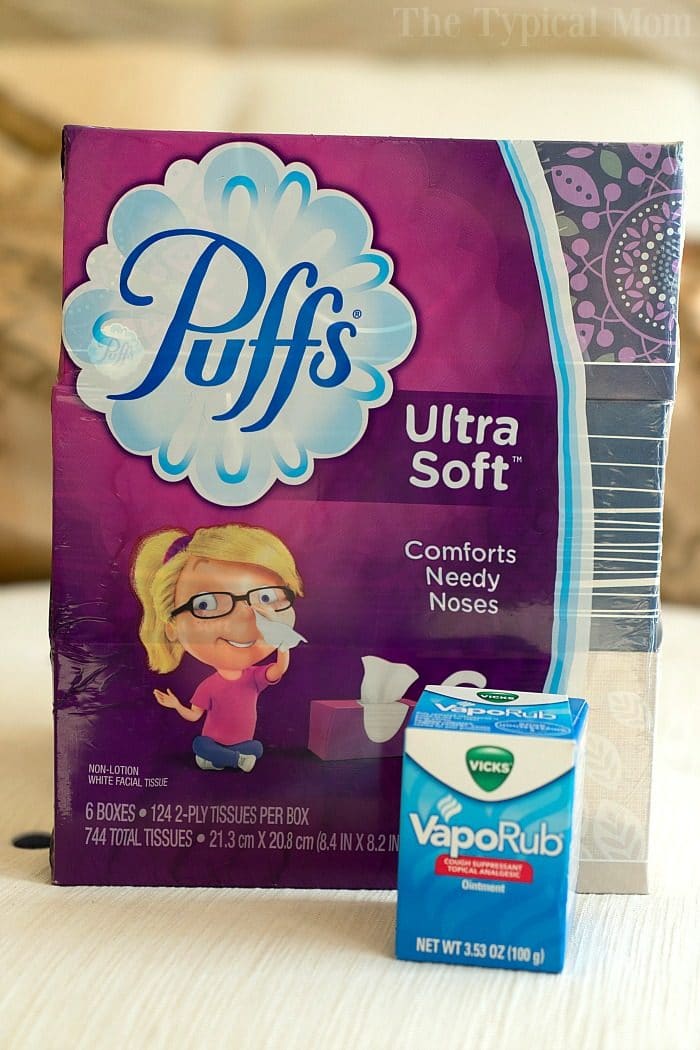 I think there isn't a time of year where we don't have a few boxes of Puffs and VapoRub in our house. With three kids and a husband who has sinus issues pretty much year round, I always keep them on hand.
There is nothing worse than waking up with severe sinus pressure and/or flu symptoms and not having what you need on hand. The LAST thing you want to do is leave the house, but you know your day will be a bit better with them.
Yes…we all have napkins and paper towels but seriously, let's be real. When you have sinus pressure or a nose that just won't stop draining you want the softest thing available to touch that tender nose.
Want to know my husband's hack how how to help sinus pressure, here it is!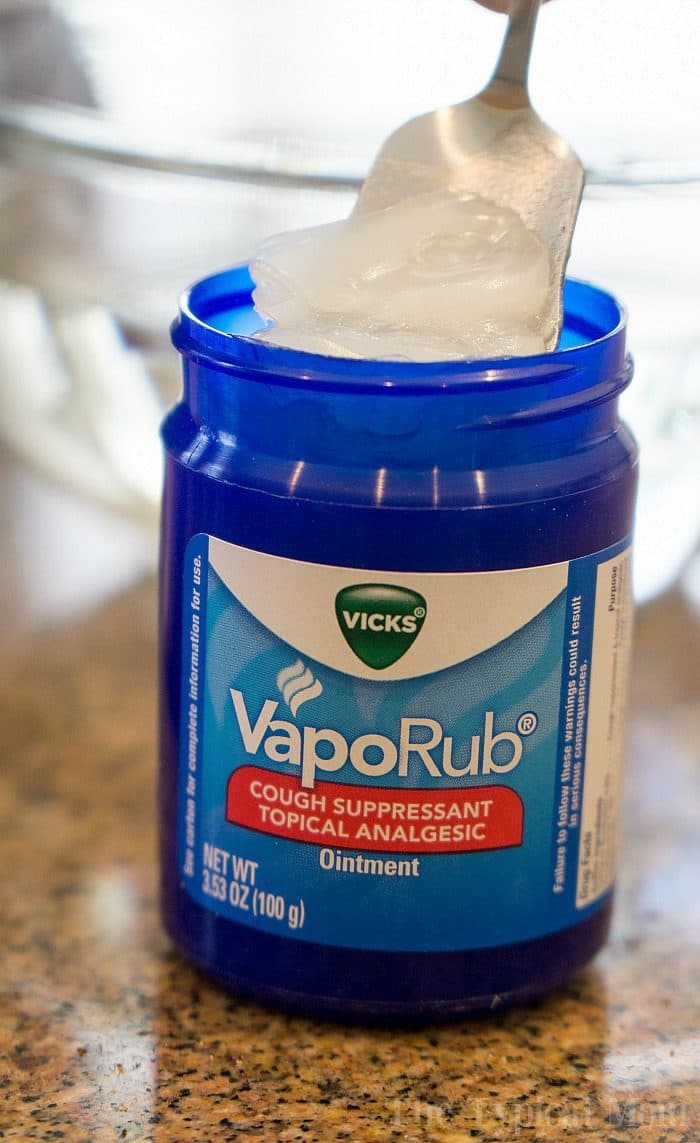 You don't need a fancy and expensive piece of equipment to clear your sinuses and feel a bit better when you're down and out with a bad cold or the flu, it's simple really. If you have this in your medicine cabinet you're set…if not grab some at Walmart and keep it handy when the time arises.
This is how to help sinus pressure at home that has worked wonders for us
Heat up a bowl of water and about a tablespoon full of Vicks VapoRub
Stir it in and it will begin to dissolve in the hot water
Put a towel over your head
Put your head above the water so the steam is warming your face
Completely cover your head and the bowl so the steam can be breathed in
Breathe in thru your nose (at first it will be harder because it's stuffy but it will loosen up)
Do this for several minutes until you feel some sinus relief
Use Puffs tissues to blow your nose
Feel the relief!
It is estimated up to 20% of Americans will get the flu this year. And with symptoms lasting as long as a week, its time now to stock up on all the necessities needed to ease those symptoms without having to make a flu-induced trip to the store.
Nobody ever wants to battle the flu but it's bound to happen to us all at one point in time.
These will be your lifesavers so stock up at Walmart now!
Hope our hack helped you find some relief for your sinus pressure. Let us know how it works for you!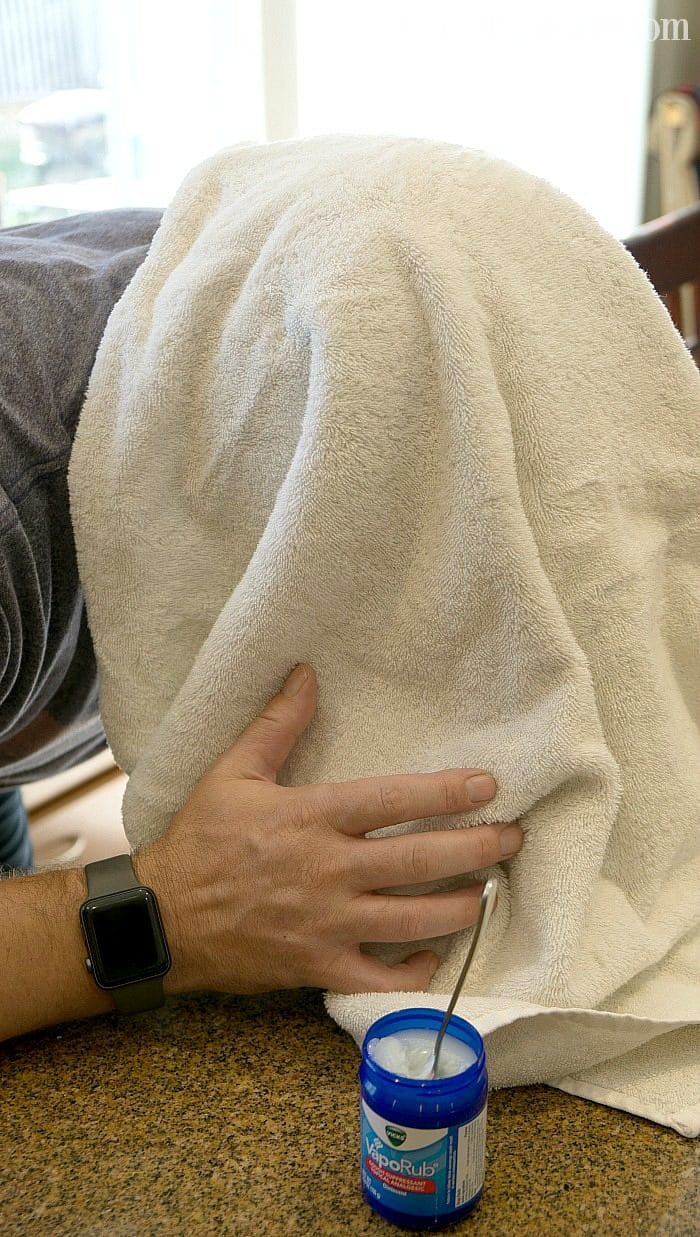 Other ways to help you breathe better and ward off allergies and illnesses this season:
This is a sponsored conversation written by me on behalf of P&G . The opinions and text are all mine.