This post is sponsored by Children's Allegra and SheKnows Media
 If you're a parent and looking for effective non drowsy allergy relief for kids we found one! Spring allergies are no fun for children who love being outdoors like my daughter but help is on the way and can be taken with you on road trips too! No matter what season gives them troubles there is relief for them.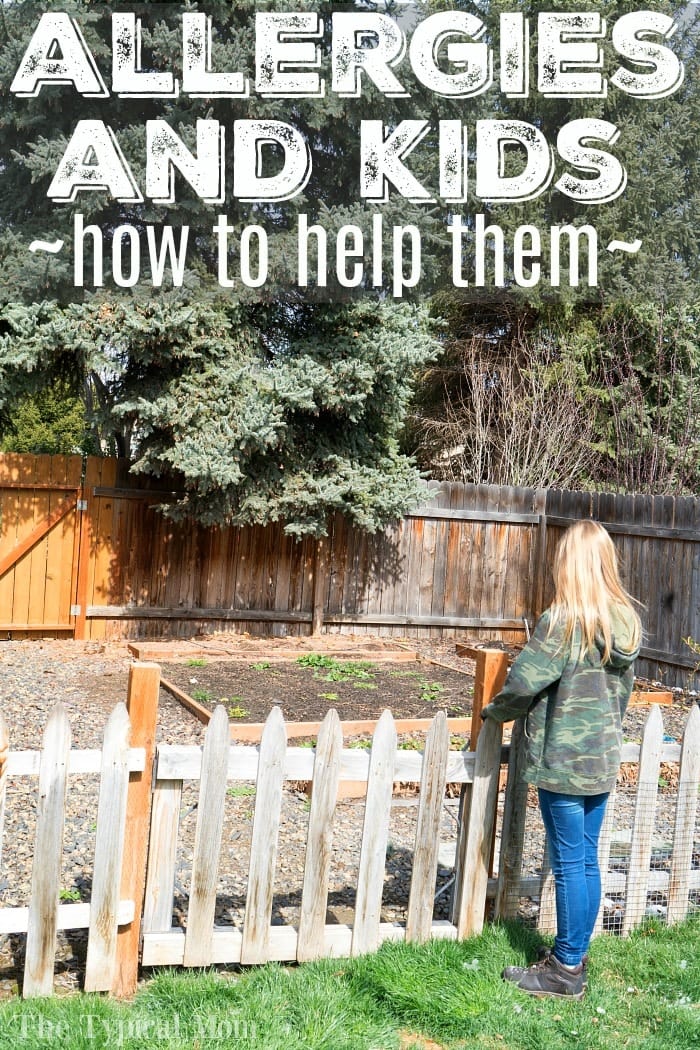 The fun part about childhood is playing outdoors and being carefree right??!! Well for kids with seasonal allergies it can be a bit challenging. I have three daughters and my middle one has suffered from allergies most of her life. Poor thing gets a runny nose and sneezing when the seasons change, and when we travel (which is often) it was hard to figure out how to help her while we were away from home until…….we found non drowsy allergy relief for kids tablets that work great, and we can take with us on the go too!
This happened at the end of March in Idaho!!
Talk about a surprise!!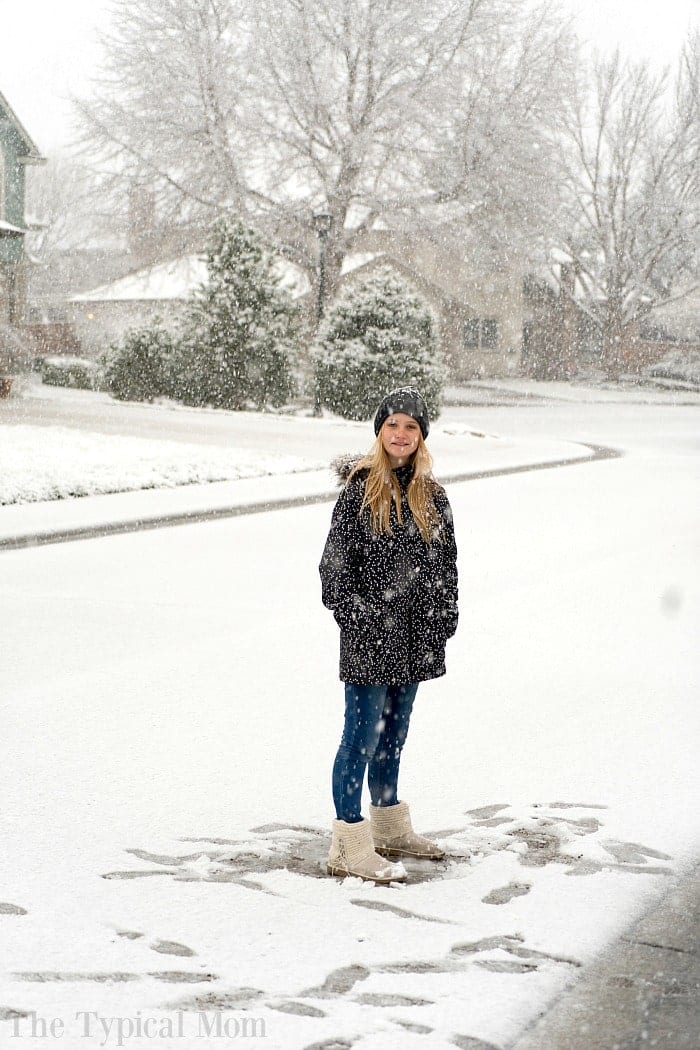 One day it was sunny and bright and the next morning it was a winter wonderland outside…but wasn't winter anymore. 😉 Of course they had a ball in it but with wild changes in weather comes some struggles with allergies for this sweet girl.
All three of my girls are always up for a new adventure, and really enjoy being outdoors, but my 11 year old here loves it the most!
If she could camp out amongst the trees and work at an animal rescue she would be in heaven! With all the different trees and blossoms that come about in the Spring especially it gives her nose some troubles though.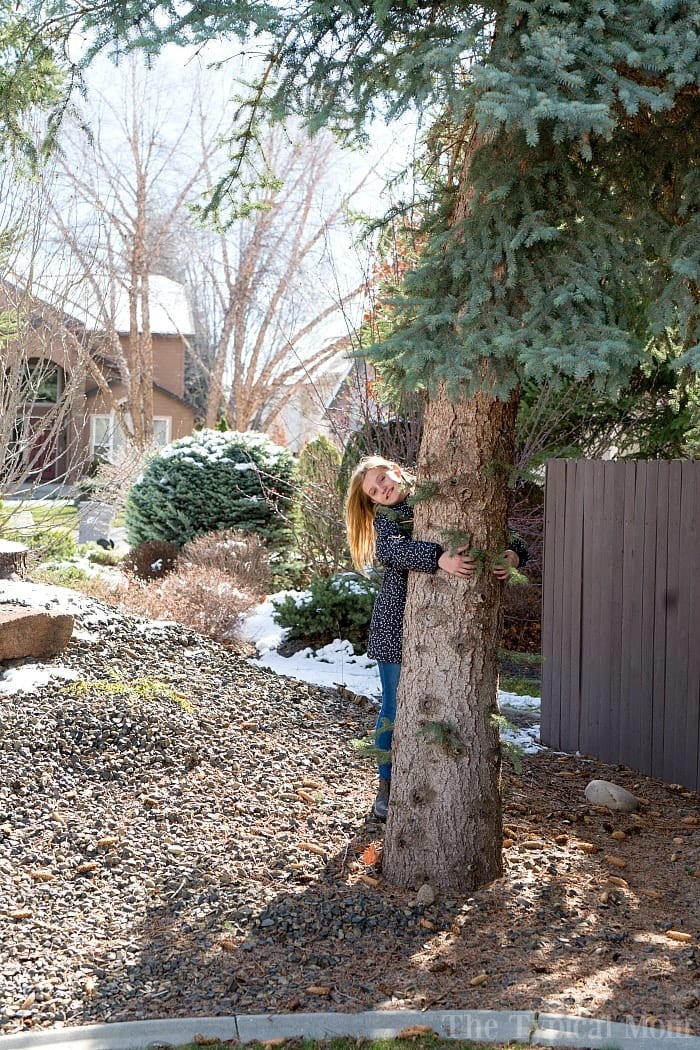 When we travel as a family we love visiting National Parks which as beautiful as they are also have a wide variety of trees, new blossoms, and for a child with allergies it used to really bother her and I felt so bad. Traveling with medicine in liquid form was a bit more challenging as well, but Children's Allegra tablets eliminated those worries for us (you can find a coupon here to purchase tablets or liquid which is available as well for children ages 2 and older). Allergy relief for kids that's perfect on the go!
I can pop them in the glove compartment, in our travel box full of necessities, or my purse and we're set! Since they don't make her drowsy she can enjoy the trip no matter what season it is along with the rest of us (tissue free and all). With 12 hours of relief I can give her one in the morning before we take off on our adventures for the day, and one in the evening if she needs it. No remembering how long it's been since her last dose is nice because we're usually so busy doing activities when we're on vacation and don't want to held back by anything.
When she's at school she finds relief all day in the classroom too if she takes a tablet in the morning. No more embarrassing drippy nose when she's amongst her friends. 😉
Between this and having an air purifier in her room running day and night we've found the allergy relief for kids she needs to smile year round.
You can find Allegra for kids and adults at your local store, and it's over the counter which is nice.
As a special treat they are hosting a giveaway too and one lucky fan will win a $100 Visa Gift Card so you can give Allegra a try and pick up some other goodies while you're at the store too!
Entry Instructions:
No duplicate comments.
You may receive (2) total entries by selecting from the following entry methods:
Leave a comment in response to the sweepstakes prompt on this post
Tweet (public message) about this promotion; including exactly the following unique term in your tweet message: "#Sweeps" and "#SweepstakesEntry"; and leave the URL to that tweet in a comment on this post
Blog about this promotion, including a disclosure that you are receiving a sweepstakes entry in exchange for writing the blog post, and leave the URL to that post in a comment on this post
For those with no Twitter or blog, read the official rules to learn about an alternate form of entry.
This giveaway is open to US Residents age 18 or older (or nineteen (19) years of age or older in Alabama and Nebraska). Winners will be selected via random draw and will be notified by e-mail. The notification email will come directly from SheKnows via the [email protected] email address. You will have 2 business days to respond; otherwise a new winner will be selected.
The Official Rules are available here.
This sweepstakes runs from May 2 -October 15, 2018.
Be sure to visit the brand page on SheKnows.com where you can read other bloggers' posts!