Ways to improve your home air quality are here! Whether it's because of allergens or just to improve your health we have a few easy ideas to put into place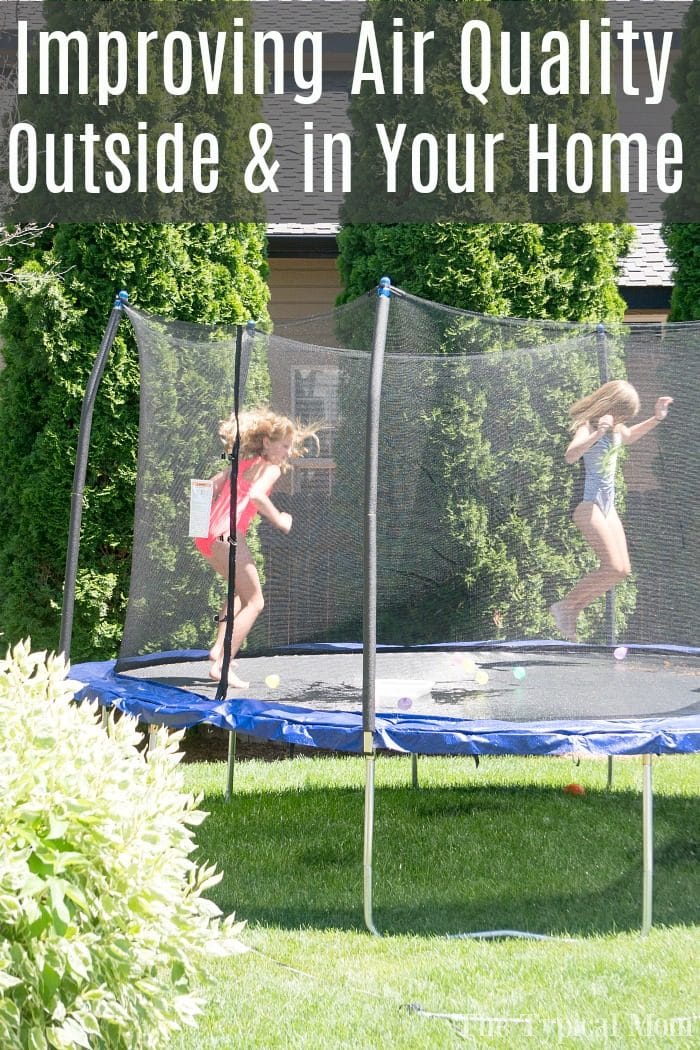 We all want to improve home air quality as well as the air we breathe outside especially for our kids. Outside is a bit more challenging as we don't live in a bubble, however in your home there are a few important things you can do to breathe clean air on a daily basis. Let me share a few ways you can improve the air quality in your home so your family can benefit in the long run too. This is what it is all about right??!!
Improving Your Home Air Quality
When you're a parent you think of what's best for your kids first, and then what you might need after that…..I'm sure I'm not alone in that.
We do what we can as far as improving air quality outside such as biking/walking whenever possible, planting trees and a vegetable garden in our yard, and purchasing biodegradable products whenever possible. What you can do to improve the air quality inside your home is dramatic!
We travel a lot as a family but I will say when we aren't on the road we are kinda home bodies. We like to hang out, spend time together, and enjoy our time at home.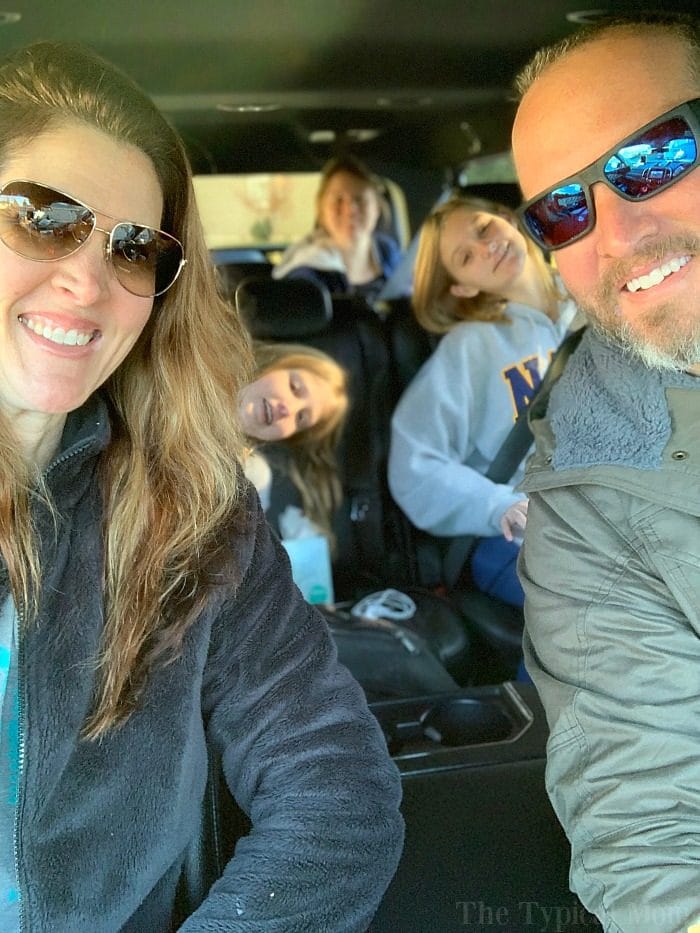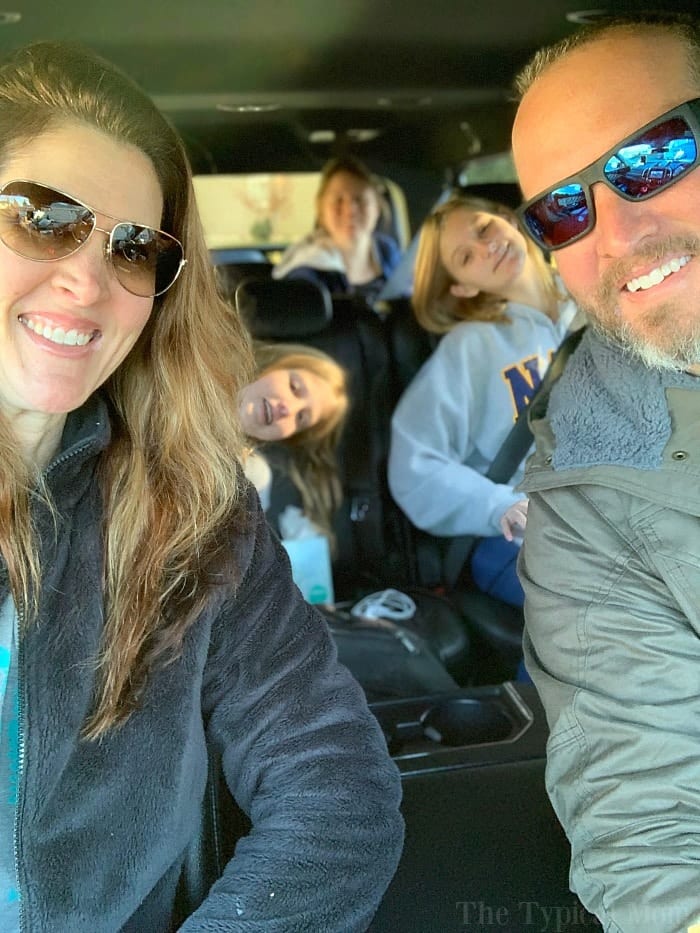 Recently we just moved 1,000 miles away from California to Idaho and when we transitioned it was important to create a house that was cool in the summertime and was free from allergens.
This is important for all of us but more specifically for my husband and middle daughter who suffer from allergies quite a bit when the seasons change.
Improve home air quality
Change air filters in the vents inside your home

– It honestly never occurred to me that this was even "a thing" until my daughter was suffering from allergies and my husband went on a mission to clean the air inside our home. This is where he started. Such an easy thing to do, inexpensive, and we change our filters about every 6 months. Depending on where your vents are located and the conditions of your home (pet dander, dust build up etc.)

The recommended time in which you should replace your air filters varies so do a little research and find a routine that best suits your homes needs. We have our

Lennox®

air conditioner running almost nonstop during the hotter months so our air vents get used a lot! It's best to maintain and swap them out regularly. Just pop the old one out, replace with a new one, and you'll be breathing cleaner air because of it.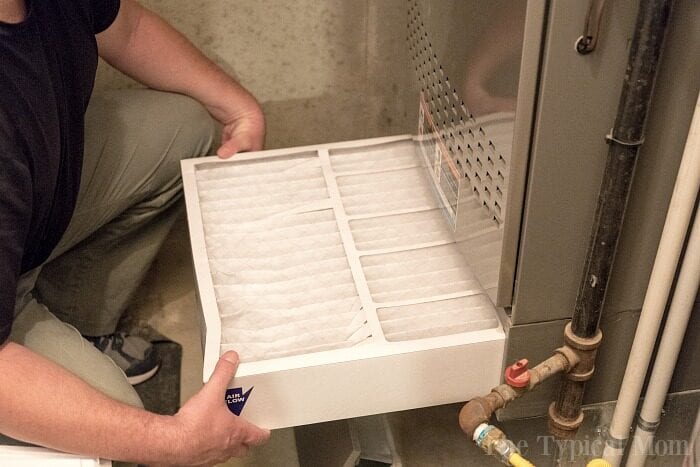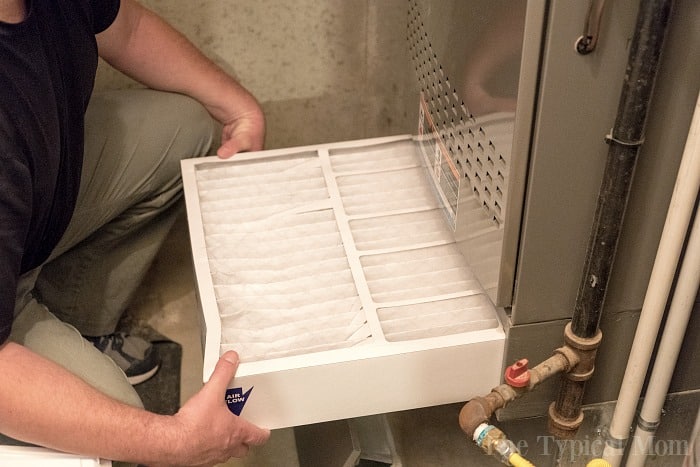 How to Clean Air in your Home
Vacuum and mop regularly

– Ok so we all probably do this but especially during the summer months for us it helps to eliminate allergens when we vacuum and mop at least once a week, sometimes more. Wiping away the dust and everything else that is brought inside by our clothing and shoes helps the inside air quality too. You'll be amazed at the difference it will make if you suffer from allergies if you do this more often. Easy and cheap to do.

Take off your shoes

– Along the same lines as I explained above, leave your shoes at your doorstep or just inside in a basket and don't walk with them inside your home. You have no idea what you're tracking into your home, and it's usually never good. Eliminate the problem with this easy step…and that tip is totally free to do!
Removing Allergens from Home
Invest in a home air purifier

– This has helped immensely!! I will tell you that when we were on a mission to help our daughter and her allergy issue, air purifiers made a huge difference and we wouldn't be without it now.

There are small single room versions, but Lennox has a

PureAir™

Air Purification whole-home solution that means cleaner air in every room and addresses all three types of indoor air pollutants: Airborne particles, germs & bacteria, and chemical odors & vapors. Fabulous for all families seeing to improve home air quality and especially helpful for those who suffer from allergies.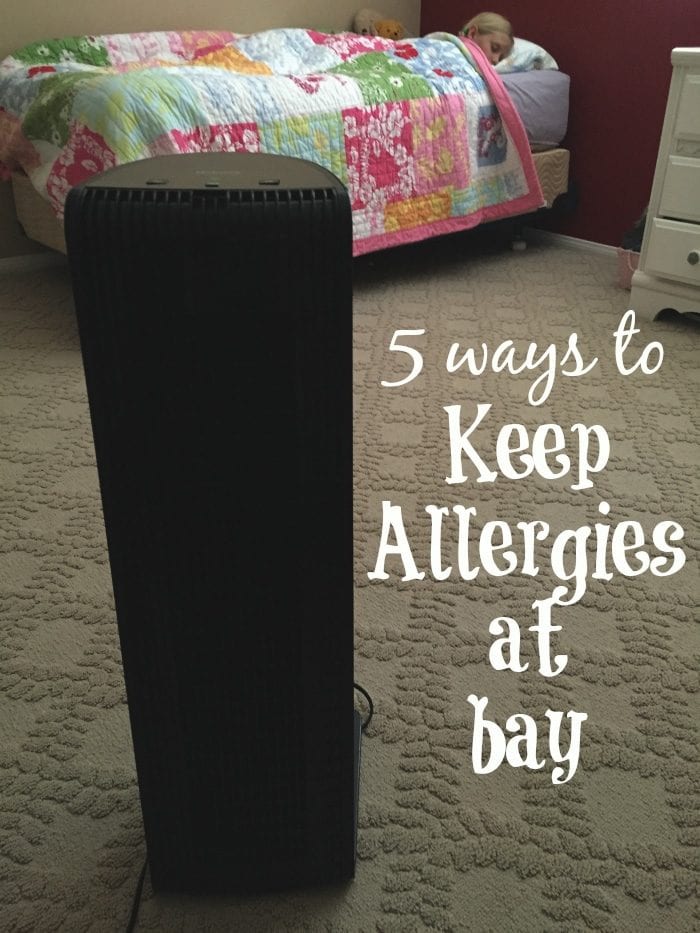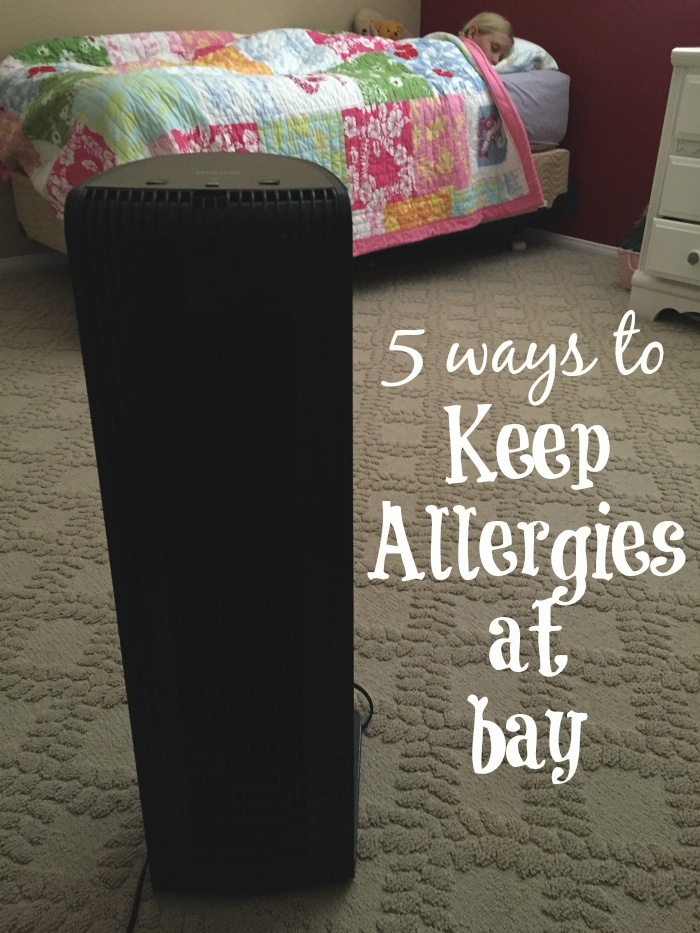 Home Air Purification
Have a smart home

– What does that even mean?? Well installing Smart Thermostats like the iComfort S30 from the Lennox

®

Ultimate Comfort System™ can not only cut down on your energy costs by shutting off when you're not home, but keeps your air quality clean while you're away too.

Normally without it you'd have to turn all of your systems off when you're away but the iComfort® S30's Smart Away Mode uses the GPS in your smartphone to detect when you're leaving, and automatically increases system efficiency.
If you or a family member returns home, Smart Away then returns your system to a normal schedule and comfortable temperature.
Have small add-on rooms in your home?? Lennox also offers mini-split systems that are easy to install using a compact indoor and outdoor unit connected through a small hole in your wall….so there's an option for any home configuration.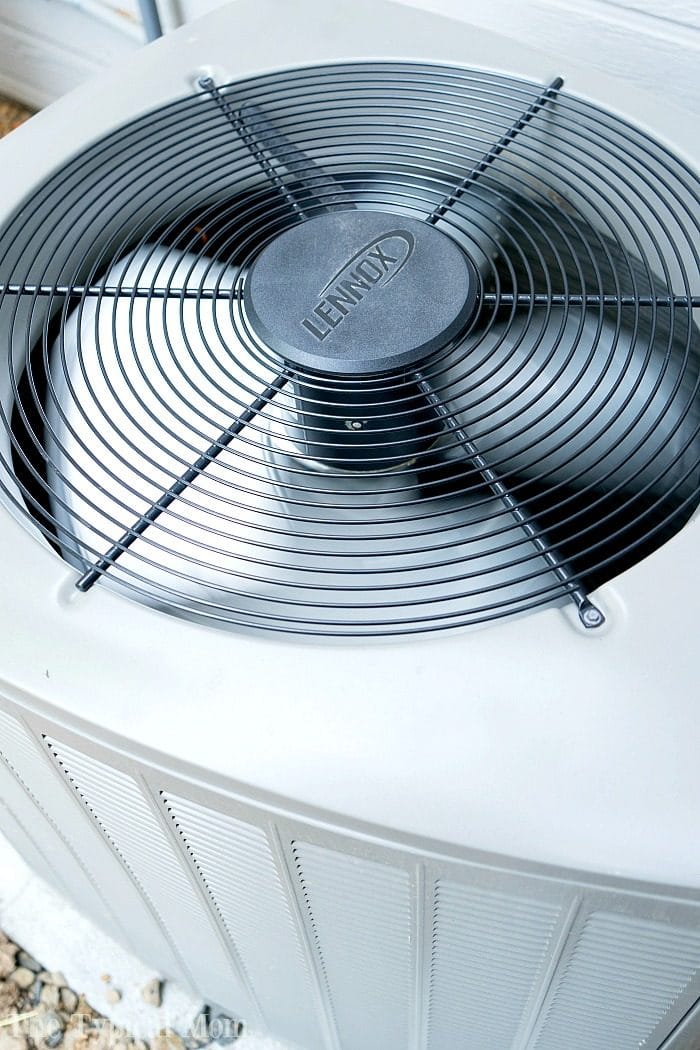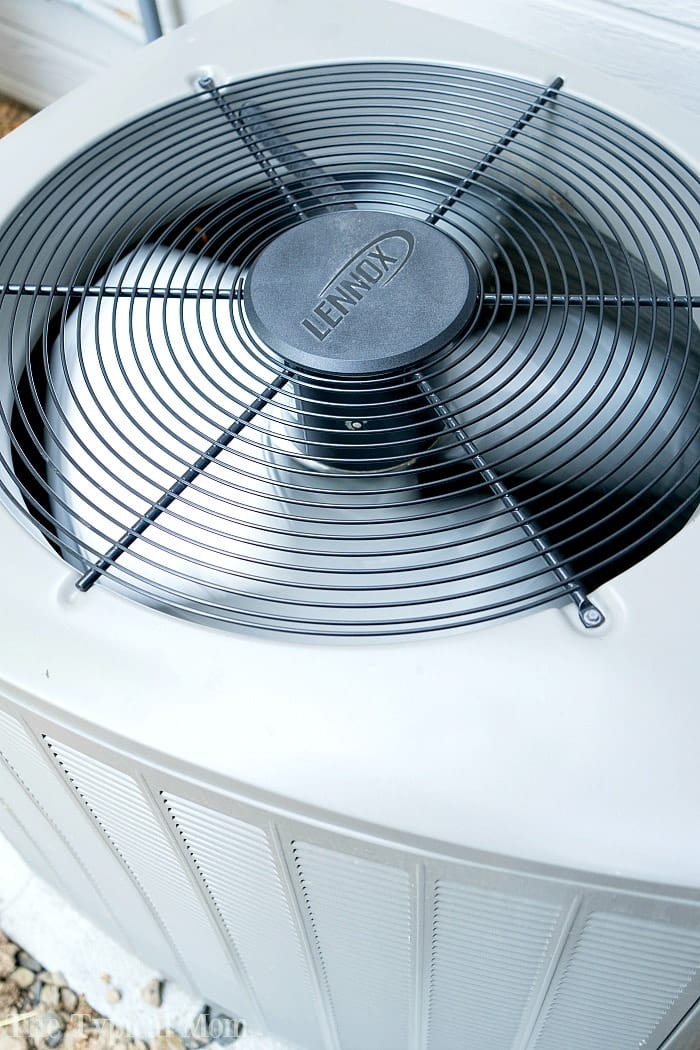 Whole House Air Purifier
If you have a family, you know how important your health is. I would put that #1 on my priority list above just about anything else.
Anything I can do to make us feel better so we can spend more time together at home, and also focus on thinking of new safe places to visit when we go on vacation.
These tips have helped us and I hope they give you some ideas on what to try when improving your home air quality.