How to make cream filled turtle cupcakes. Delicious filled with vanilla pudding frosting inside for a really great surprise.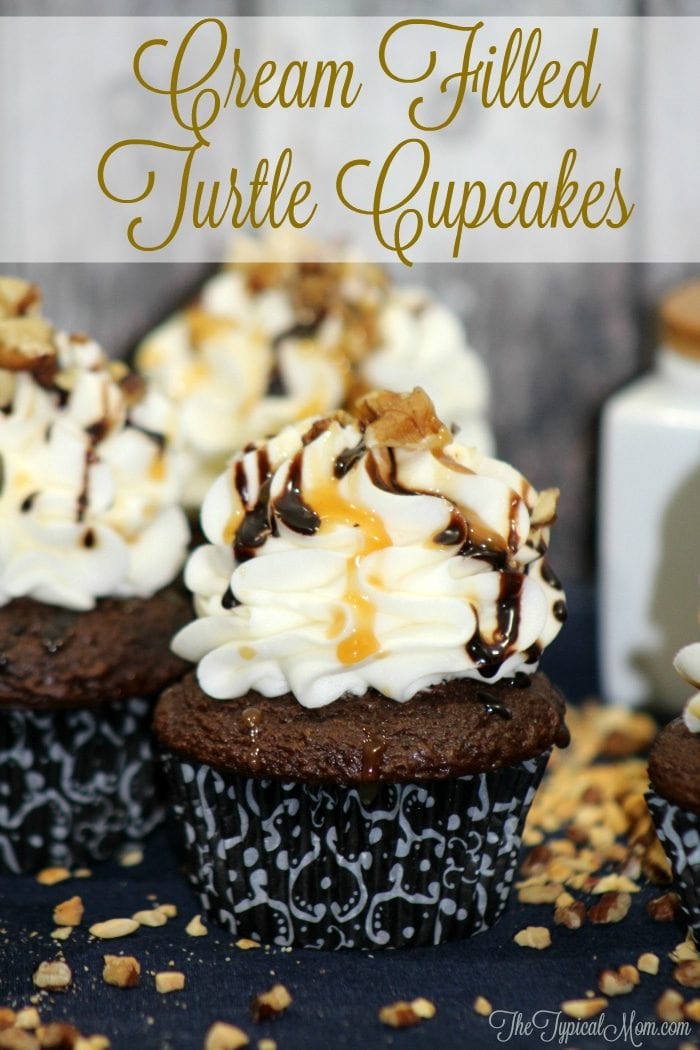 I usually do the typical boxed cake, frosting in a tub when it comes to cupcakes but every once and a while when the girls and I are in a baking mood we come up with some yummy creations. Combining our favorite vanilla pudding frosting inside a cupcake takes them from good to incredible cream filled turtle cupcakes. Here is the recipe.
Ok so I am guilty of using boxed chocolate cake mix (the kind that comes with pudding in it) because let's face it, I am busy!
I don't find that if we are making cupcakes there is THAT big of a difference for that part. I will take the time to make our own frosting and the vanilla pudding filling that is so easy to do. Seriously I could eat the whole bowl alone.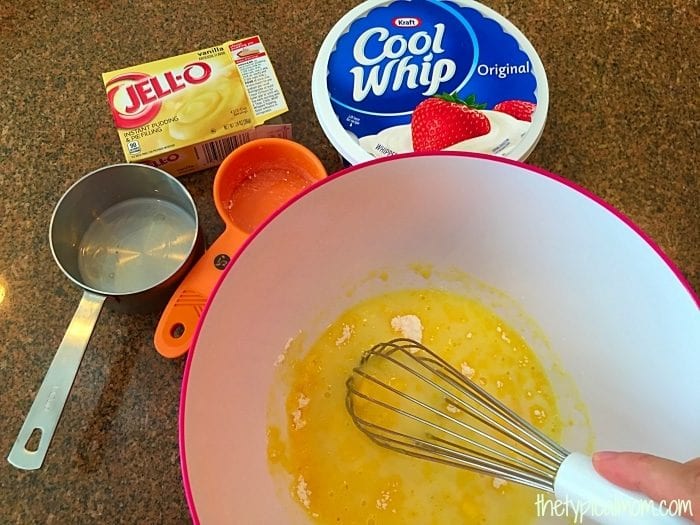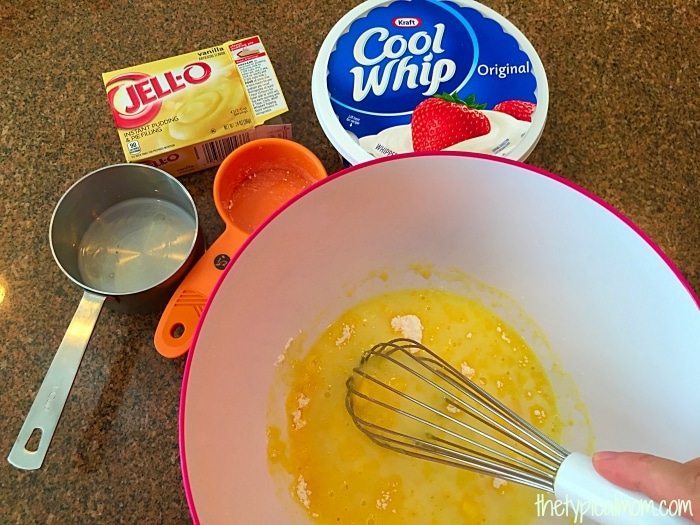 Once your pudding frosting is cool put all of it in a freezer bag and put it in the refrigerator so it gets really cold.
Then when the cupcakes are completely cooled take out the pudding frosting. Cut a small hole in the corner so you can squeeze it out easily. Snip a dime sized hole in the top of your cooled cupcake. If you want a lot inside then dig a bit of the cupcake out.
Squeeze the pudding frosting inside to the top and start making your top frosting that you will see when you look at it. Here is the turtle frosting recipe.
Cream filled turtle cupcakes
How to make cream filled turtle cupcakes. Delicious filled with vanilla pudding frosting inside for a really great surprise.
Ingredients
1

C

soft unsalted butter

4

c

powder sugar

4

TBSP

heavy whipping cream

Caramel topping

Hot Fudge topping

Finely chopped pecans
Instructions
Cream the butter and powder sugar until it looks light and creamy.If it doesn't cream add several drops of the heavy whipping cream until it creams.Test to see if the frosting can holds a stiff peak by taking a spoonful of frosting and turning the spoon upside down. If the frosting stays on the spoon it is ready if not then add more powder sugar 1/2 C at a time. Mix well.If ready scoop the frosting into another freezer bag (pint size is good), cut the tip off and swirl the frosting on top..Start by frosting on the outside edge of the cupcake working to the center of the cupcake.Drizzle the chocolate sauce on the cupcake then drizzle the caramel sauce next.Sprinkle the finely chopped pecans on to finish them off.
Nutrition Facts
Cream filled turtle cupcakes
Amount Per Serving (4 oz)
Calories 207
Calories from Fat 198
% Daily Value*
Fat 22g34%
Cholesterol 82mg27%
Sodium 22mg1%
Potassium 45mg1%
Carbohydrates 1g0%
Protein 1g2%
Vitamin A 880IU18%
Calcium 39mg4%
* Percent Daily Values are based on a 2000 calorie diet.
Once you put the frosting on you can add as much or as little of the outer toppings as you want. Allow your kids to decorate their own. Using a freezer bag makes it a bit easier for them to frost their own cupcakes which is fun.
For more easy recipes and crafts please sign up for my newsletter and follow me on Pinterest!