Crafts using mason jars for kids are great. Inexpensive gift ideas for Teachers and fun crafts for kids using mason jars in the classroom or at home.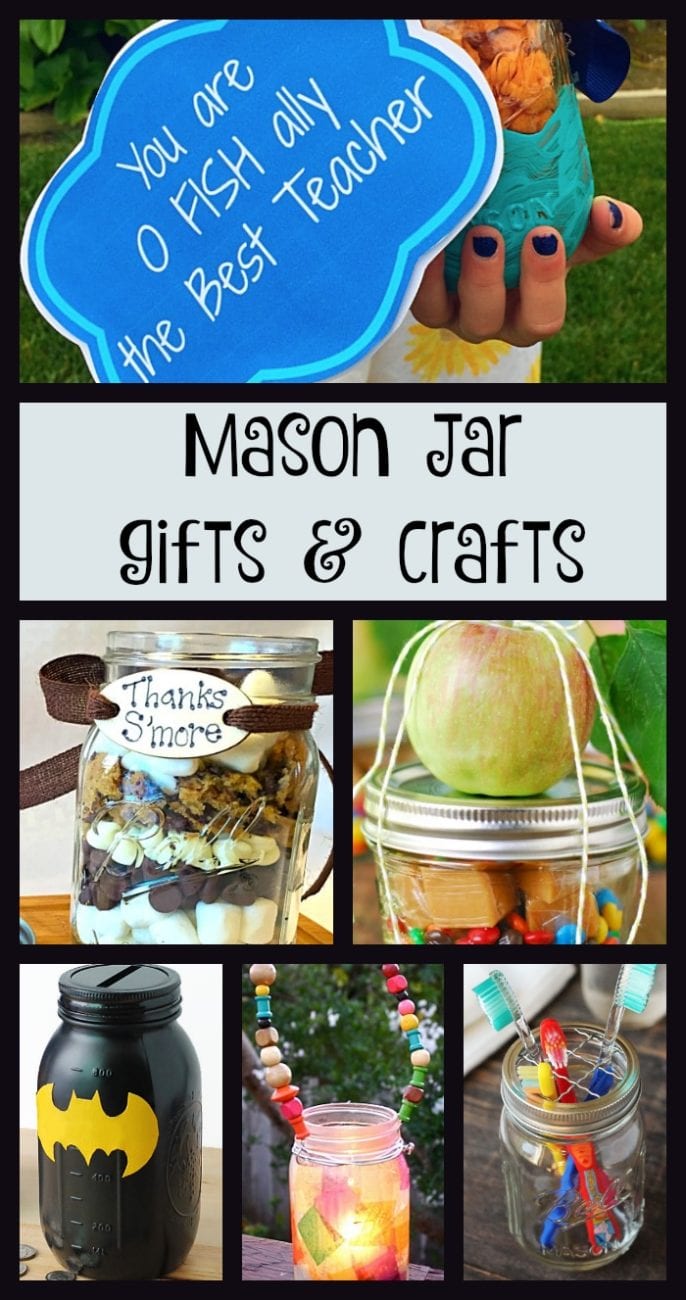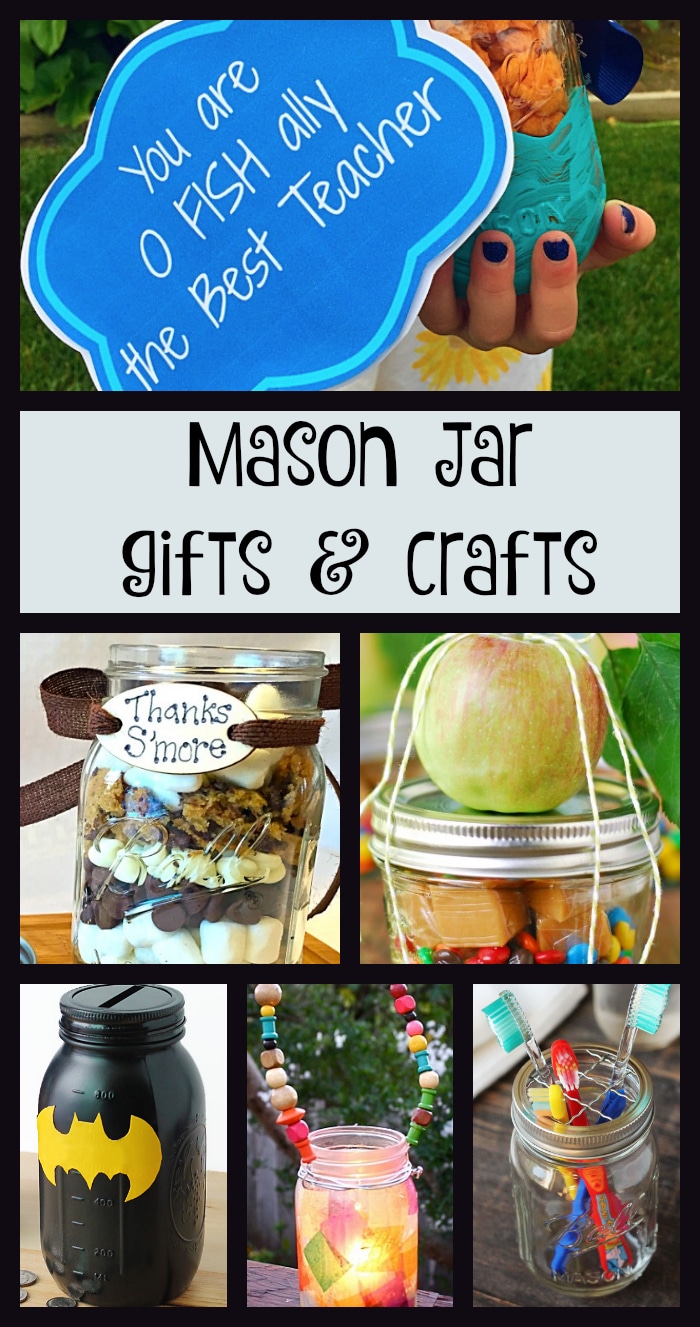 Let me show you a few fun gifts and crafts using mason jars so you can try them at home too. I love mason jars. I just don't know what it is about them but they are just so cute and practical. When creating a craft or gift I like to think of something inexpensive that you can make that you can put your own personal touch on, that is what makes it special! If you love holiday printables too, we have a bunch. (originally published 1/17, affiliate links present)
Tell me Grandma or Grandpa wouldn't just love this simple craft for kids??!! Really inexpensive to make, and you can forever remember how little your little one once was.
Grab these large mason jars and get started with this!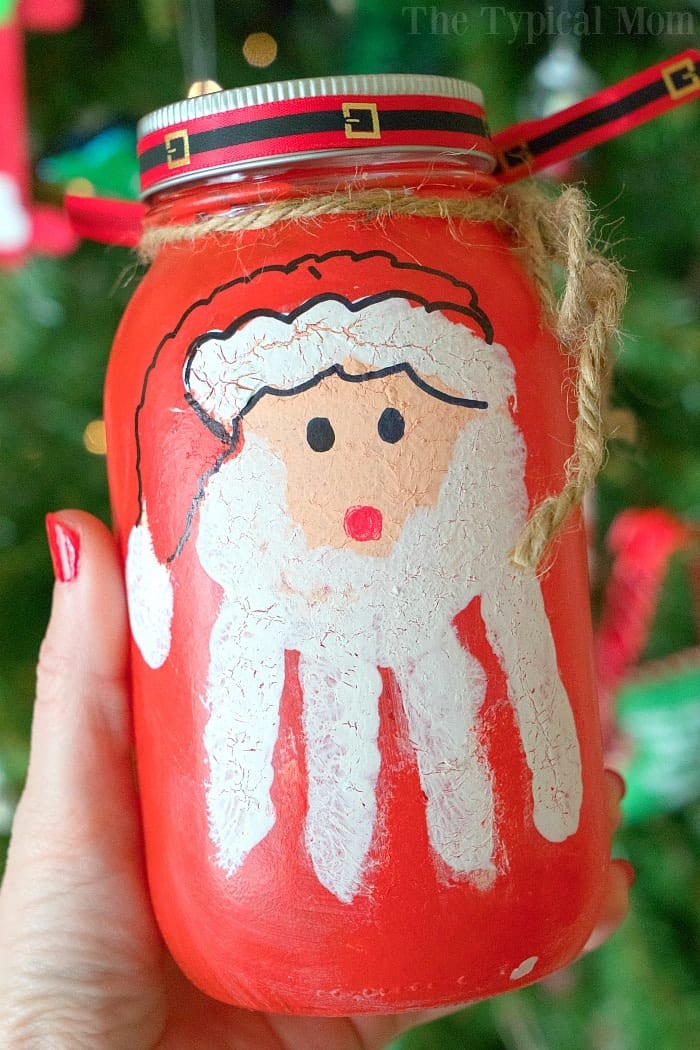 Crafts using mason jars
Now here are a few mason jar gifts that are great for Teachers too! Each one comes with free printables too which I love and are easy enough for young children to put together.
This first one is S'mores in a jar from me.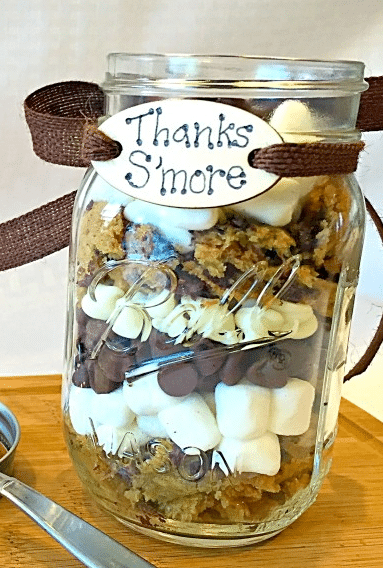 Hello, Wonderful made mini aquariums using mason jars, super cute party idea.
Another cute idea is to use a free printable (found in this post), fill it with goldfish and give it to a Teacher.
LOVE this animal topper idea for mason jars from Mason Jar Crafts Love blog.
You can make a tissue holder out of mason jars following the instructions from The Happy Housewife, super cute.
This is a really cute gift from The Gunny Sack where you can make "caramel apples in a jar"!
The Budget Decorator made these cute Fall luminaries using mason jars here.
For boys this "car in a jar" from Mason Jar Crafts Love is a really cute craft idea.
There are some really cute crafts like this one from Fireflies and Mudpies where you can make a toothbrush holder out of mason jars!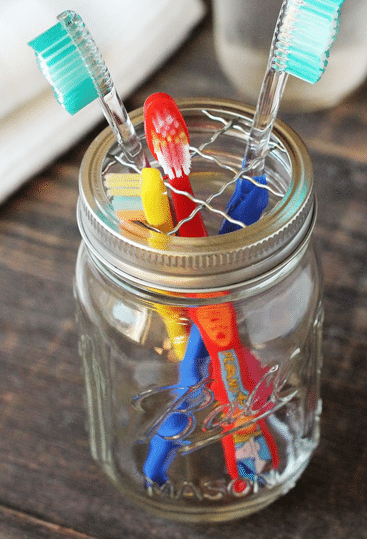 Make mini mason jar pin cushions is another idea from The Seasoned Homemaker.
Repeat Crafter Me uses mason jars as a playdough holder and puts a holiday spin on it!
Another clever way to craft using mason jars comes from Fireflies and Mudpies again….make a coin bank!
Here's a fun one to make Spiderman cake in a jar from Messy Little Monster.
The Scrap Shoppe Blog has a cute Fall pumpkin idea using mason jars.
Lastly, here is a fun project where you can make a mason jar lantern, this one is from Buggy and Buddy! These all make great homemade Teachers gifts.
LOVE, love mason jar crafting and using them to put just about any snack mix in. They are so inexpensive but are a great way to put a spin on something ordinary…great for gifting and crafting.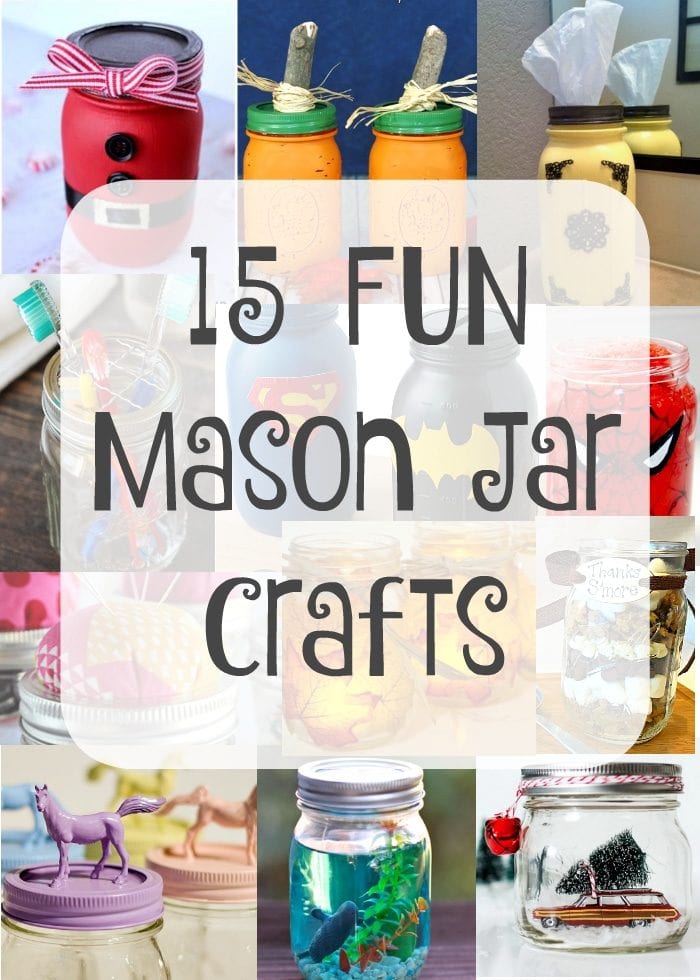 For more tips sign up for my free newsletter and follow me on Pinterest.