If you are looking for a Get Air Temecula coupon you've come to the right place. Temecula Qponer has the latest deals for Get Air trampoline park around.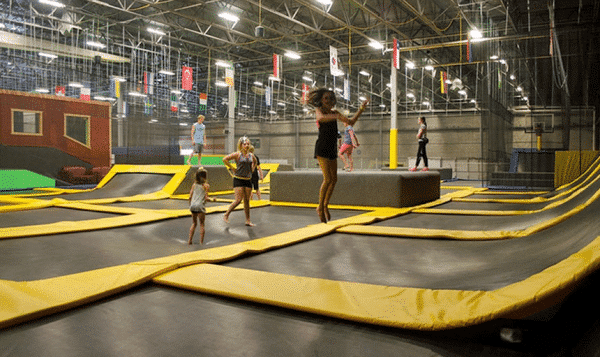 We all love getting a Get Air Temecula coupons right??!! Especially on the weekends or during school breaks, Get Air Temecula is a great way for kids to burn off some steam and parents can sit down and just relax or chat with one another. Here is the latest deal from Get Air, the trampoline place in Temecula (they have many other locations too). I always split the 2 hrs between both my kids, they will let you so it's a really cheap activity! They offer birthday party packages too and we have been to several. It is a great way to have a fun party and not worry about clean up after it is done. Ask inside for details about that and if they offer a deal I will list that below, it does happen occasionally. (affiliate link present)
Jumping for as low as $8/ea. or a Summer Pass with this Get Air Temecula coupon here  + use code OFF for extra $ off now!
+ use code WELCOME for 25% off
If you are looking for other ways to keep your kids busy during the summer, school breaks or on the weekends check out our Summer to do list with over 50 free and inexpensive activities they will love. We love finding new things to do in the area that don't cost our family a lot of money but our kids love like these below:
Let us know what other activities you love to do in the area that don't cost a lot of money or discount days they may offer so I can share them with others and we can get our more with our kids for less!