Cajun alfredo sauce recipe is here. How to make spicy homemade alfredo that is as hot as you want it to be. It is great with seafood like our shrimp alfredo recipe and lots more. Make in a pan on your stove or in a pressure cooker until smooth and creamy.
You can then layer with our vegetable lasagna with white sauce, toss with plain pasta, over chicken breast or drizzled on top of veggies.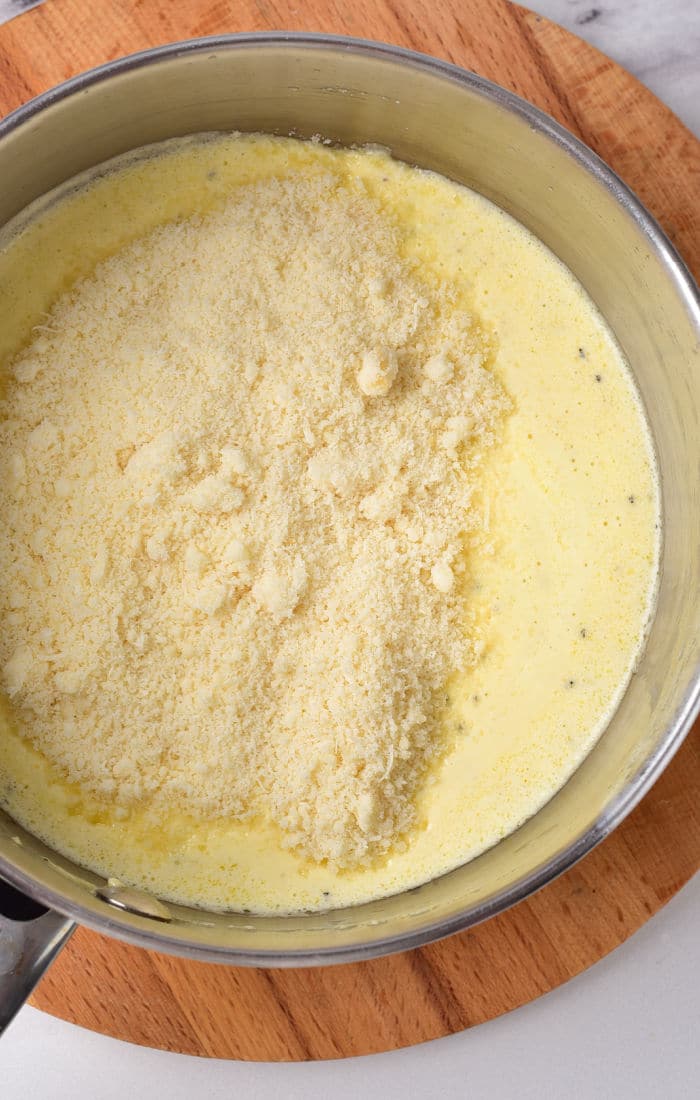 If you love adding heat to your dinners, this spicy alfredo sauce recipe is going to be a hit in your house too. The great thing about cooking from scratch is you can adjust the heat perfectly just for you. Just a pinch will give it an oh, while a bit more will give you a wow! (affiliate links present)
Cajun Alfredo Sauce
Let's talk about this white sauce first for a hot minute. It isn't just for fettuccine alfredo noodles y'all. I mean think outside of the box already! This stuff is great on all the things. I mean the flavors are great right, and shouldn't just stop at noodles. Vegetables with a drizzle of this on top brings them a lot of flavor, and creaminess.
There are several options to adding heat as well, use what you love. Red pepper flakes are best if you ask me but let's go over others; Cajun seasonings can be found with different flavor profiles at the store and online, Sriracha brings an Asian flare and chili powder is a milder option.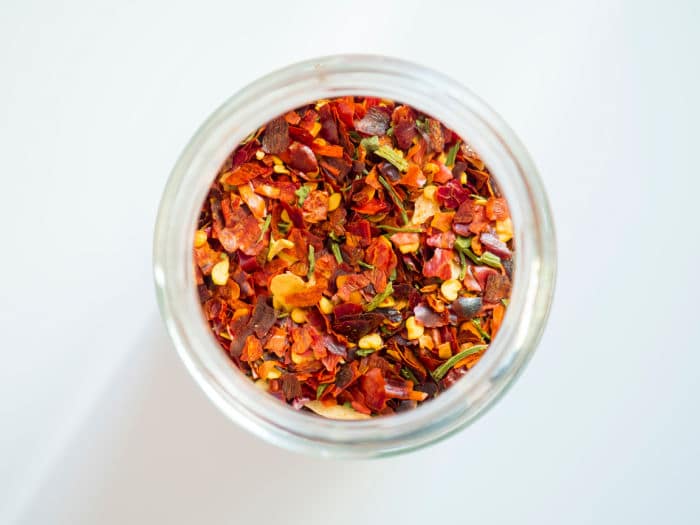 Spicy Homemade Alfredo Sauce
Okay so you could buy bottled and then just add the spiciness right? I mean that is okay but if you have never made from scratch yet, don't be scared. It is way easier than you might initially think and great because then you skip the preservatives for one. Secondly you can use dairy free products if that is needed and tweak it to your tastebuds.
1 c heavy whipping cream
3 tbsp butter
Freshly grated parmesan cheese
Salt and pepper
Ground coriander
1/3 tsp granulated garlic or garlic powder
Minced garlic
1/8-1/2 tsp of cajun seasoning, cayenne pepper or red pepper flakes will work to add spice
You just need a pot on the stovetop to make this, or in our slow cooker chicken alfredo works too. If you're in a tight space you could use a pressure cooker too using the saute function. In an RV or hotel room that may be all you have. When done pour on like pasta sauce, toss to coat and enjoy.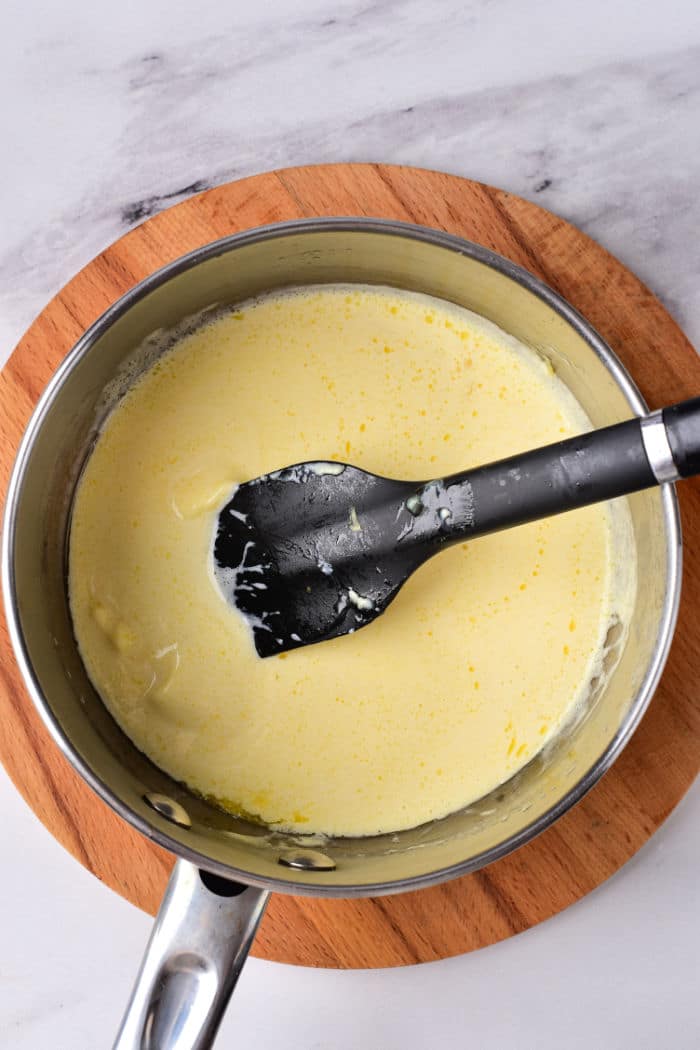 Dairy Free Alfredo Sauce
As I have mentioned before, my husband has needed lactose free foods for quite some time now. There is a way to make delicious dishes without it too I have found. In the stores you can find products all over with this option now which is great. You will learn that there is a great vegan plant based butter from Country Crock. Olive oil is an alternative but not nearly as good.
Coconut milk can be used for milks or creams. Parmesan hard cheeses are very low in lactose too, he hasn't had issues with this in our experiences. The only tweak you may need to do is add a bit of cornstarch to thicken at the end. A little goes a long way, start with 1 tbsp and whisk until smooth with dairy free milk products.
If using the heavy cream listed below you won't need that but alternatives aren't as rich and thick so that is an addition you'll likely want to make.
Over medium high heat and add your butter.
When melted turn heat down to low.
Pour heavy cream into a saucepan.
Then stir with a spatula until the two ingredients are combined.
Add chopped garlic, as well as salt and spices to the saucepan, mix.
After 2 minutes add shredded parmesan cheese to the sauce
Stir and cook for another five minutes or until warmed to your liking, and as thick as you'd like it to be. Another thickener that is a gluten free choice would be arrowroot. Works the same way but without the corn products so safe for those with celiac.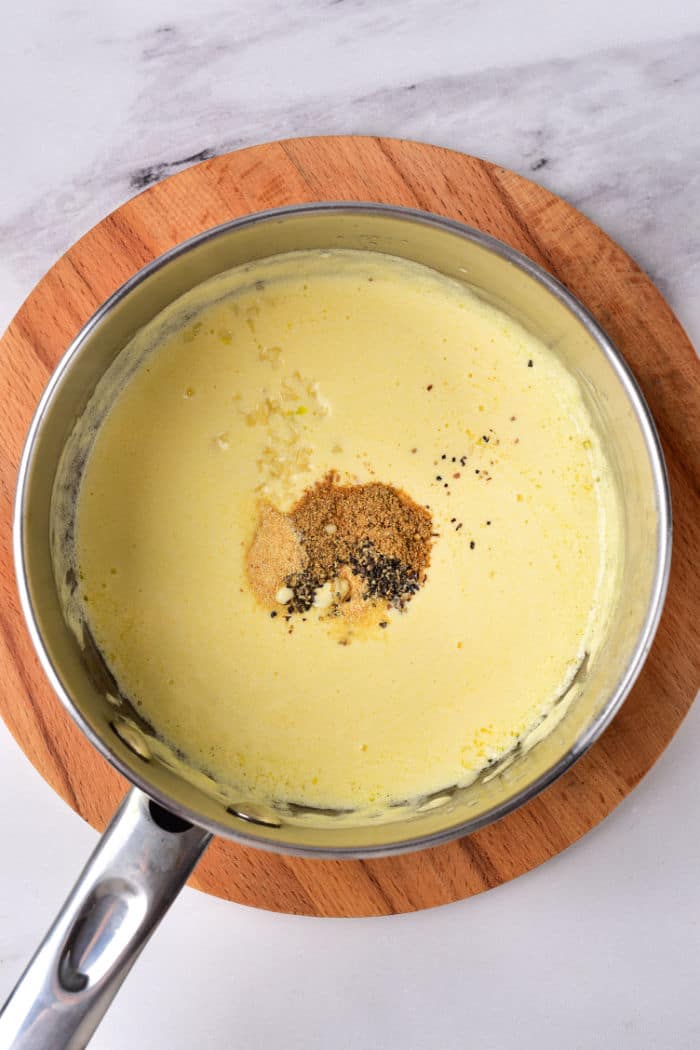 How to Make Alfredo Sauce
I hope we explained this well. There is a printable recipe card at the bottom of this post too. If you are making this for spicy alfredo pasta, make the noodles separately unless you're making something like our frozen chicken and noodles Instant Pot style. To make cajun chicken pasta, boil your noodles in a pot of boiling water until al dente.
Toss together once drained and let sit for a few minutes to let it further thicken and allow the noodles to really soak it up. If making cajun chicken alfredo without the carbs saute your meat and then slice before folding together. The smaller your pieces the more flavor it will absorb so remember that.
Another idea…..use veggies instead!! That is right, we love zoodles and this goes really well with that as well. Once again thinking way outside of the box but will surely become a new fave in your household.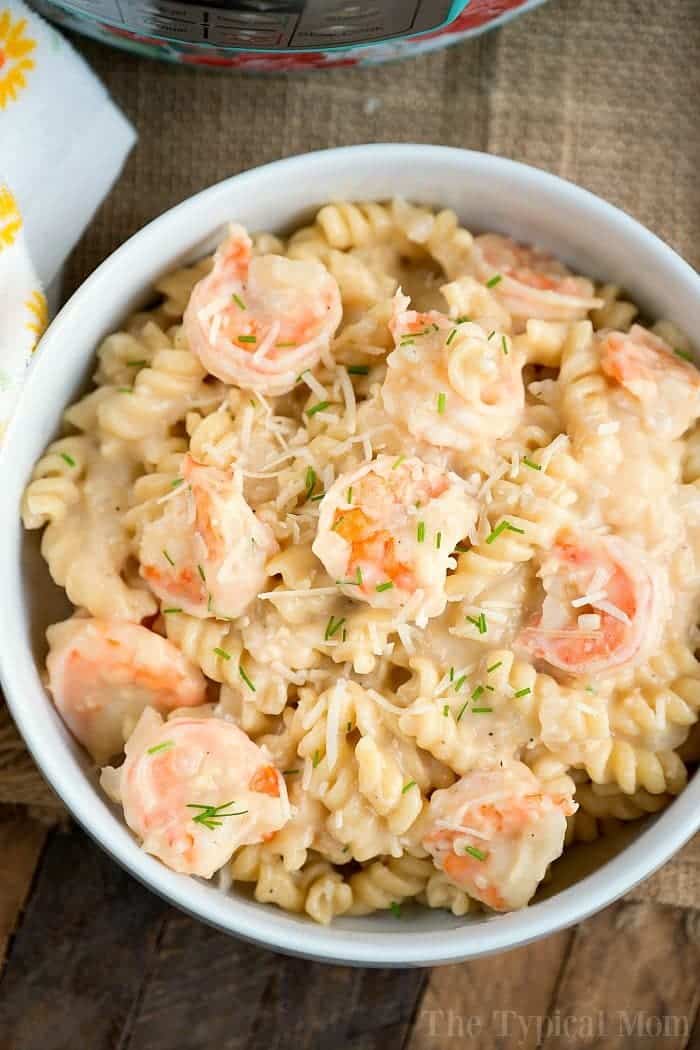 Want to see a few of my favorite things that I am totally obsessed with?? Take a peek and see how many you might already have…twinsies!
Looking for more easy family recipes and tips? LIKE The Typical Mom Facebook page?
Then sign up for my free newsletter, and follow me on Pinterest! 😉
***** If you LOVED this recipe give it 5 Stars below and let everyone know what you thought about it. 😉
Cajun Alfredo Sauce Recipe
Cajun alfredo sauce recipe is here. How to make homemade alfredo that is as spicy as you want it to be. Then toss with pasta and enjoy.
Instructions
Pour heavy cream into a saucepan and add butter. On low heat, wait until the butter melts, stir with a spatula until the two ingredients are combined.

Add chopped garlic, as well as salt and spices to the saucepan, mix. After 2 minutes add grated parmesan to the sauce, stir and cook for another five minutes or until warmed to your liking.
Nutrition Facts
Cajun Alfredo Sauce Recipe
Amount Per Serving (1 oz)
Calories 133
Calories from Fat 117
% Daily Value*
Fat 13g20%
Cholesterol 38mg13%
Sodium 222mg10%
Potassium 50mg1%
Carbohydrates 1g0%
Protein 3g6%
Vitamin A 465IU9%
Vitamin C 0.1mg0%
Calcium 74mg7%
Iron 0.1mg1%
* Percent Daily Values are based on a 2000 calorie diet.