Do your kids innovators and love creating things?? I think every child loves putting things together or watching something change right before their very eyes like this baking soda and vinegar experiment.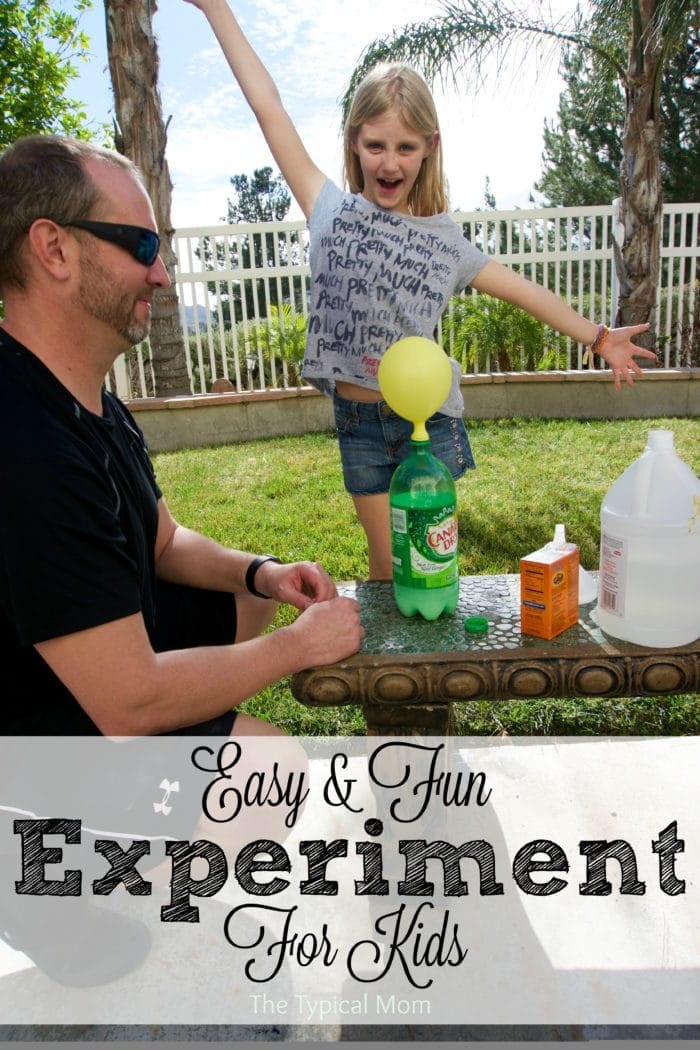 My girls will take any chance they can get to experiment and spend time at camps that encourage creativity. Check out the baking soda and vinegar experiment we did together…she can't wait to create more things at camp this year!
Have you done this simple science baking soda and vinegar experiment yet??
This is what you will need:
2 cups baking soda
1 cup vinegar
Empty 2 liter bottle
Balloons
Funnel
When we sat down to think about what we could create she said she wanted to create some sort of "hot air balloon" using things in the kitchen, so I pulled this one out of my hat. It's an "old school" experiment, and as a former Teacher I had done it many times but never thought to do this one with my own kids yet.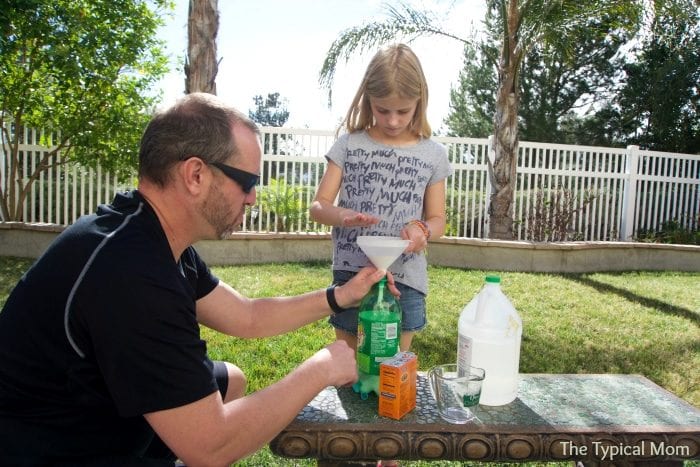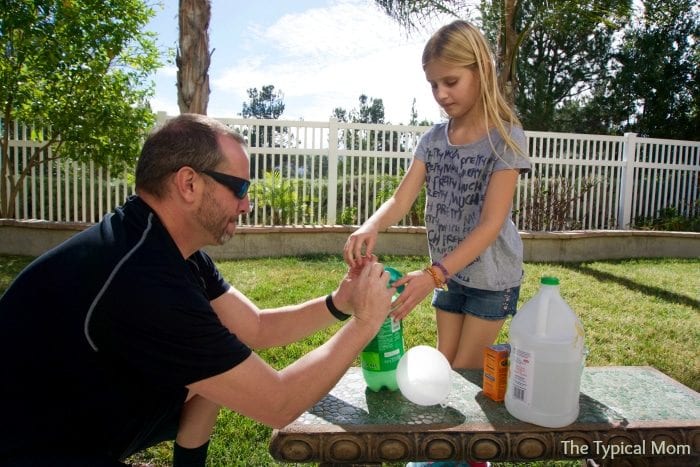 Using baking soda have kids hold a funnel and pour about 2 cups into a 2 liter bottle, then pour about 1 cup of vinegar using the same funnel and quickly take out.
Immediately put a balloon on top of the 2 liter bottle and watch it inflate!! Kids love learning new things, especially when the learning is paired with something exciting at the end!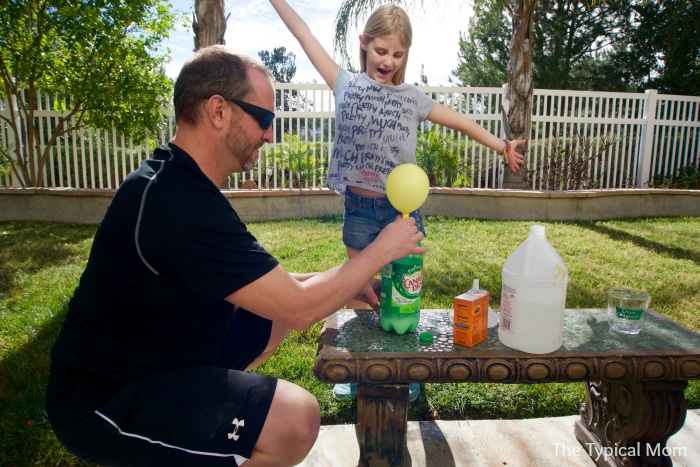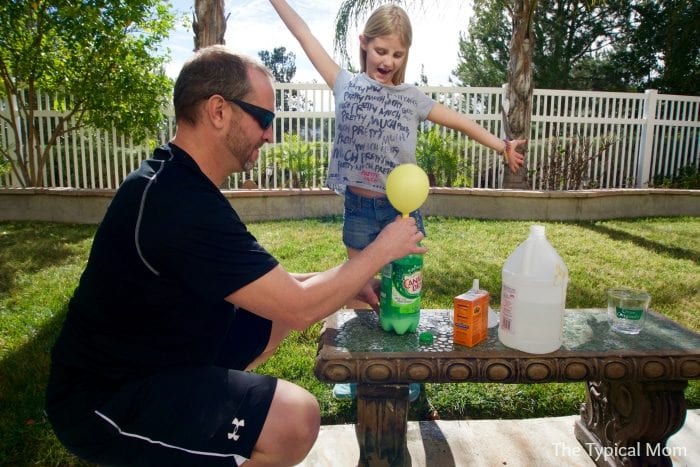 They will create, innovate, and meet other like minded children. They will participate in art, Science, and outdoor activities.
Campers will make short films, engineer catapults, design video games or any of the other 13 immersive majors. The camp is called Galileo Camps and are found in certain cities so check and see if they're in yours!
My girls got a few things from Galileo Camps to try out that are just like a few of the experiments they do with the kids during camp! They got to build a bristle bot, and create a negative and positive battery plate to light up with little light with just a few items….now that is fun to see right in front of your very eyes! Great camp for innovative kids like mine and yours!
Here's a peek of another fun Science experiment for kids they may do….did you know you could make ice cream using just baggies at home??
Another fun experiment for kids is to make bread in a bag in the kitchen!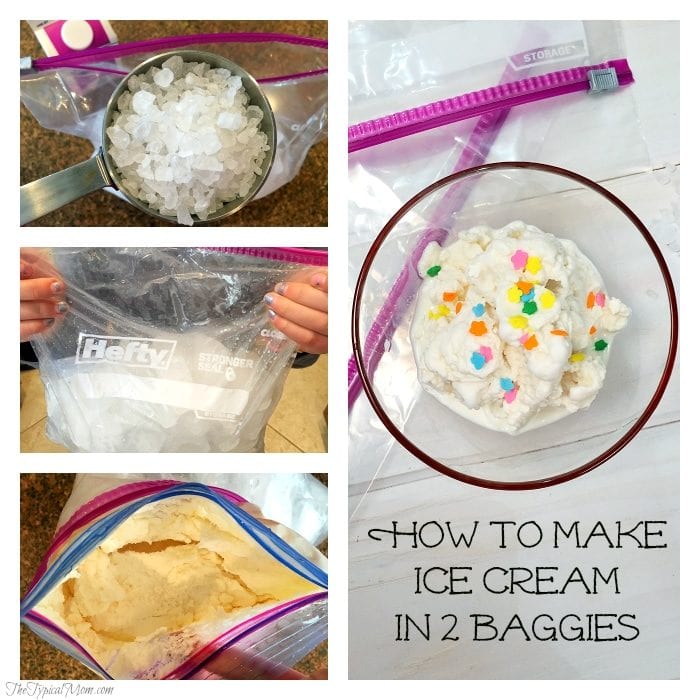 For more easy recipes, tips and crafts please LIKE The Typical Mom on Facebook and follow me on Pinterest! You can also sign up for my free weekly newsletter which is packed with goodies I know you'll love. 😉