Baked bone in chicken thighs recipe that is made in one pot! So easy and done from start to finish in just 30 minutes with only 5 ingredients. Delicious.
I'm all about a one pot meal. We are a busy family and love one pot meals!
Don't know why I veered away from chicken thighs. Maybe it is because my mom never really cooked them when I was a kid. I was just so unfamiliar with them for that reason.
Frequently I cook whole chickens in the oven and eat the thighs then. But I never picked up a package at the store until today.
Cast iron skillets are great for recipes like this one. If you don't have one or have never used one they are fabulous (and not just for Grandmas anymore).
First you want to add some olive oil to your pan.
This is your friend for this easy chicken thigh recipe.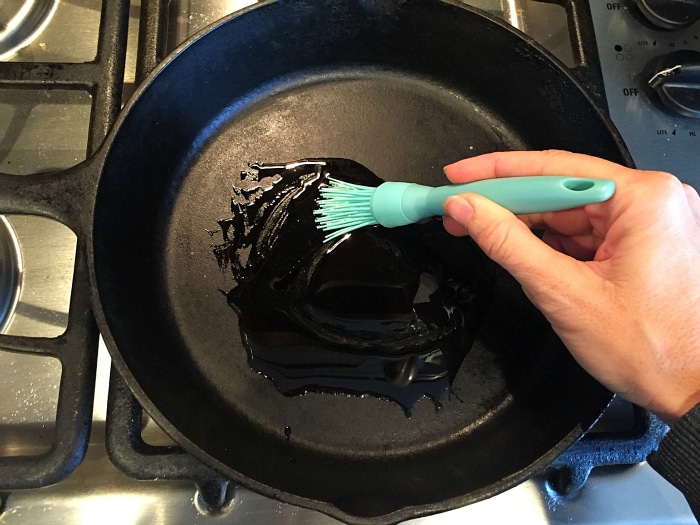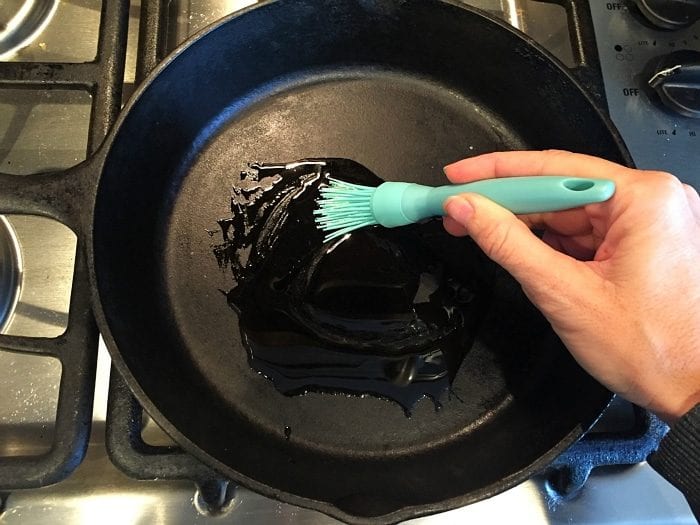 Then put your thighs (by themselves) in the pan and cook on low.
This will allow them to brown just a bit on the bottom. Add your veggies, throw it in the oven, and the whole thing is done in about 30 minutes.
Seriously, you can just transfer the whole skillet full of food right into the preheated oven. Then when done just put a trivet on the table and serve right in the pan.
It looks pretty that way anyway. Quite frankly it makes it so much easier, so it's a win win in my book. Super easy chicken thigh recipe to make and very few ingredients.
Baked bone in chicken thighs
And other similar recipes you would enjoy:
And our air fryer chicken thighs are quite amazing as well.
If you love our easy baked bone in chicken thighs, try our easy chicken soup in the crockpot too.
Take a peek at our cast iron skillet care post to keep your pan lasting a long long time.