If you're looking for cute unicorn kids clothes this year we found a bunch! Comfortable kids fashion that allows them express their style every day.
It's time for Back-to-School again, and choosing clothing that just fits their personalities! I have 3 girls so we're all all about bright colors over here and when it came to shopping these unicorn kids clothes were right up my younger two's alley! I will say they are super cute. If you have a unicorn lover in your house let us share our great finds with you too!
Rainbow Kids Clothes
Every child is different right??!! If you have more than 1 you know what I'm talking about…..
My younger 2 are only 19 months apart and are VERY different, yet some things remain the same. Like their love for unicorn clothing! I tend to agree, they are adorable!
This year they found a ton of things to choose from on the OshKosh B' gosh website, these were just a few of their favorite pieces.
Rainbow Clothes for Kids
Like I said, I have 3 girls so kids fashion for school is great but they also have to be comfortable enough to run around on the weekends too. They have shirts to matching leggings, this FABULOUS unicorn hoodie, dresses and more.
We found pieces that could be mixed and matched (and shared between my girls so we could get double duty out of them). And leggings, did I mention all the leggings they have to choose from, like these rainbow and iridescent pairs?? My girls are all about leggings!!
I do get it, they are SO comfortable and go with just about anything.
It really does give them a fun way to express their unique style, while stretchy enough for all the running and jumping a 10 year old wants to do.
Unicorn kids clothes
Spend the day together playing games and imagining all the things.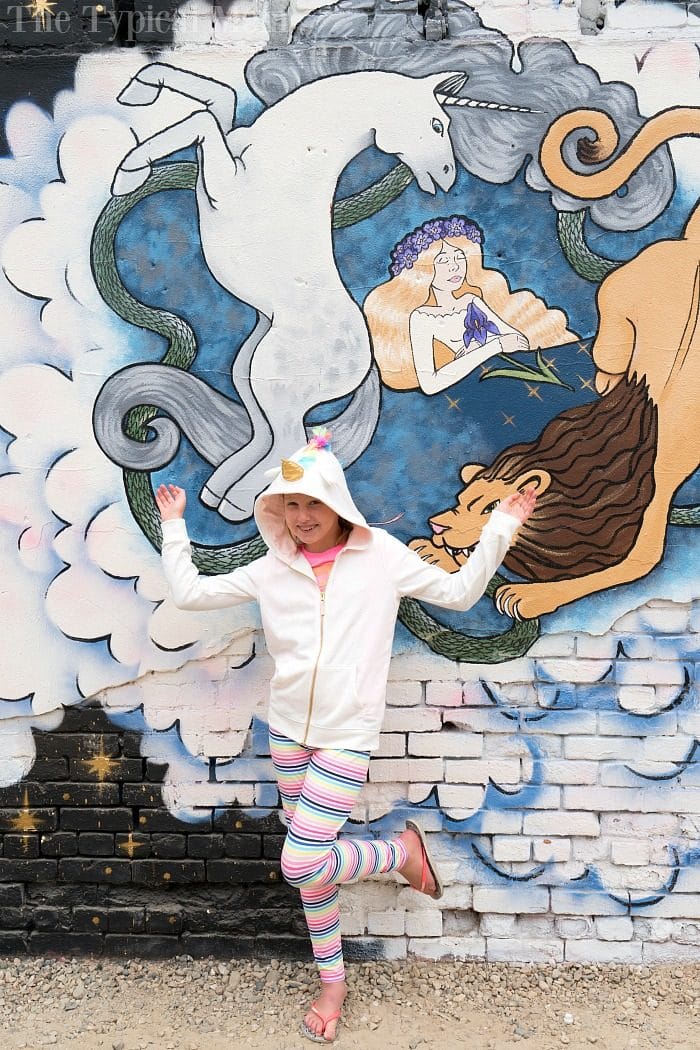 You can find all the unicorn clothes you see (and more) here……look there's another unicorn t shirt below too!
Whether you have a boy or girl OshKosh has a great selection of comfortable clothing for Back-to-School, the weekend, and Christmas presents too (I always start early when I see something they will love). Which piece did your child choose as their favorite??