The best personalized holiday cards from Minted are here! Customized with photos and family updates you can choose from hundreds of designs and layouts so it's perfect! We have a $25 promo code off here too.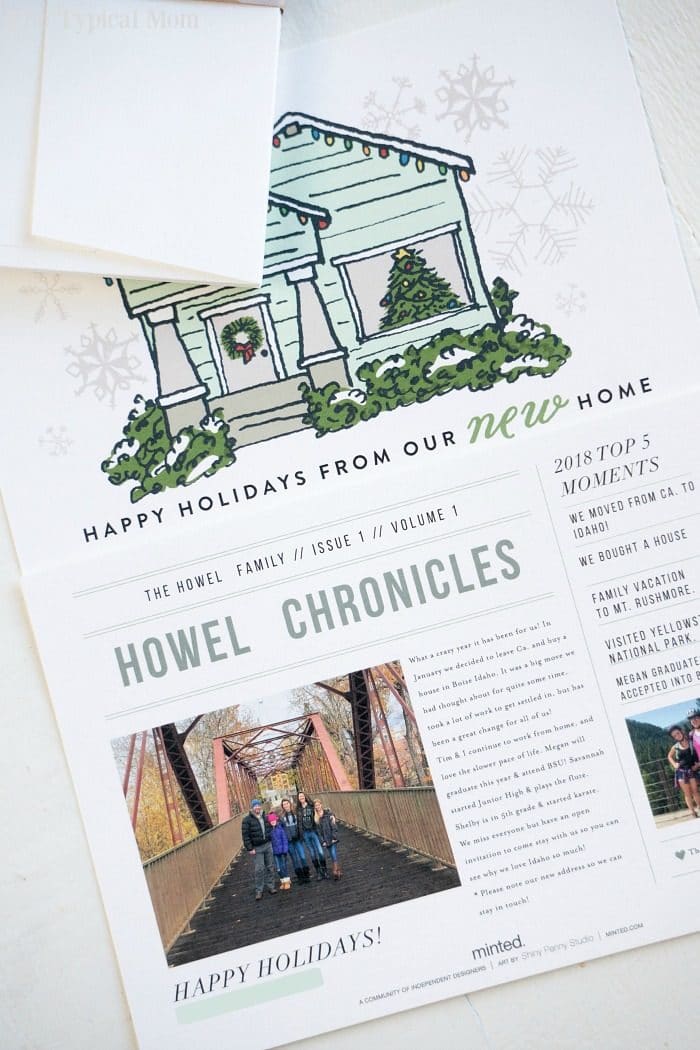 Ok so I am kind of obsessed each year with creating personalized holiday cards, they are so fun to make!! Let me show you a few of our favorites we've created over the years and how you can find the best holiday cards online to customize yourself this year. Special thanks goes out to Minted for sponsoring this post so we could share our cards with you this year. 😉 (originally published 12/18, affiliate links present)
We are a busy family and always have a story to share about what we did, how old the kids are, and it's a great way to stay connected with family and friends who live far away. I LOVE getting every one else's personalized Christmas cards in the mail too!
Custom Holiday Photo Cards
But….if you want to receive a bunch of holiday cards in the mail yourself you've got to return the favor and send some yourself too right??!!
I never choose the same cute Christmas cards. Year after year they have to be different. That's just my thing, that is why I love the unique Christmas foil cards from Minted + get $25 off here!
I like a LARGE selection with options for 1 photo, 2, or the ability to create a collage with pictures we took throughout the year, they have everything like that and more.
PLUS many times they offer Minted coupon codes. Order custom holiday cards now and get 15% off using code JOY18 at checkout. They have adorable address labels too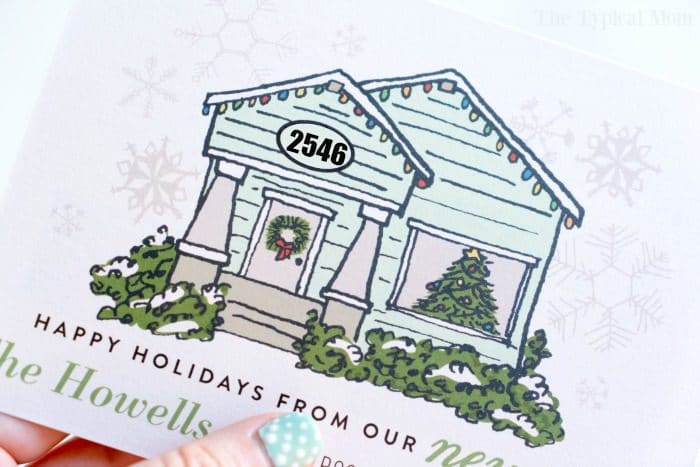 They were perfect to send in early November to family and friends so they could change our information in their books and we would still get their holiday cards this year….and in the years after.
I didn't want to miss out this year in case their cards didn't forward so I wanted to send unique holiday cards with a bit about our move and grab their attention regarding our new address….I LOVE how these We've moved cards came out!!
Minted Christmas Cards
Look above at the area where you can create a short chronicle of your past year, and the top 5 moments portion is perfect since we had a lot happen…and always do!
It comes complete with this adorable watercolor like graphic that you can personalize with your house number too. AND you can choose from an array of card designs so the house looks like yours.
The front is perfect with our new address (ours is hidden but it is printed next to where it says The Howells) a message that is bold saying that we moved, and the back is even cuter!!
These in themselves are actually perfect personalized holiday cards, but we very well may send a follow up with our family picture we take each year too. 😉 What I also love about Minted Christmas cards is they tell a story about where each image originated, look!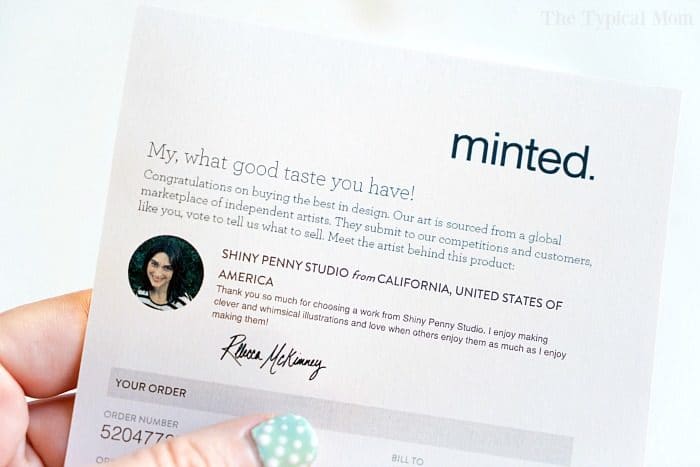 Where can I make a holiday card
By far the best way is to design one online. There are so many choices and ways to design it, you can find a promo code too to save you money.
I create these customized calendars for both grandmas and my aunt every year and they love them!
This is where to create your own postage stamp that are custom too. We've done this each year and brings more customization to your already cute cards, on the outside.
We've ordered personalized gifts like this adorable teepee that my girls have used as a reading nook at the house! (picture of my little one below in it)
My Senior is going to order her graduation announcements at Minted.com this year (as mom cries).
Make your own holiday party invitations.
And of course we have used them year after year to create personalized holiday cards (these are from last year). They will even print your return address for you AND the addresses of your recipients if you want.

This saves you a ton of time and you can save all those addresses in the system so you only have to enter them once and never again, year after year!
Order holiday cards and get $25 off here.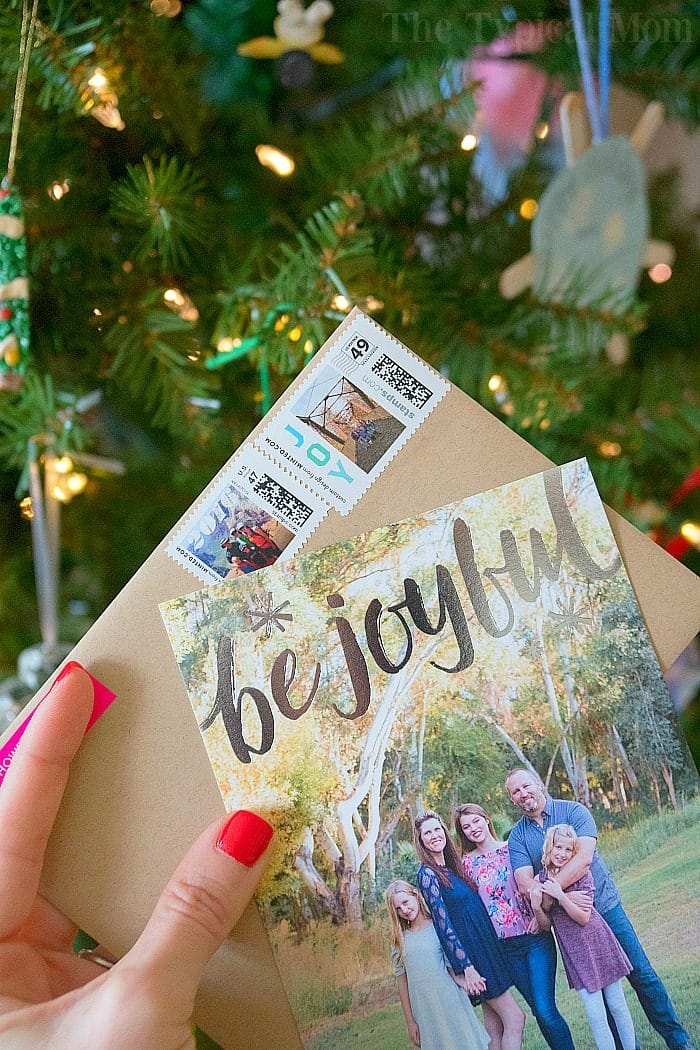 This years card should be perfect and express your personalities. Choose a card template to make things easy, or customize your own layout this holiday season. Either way it will come out perfectly using a great company who uses quality products year after year.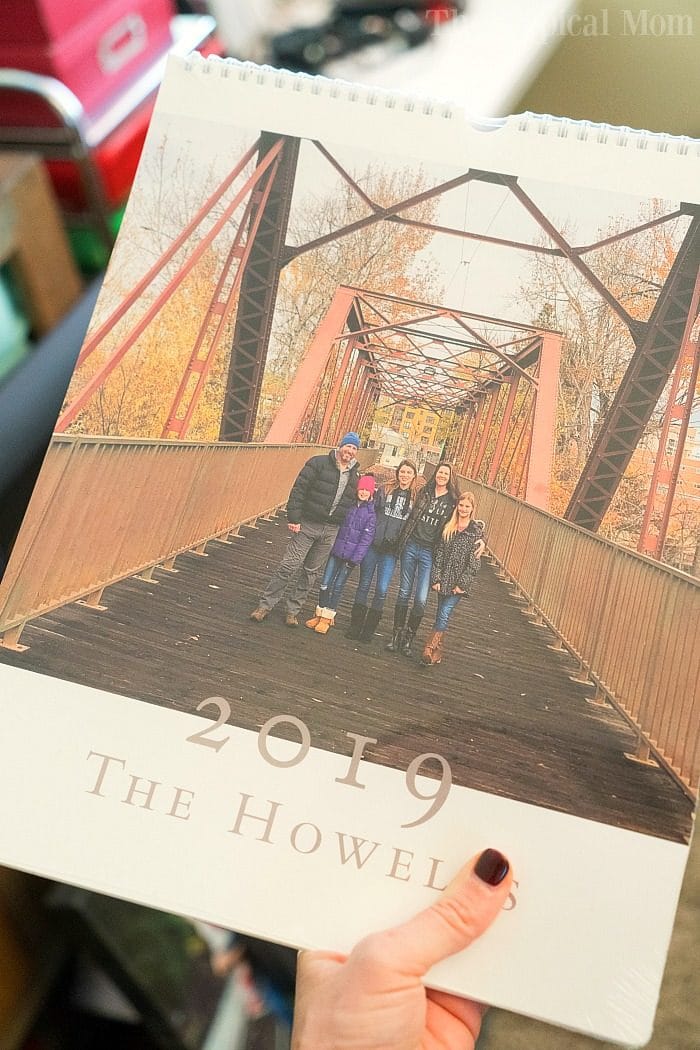 For more easy recipes, tips and free printables please LIKE The Typical Mom on Facebook and follow me on Pinterest! You can also sign up for my free weekly newsletter which is packed with goodies I know you'll love. 😉