This is how to take a family road trip everyone will enjoy. How to entertain kids, what to bring and how to get started. We will help you, from a family of 5 who does it a lot.
It's such a great adventure and now our kids help choose our next destination now that they're a bit older. Here's some tips that have made our family road trips go from ok to awesome!
Family road trip tips
Family Road Trip Ideas
First thing first, let's decide where you want to go! We have been on many road trips with our 3 girls and I will tell you that the destination isn't the only fun part on your trip.
"What do you mean," you may ask. Well, when you go on a family road trip the drive itself and what you see along the way can be fun too if you plan ahead.
Once you have a final destination in mind then let your fingers do the walking. Find "pit stops" along the way that might be neat like this watermelon farm!
American Family Road Trip
Next, make sure you pack for a road trip + snacks for the long ride too! I don't know about you but when you're on vacation it's all about snacking!!
Keeping the kiddos bellies full and smiling is important when you're headed on a road trip for several hours. I let them choose their favorite drink and snack before we leave to keep them satisfied.
Fudge Covered Pretzels are a favorite for everyone in the car so we load up on a few different flavors. I sneak in an extra bag of White Fudge just for me too.
How to Plan a Family Road Trip
Are you ready to take your road trip from ordinary to EXTRAordinary??!! Here's how we do it. I make a "busy bags" for the trip ahead (1 per person) is a MUST. First, include snacks, a notebook and pen, earbuds / music device, and a book for reading.
It will not only keep them occupied but make your drive as a parent must more pleasant. 😉
Then we play games with prizes! This guarantees that everyone plays, interacts as a family, and creates memories along the way. Here are our favorite road trip games that your kids will love too:
Road Trip I SPY – each person gets a turn finding something inside the car. Anything outside will pass by too quickly that is a particular color.

"I spy something blue", and everyone else in the car gets 3 guesses as to what that might be.
Whomever guesses correctly gets to start next. This is fun to pair with a yummy treat as they are "spying" their object. 😉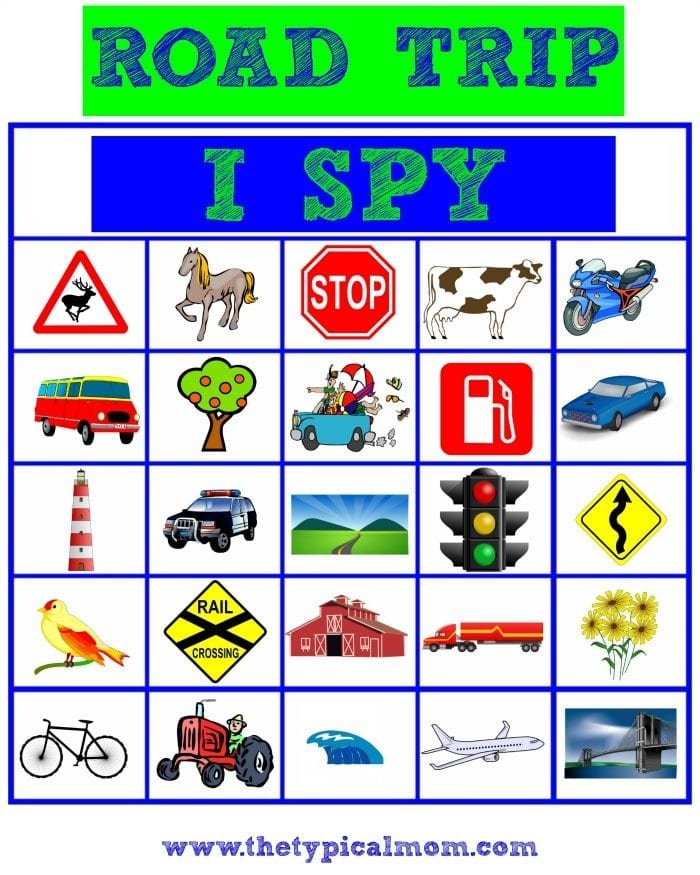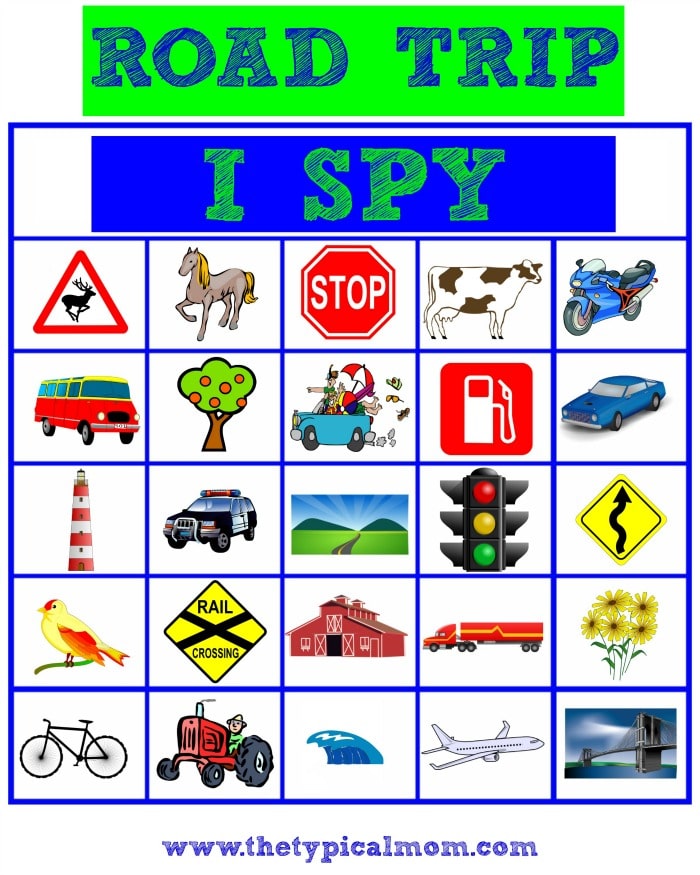 Family Road Trip Games
Road trip scavenger hunt – Use the alphabet and start with an adult first so you can show them how the game is played using the letter A to start.

The next person says B and so on. "A is for airplane".
Or name something else you see inside or outside the car that begins with that letter in the alphabet.

Category Craze – One person starts and says any word, like heart for example.

The next person can say another word that starts with h (for heart), or another word in the same category like square. That works because both are shapes.
The next person can say a word that starts with s (for square) or the same category like box (a box is a square).
Here is a post for 100+ other road trip games you can play too!
How to Keep Kids Busy on a Family Road Trip
Lastly, when you get to your final destination HAVE FUN!! Unplug and enjoy the beauty of your surroundings, and the connection with your kids.
If you have never taken a road trip with your family I HIGHLY recommend it, this year we visited 3 of the best National Parks for kids and had a fabulous time exploring.
It really doesn't matter if you know how to plan a road trip well or not, if you forget a few things, or get a bit lost along the way because it's all about the adventure and the experience from start to finish.
Believe me…..even the "bad road trips" we've taken include some great memories (and provide a lot of laughter at the dining table years later). Start with a short one and go further and further each year, it's our favorite times together!