This moist dutch oven tri tip with vegetables in incredible in the oven. Tender protein with very little prep work on your part may become your family's favorite new meal.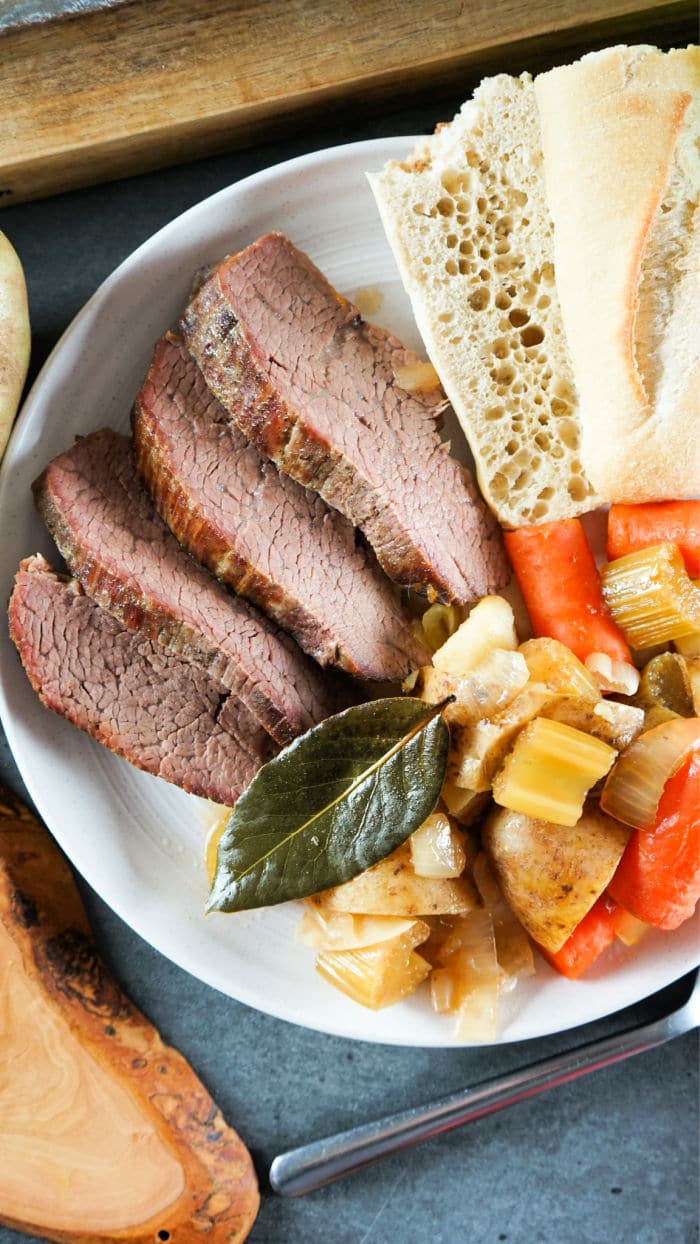 When it comes to making a Dutch Oven Tri Tip there are a few things to remember. Before you add the meat you're going to want to learn the ins and outs of the perfect way to cook up this delicious piece of meat.
The best thing is that when you cook in a dutch oven or heavy bottomed pan, the flavors are just out of this world good!
All you really have to do is put it in the oven and cook. It's really that simple of a recipe to do! Just remember to put the fat side down in the dutch oven or heavy bottomed pan and you're well on your way to a delicious and easy meal.
How To Cook Tri Tip in the Oven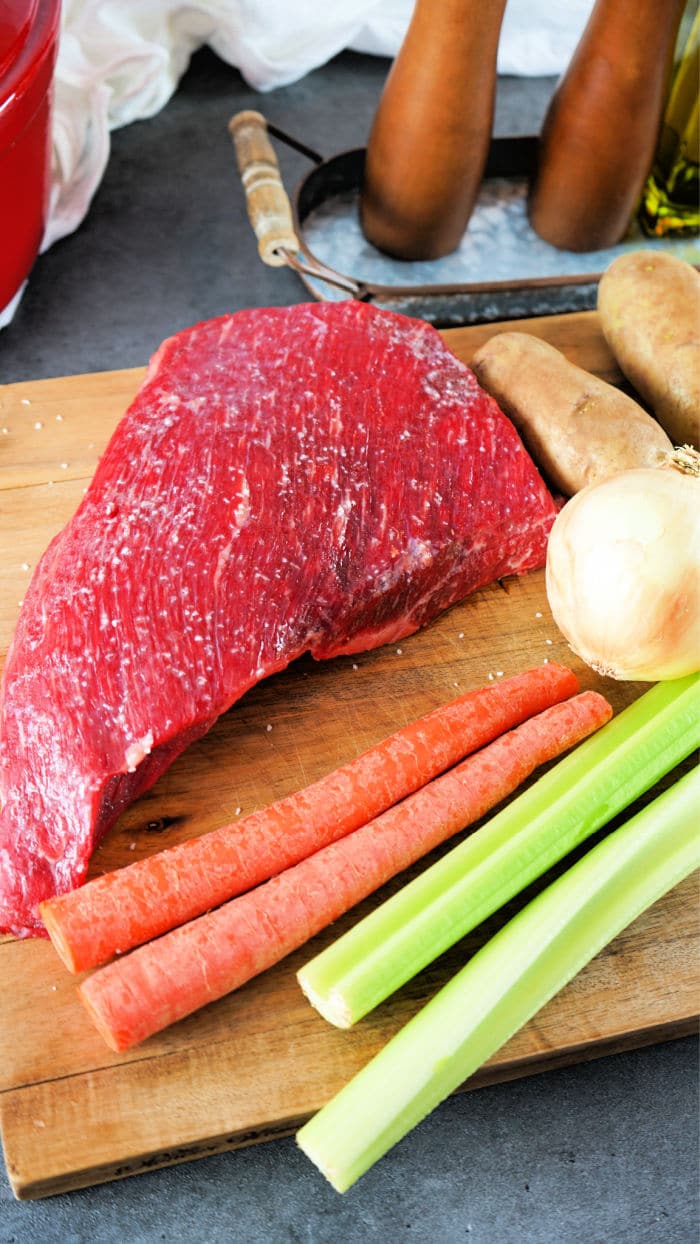 Many people don't realize that you can put a dutch oven pan into the oven. Most just want to put the pot over medium high heat on the stove top and call it a day. While a heavy bottomed pot over medium is good, cooking it in the oven adds a whole new level of tender.
The more veggies that you can cut up and add with a few cups of water or beef broth, the better. Just be certain to add in some bay leaves for flavoring, too!
Dutch Oven Tri Tip with Vegetables
You'll find that some recipes call for adding olive oil to the dutch oven but I really don't think that it's necessary. Putting oil in a dutch oven is fine but this recipe really tastes great with beef broth as the main liquid. It's hard to heat the oil in a way that wouldn't just make the whole dish super greasy.
Make certain that you cut up the veggies into chunks after you clean them. This will help them cook faster and also make it easy to serve them as well.
Dutch Oven Roasted Tri tip
The other tip that I think is really important is that you season the roast lightly with salt and pepper. This not only adds a ton of flavor but it can help tenderize the meat, too. Because the last thing that you want is a tri tip that is chewy and hard to eat.
More than likely we've all had that at some point in time which is what brought you here to this recipe. As long as you follow along with the simple recipe below, you should end up with a flavorful and delicious dish.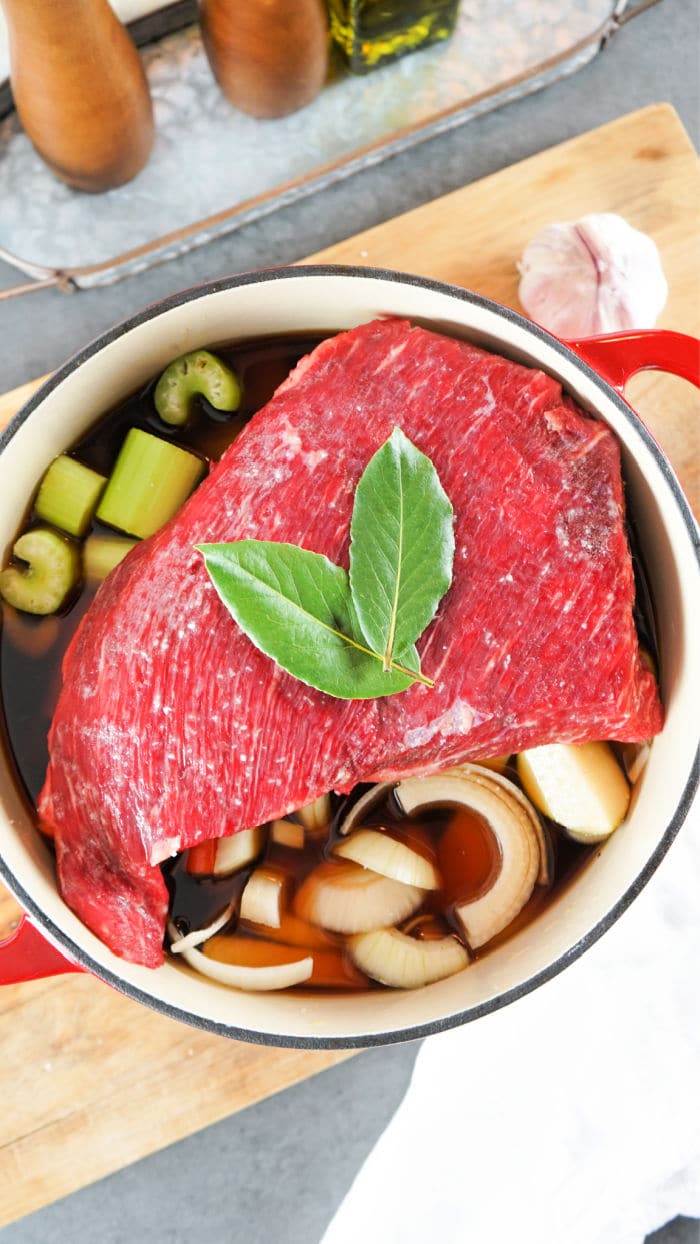 Easy Tri Tip Recipe
What I've found is that this recipe is one that tastes really great with this simple cooking method. It's not only a unique way to cook up a meal but it's a super flavorful way, too. The more that you can make this recipe, the better. It's a great way to have a delicious meal with minimal time and effort on your part.
Knowing that in just about 2 hours of time you're going to have a delicious feast waiting and ready is about enough to have you start planning out the next time that you're going to eat this delicious dinner again.
If you're lucky enough to have a garden all on your own, now is the time to put those veggies to work! You can easily load up this delicious recipe with fresh food straight from your garden. This easy beef dinner recipe can become a lovely feast quite fast!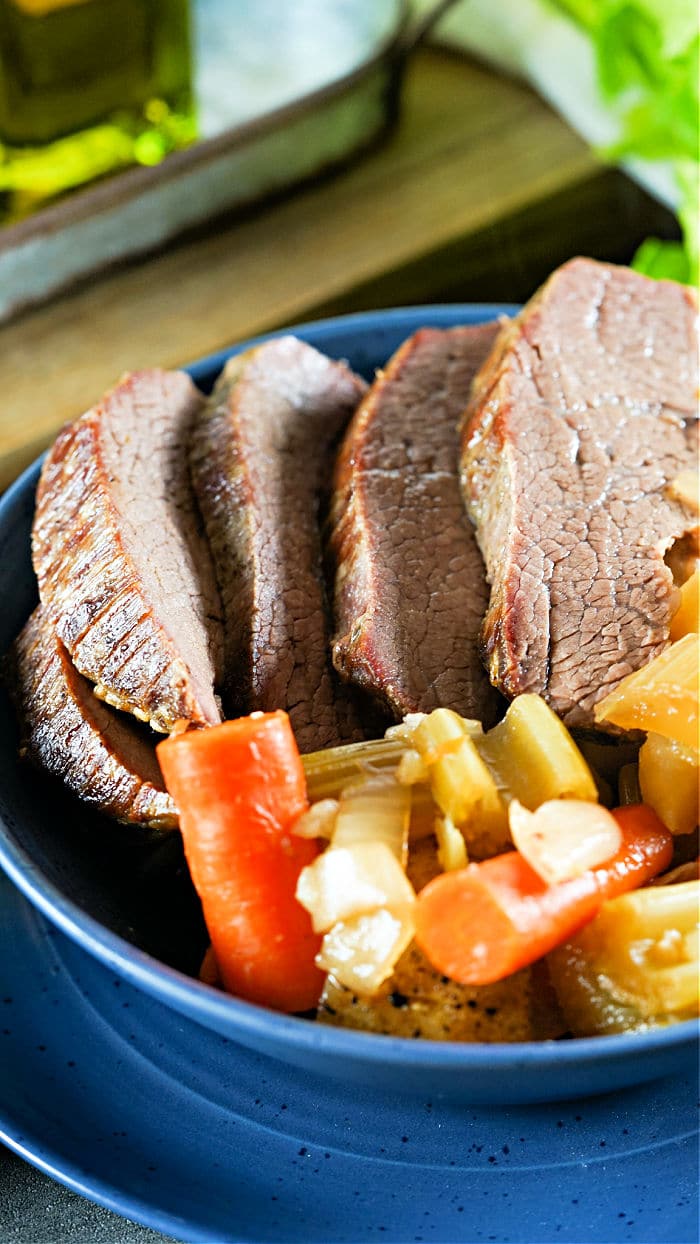 Tri Tip with veggies
You can also cook this on the stove in a pan as well but it's so much better in the dutch oven. There's just something about that flavor and taste that you're not going to find anywhere else.
Dutch Oven Tri Tip
Keep in mind that this dish is best served warm. You might want to let the meat rest for a couple of minutes once it's cooked but don't be shy about diving in. If you do have leftovers, all you have to do is heat the roast lightly with salt and pepper and enjoy.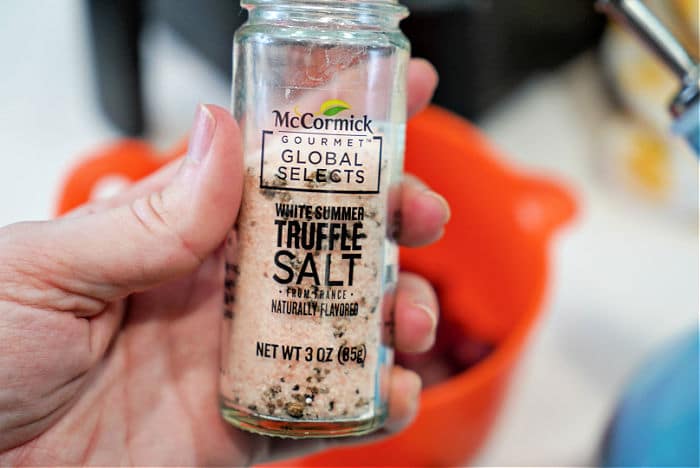 Slow Cooked Oven Tri Tip
When you have a recipe as simple as this one, it's a great indicator that you need to make it more often! The more you make this simple tri tip dish, the better that you're going to become! This is not only a hearty dish but it's one that will give you a few meals over the course of the next few days.
Being able to cook up one delicious meal and have it feeding the family for a few extra days is a great reason to add this simple tri tip recipe to your radar. You're going to love how tender it is and the flavor and taste are out of this world, amazing!
Don't forget to try our air fryer tri tip recipe too, you'll love that as well.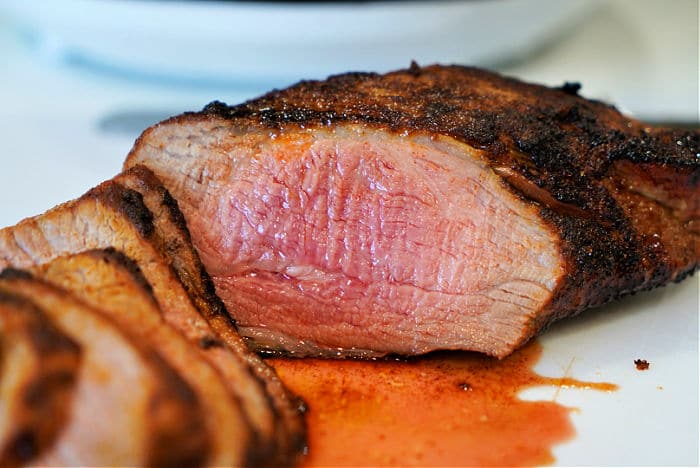 Want to see a few of my favorite things that I am totally obsessed with?? Take a peek and see how many you might already have…twinsies!
Looking for more easy family recipes and tips? LIKE The Typical Mom Facebook page?
Then sign up for my free newsletter, and follow me on Pinterest! 😉
***** If you LOVED this recipe give it 5 Stars below and let everyone know what you thought about it. 😉
Dutch Oven Tri Tip
Moist dutch oven tri tip with vegetables in incredible. Tender protein with very little prep work may become your family's favorite new meal.
Instructions
Preheat oven to 325 F. Peel and slice carrots into large chunks, do the same with celery. Leave skins on and cut potatoes into 4ths, onion into 4 pieces as well.

Place all of these inside dutch oven with garlic on top. Pour beef broth over that with meat on top of the veggies. Sprinkle salt and pepper on top with bay leaves in the liquid.

Put lid on and place inside the oven for 2 hours, after 1 hour take the lid off.
Nutrition Facts
Dutch Oven Tri Tip
Amount Per Serving (2 oz)
Calories 325
Calories from Fat 135
% Daily Value*
Fat 15g23%
Cholesterol 112mg37%
Sodium 1607mg70%
Potassium 881mg25%
Carbohydrates 7g2%
Protein 39g78%
Vitamin A 7715IU154%
Vitamin C 4mg5%
Calcium 84mg8%
Iron 3mg17%
* Percent Daily Values are based on a 2000 calorie diet.