Repurposing DIY picture frame key holder that is easy and inexpensive to make with an old picture frame and Dollar store items.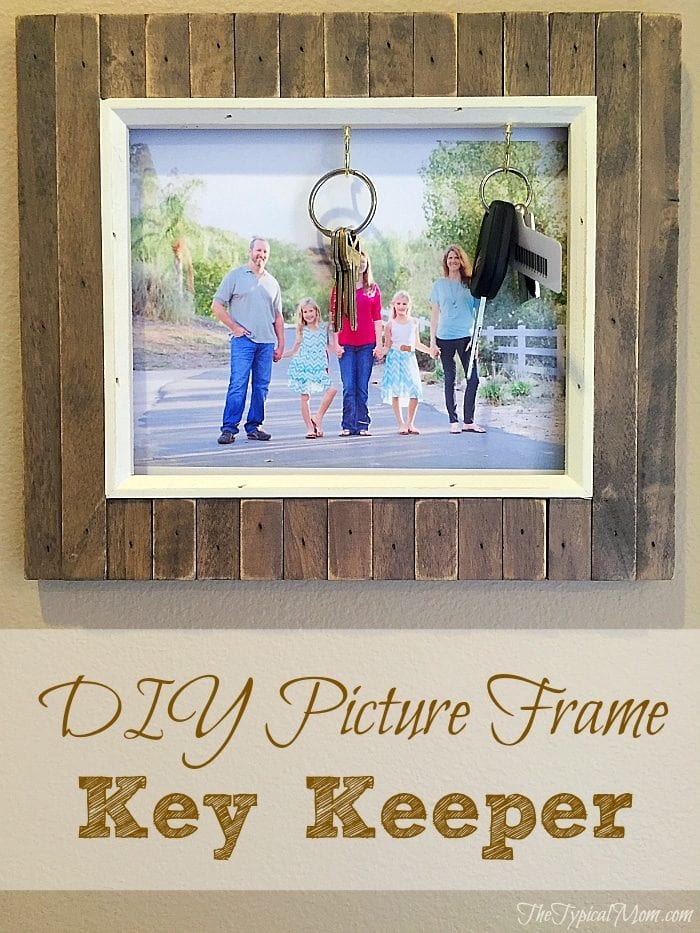 I'm always looking for ways to repurpose items we have lying around the house collecting dust. One thing we have a lot of is picture frames! We've moved several times throughout our marriage. We've redecorated and changed things around but I still hold on to picture frames because "you just never know when you'll need one".
In a bit of frustration one day when my husband couldn't find his keys for the other day.
I don't know what # of times this was. I thought there had to be an easy way to keep those darn keys in their place. Here's the DIY picture frame key holder I came up with.
Let me tell you…..this has saved a bit of my sanity. 😉
I'm not saying that children don't move things. Of course husbands always know where their wallets and keys are at all times (don't roll your eyes) right? Let's just say I like it when "there's a place for everything and everything in it's place". Maybe that's the Teacher in me. 😉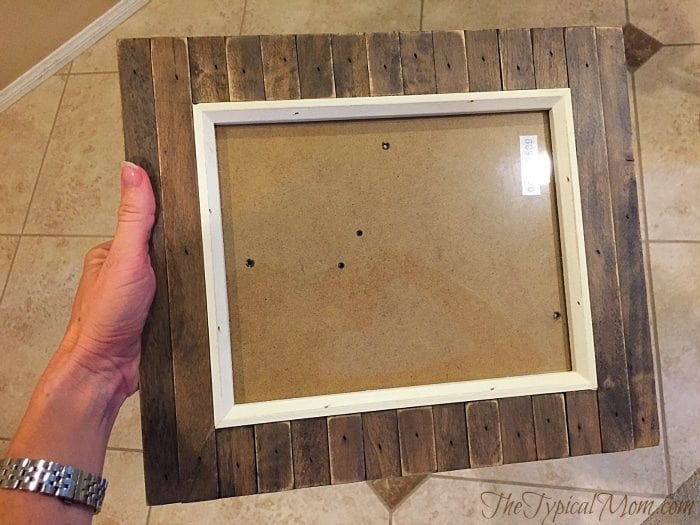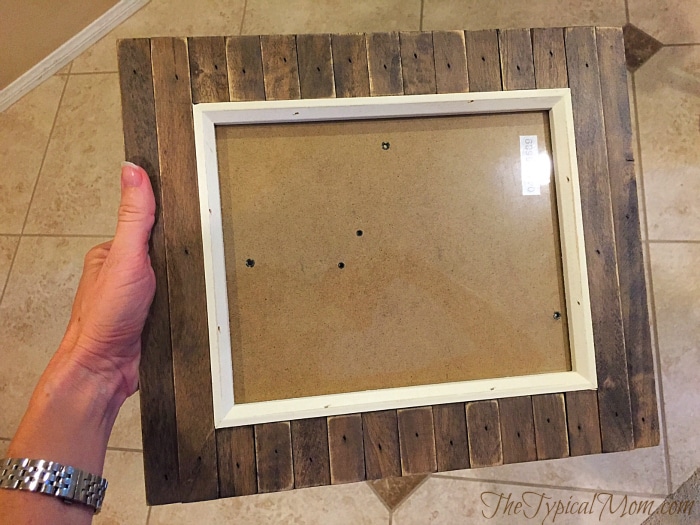 First things first, grab an old picture frame. If you don't have one but want to create this for a craft you can get them really inexpensively at the Dollar Store or Walmart. Make sure it is made of wood instead of plastic or it won't work.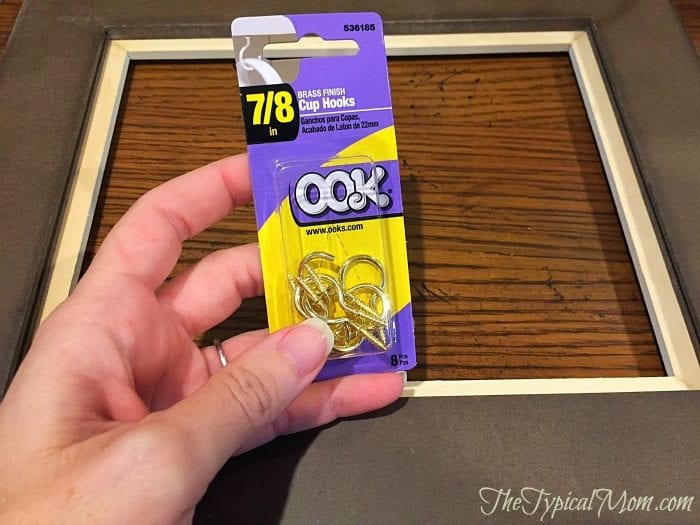 Take the back off of the picture frame and the glass as well. I used a few of these small cup hooks (less than $2 for the pack) for my keys.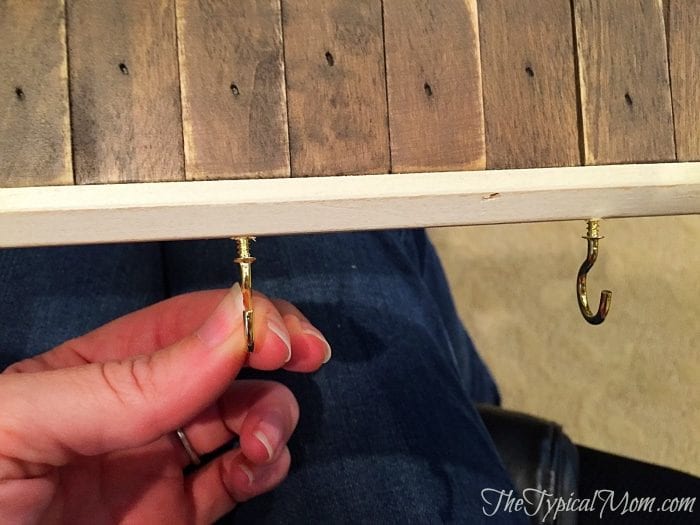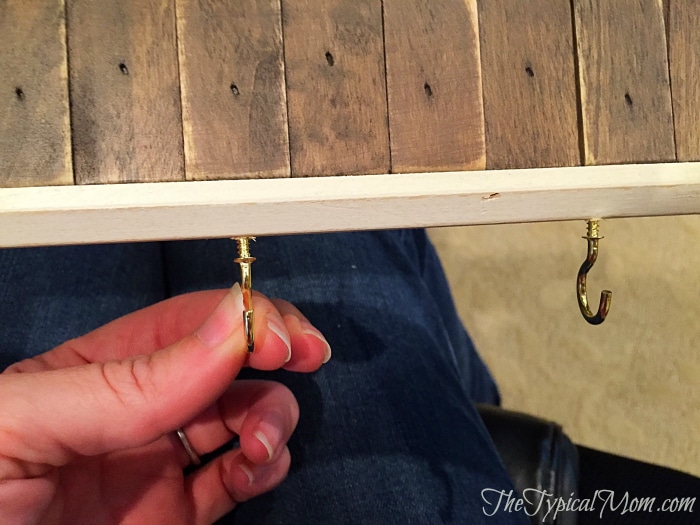 Now you can just use your fingers for this part. Just use the cup hooks on the inside of the picture frame at the top. Just push it in as you're turning and it should go right in.
Stop when it is where you want it to be or it gets too tough…don't want to splinter the frame.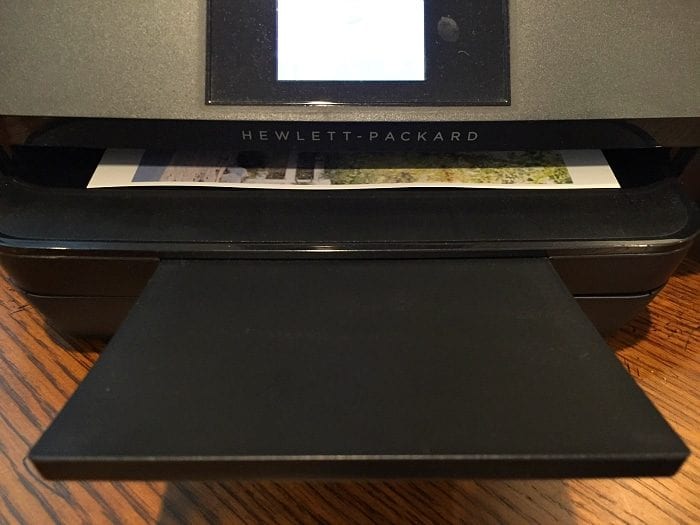 Now….print out a picture that you would like to use. We just had our annual family photos done so it was the perfect time to add that in our 8×10 since that's the size of the frame I had to repurpose.
Now just turn the frame over and tape your picture to the backside of the frame, tape all 4 sides.
I used removable command strips that were made for frames to keep it in place, and if we need to move it it won't ruin the walls.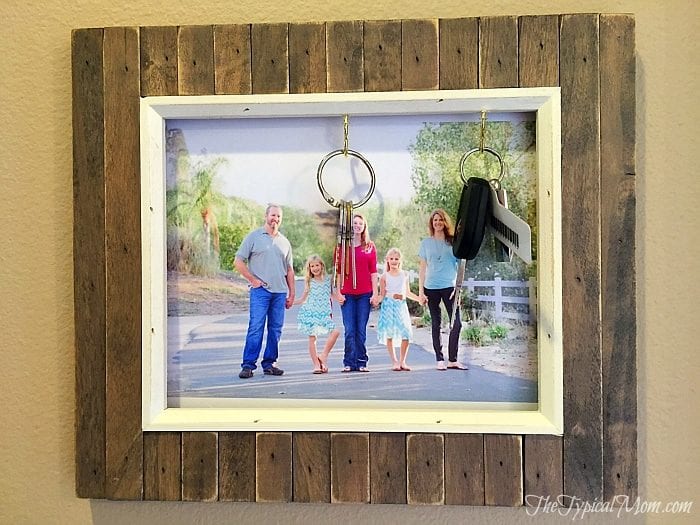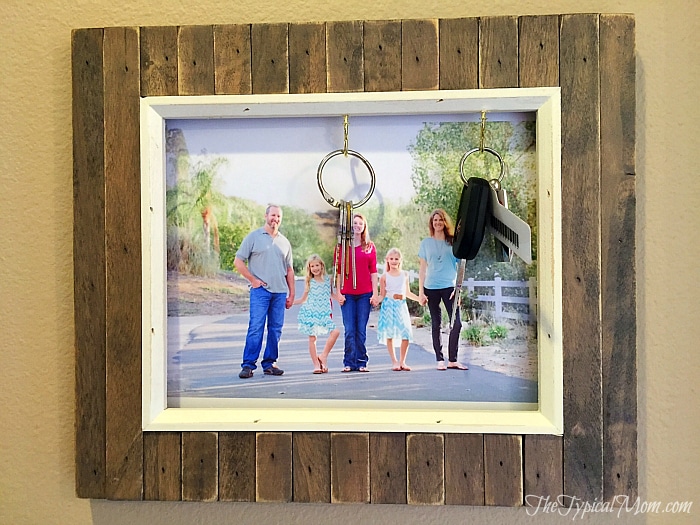 There you have it! A great way to look at a family picture each day. We put it on a small wall right inside the front door. Hopefully that will be a great reminder to keep our keys in one place. 😉
Love do it yourself projects?