Here is a free printable moving checklist that is a huge help when you need to clean and purge your old house! We have lots of other helpful moving tips and tricks to make your transition easier as well as how you can move cheaply across country if you're moving long distance. Every little bit helps!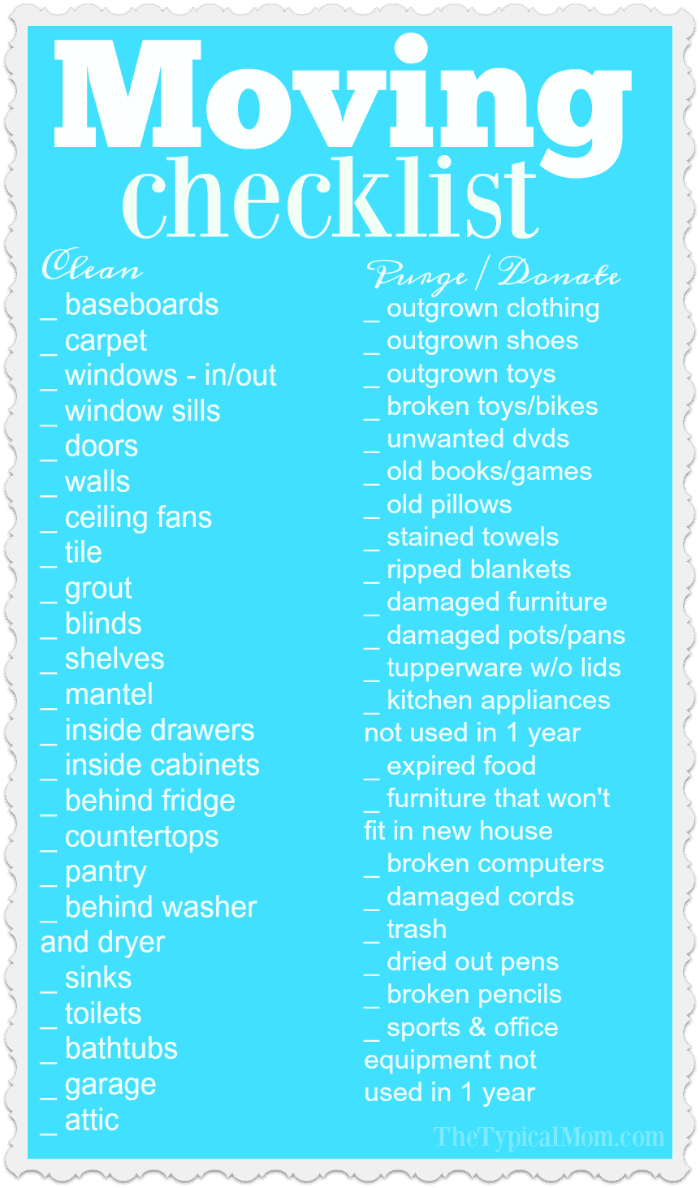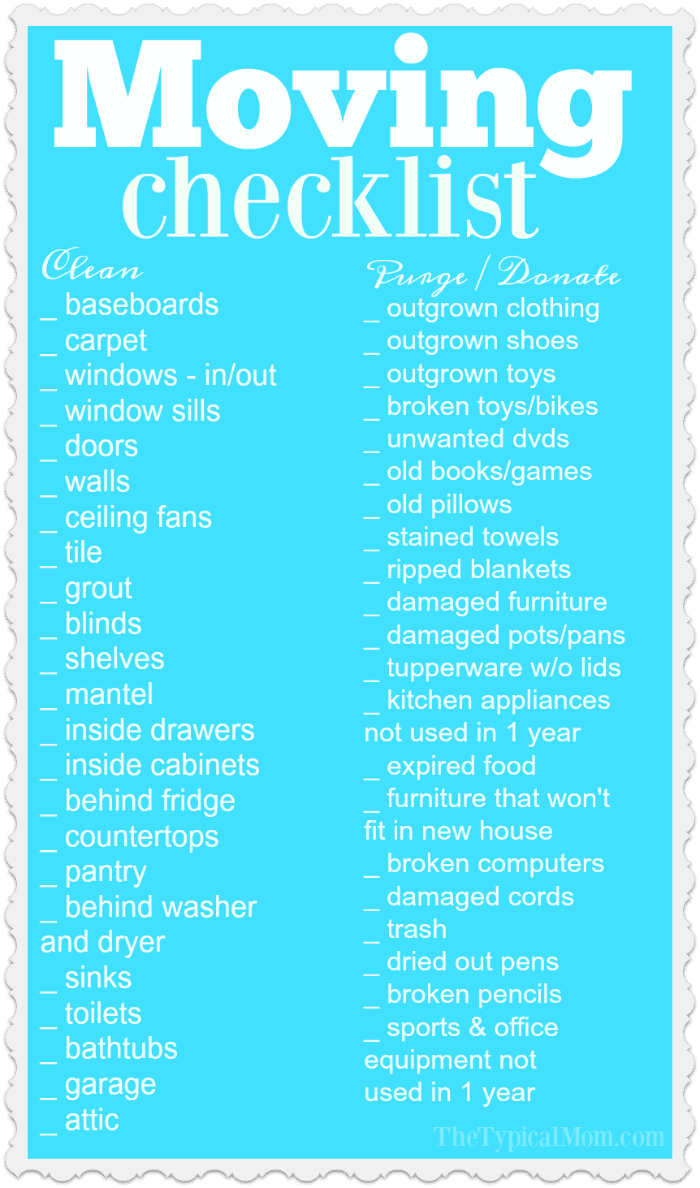 Ok so I am all about free organization printables! This printable moving checklist is extremely helpful when you are moving and a bit overwhelmed on where to start. We have moved 4 times since we've been married, and guarantee there will be more transitions (that's just how we roll). Moving is not fun, I think everyone can agree with me on that, but if you streamline things it can be a bit less frustrating. We're here to make it easier. Special thanks goes out to Allstate for sponsoring this post so we could share our best moving tips with all of you. (originally published 5/17)
One thing I can't stand when I get to my final destination and I am unpacking is opening a box only to find things I didn't want to keep to begin with.
Since there are 5 of us in the family we accumulate a lot of stuff, much of it has gone unused for years, is not needed anymore or doesn't fit anyone anymore and needs to be donated.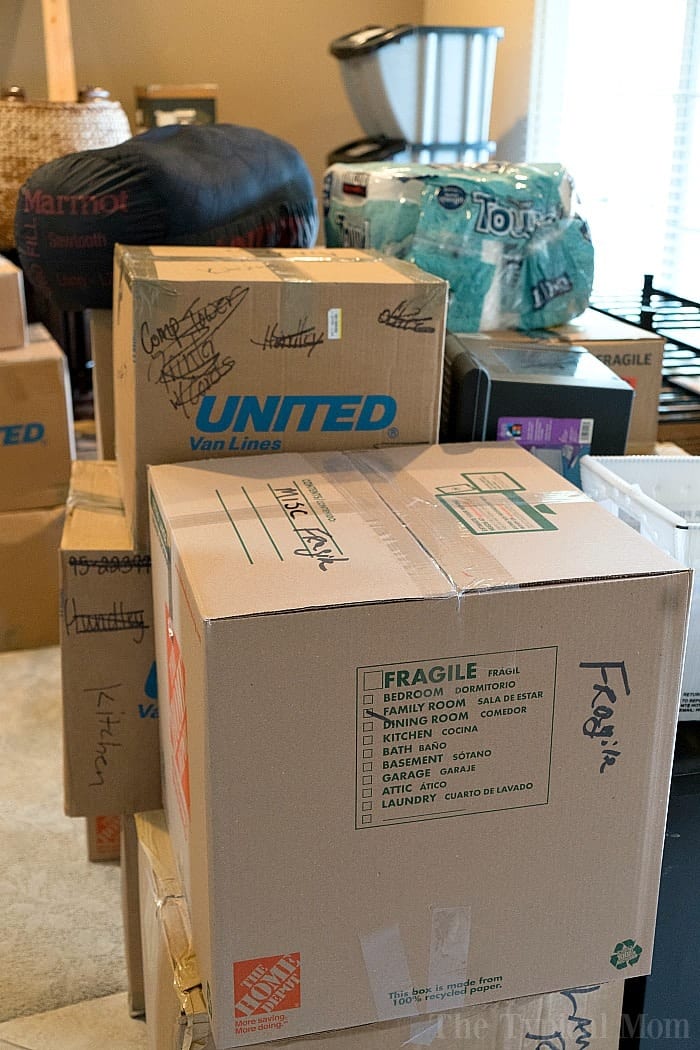 The #1 best thing you can do long before you pack your first moving box is to purge what you do not need, and definitely should not spend time and energy transitioning to your new home.
First, use this list below to check off all of the things you have gone through and can purge from your old house. Then there will not only be less to pack and move, but you'll help others out by donating it AND get a tax write off too…..big win for everyone.

Here is our printable moving checklist plus a few other moving tips to help you out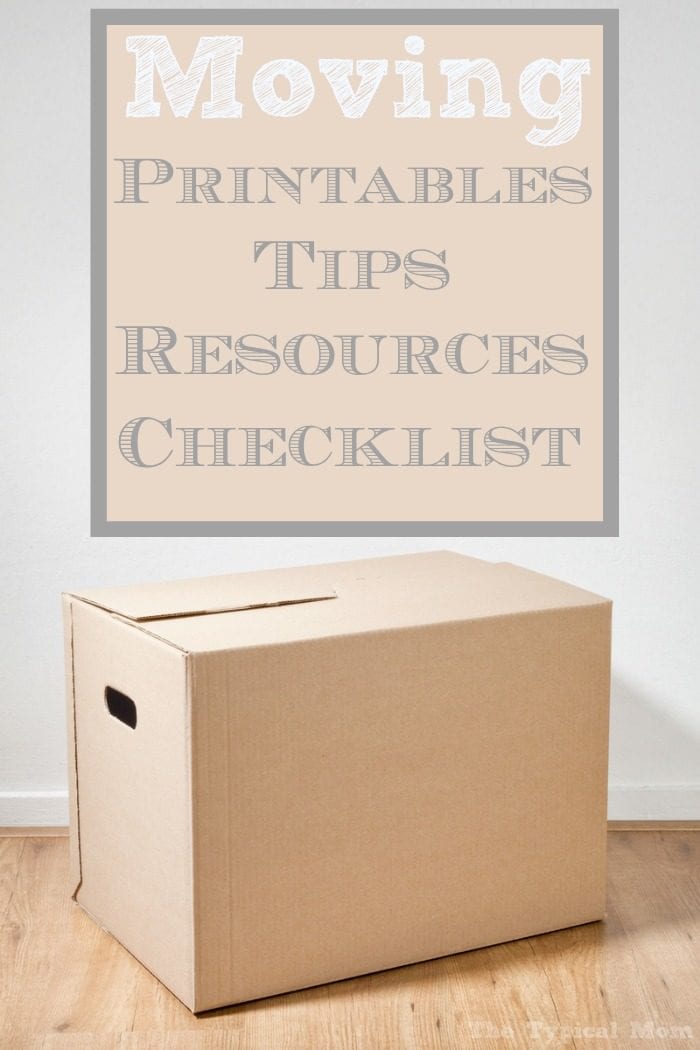 If you're moving I know you can always use all the help you can get. Even after our fourth move I felt like I was starting from square one. If I just had a way to stay organized and have a guide to help me focus on one thing at a time, it would help. That's where this printable moving checklist came in.
There are lots of other resources you can use for free online too like these:
Especially during a stressful time like moving you are likely to make mistakes that you normally would avoid. These tips can help you avoid a few of them, and hopefully save you money along the way!
What tips have helped you when moving from house to house?
This post was written as part of the Allstate Influencer Program and sponsored by Allstate. All opinions are mine.