If you're looking to do your own Temecula Christmas lights tour here's the map for that and Murrieta too. Christmas lights Temecula map is ready to print!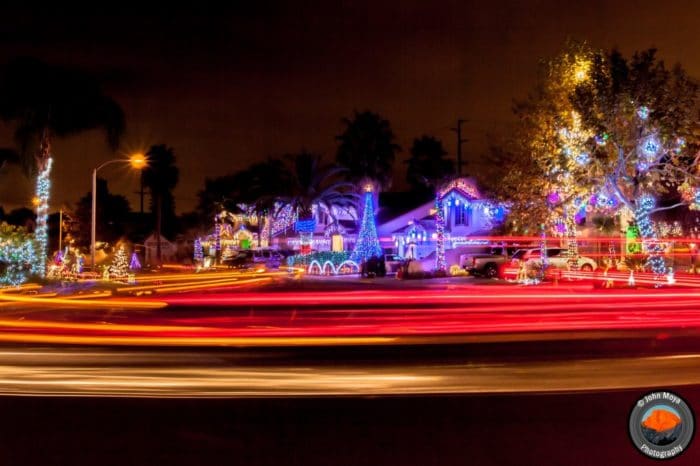 Each year the city of Temecula and Murrieta has a contest to see the best and most creatively decorated houses. The Christmas lights Temecula map can be printed and you can take it with you to tour the city and see the lights yourself free of charge! Load up the car with the kiddos, in pajamas is fun, with a cup of hot chocolate and enjoy the evening together! (originally published 12/15)
Here is a link to a Youtube video I took of the lights on Bainbridge.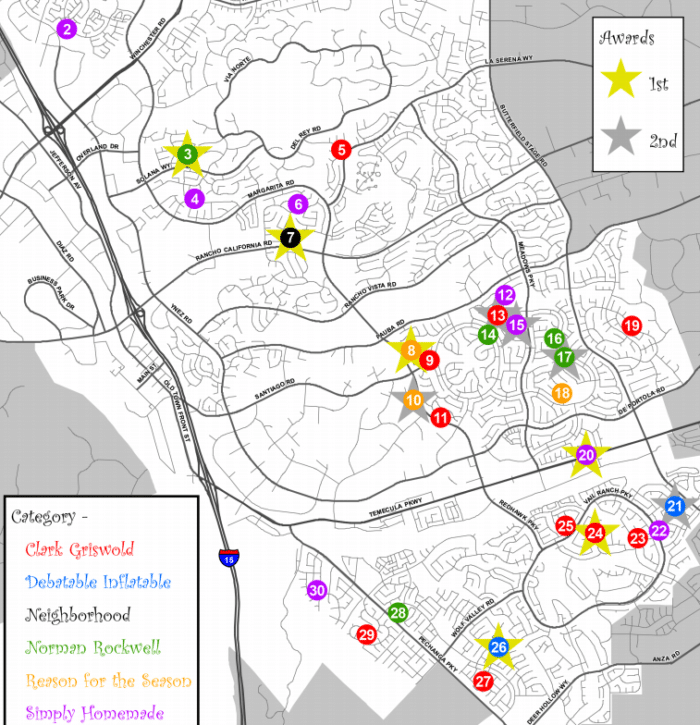 Christmas Lights Temecula Map
The City of Temecula puts together a list of winning houses and here is the 2021 Christmas lights Temecula map of where those houses are so you can view them.
There is a list of addresses on that link too to make it easier. Take a peek at where you live and make a route that makes sense for your family to take and hit them all. There are likely a few in your neighborhood, maybe someone you know won!
You can print a copy of this map & see addresses of the participants who decorated above. Then follow the map you see below and have a fun evening with your kiddos.
It is always fun to load the kids up, grab some hot cocoa and just venture out to see what you can find yourself! I would start with houses in your neighborhood, that is easy, and then venture beyond that in Temecula and Murrieta.
If you are interested in a drive there are obviously more neighborhoods like Candy Cane Lane in Corona. We have visited this location many times and they really deck it out too!
It's one of many things to do with kids in Southern California with kids in the winter time.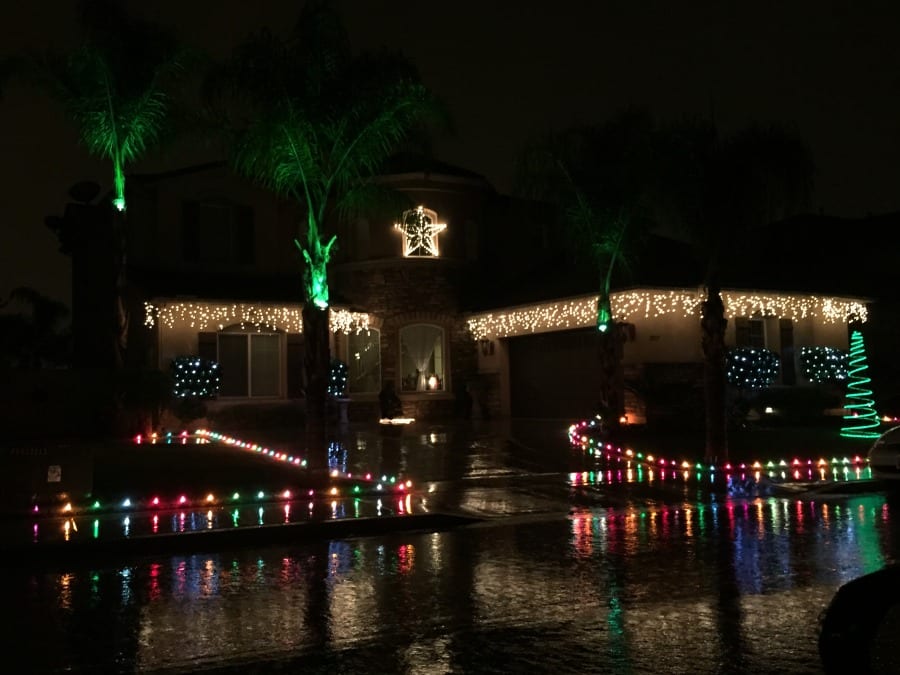 Brewen's Trolley has created a holiday tour of businesses and homes that are lit up and noteworthy, and will serve festive drinks along the way on your tour as well.
You can purchase tickets to ride along which is fun thru the city or you can use the map above and create your own free tour. Either way it is a fun holiday activity to do whether you live in Temecula or Murrieta…visit them both!
Additional holiday activities in Temecula:
This is the Murrieta Christmas lights map.
Temecula City Hall's bells are synchronized to lights and music every Thursday, Friday, Saturday and Sunday evening. They start at 7 p.m., 8 p.m, and 9 p.m. This is a pretty cool show. Then you can walk around Old Town.
Many of the local boutiques have festive decorations. There is a holiday shop with ornaments, and holiday trinkets can be found in Old Town too! Peltzer farm and the Temecula library has activities too.
For more fun, check out the list of 25 days of Christmas movie schedule and do a craft together too. One of our favorites is melting peppermint candies into ornaments.
Want to see a few of my favorite things that I am totally obsessed with?? Take a peek and see how many you might already have…twinsies!
Looking for more easy family recipes and tips? LIKE The Typical Mom Facebook page?
Then sign up for my free newsletter, and follow me on Pinterest! 😉
***** If you LOVED this recipe give it 5 Stars below and let everyone know what you thought about it. 😉