Here are 25 + of the best bbq food ideas around to get you ready for summertime. Great grilling recipes to make main dishes, side dishes, and desserts on the grill too. Easy recipes for your barbecue and smoker that we love and we make year round when we have people over.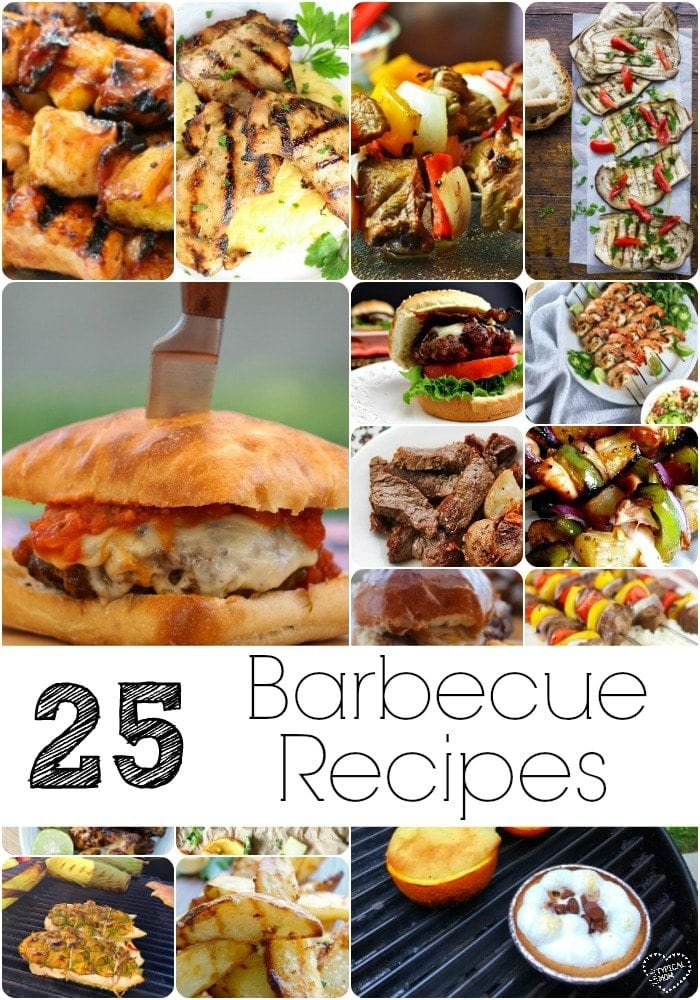 It's summertime and what that means for us is a lot of cooking on the bbq and friends coming over! Aside from the traditional hamburgers and hot dogs there are SO many great bbq food ideas that we've come up with a great roundup with 25 grilling recipes we know you will love. Let us know which one is your favorite dish! (originally published 6/16)
It's summertime!!
Time to dust off that grill and get to cooking outside right??!! Well we are all about cooking everything we possibly can on our bbq during this time of year for a few reasons….we love the taste and when it is 100 degrees I don't dare turn on my oven!! Here are some of the best bbq food ideas and grilling recipes from us and my favorite blogger friends! Enjoy!
Here are the top 25 BBQ food ideas
If you're outside and love to grill you should try some great smoker recipes too. If you haven't tried smoking meat it is really incredible and easy to do.
I hope you like our roundup of the best bbq food ideas from main dishes, to side items, to dessert on the grill recipes too! Give a few a try this summer and see which ones you like the best and tell us below!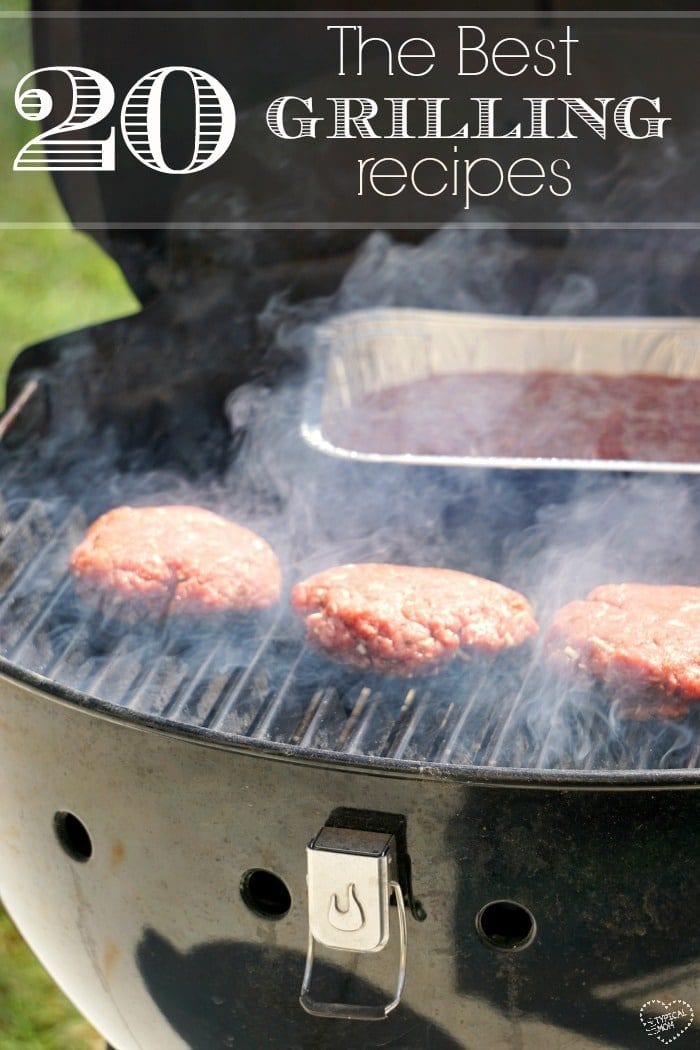 For more easy recipes, tips and crafts please LIKE The Typical Mom on Facebook and follow me on Pinterest! You can also sign up for my free weekly newsletter which is packed with goodies I know you'll love. 😉
Visit The Typical Mom's profile on Pinterest.