This is the best dessert to prepare on your bbq, banana s'mores! So easy to do and they are served inside the banana skins themselves. Just throw them on and use bananas instead of graham crackers to make this unique smores dessert on the barbecue for the summertime or really all year long.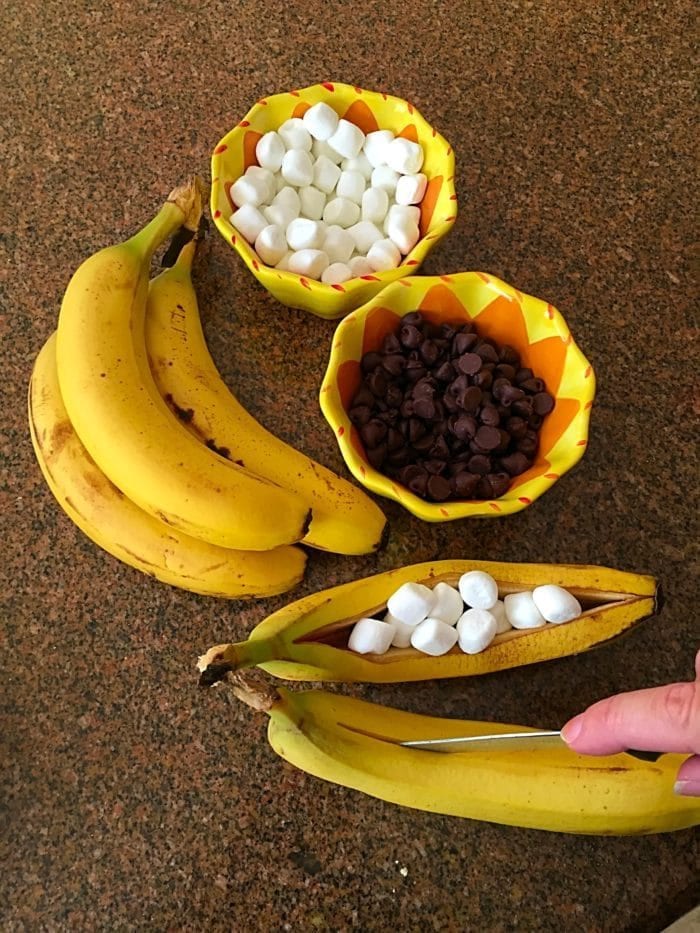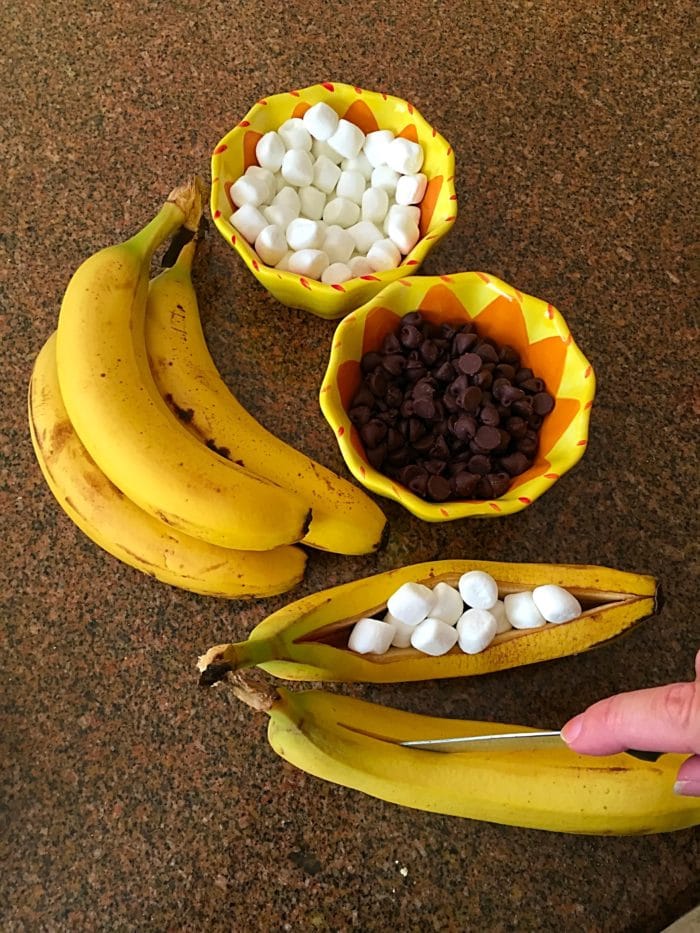 OK…are you ready for this??!! I mean you will never look at a BBQ the same way, and you will get TONS of compliments when you add this to your next barbeque get together, seriously! These banana smores are the perfect treat during the summertime and an easy way to make dessert on the barbecue. (originally published 4/15)
Banana s'mores
Bananas – ripe, not green, but barely brown
Mini marshmallows
Chocolate chips
They're probably the most delicious, chocolaty, ooey gooey and healthy (it is right, it starts with bananas after all) dessert you cook right on your BBQ after all the meat is done!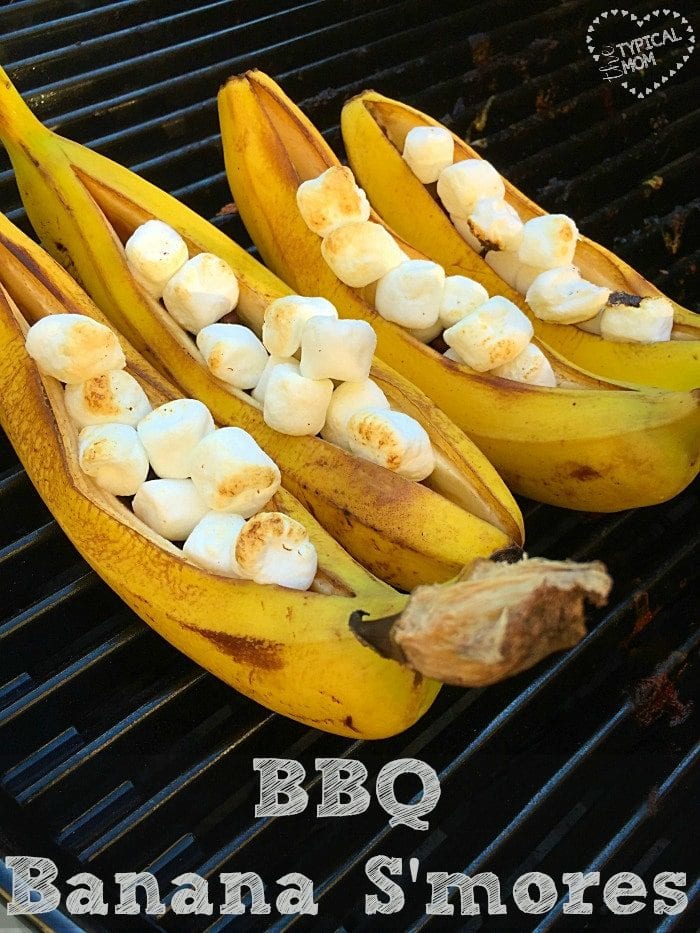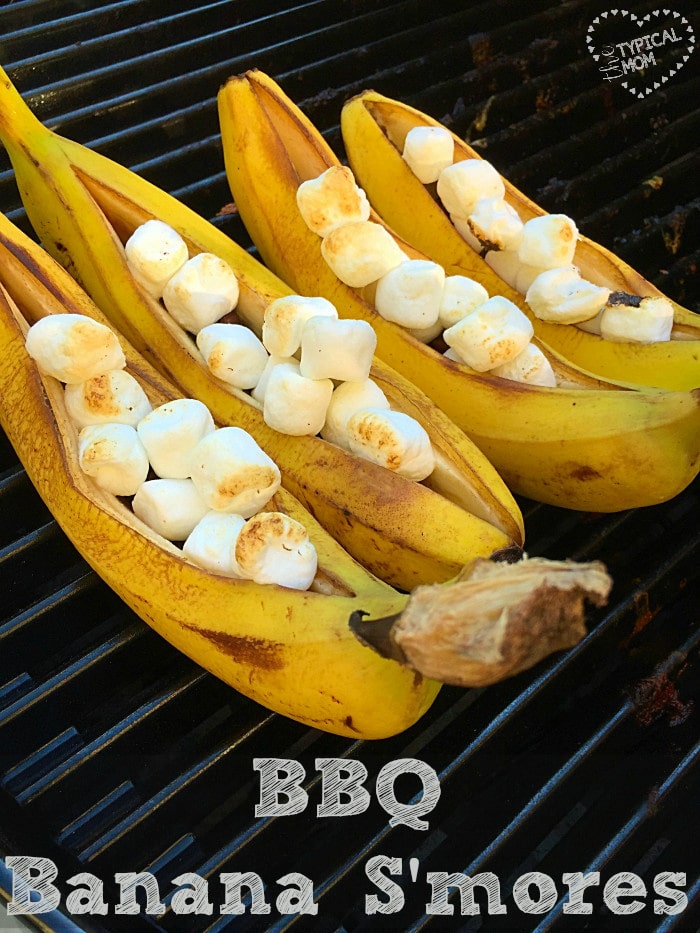 This is how easy they are to make:
Just slice the banana lengthwise and squeeze the ends so that it opens up a bit. It is best to find ones that are already slightly brown and softer to do this.
Push the chocolate chips down into the bottom of the bananas
Then push small marshmallows down on top of those and if you are a nut lover then put a layer of crushed peanuts, walnuts, or almonds in between the two layers.
Put on the BBQ after your meats are done so that the heat has died down and wait until they get really warm and start to brown…and everything melts.
Serve right in their own skins with a fork and you will be the hit of the party I tell you!
For a great overripe bananas recipe, give our Bisquick banana bread recipe a whirl.
We do a lot of BBQing and adding desserts to the grill just seemed like a natural progression over the years. I hope you like the banana s'mores here and here are some more barbeque desserts we've made also that are yummy!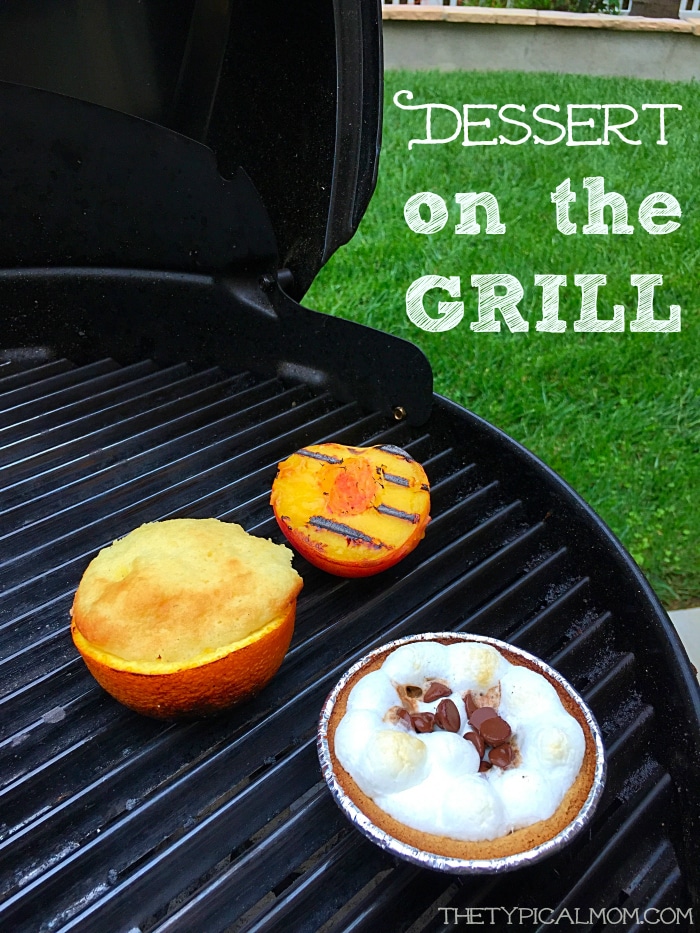 For more easy recipes and crafts please LIKE The Typical Mom on Facebook, sign up for my newsletter, and follow me on Pinterest!